For generations, humans travelled the stars and worked together under the banner of the United Nations Space Command. Now that peace is shattered by insurrectionists, causing a galaxy-spanning civil war.Cadet Thomas Lasky and his fellow students at Corbulo military academy now train to make this war their future. But Lasky is conflicted about his path, and his resolve is tested when the academy comes under attack from a terrifying alien assault.Lasky and his fellow cadets fight for survival, only to find assistance from a mysterious ally – a mythic, armoured super-soldier known as the Master Chief.
Based upon the bestselling Halo game series and released originally online as five 15-minute webisodes, Forward unto Dawn has been edited together as one feature length film for its Blu-ray / DVD release. Filmed on a low budget of $10 million as a promo for the upcoming Halo 4 game, Forward unto Dawn won't be the epic on that you're expecting but it does have its moments that fans of the game will enjoy. Playing more of a mini version of Starship Troopers but without the gung ho, for a low budget promo it does stand up quite well especially when it comes to the CGI imagery which is quite literally fantastic! It takes a good 50 minutes out of the 83 minute runtime to get to the action though and it will start to feel like it's dragging but as soon as all hell breaks loose, it's a pretty fun ride up to its finale.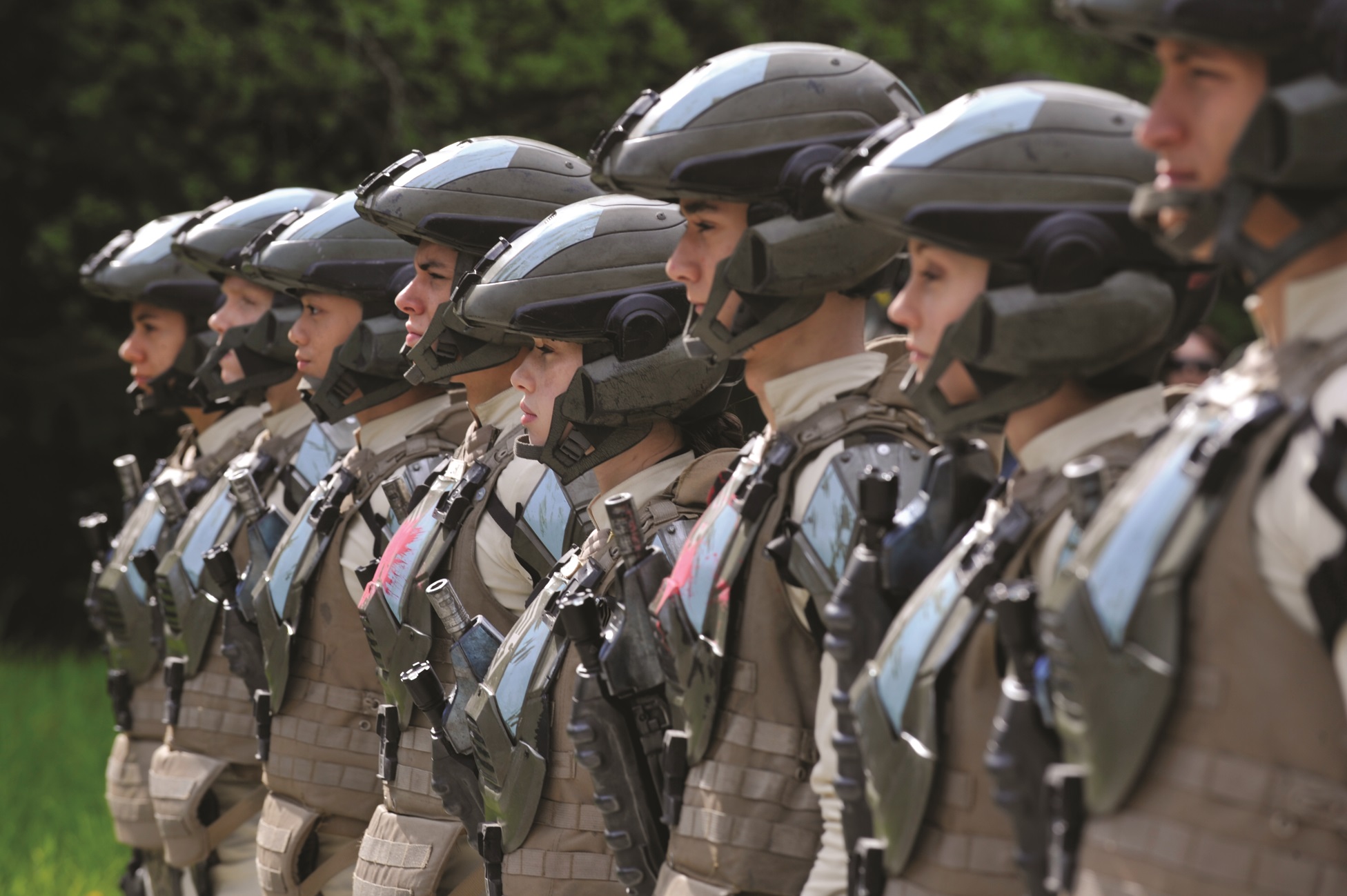 Forward unto Dawn is presented on Blu-ray in its original 2.35:1 aspect ratio with a 1080/24p MPEG4-AVC codec. Original filmed with RED Epic cameras, Forward unto Dawn has got a stylistic colour palette. The colour looks a bit drained but still has a natural look to it. The transfer is razor sharp and full of detail. Black levels are carefully balanced so that no detail is lost in darker lit scenes or shadows. Fleshtones are slightly paler than expected but this is due to the intentionally drained colour palette.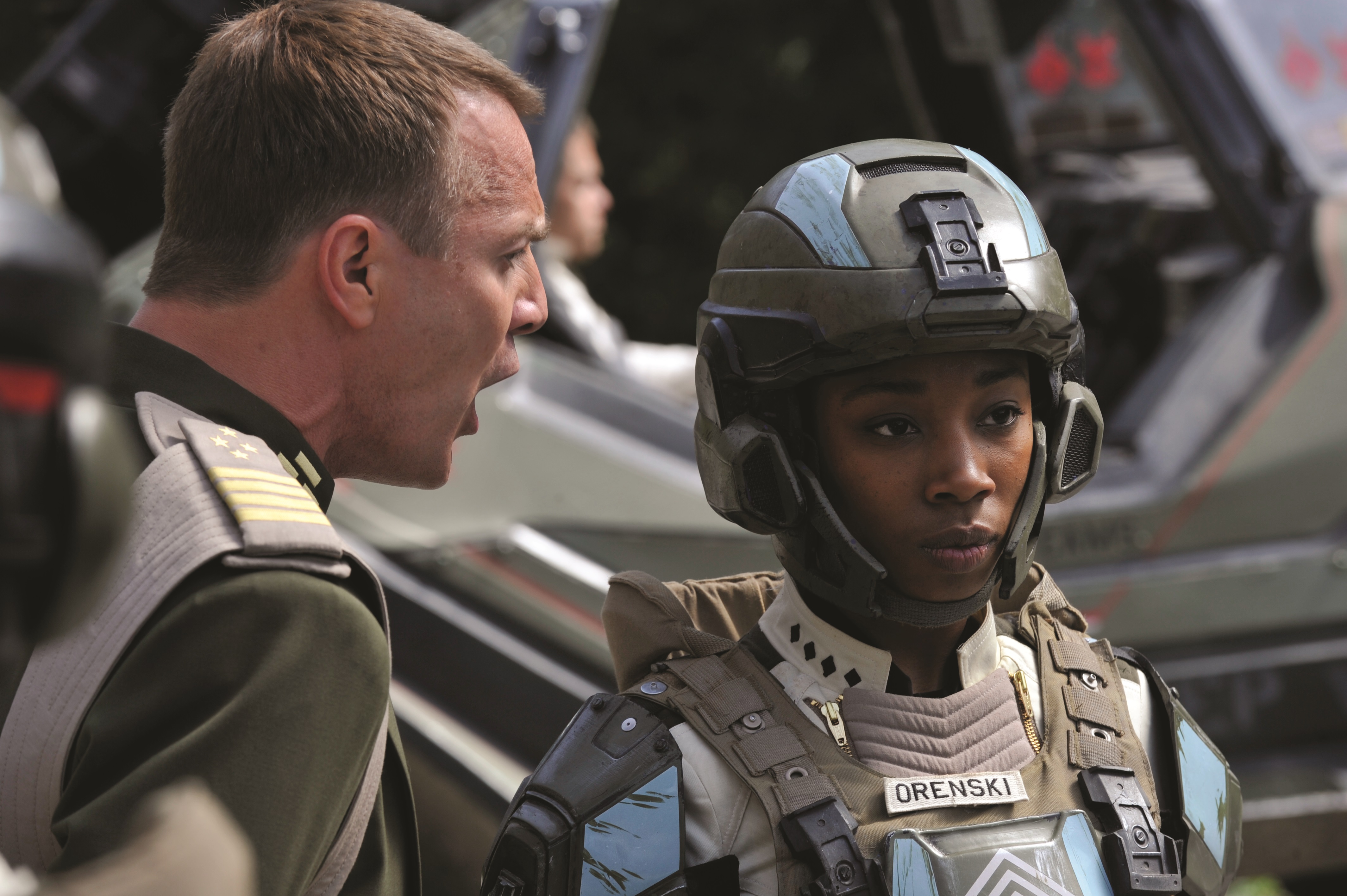 Forward unto Dawn is armed with two English audio tracks. A DTS-MA 5.1 track and a LPCM 2.0 track. For the review I've focused on the DTS-MA 5.1 track. The only issue I had with the audio mix was that there were a few moments where dialogue had an unnatural bass to it. Apart from that, it was pretty clear throughout. There are a few impressive scenes with split surrounds and LFE usage, one scene involving a waterfall in the back of the shot created some wonderful low ends in the mix, and the training drills gave some great surround activity. The audio mix springs to life after the 50 minute mark though where the speakers are forced into action and delivers some impressive surround action and LFE for the finale.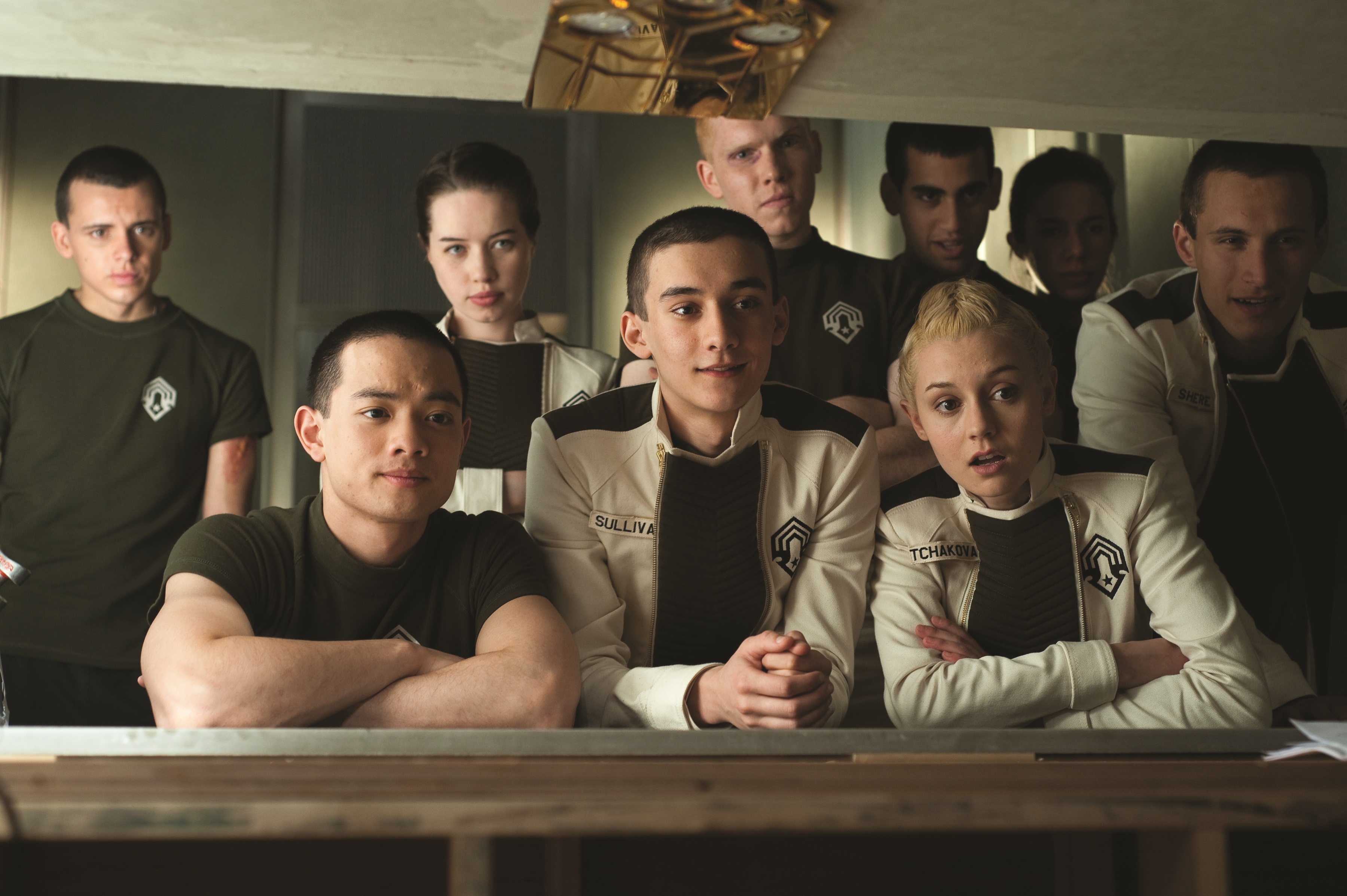 Corbuild Academy of Military Science Recruitment Video (2 minutes) – A short recruitment video made to promote the film. Presented in high definition
Teaser Trailer (45 seconds) – a very short teaser for Halo 4 : Forward unto dawn. Presented in high definition
Trailer (3 minutes) – The full length trailer for Halo 4 : Forward unto Dawn. Presented in high definition
Pre-Release Vignettes (22 minutes) – A collection of film clips and interviews released online to promote the upcoming release. You can either select them individually or play them all in one viewing. Presented in high definition
Behind the Scenes (58 minutes) – a rather comprehensive and detailed look at the production of Forward unto Dawn, this full length documentary jumps in deep behind the scenes and gives the viewer a good insight into the amount of work that went into Forward unto Dawn. Split into individual chapters which can be selected from the menu or you can play them all in one viewing. Presented in high definition
Halo 4 : Forward unto dawn will be available in two separate editions. A standard Blu-ray edition (as reviewed above) and a Deluxe Edition which also includes limited edition slipcase, set of 4 Halo art cards and an A3 poster.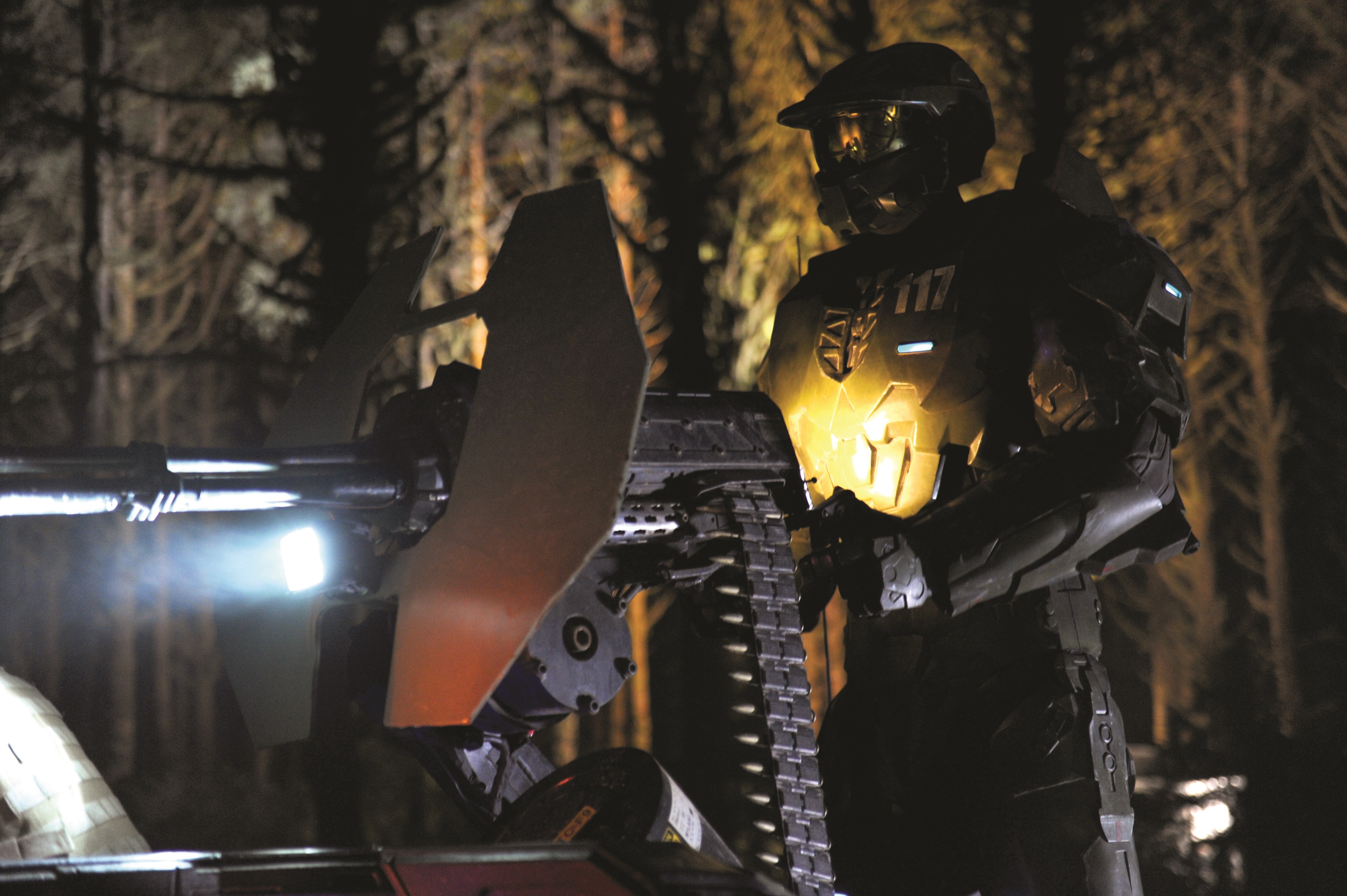 I wasn't expecting too much from what I considered to be an overlong promotional piece for a video game but considering I'm fan of such films like Starship Troopers, I quite enjoyed Forward unto Dawn. It won't stand up to a lot of repeated viewings due to its rather drawn out first and second act but the impressive finale will see it being watched again in the future. Anchor Bay's Forward unto Dawn Blu-ray is a rather impressive audio / visual delight especially when you look at the scale and budget of the film. The unexpected comprehensive amount of bonus features rounds the disc off nicely. May not be a purchase for the casual film viewer but fans of the Halo series will certainly get theirs money worth with this release. Recommended!
Standard Edition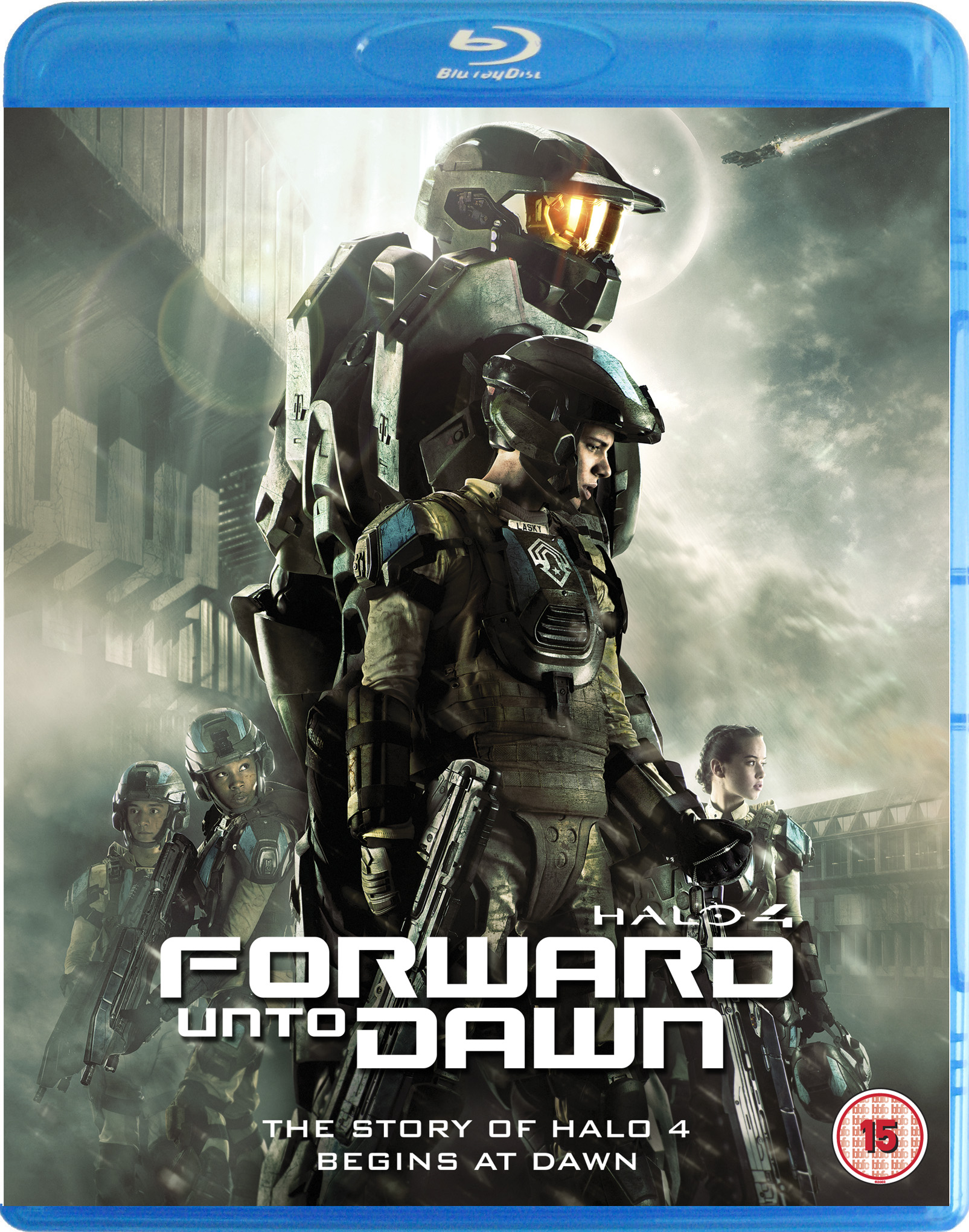 Deluxe Edition