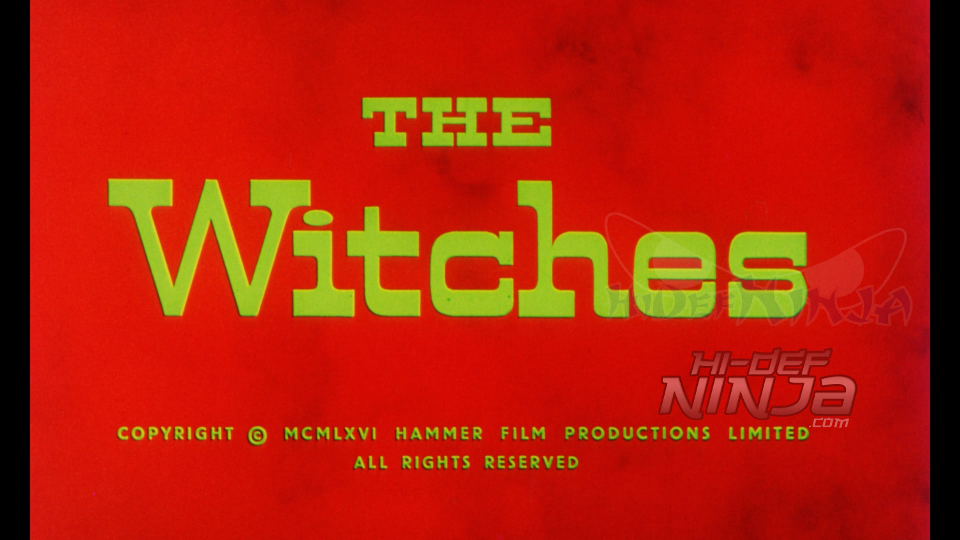 Gwen Mayfield, an English schoolteacher working as a missionary in Africa, suddenly finds herself being victimised by a tribe of local witch doctors. Exposed to the deadly powers of the occult she is left deeply traumatised. In an effort to recover Gwen takes up a position in a rural school within the British countryside. But the idyllic village surroundings become increasingly sinister as Gwen begins to uncover a nightmarish web of dark and satanic secrets.
A bit similar to The Wicker Man (that was made a few years later), the Witches is one of Hammer's more low key productions written by the brilliant Nigel Kneale (Quatermass). Cyril Franklin's direction produces a gripping film that successfully builds up plenty of dread and sinister mystery throughout the film's first and second act. Whilst I felt a bit let down by the finale, it's still a pretty decent Hammer Horror production that should make ideal viewing over this year's Halloween celebrations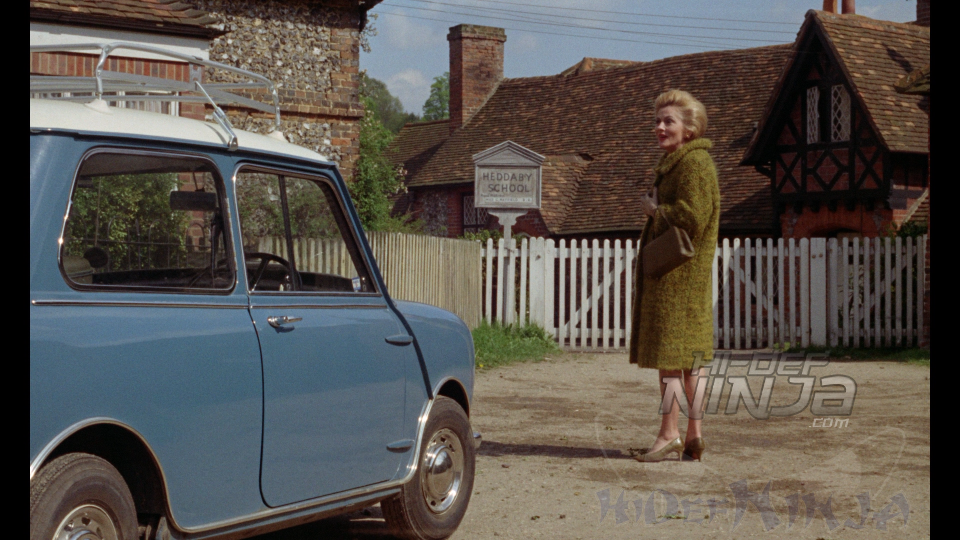 The Witches on presented on Blu-ray with a 1080/24p MPEG4-AVC codec that preserves the films original 1.66:1 aspect ratio. Recently restored by Hammer for 2013, the work that has gone into the transfer is remarkable. No traces of print damage such as hair, dirt and specks could be seen throughout the viewing. A very fine layer of grain locks in some excellent detail contained in the background such as the countryside home décor and outside locations. Colours are quite vivid and are certainly prominent throughout with some highlights including character dressings and general home décor again. The level of detail is that good you can also tell how much makeup Joan Fontaine is wearing when she goes to bed which did cause an unexpected chuckle.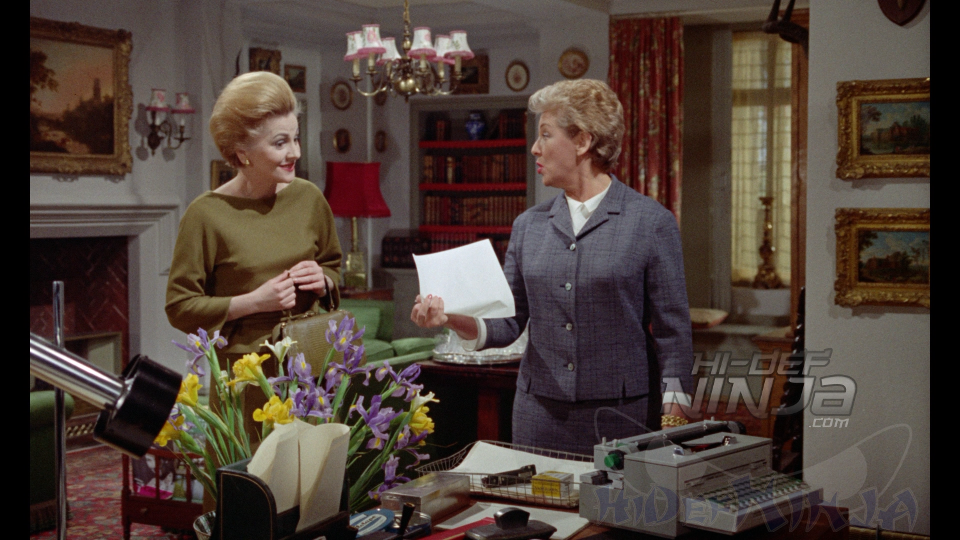 The Witches conjures up a English LPCM 2.0 track that preserves the film's mono audio mix. Overall it's a pretty solid track but hindered by some limitations in technology used in that era. The audio did sound a tad harsh during some sequences and the dialogue did some out of place during certain sequences but again, this is inherit of the film's original mix that the Blu-ray preserves perfectly. The audio did fill up the front soundstage nicely and was balanced throughout. There were no pops, cracks or hiss heard during my viewing which indicates that quite a lot of work went into the cleaning and restoration of the film's original audio stems. The disc also contains English SDH subtitles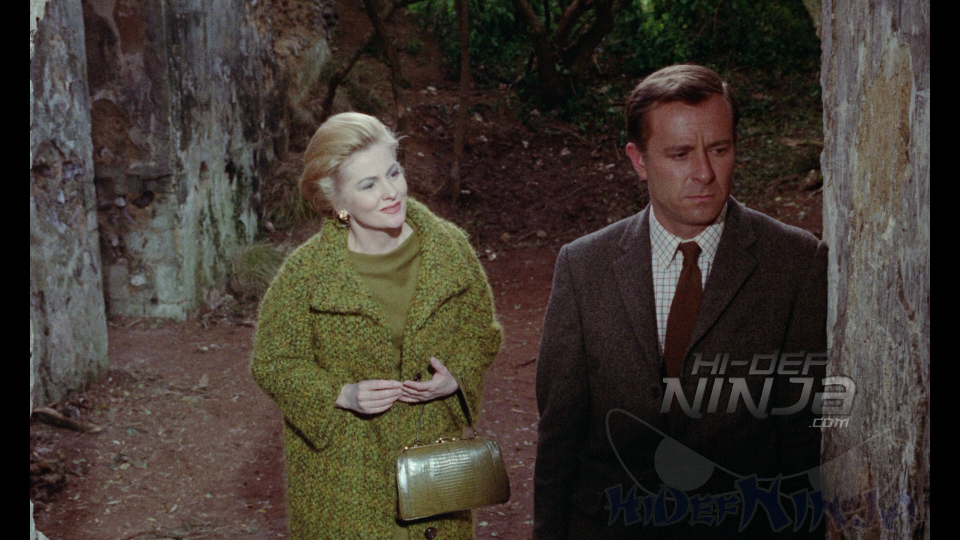 Hammer Glamour (42 minutes 21 seconds) – A in-depth look at the ladies that work on Hammer Horror productions. Included participates include Maddie Smith, Martine Beswick, Valerie Leon and Caroline Munro who all share their experiences working with Hammer. Presented in 1080/50i with LPCM 2.0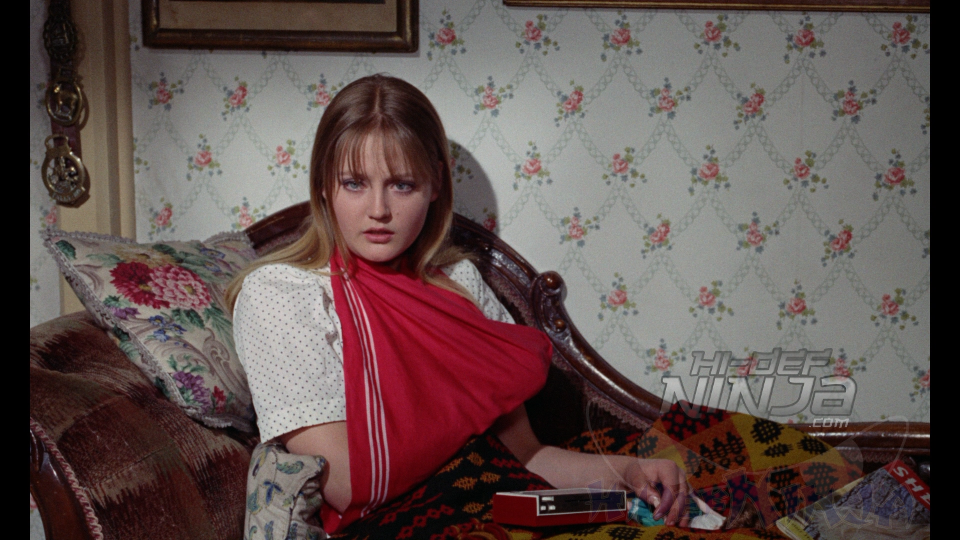 The Witches is certainly worth a watch. it's a great little triller that knows what buttons to press thanks to the superb writing skills of Nigel Kneale. The only downside was the slightly lackluster finale which could of been a bit better personally speaking. the audio and visuals though are great for a film this age, the video transfer being the highlight of this release and the entertaining ladies of Hammer featurette. Certainly worthy of a spin this Halloween