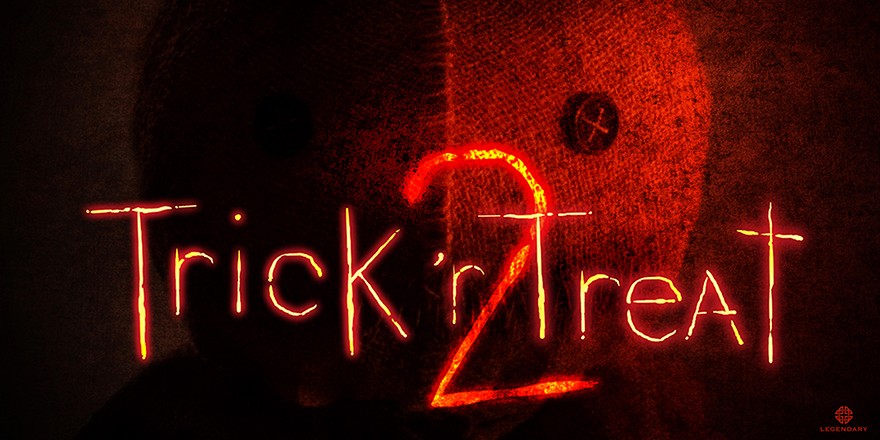 During last night's fan screening of the original TRICK 'R TREAT at the Egyptian Theatre in Los Angeles, both writer/director Michael Dougherty and the head of Legendary Pictures, Thomas Tull, gave the audience a very unexpected treat: TRICK 'R TREAT 2 is indeed coming.
The panel consisted of Dougherty, producer Bryan Singer and actors Brian Cox, Dylan Baker, Jean-Luc Bilodeau and Quinn Lord. Moderator Seth Green — clearly a fanboy of the original film — spent most of the Q&A focussed on asking Dougherty about the process of the film and where his inspiration for the story came from.
"The movie was originally just a collection of shorts," explained Dougherty. "Dylan's story and Anna Paquin's story were basically film school assignments. When I moved to L.A., people said that you should write a spec and I just didn't know how to write a screenplay, so I figured I'll just smash these four stories together and call it my spec."
Dougherty, who was also celebrating his birthday during the same evening, received a special surprise when Sam, the main character of TRICK 'R TREAT, walked out on to the stage and gave him a birthday card. Dougherty opened it and laughed along with Singer who was sitting next to him. The card read 'MAKE A SEQUEL'.
Dougherty looked down at Sam and said, "I'd like to, but I don't have authority in this," to which Green quickly asked, "Is there anybody here who has authority?" Dougherty looked out to the audience and pointed to Tull who was sitting alongside the fans.
Tull stood up and said, "I'm not saying no to Sam, so…" The fans exploded into ovation as Dougherty laughed and announced, "Uh, alright; let's make Trick 'r Treat 2!" With that, a banner (seen above) came on to the screen above the panels' heads.
To view the entire Q&A panel, click HERE to go to Legendary's Web site and follow their links from there.
~K
httpvh://www.youtube.com/watch?v=ehd1rkxJo8s