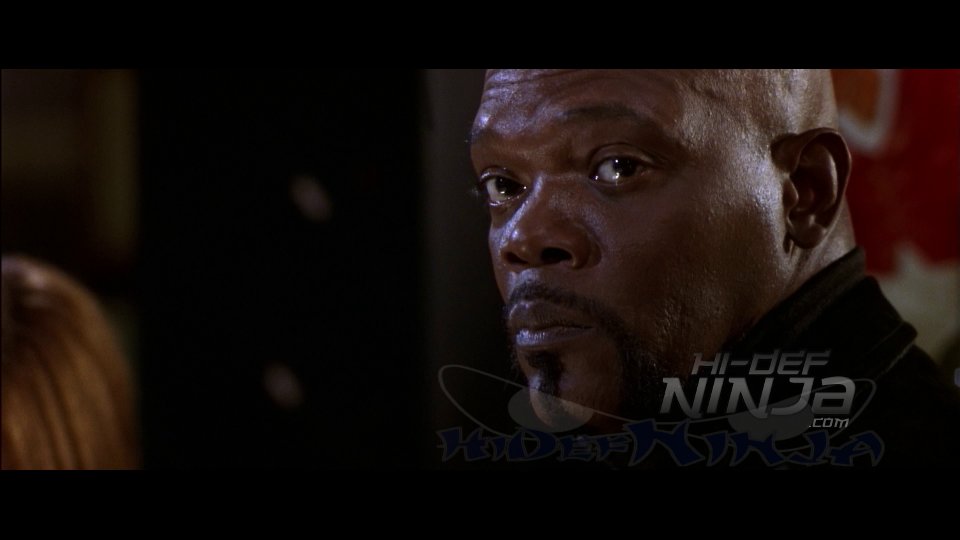 ---
When waitress Diane sees ultra-rich playboy Wade murder a young black man outside a nightclub, she knows that she will be next and promptly goes into hiding. Enter super cop John Shaft, the only man who cares enough to bring Wade to justice, and Diane's only hope of survival. Wade pays the drug-boss Peoples Hernandez to have Diane killed, but Shaft is also hot on her trail and he's not a man put off easily.
---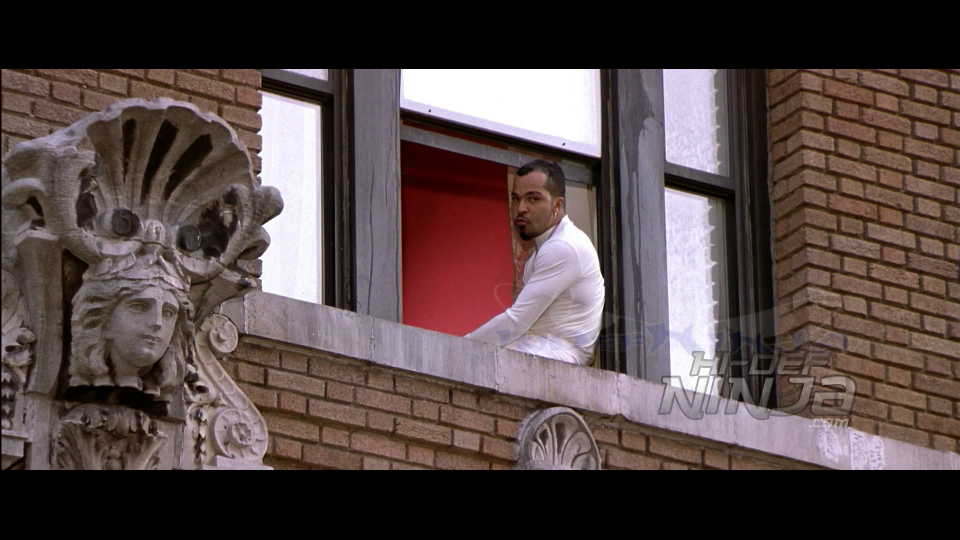 Presented in 2.35:1 1080p AVC encode, for a film that's 13 years old now, 'Shaft' on Blu-Ray looks excellent.
The video looks very polished and stylised, possibly an intentional clean-up process to keep with the film's 'cool' look and reminds me more of a release that we would see released today. One thing I did notice whilst watching the film was that there was virtually no grain. Having missed this film I the cinema originally, I did buy it on DVD and I seem to remember there being some grain being present on the DVD, although this is only a minor change and I must admit that I feel this benefits the film having the grain taken away. The rest of the presentation is brilliant. The video boasts some great detail, in particular some fine definition throughout; Jackson's special 'Shaft' beard has never looked so good. The wrinkles and lines on actor's faces, the stubble various actors during the film, and general background detail as a whole looks fantastic. Colours are great, daytime scenes look superb as do night time scenes, especially the New York scenery which looks superb and vivid, skin tones come across as natural as they can. Black colours look very good, and in darker scenes do not produce much digital noise.
You certainly wouldn't think that 'Shaft' was released in 2000 judging by the picture on this Blu-Ray, it's superb.
---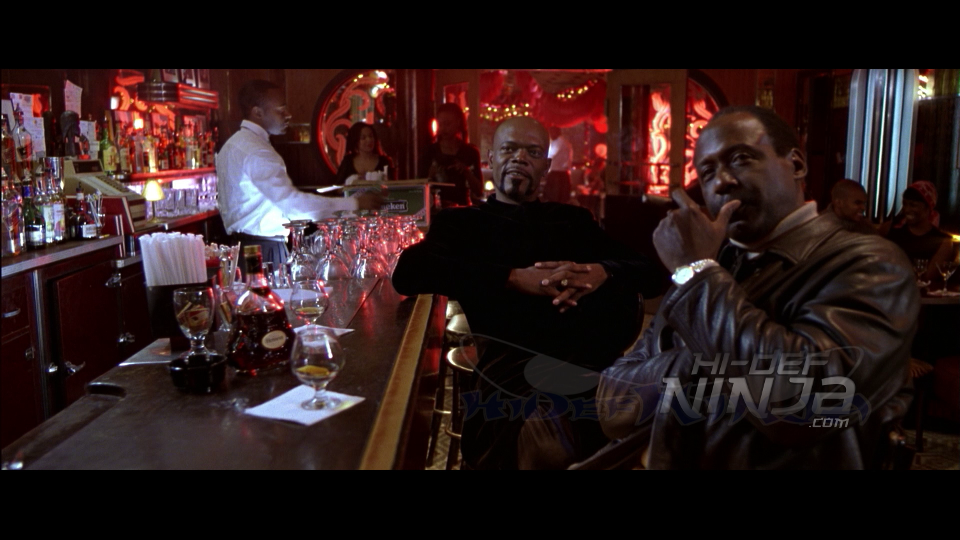 The main audio track on the disc is an English DTS HD Master Audio 5.1 and it's great.
Straight away we are treated to the iconic Isaac Hayes 'Shaft' theme tune, that Hayes himself revisited and remixed going from a song that was originally made back in the 1970's to a song that was essentially remade for now and the difference is superb. The different elements use the surround sound to full effect, you've never heard the theme tune this way before.
The rest of the DTS HD Master Audio track is great throughout the film. The overall mix is great, the rear speakers pick up the background street or bar noise well with the centre speaker delivering dialogue naturally with great clarity and not coming across as forced. LFE kicks in when needed, more prolifically in car chase scenes and gun fights adding that extra oomph to the track. The score to the film is also extremely good, keeps faithful to the original theme tune and is never overpowering throughout the film with no background hiss during the quieter scenes.
Also included on the disc are a French Dolby Digital 5.1 track, a Spanish Dolby Digital 2.0 track as well as English and Spanish subtitles.
---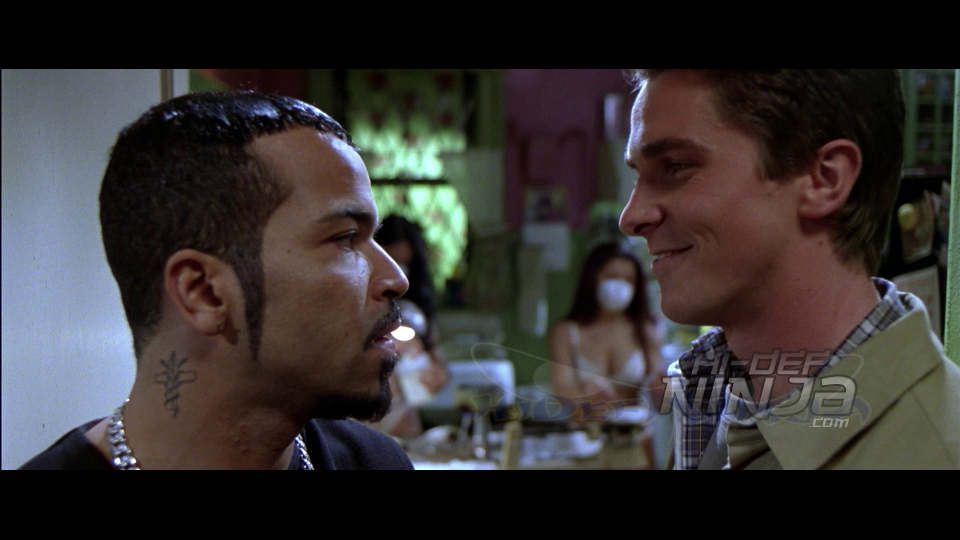 All extras are presented in standard definition.
* 'Reflections on Shaft' (13 mins) – A brief featurette consisting of interviews with cast and crew about their experiences of making the film
* 'Shaft: Still the Man' (16 mins) – Similar to that of the first Featurette, it has more interviews with the cast and crew
* Theatrical Trailer (2 mins)
Not a massive list of extras at all, but it's nice to see that the extras have been ported over from the Paramount 2000 DVD, apart from two music videos. I would've liked to have seen some new extras made for this release, I always thought an audio commentary from director John Singleton would've been a very interesting listen, hearing him discuss his thoughts on the film and how it evolved, as well as his interest in making a sequel which unfortunately never came to light. It's also a shame that the original 'Shaft' theme music video was left off the Blu-Ray.
An interesting titbit, if you watch the trailer carefully you can see some quick cuts of some deleted fight footage between Shaft and Walter Wade Jr.
---
I haven't seen this film since it came out on DVD in the UK years ago, so it was an absolute pleasure to sit down and watch this again.
What I liked about this film is that it's not a remake of the original Richard Roundtree film 'Shaft', but more of a sequel. Richard Roundtree reprises his role as 'Private Detective John Shaft', thirty years on from the original and helps guide his nephew,' John Shaft', played superbly by uber-cool Samuel L Jackson. For me this worked really well and was a refreshing change to see this modernisation on an iconic character rather than just a stand up remake of a classic Blaxploitation film.
The cast were terrific throughout, with a young Christian Bale playing a superb turn as villain rich kid 'Walter Wade Jr' and Jeffrey Wright heading up the drug gang as their leader 'Peoples Hernandez', who surprisingly stole the show stealing the limelight from Christian Bales character. It's always great to see Richard Roundtree on-screen, even more so when he's reprising his role of 'John Shaft' he still looked cool thirty years later. If anything I would've loved to have seen more Jackson/Roundtree interaction and I believe this was what was originally planned but when you watch the original movies you remember that 'Shaft' was more of a loner, working without partners so it made sense to keep it this way.
The Blu-Ray release is a very good one, which is a noticeable upgrade from the DVD. The picture is great but the sound is superb, especially when you hear Isaac Hayes's 'Shaft' theme song kick out of your speakers. If, like me, you're a fan of the film then I highly recommend you pick this Blu-Ray up.
Purchase your copy from Amazon.co.uk 
httpvh://www.youtube.com/watch?v=DcLG3AfyVDI