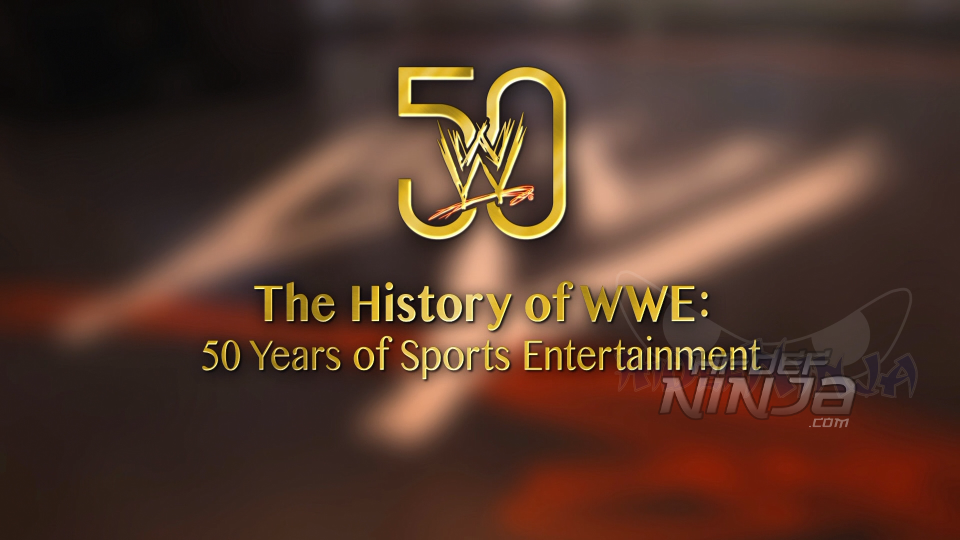 Celebrating the WWE's 50 year Anniversary. This documentary (narrated by Keith David) is about the McMahons family business and how they have been able to grow a regional promotion into a global brand. It highlights the companies ups and downs including the launch of WrestleMania, RAW, Saturday Nights Main Event, The Steroid Scandal, The XFL and much more. Literally dozens and dozens of Superstars from all eras of the WWE have been Interviewed, including Vince, Linda and Stephanie McMahon.
I grew up watching WWF (and I still call it that) from an early age. My obsession started when I found some trading cards and after not being able to find the owner of them, I claimed them. This was the days before internet and good old fashion detective work. Fast forward a few years and WWF mania had taken England by storm and I was riding the tidal wave of merchandise. Hulk Hogan was, and always will be, a hero of mine. Watching this documentary though brings all those childhood memories back and it was an absolute delight seeing my wrestling heroes again. It's a very in-depth documentary that covers a lot of ground and doesn't have any shame with showing the darker corners on WWF (steroid allegations for example but doesn't mention the Chris Beniot tragedy), it's still has that type of Hollywood gloss and back slapping over it and not quite as to the bone as Beyond the Mat was (again, a superb wrestling documentary that's well recommended) but it is good documentary to get your teeth into.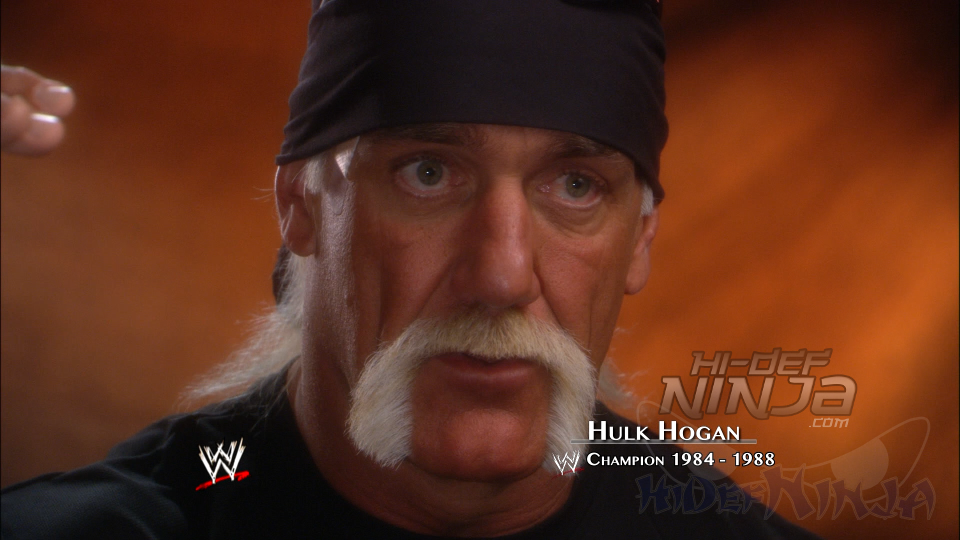 The History of WWE is presented on a BD50 disc with a 1080/60i MPEG4-AVC codec that preserves it's original 1.78:1 television broadcast ratio. Sourced from it's original broadcast transmission tapes (the TV14 rating logo in the corner gave it away), The History of WWE features a bulk load of HD footage intercut with lots of various clips that are sourced from all kinds of formats. The older footage features dropouts, artifacts, edge enhancement, colour bleed and any other kind of limitations back from those eras. Whilst there hasn't been any clean up done on the older footage, it's still probably the best quality footage you'll see of the vintage matches. Looking at the HD footage, generally it's pretty good. There are a few interviews that tend to be softer than others but in all honesty, you're not going to be judging the picture quality on the disc at any point during the documentary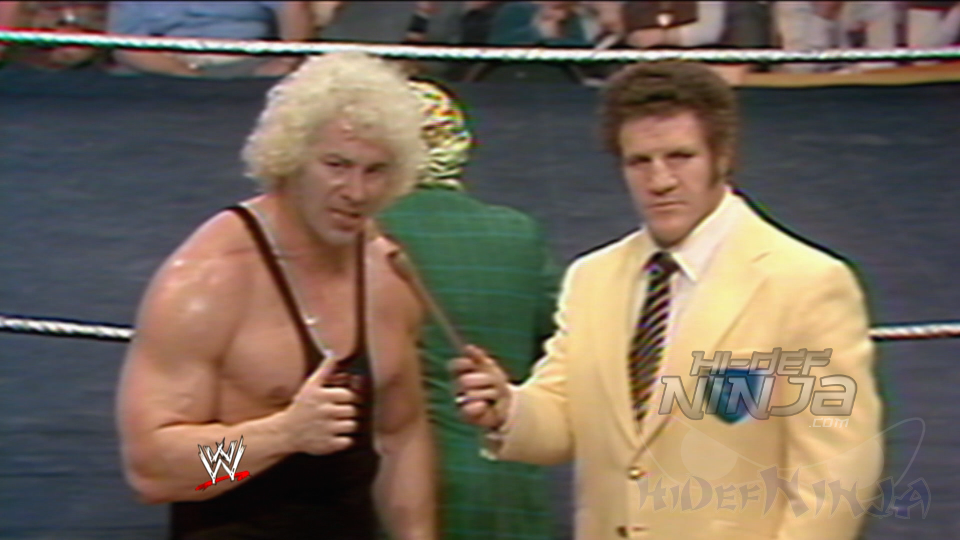 The History of WWE comes with a DTS-MA 2.0 audio track. Again, like the video, it's a bit hard to try and rate the audio and pretend it's something it's not. Obviously being a documentary, it's all about the dialogue which is pretty much what this audio mix is. There is background music ranging from all sorts of styles that doesn't overpower the mix fortunately.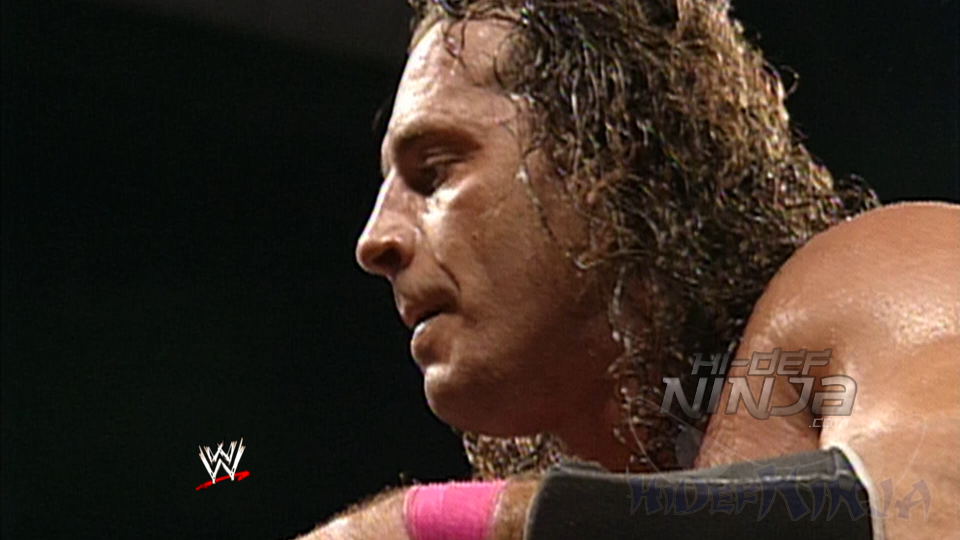 Disc One (Blu-ray)
This Blu-Ray exclusive content includes an additional 12:39 of interviews and footage that supplement that main documentary. That can be selected individually from the main or played in one continuous segment. They are as follows….
– Reporting the News
– Jimmy Valiant on Vince Sr.
– Bankruptcy
– Titan Sports
– Promo Man
– WWE Universe
The Blu-ray edition also contains two additional matches
– WrestleMania XXIV 30th March, 2008, Floyd "Money" Mayweather vs. Big Show (20:12)
– WrestleMania 25 5th April, 2009, The Undertaker vs. Shawn Michaels (42:25)
All the additional segments and both matches are presented in 1080/60i with DTS-MA 2.0 with the matches featuring dual English / German ringside commentary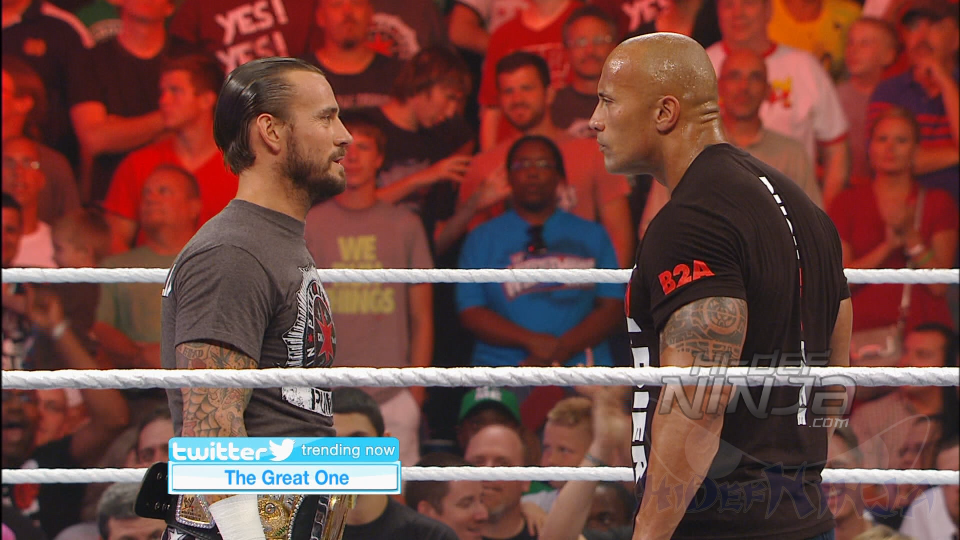 Special Features continued…
Disc Two (Blu-ray)
Disc Two features some of the best matches ever on WWE. They are presented on Blu-ray in either SD or HD format depending on the year of broadcast but will all be presented as 1080/60i with DTS-MA 2.0 audio that features dual English and German ringside commentary. The matches are listed as they are presented on the disc below but can be selected individually via the menu screen…..
– Baltimore, MD 30th April 1977, WWE Championship Match: Bruno Sammartino vs. "Superstar" Billy Graham
– WrestleMania III, 29th March 1987, WWE Championship Match: Hulk Hogan vs. Andre the Giant
– Royal Rumble 24th January 1988, Royal Rumble Match
– RAW 11th January 1993, First Episode of Raw: Koko B. Ware vs. Yokozuna
– King of the Ring 23rd June 1996, King of the Ring Finals: Jake "The Snake" Roberts vs. Stone Cold Steve Austin
– Survivor Series 9th November 1997, WWE Championship Match: Bret "Hitman" Hart vs. Shawn Michaels
– RAW 19th January 1998, Tyson and Austin!
– Smackdown 26th August 1999, WWE Championship Match: Triple H vs. The Rock
– RAW 26th March 2001, Mr McMahon Announces the Purchase of WCW
– WrestleMania X8 17th March 2002, The Rock vs. Hollywood Hulk Hogan
– WrestleMania 23 1st April 2007, Battle of the Billionaires – Hair vs. Hair Match: Bobby Lashley vs. Umaga
– Tribute to the Troops 20th December 2008, 6 Man Tag Team Match: John Cena, Batista, & Rey Mysterio vs. Chris Jericho, Big Show & Randy Orton
– RAW 27th June 2011, CM Punk Speaks His Mind
– Raw 25th February 2013, #1 Contender's Match for the WWE Championship: John Cena vs. CM Punk
Total running time for disc two is a whopping 4:26:31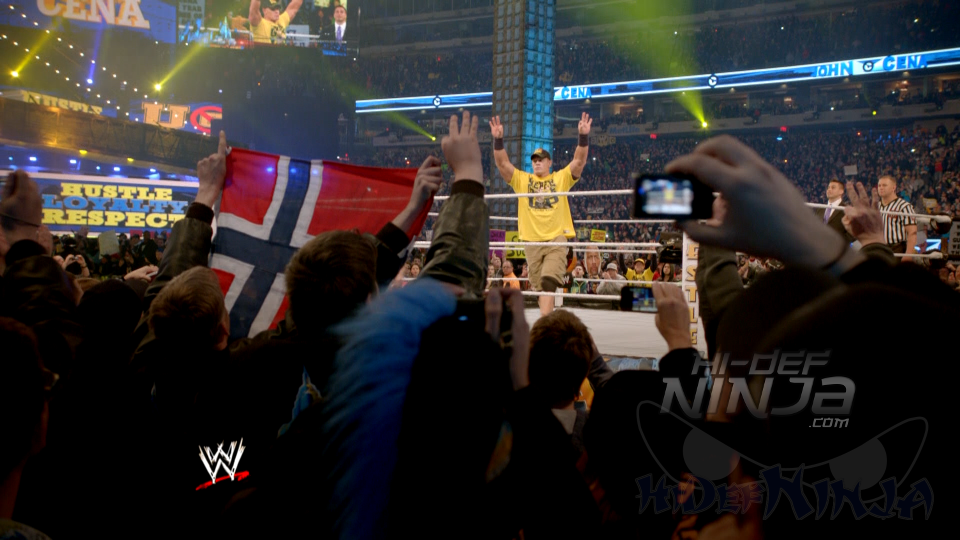 I stopped watching WWE a while back (I recall my last PPV viewing being Hulk Hogan taking on The Rock) because the show was more style over substance and I still feel that way about it. This documentary though is a great insight into the history of WWE and seeing all my wrestling heroes again was a major nostalgia trip for me and it was a delight seeing them talk about their performances and the WWE in general, whilst the documentary is produced by WWE and features a lot of positive output from them (as expected) it does dip its toes into the more serious and somewhat darker side of the industry which certainly raises it above the usual promo stuff you see these days. Video and Audio are average as expected for this release but this isn't a title that you buy for a home cinema experience but Freemantle have added a few exclusive bonus features to the Blu-ray edition that make it a worthy upgrade over the DVD set. Based on the special features alone, it's a set that worth picking up.