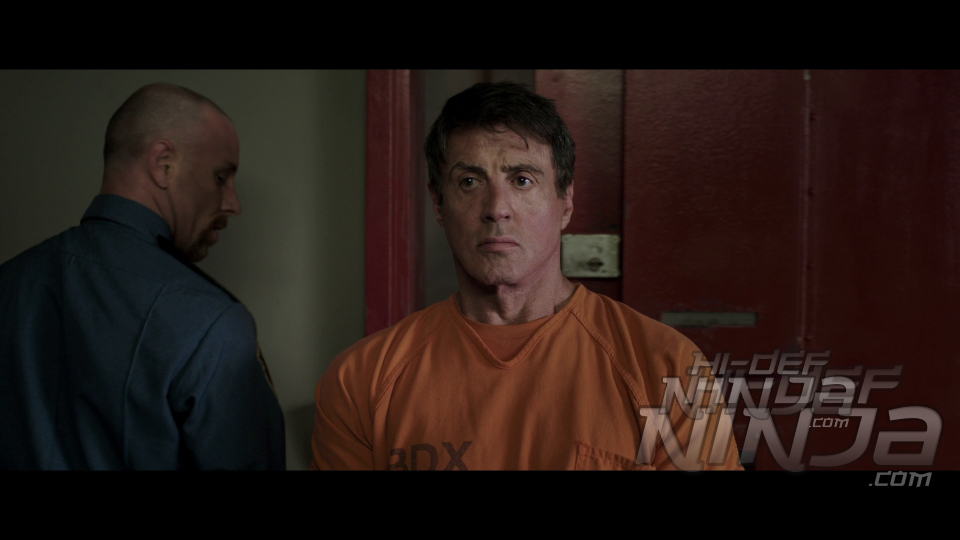 Working as the escapee guinea pig in high security prisons, Ray Breslin (Stallone) is the world's foremost authority on structural security.
When Breslin is enlisted by the CIA to test a top secret high-risk prison, he soon realises that the plan has gone awry when he is drugged and incarcerated in a master prison not only stocked up with the world's most dangerous men, but also designed to be escape proof thanks to his years of research.
With no hope of escape, Breslin finds himself at the mercy of the other inmates, brutal staff and a corrupt prison warden (Caviezel) driven to bury him forever. Breslin's only seeming chance is to hook up with the dangerous and highly unpredictable political detainee Rottmayer (Schwarzenegger) in order to put what could be his final escape plan into action.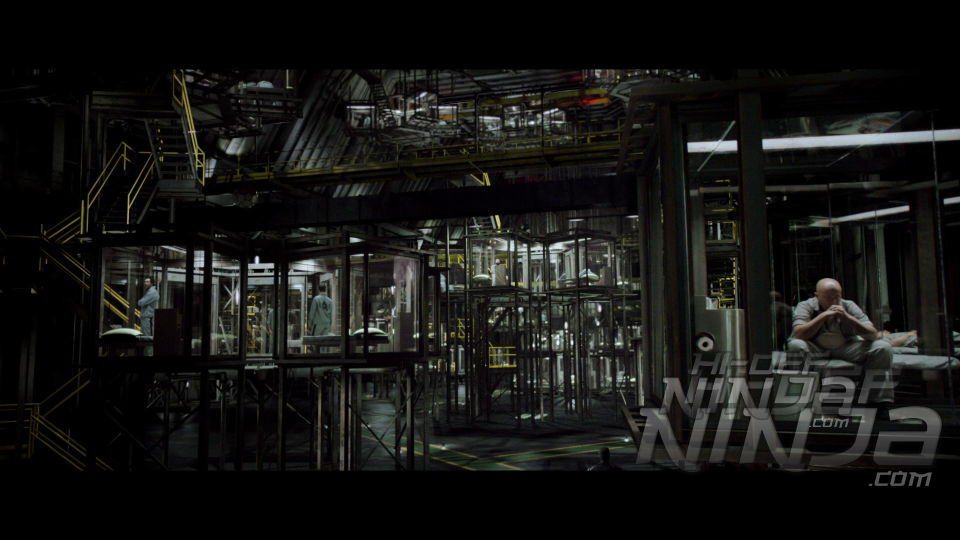 "Escape Plan" is presented in a 1080p 2.39:1 AVC encode and it looks great!
Whilst the image is not as sharp as you would come to expect from a new movie, the detail within is fantastic. Facial lines, hair detail, stubble, beads of sweat, clothing lines and creases are all there in fine detail. Some close-up scenes throughout the movie showcase this very well. Colours are also superb, both indoor and outdoor. For the prison scenes of the movie, a slate grey colour palette has been applied, and looks very nice on screen. Outdoor day time scenery looks just as good as the indoor scenes, and the darker colours and black levels are also very good, keeping all detail on the screen and not causing any digital noise. Skin tones appear natural as they can and I couldn't see any evidence of digital noise or motion blur.
Overall despite the lack of sharpness, the transfer here is spot on.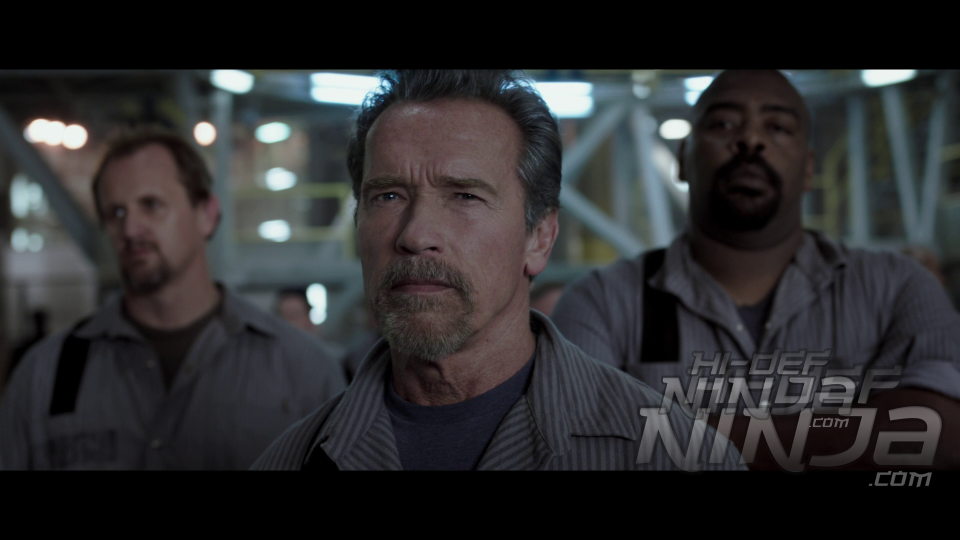 "Escape Plan" features a bloody superb English DTS-HD Master Audio 7.1 track (viewed in 5.1)
The track as a whole is a fantastic one! The mix is spot on, dialogue is delivered with great clarity and is never lost or overpowered in the mix, and prison chatter fills the rears well adding to a real immersing experience. Sound effects are chucked into the surround and fly from everywhere, whether it be bullets flying past your head to the sounds of bones breaking, and the score lingers nicely adding pace and atmosphere where needed. Your sub will get a great work out here too, adding some great LFE to the track amongst the gun fire, fighting and explosions throughout the film.
Also included on the disc are English SDH subtitles.
As with the picture, the audio track on the disc is a superb one and one that is going to more than please the audiophiles amongst you.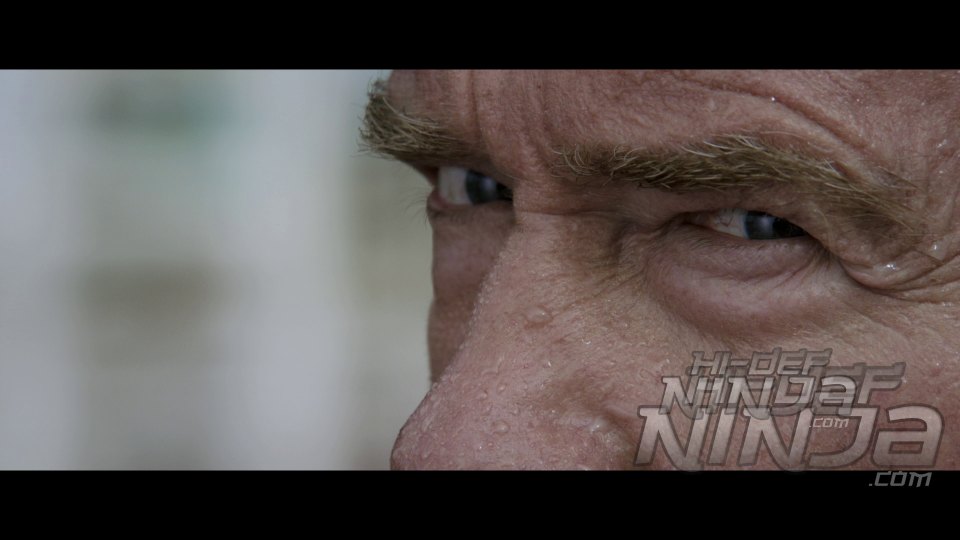 "Escape Plan" arrives on Blu-ray from Entertainment One with the following extras –
* Audio Commentary by Director Mikael Håfström and Co-Writer Miles Chapman.
* Executing the Plan: The Making of "Escape Plan" (HD, 22 mins)
* Maximum Security: The Real Life Tomb (HD, 22 mins)
* Clash of the Titans (HD, 16 mins)
* Deleted Scenes (HD, 9 mins)
The commentary is a worthwhile listen, going into detail on the film making process amongst other things. The making-of is very much standard, mixing behind the scenes footage with cast and crew interviews. 'Maximum Security' has a look at some real life prisons both current and historical. The 'Clash of the Titans' featurette profiles both Arnie and Sly, finishing off with a small selection of deleted scenes.
All in all it's not a bad set of extras overall. Fans of the movie should be more than happy with what's presented on the disc here.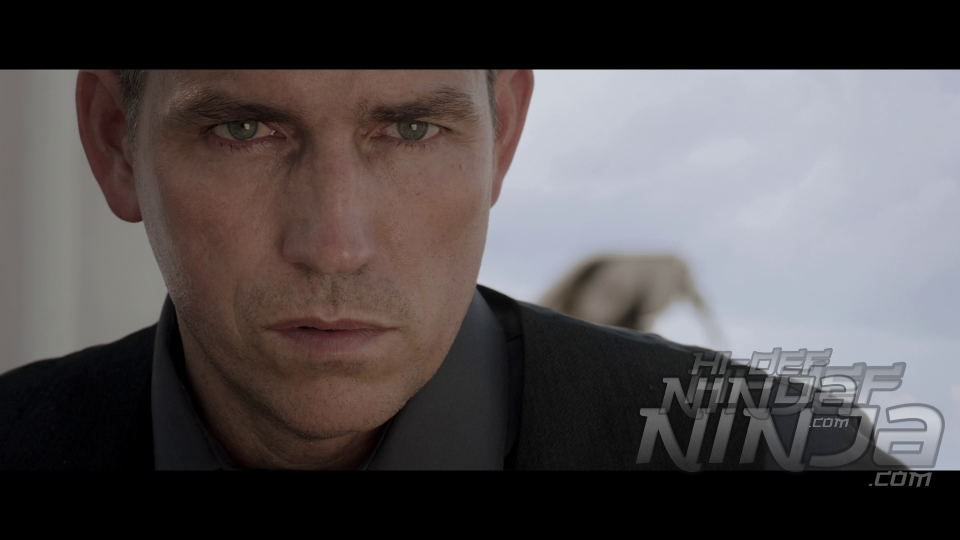 I've made no bones about it in some of my past reviews and I'll say it again….. I love everything Stallone but I especially love everything Arnie! No doubt my views won't agree with many film 'critics' out there, but this was a movie I was very much looking forward too, and was a movie that I very much enjoyed!
With Arnie coming out of Office and back into the film game, not only was this a welcomed return for me to see him back into making movies again, but in my opinion he has certainly been missed. Arnold's return for me was superb with both "The Expendables 2" being more of an extended cameo, but especially "The Last Stand". A film that suited him down to the ground, but was marketed completely wrong within the UK leading to bad box office taking, thankfully it found its market when the movie was released onto Blu-ray and DVD. Stallone has done well since bringing "Rocky" out retirement and again with "Rambo" with a steady slew of action movies to keep us action fans happy, especially with the likes of "The Expendables". The teaming of Arnold and Sly to be both top billing in their own movie was inevitable and I can only wish it had come twenty five years earlier to bring out a proper crappy 80's action movie, but as usual I digress.
Hearing the news of a Stallone/Arnold double billing movie immediately got me excited, and was immediately following the movie from when the 'E!' behind the scenes snippets were released on the internet, then the trailer was released and I literally couldn't wait. I saw the movie on opening weekend at the cinema here in the UK, and as usual I was like a school kid grinning with excitement as soon as the film started and I am very pleased to say I was not left disappointed. What followed for me was a good ol' 80's style prison movie, which reminded me of the days of "Lock Up" and "Death Warrant".
Arnold takes more of a back seat with the movie leaving Sly to lead the way, but ultimately both share equal amounts of screen time both fitting into their roles very well. The dialogue between the two is great and you can tell they both had a blast making the movie. The supporting cast were in places a little wooden and Jim Caviezel as warden 'Hobbes' hammed up every scene he was in, but for me it fitted the movie well, Vinnie Jones was….. Vinnie Jones and I did feel that Sam Neill was severely underused for the movie. What I liked about "Escape Plan" is that neither of our stars try to be anything that they're not. They both show their signs of age, showing that it's not a one man show and that they need help to accomplish the tasks ahead. As usual, there are some great one-liners and some great quick shots (muscle handshake anyone?) and if anything proved to me that both Arnold and Sly can still make a good movie to bring the crowds in.
"Escape Plan" isn't a movie that ever set out to win awards and does exactly what it says on the tin. Everyone by now will know both of Arnold's and Sly's acting capabilities, but you might be pleasantly surprised here. Yes, "Escape Plan" could be considered as a B-Movie but a very successful B-Movie earning over $137 million worldwide! That's very impressive in my opinion and will hopefully spur on a few more movie projects for both Arnold and Sly whilst they can still pump them out. The UK Blu-ray release boasts both a superb picture with a great soundtrack, with a decent array of extras that should be owned by each and every Schwarzenegger and Stallone fan out there.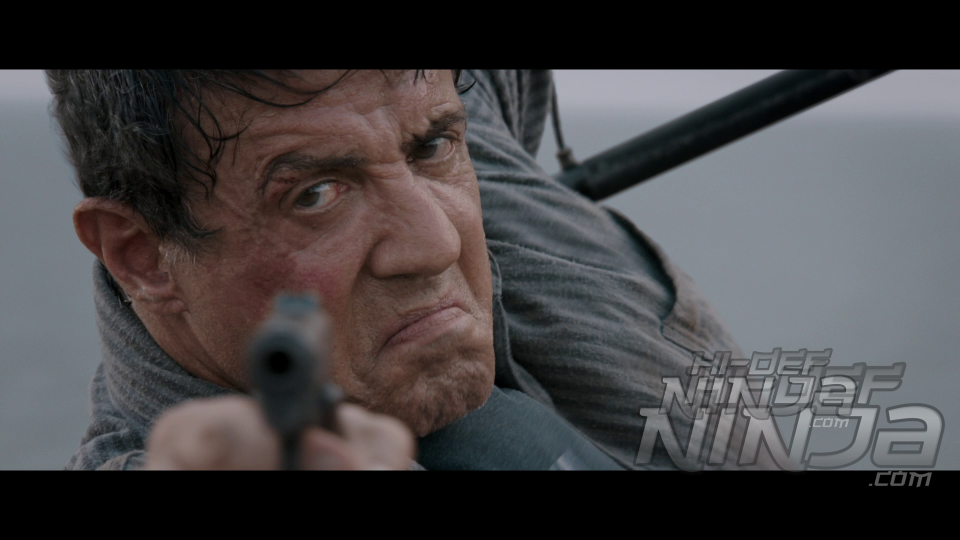 httpvh://www.youtube.com/watch?v=CI4EjV_x_PQ
Purchase your copy from Amazon.co.uk