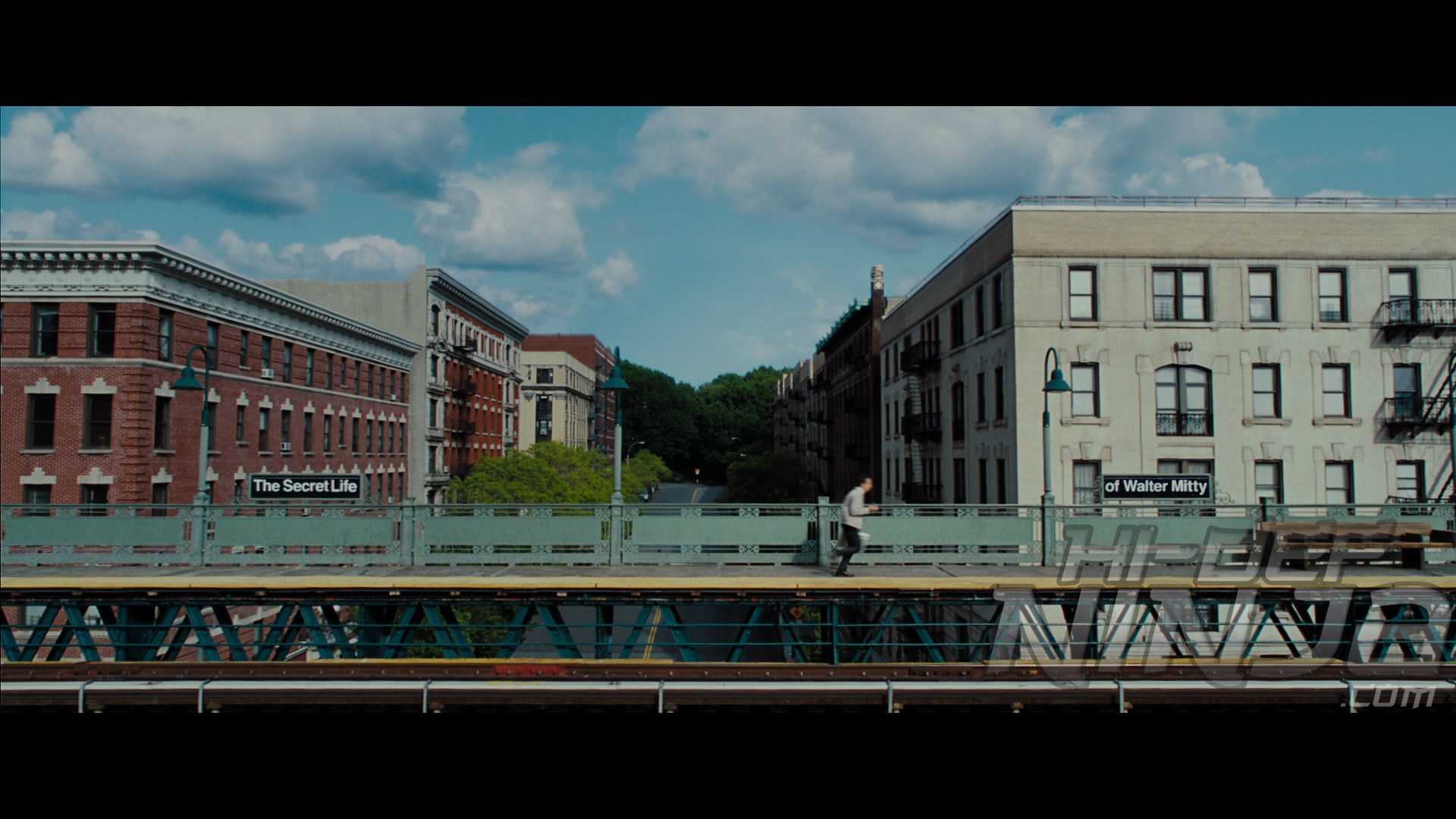 The disappointing epic-smallscale The Secret Life of Walter Mitty delivers incredible audio and video but loses points on the supplements.
Among the films of 2013 that made their way to the Oscar stage, The Secret Life of Walter Mitty was not one of them.  A more true representation of Author James Thurber's 1939 short story, the film is actually a reboot from the 1947 one that starred Danny Kaye.   Unfortunately, a grander scale doesn't match the whimsy of the original, and its arrival on Blu-ray allows to view the common problem of today's film: a disappointing and disconnected third act.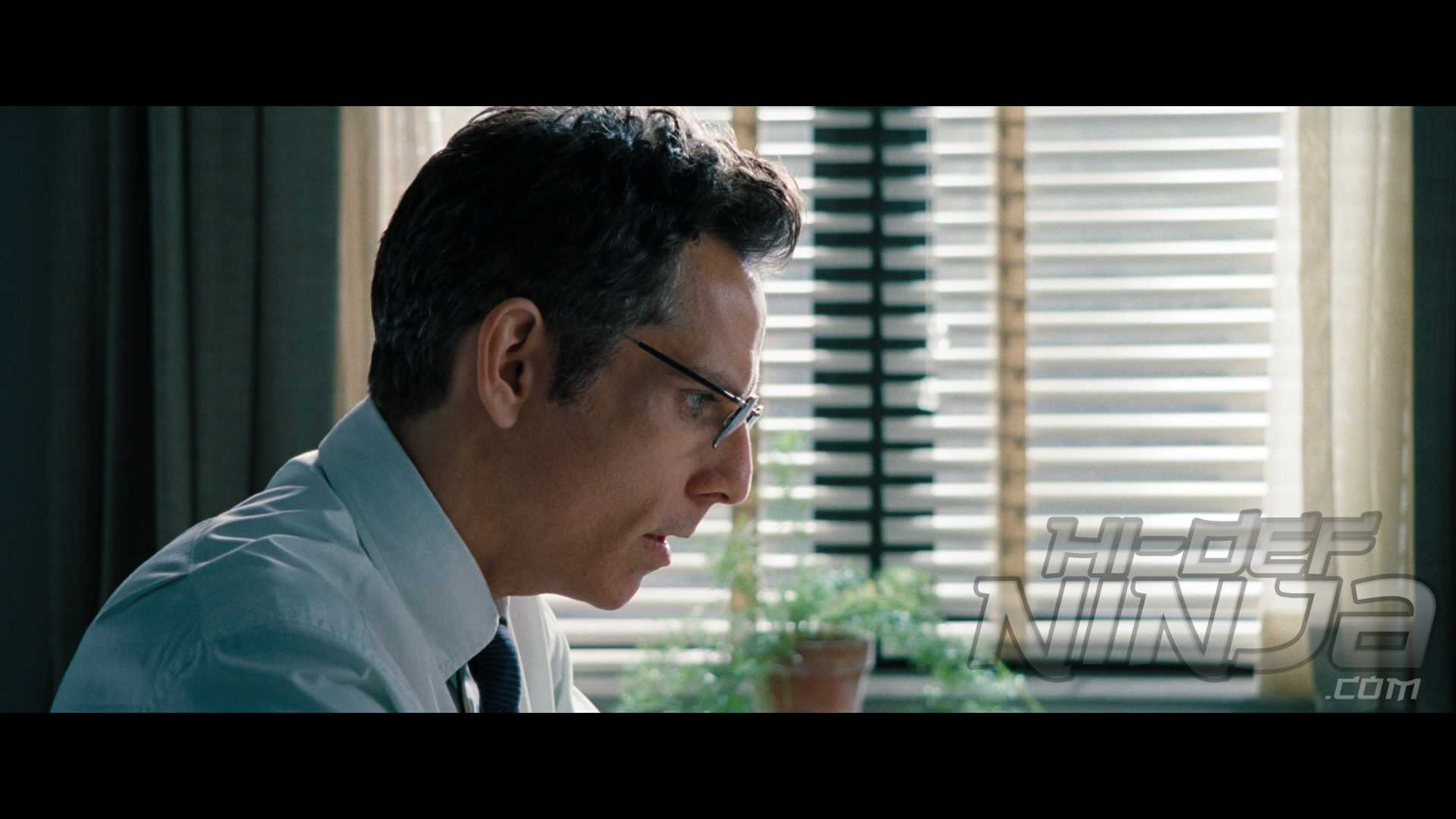 Walter Mitty (Ben Stiller) lives a lonely existence and works at Life Magazine as a Negative Assets Manager, deciding which photographs will grace the cover of the iconic magazine.  Walter imagines himself a hero – or at least someone who will stand up to life's curveballs – losing himself to long periods of winking out in front of others.  Walter also has a crush on fellow co-worker Cheryl (Kristen Wiig), and his flights of fancy soon involve saving her life or being the one-man audience to her acoustic rendering of David Bowie's Space Oddity.  Sadly, the magazine is sold and it's decided that Life will publish one final printed version before moving to the Internet.  Deep in the caverns of Walter's office, the final submissions arrive from the world traveler Sean O'Connell (Sean Penn), whose universal respect as a photographer are unequaled.  Unfortunately, the photo Sean wants Walter to use is missing from the roll – Sean calls it the "quintessence" of Life, setting off speculation as to the photo's whereabouts.  In a desire to see his machinations come true, Walter boards a plane to Iceland, the last known location of Sean, hoping to secure the missing photo.  Along the way, he is attacked by a shark, skateboards down a desolate road, escapes a volcano, and treks across the frozen tundra of Afghanistan (I didn't know that region had such climate).  As he and Sean meet, Walter must locate the missing photo while learning that the journey is sometimes better than the goal.
While I liked the small-epic nature of Mitty, the film takes an odd right turn near the beginning of Act 3, in which Walter returns to an unknown future, filled with his true love.  That seemed inconsistent with the direction the picture was taking, in which the dreamer was suddenly living his life as close to the edge as possible.  But this too seemed out of place: why would a shy, mild-mannered man who had never traveled to anywhere but Phoenix suddenly decide to board a plane for Iceland, surround himself in frigid water, and then climb the highest mountains, when all of his life seemed more pedantic and planned.  No one in a similar situation would ever embark upon such a rewarding task, and Walter Mitty asks us to make too many leaps.  There's also issues with the disposable and thoroughly obnoxious corporate transition manager Ted Hendricks (Adam Scott), who performance is throwaway at best and simply horrible and unneeded in the worst.  Walter doesn't seem to need Ted's poking prodding for the photo, as he sets out on an adventure that would make any Hobbit jealous.
But one fact cannot be argued: Ben Stiller The Director has a bright future ahead.  He and Cinematographer Stuart Dryburgh excel at presenting the gorgeous vistas for the film, all of which look stunning in their home release.  The music by Composer Theodore Shapiro is also thoroughly enjoyable, never stepping on feet and actually providing a recurring them that does move the story forward.  But, the problems with Act 3 could have been avoided, setting Walter instead off on a recurring journey with Sean that could have resulted in a far more interesting ending.  The idea that he would do these things hoping that Cheryl would somehow notice is ridiculous and cheapens the story, reducing Walter to a 12 year old hoping to capture the new girl's attention.
Penn is so poorly used here, confined to just a few scenes.  Instead of making him a welcomed cameo, Writer Steve Conrad blesses  him with just enough scenes to make us wonder if perhaps more of him was edited out.  He's an interesting character, and one that Walter needs so desperately in his life.  His disappearance back into the wilds soon after relaying the location of the photo never gives him a chance to grow, nor does it give Walter any encouragement to enact his dreams.  The idea of an iconic magazine shutting its doors should have been enough to tell this story; instead Stiller and Conrad fill it up with great eye candy and then empty the bowl before leaving the party too soon.  The Secret Life of Walter Mitty will have you at once cheering for dogged determination and then facepalming at the lost opportunities to tell a truly original tale.
The Secret Life of Walter Mitty is presented by 20th Century Fox Home Entertainment in an MPEG4/AVC transfer that is beautiful in almost every way.  Cinematographer Stuart Dryburgh paints a lush field that is dutifully represented here in fine detail.  Interiors in the mostly dull building are razor sharp as are the various outdoor scenes, from the towns in Greenland to the leaves and trees in New York's Central Park.  Browns, icy blues, and greens all blend seemlessly as Walter rides, runs, and skateboards through Iceland in search of Shawn.  Human features such as the lines on Penn's face, the snow on Stiller's growing beard and graying hair, and skintones in general are vivid and lifelike.  Contrast, such as the scenes at Walter's dark print basement, transition well to bright snowy cliffs of Afghanistan.Shadows are pitch perfect, always fading to a deep black backgrounds and bright sequences never result in lens flare.  The print is at its best when the natural non-CGI elements are featured; so it's a bit disappointing when the mostly flat and soft CGI tries to supersede things.  But overall, this really is a beautiful print, offering zero aliasing, banding, or edge enhancement.  Beautiful things don't ask for attention, but Walter Mitty subtly demands our attention and delivers on almost every level.
The Secret Life of Walter Mitty arrives with a pounding, bombastic DTS-HD Master Audio 7.1 track that uplifts what could have been a very small and inconsequential film.  The track is frankly loud and involving at almost every turn, keeping up with Walter at every turn and giving him his own theme along the way.  The moments start in the front speakers, delivering the standard music/dialogue/effects, nicely balancing one another and setting the tone for the rest of the experience.  While the center channel acts as just another avenue for the trio of sounds, dialogue throughout the movie is made clear and easily discernible. This is appreciated when the music by Composer Theodore Shapiro arrives, nbut more on that in a minute.  The surround is pure environmentals, from the office chatter at the doomed Life, to the wind and frigid surroundings of Greenland and Afghanistan.  But just like the film itself, our experience isn't just based on small moments, but on those minor ones as well.  Walter's tapping on the keyboard, his cell phone delivering text messages and phone calls from an E-Harmony rep are as clear as the thunderous explosions of the Icelandic volcano and the roar of commercial jet engines.   Perhaps the most appreciated aspect of the audio track is in the LFE, which bursts, pulses, and roars at so many points.  Again, Shaprio's music rang throughout all 5 of our speakers, never overloading the dialogue (which smartly steps aside when his themes arrive), but acting as our aural guide through Walter's world.  Separation and balance  are spot on, reminding us that small pictures like Walter Mitty deserve the same loving treatment of the tentpoles.  It's a great track, and one that should sound even more impressive if you have a true 7.1 setup.
The Secret Life of Walter Mitty arrives with several supplements, which sadly do not include a commentary track.  What is included is presented in HD:
Deleted Scenes (7:30), Extended Scenes (4:33), and Alternate Scenes (3:42) – None of these are particularly insightful and could have easily been left off the single 50GB disc.
The History of Walter Mitty (3:39) – An all too brief discussion of Author Thurber and the story.
The Look of Life (5:01) – Again, a too-short featurette where Stiller and Conrad discuss the film's concept.
That's a Shark! (5:57) – The Iceland shoot is featured here.
The Music of Walter Mitty (4:01) –  Composer Theodore Shapiro gets a chance to spread his wings to talk about the soaring score.
Icelandic Adventure (3:26) – Another featurette set in Iceland.
Nordic Casting (3:51) – Several of the film's more…unique actors are featured here.
Titles of Walter Mitty (2:49) – If you enjoyed the cool openings for the movie, you'll wanna meet Kyle Cooper, the title designer.
Skateboarding Through Iceland (2:23) – The not impossible but highly improbable sequence is featured.
Ted-Walter Fight (2:48) – Among my favorite scenes, we see the fight choreography being planned and executed.
Ted-Walter Fight Pre-Viz Early Version (4:15) – I guess every movie with action gets Pre-Viz now.
Gallery: Reference Photography (1080p) – The disc reveals photos from the shooting of the film.
Music Video: "Stay Alive" by Jose Gonzales (4:22)
Theatrical Trailer (1:55)
Our evaluation copy arrived as a Blu-ray/DVD Combo with a nice mirrored slipcase.  There is no interior artwork, and EcoAmaray case feels a bit cheap.  Target did offer a Digibook with the same disc package, and Walmart offered a soundtrack in its release.  We were not aware of other versions, but do let us know if we missed something.  For a film of this type to get a Digibook while other bigger films have been forced to be content with standard packaging, The Secret Life of Walter Mitty won the lottery, even if we're decidedly meh on the supplements.
The Secret Life of Walter Mitty did get a bit of Oscar buzz early in the discussion, but a veering off in the third act killed its chances for consideration.  Stiller's direction is epic in scale, proving he has a bright future behind the camera if his primary gig ever fails.  The home release is at once impressive and disappointing, sorely needing a commentary track; but the visuals and audio are stunning, making this an interesting release provided the price point is something you can manage.  if so, we say follow in Walter's footsteps and undertake this grand small-adventure.
The Secret Life of Walter Mitty is rated PG for some crude comments, language and action violence, and has a runtime of 114 minutes.
Discuss this review with fellow HDN fans on Facebook. On Twitter, follow us at @HidefNinja, and follow author Matt Cummings at @mfc90125.