Recently announced, Lupita Nyong'o and Gwendoline Christie have been added to the growing cast of Star Wars: Episode VII.
"I could not be more excited about Lupita and Gwendoline joining the cast of 'Episode VII,'" says Lucasfilm president Kathleen Kennedy. "It's thrilling to see this extraordinarily talented ensemble taking shape."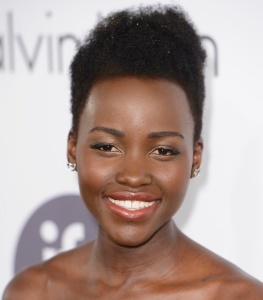 Lupita Nyong'o is best know for her Academy Award winning performance for Best Supporting Actress in the film, 12 Years a Slave. She has also recently been in the action movie "Non-Stop." Nyong'o is an incredible, young actress that has so much raw talent. She has a lot to bring to the franchise.
Gwendoline Christie is known for her role as Brienne of Tarth in the HBO Original Series "Game of Thrones." Due to her work on the series, she is no stranger to sword play so she will most likely be wielding a light saber. She can also be seen in the upcoming installment of The Hunger Games series: "The Hunger Games: Mockingjay – Part 2."
Star Wars: Episode VII is being directed by J.J. Abrams from a screenplay by Lawrence Kasdan and Abrams. John Williams returns as the composer. The movie opens worldwide on December 18, 2015.