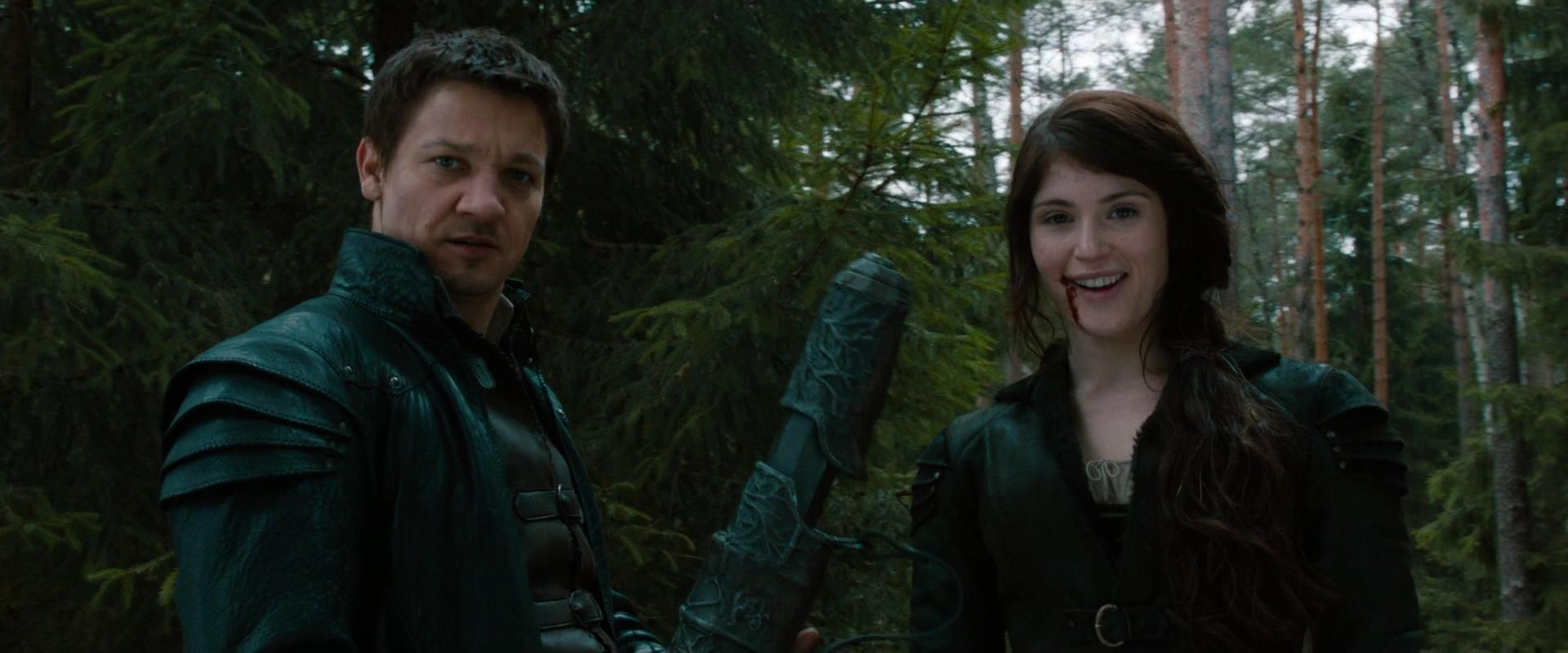 'Tis a sad day for fans of the campy fairy tale reimagining HANSEL & GRETEL: WITCH HUNTERS (including Yours Truly). Turns out writer/director Tommy Wirkola has decided not to return to direct the sequel. This comes as a surprise to many of us, since it was only a few weeks ago that the DEAD SNOW director (and actor Jeremy Renner, who starred in the first film) commented on the future of the sequel.
Fangoria reports that Wirkola, who is currently promoting DEAD SNOW: RED VS DEAD — the second installment to his fantastic cult Nazi zombie horror flick — wasn't too big on the idea of doing sequel after sequel of films he's already made. This is certainly an understandable stance, and one that should earn some respect considering Hollywood's predilection for franchising the heck out of anything if they can. Here's what Wirkola had to say:
I've just decided to not direct 'Hansel & Gretel 2.' I have been lately attached to a few more things, it's just a matter of time and priorities. I did 'Dead Snow 1,' then Hansel & Gretel 1,' and then 'Dead Snow 2.' I want to do something a little bit different now and not just do sequels. I did write the script and I hope to be involved in it. But yeah, I won't be directing it.
It's a shame because it was Wirkola's creative vision and subversive sense of humor that really made the film stand out in a sea of revamped fairy tales (RED RIDING HOOD, BROTHERS GRIMM). But if Paramount stays true to Wirkola's script and hands over the reins to a filmmaker who shares the same out-of-the-box thinking Wirkola had, HANSEL & GRETEL: WITCH HUNTERS 2 is in good hands.
No word yet on what this news means for Renner and Gemma Arterton, the stars of the first film. With both actors' crazy schedules – Renner with his stint on AVENGERS: AGE OF ULTRON and the BOURNE series and Arterton's equally busy timetable – it will be a challenge to see if the rest of the original crew will make the effort to return for the sequel.
I certainly feel like Hansel and Gretel still have much to offer, so I'm going to reserve judgment on the sequel until Paramount announces who will take Wirkola's place and whether the original stars will return. What about you guys? Will you watch the sequel with a different director (or cast) involved?  Sound off below!