Author Blake Northcott is a geek and she's not afraid to admit it. Using a clever amount of innovativeness, she has been able to successfully weave together a superhero novel with comic book art and it's been a massive success.
Last year while at the 2013 Fan Expo in Toronto, Canada, Hi-Def Ninja had the opportunity to talk with Northcott in an exclusive interview that discussed her novel ARENA MODE as well as her previous works. Since then, the second novel in her ARENA MODE series, ASSAULT OR ATTRITION, was released thanks to an equally successful Kickstarter campaign and now, barely a year after Fan Expo, the third and final book in the series — FINAL EMPIRE — is set for release.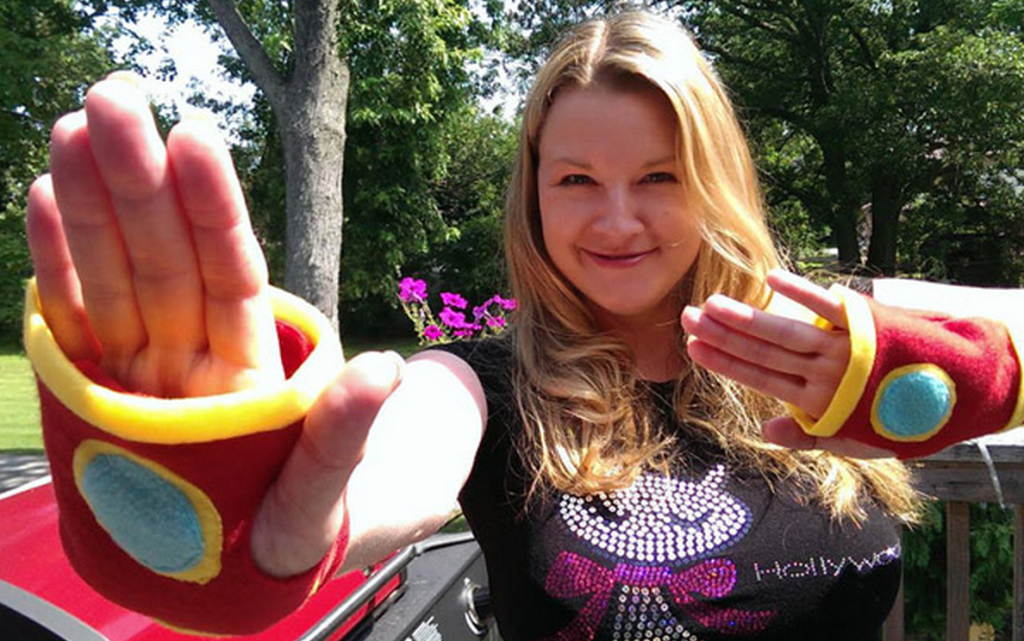 OFFICIAL PRESS RELEASE:
The Arena Mode Saga is drawing to a conclusion with 'Final Empire', the third and final book of the bestselling sci-fi/superhero series by Canadian author Blake Northcott.

The 300+ page novel will be available on Kickstarter beginning October 18th, and will include illustrations throughout by a number of notable artists:

 Natasha Allegri (Adventure Time, Fionna and Cake)

 John Broglia (God Complex, Unmasked)

 Joe Corroney (Star Wars, Star Trek)

 Derek Laufman (Batman Black & White, Marvel vs. Capcom)

 Mark McKenna (Star Wars: Old Republic, Justice League)

 Steve McNiven (Death of Wolverine, Guardians of the Galaxy)

 David Nakayama (Deadpool cover artist)

 Roc Upchurch (Rat Queens)

As well as illustrations from Thor Mangila of Iron Age Comics, and YouTube personality Comic Book Girl 19.

"I know it sounds cliché, but the Arena Mode series has truly changed my life," says Northcott. "Without these books, I don't know where I'd be today. I owe everything to the amazing artists who have contributed to the series, and the fans who believed in this crazy idea."

Combining a novel with comic book art has paid off for the author: the first two books in the trilogy – 'Arena Mode', and the sequel, 'Assault or Attrition' – made waves in 2013 by generating more than $65,000 USD in Kickstarter pledges. They featured art by an all-star line-up of comic book heavyweights, including Dave Johnson, Barry Kitson, and Dan Panosian.

'Arena Mode' went on to become the #1 selling novel on Amazon Kindle UK throughout February and March of 2014 (both in the 'science-fiction' and 'superhero' graphic novel categories), outselling titles like The Walking Dead and Dr. Who – and the Arena Mode books are now part of a high school curriculum in the state of Florida.

Blake also has personal endorsements from some of the most iconic names in the comic industry; including writers Mark Millar (Kick-Ass, Wanted) and Mark Waid (Kingdom Come).

"It's bittersweet to see the series end," Northcott adds. "I've had so many people ask if I'd consider a fourth book, which is so flattering, but at this point I'd rather leave things as they are. I have what I believe is a very satisfying conclusion planned, and I don't want to ruin the final send-off by overstaying my welcome."

Blake is not a fan of some of the rumors regarding bestselling series adding more volumes to appease their rabid fan-bases. "Who wants to see a fourth 'Hunger Games' or another 'Harry Potter'? I loved those books too, but they're done. There's nothing left to say. Every story organically comes to a close, and forcing it further will just tarnish everything that came before. I don't want to end up in that category."

You can find out more about 'Final Empire' at ArenaMode.com, and you can follow Blake on Twitter @ComicBookGrrl or Facebook.
The comic industry has been taking notice of Northcott, so it's only a matter of time before you see her name on the cover of one of your favorite ongoing comic books. Jump onboard the ARENA MODE train now before it passes you by!
FINAL EMPIRE will be available through its Kickstarter campaign starting Saturday, October 18th at 8AM Eastern Time. ARENA MODE and ASSAULT OR ATTRITION are available digitally through Amazon for the Kindle device and apps.