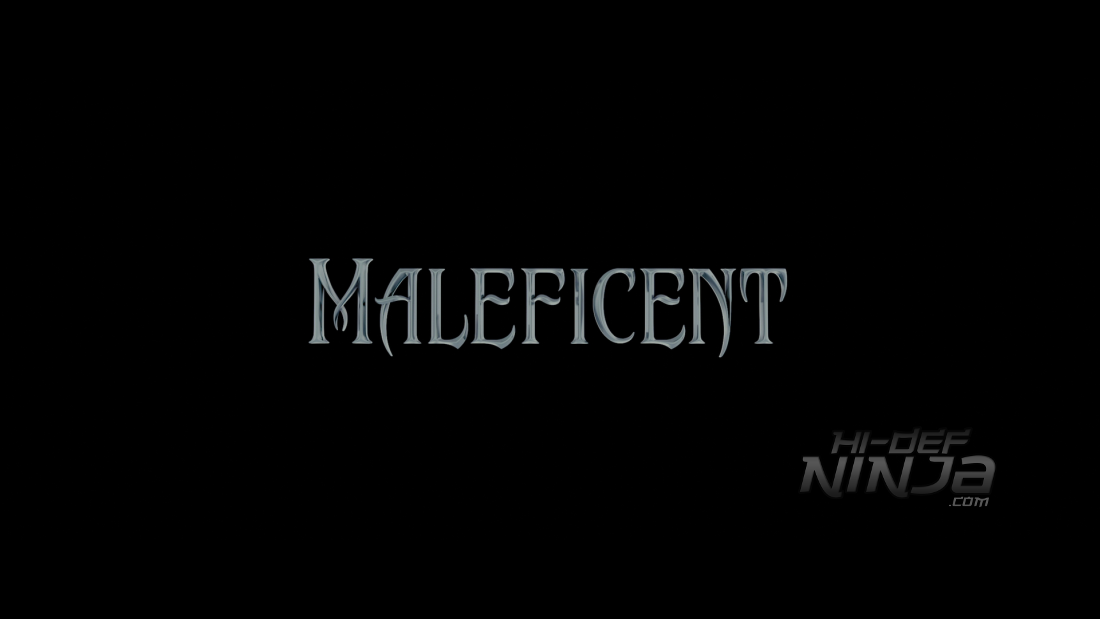 The story of Sleeping Beauty is a classic tale of an evil woman who, for sake of being bad, puts a curse on the newborn daughter of the king and queen. But what if Disney didn't tell you the whole story (or at least their version of it)?
In a land a long time ago, there were two kingdoms. The one kingdom with men was separated by the wealthy and the poor. The other, called the Moors, held all manner of creatures magical and the stuff made of legends that just lived together with no ruling class. The two kingdoms had a strict line that divided them and it was said that only a great hero or a terrible villain might bring them together.
In the magical land, there was a fairy that was young and innocent named Maleficent. She met a human boy named Stephan and they became fast friends and more. Stephan had ambitions to become the ruler of the human land, but he was yet to be corrupted by the greed of men. When Stephan became older, he had a choice to love the fairy or betray her. His greed of wanting to become king took over following his heart and he stole Maleficent's wings. From then on, the innocent fairy became cold and bitter towards Stephan and his kingdom…this is where the classic tale began.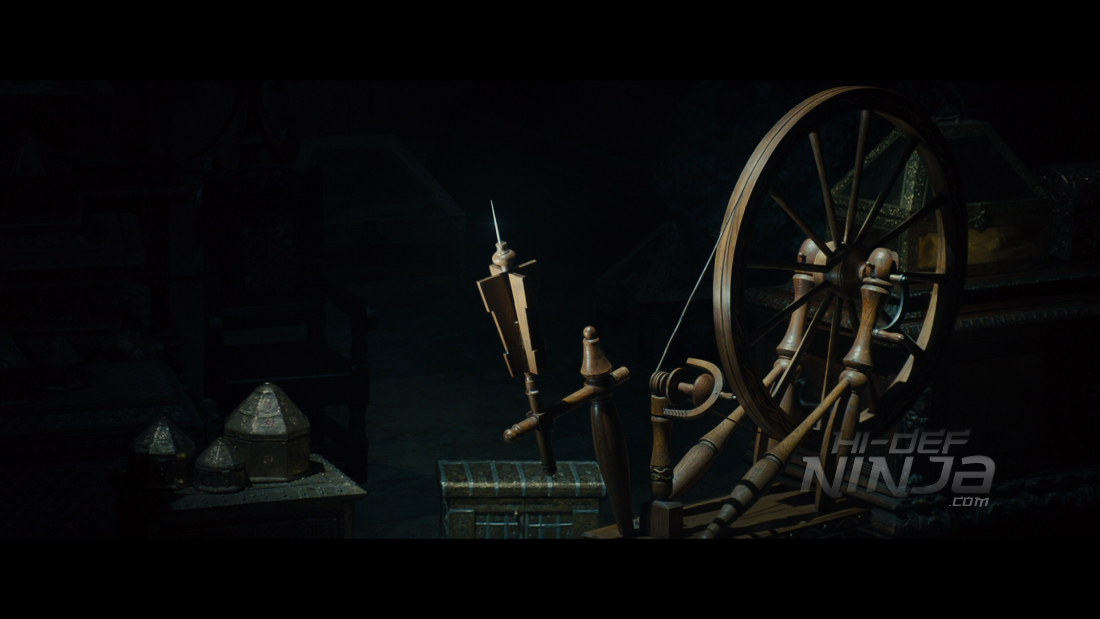 Disney's MALEFICENT is directed by Robert Stromberg who is a first-time director, but is a two-time Oscar winner for Best Achievement in Art Direction for AVATAR and Disney's ALICE IN WONDERLAND. It completely shows that with the spectacular visual effects, this movie was directed by someone with an effects background. There is a clean mix of both practical and CGI that when both are on the screen, it all blends perfectly.
The acting in the film is also excellent. Angelina Jolie does such a convincing job of playing the bitter, evil sorceress, but retains the regal look that the character demands. The classic story tells us that she is supposed to be the mistress of evil, but in this film, her heart is warm inside, but encased by sadness. Jolie pulls this off flawlessly because she has this range that goes from loving to vengeful in the same scene.
Sharlto Copley is one of the most incredible actors of our time. He is able to take a role and make the character into what it needs to be. In MALEFICENT, he plays the paranoid king who has maddened over time by his blinding hatred for the fairy. He always gets these roles where no matter how big or small, he brings everything he has to the table.
Cast
Angelina Jolie as Maleficent
Elle Fanning as Princess Aurora
Sharlto Copley as King Stefan
Sam Riley as Diaval
Imelda Staunton as Knotgrass
Juno Temple as Thistlewit
Lesley Manville as Flittle
Brenton Thwaites as Prince Phillip
Kenneth Cranham as King Henry
Hannah New as Queen Leila
MALEFICENT is pure eye candy with a beautiful 1080p AVC transfer. The film starts off with a sweeping camera that shows the kingdoms and in the Moors, all of the magical creatures. The visual effects and detailing makes the world feel lived-in. The coloring is brilliant and very vivid. The bright coloring is seen throughout the movie and just pop off of the screen. When Maleficent uses her magic and the fiery green engulfs her body, the effects are seamless. It's a movie that shows how well Disney authors their Blu-rays and no shortcuts were taken with this release.
The audio track matches the perfect video transfer in a DTS-HD MA 7.1. There is constant sound at all times of echoes, animals in the distance, and action during the scenes that use it. There is sweeping sound throughout the entire theater that's impressive by any standards. The LFEs are thunderous and deep, but they never overpower the highs. All of these things together create an immersive experience that Disney is known for.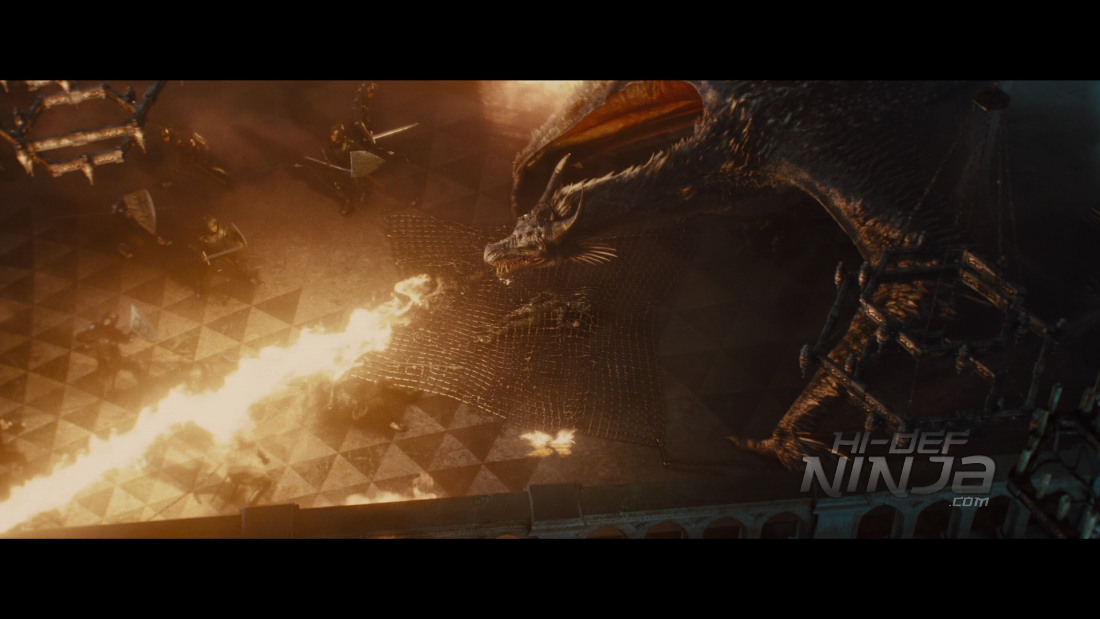 The extras on the release look are great. It was interesting seeing how they chose Elle Fanning for Aurora. They are definitely worth checking out and not just a filler on a disc.
Bonus Features:
-Aurora: Becoming a beauty: this short featurette is about how they found their "sleeping beauty" Elle Fanning. They speak with the cast and crew about how she is the perfect choice to play the happy princess.
-From Fairy Tale to Feature Film: the featurette discusses with the actors and crew how they created the story from the fairy tale. There was a lot of collaboration between the workers and Jolie to keep the story on track without messing with the original too much.
-Building an Epic Battle: the crew shows how they brought together the battle scene at the beginning against CGI characters. It also addresses their difficulties of creating rigs to simulate flight with Maleficent.
-Classic Couture: the costume designer discusses how the artists built the costumes and effects to bring maleficent to life.
-Maleficent Revealed: this series of combined clips shows how they brought the visual effects together from start to finish.
-Deleted Scenes: Stefan in King's Chamber, Pixies Seek Asylum, Pixie Idiots, Diaval Asks About the Curse, and Suitor.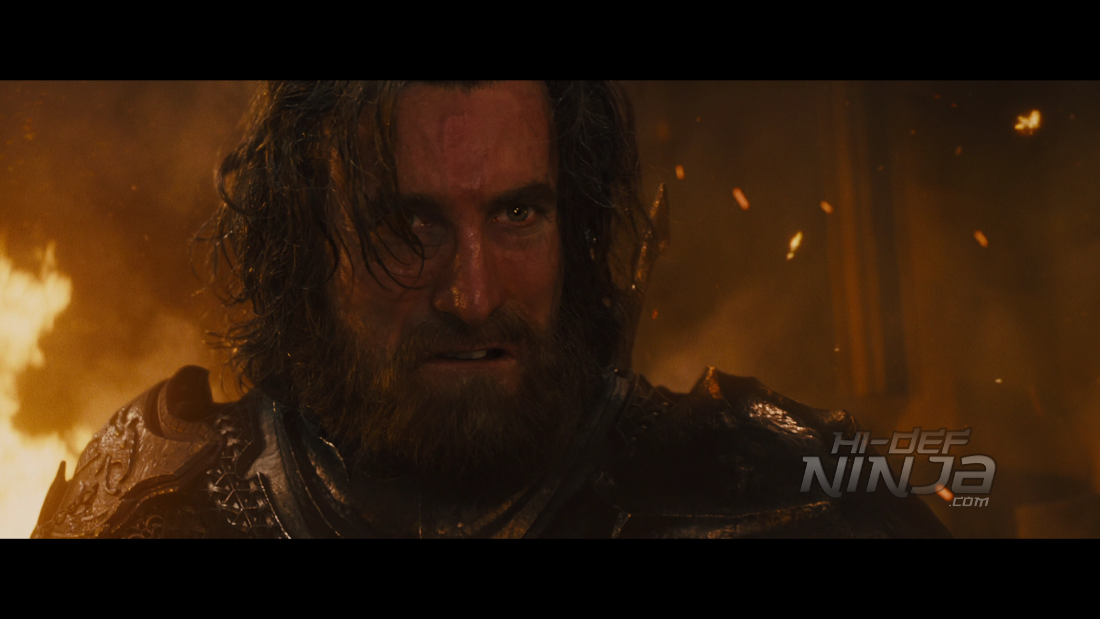 Disc Details
1 Blu-ray
1 DVD
Digital Copy
Edition Ratings
PG
Region Coding
Region Free
Video Resolution
1080p AVC MPEG-4
Aspect ratio: 2.40:1
Audio Mixes
English DTS-HD Master Audio 7.1
French Dolby Digital 5.1
Spanish Dolby Digital 5.1
Subtitles
English SDH
French
Spanish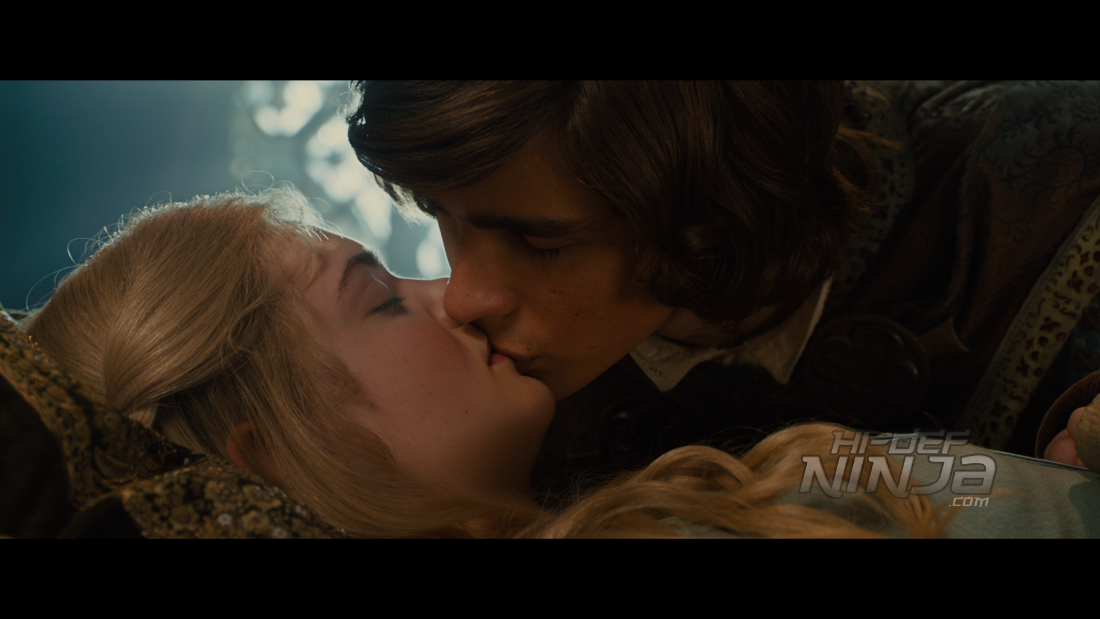 Disney has done it again. They've taken a well known story and turned it into a successful story with a little action, magic, innocence and, of course, love. Maleficent, as a character, has always been known as a villain, but this film tells a slightly different version of the story. The acting is excellent and the movie is as well. The Blu-ray has superb picture and sound that Disney is well known for authoring. It is perfection.
The only thing that I don't understand and what's missing from this release is a 3D disc. As of the time this was published, there is not an option of a release with a 3D version of the movie and I'm sure this film looks even more amazing in that format. Overall, this is a fun film for people of all ages and I highly recommend buying this one to add to any collection.