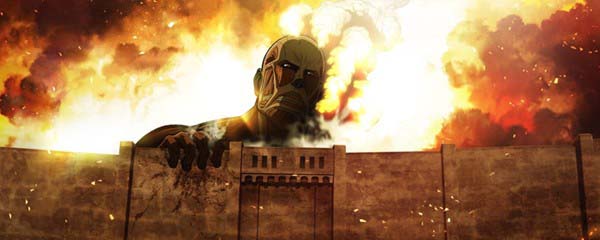 Kotaku has recently revealed a new set of character posters for the upcoming live-action ATTACK ON TITAN film directed by Shinji Higuchi. Based on the manga by Hajime Isayama, ATTACK ON TITAN has become a sales phenomenon in Japan, inspiring a hit anime series, a crossover comic with the characters of the Marvel Universe, and even a 49-foot-tall statue at Universal Studios Japan.
The upcoming feature film stars Miura Haruma and Mizuhara Kiko as the lead characters Eren and Mikasa, respectively. They'll be joined by new characters Fukushi, Hiana and Lil. The live-action adaptation will leave behind its medieval roots for a more modern setting, as mentioned by Kotaku. Not sure if that'll mean we'll see titans walking along skyscrapers, but in all honesty, I'll miss the setting of the manga and anime. There's already enough kaiju and mechs walking around modern metropolises today.
Below are all of the character posters that have been released by the production company (click on thumbnails to reveal full images). ATTACK ON TITAN arrives in Japan in 2015. No news yet regarding an English-dubbed, North American release.