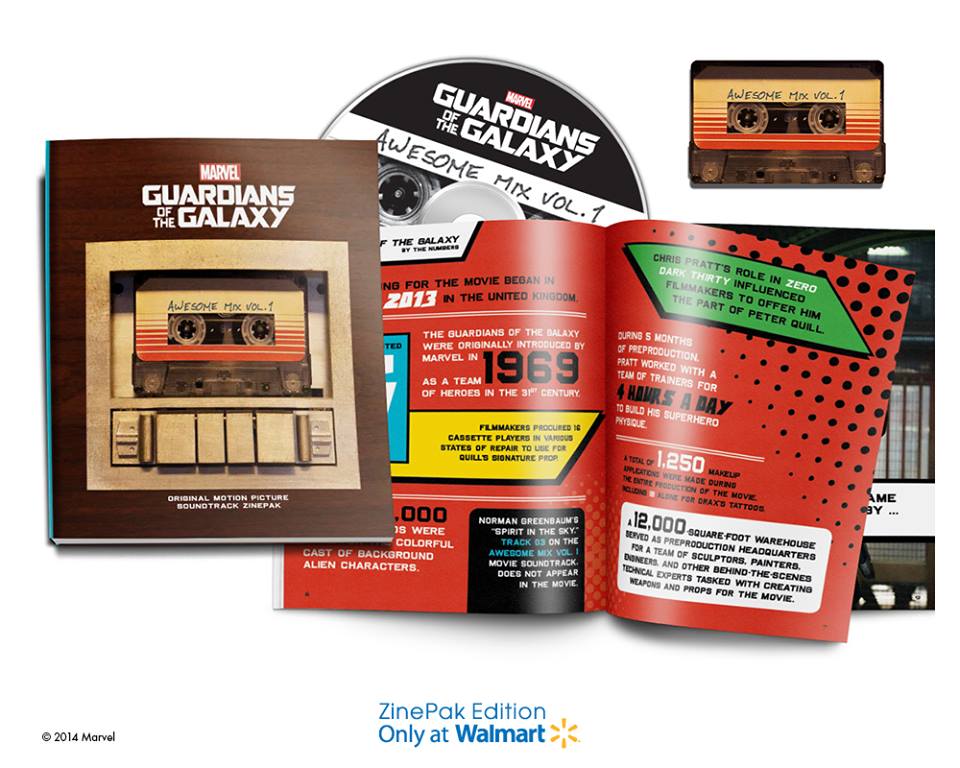 Walmart will be releasing a truly innovative product next month in celebration of the Blu-ray release of GUARDIANS OF THE GALAXY. For only $14.88, you'll be able to purchase the exclusive ZinePak edition of GUARDIANS OF THE GALAXY's 'Awesome Mix Vol. 1' soundtrack.
Walmart's product listing:
The Guardians Of The Galaxy Awesome Mix Vol. 1 ZinePak features the the Billboard 200 Chart Topping soundtrack with music from the motion picture. It also includes a 64-page magazine with cast and crew interviews, exclusive behind-the-scenes photos and trivia PLUS a mix tape laptop decal and much more. This limited-edition collectible is available only at Walmart and Walmart.com while supplies last.
For those outside of the United States, you can purchase this ZinePak through the HDN Group Buy as long as you've accumulated 30 non-spam posts throughout the forum beforehand.