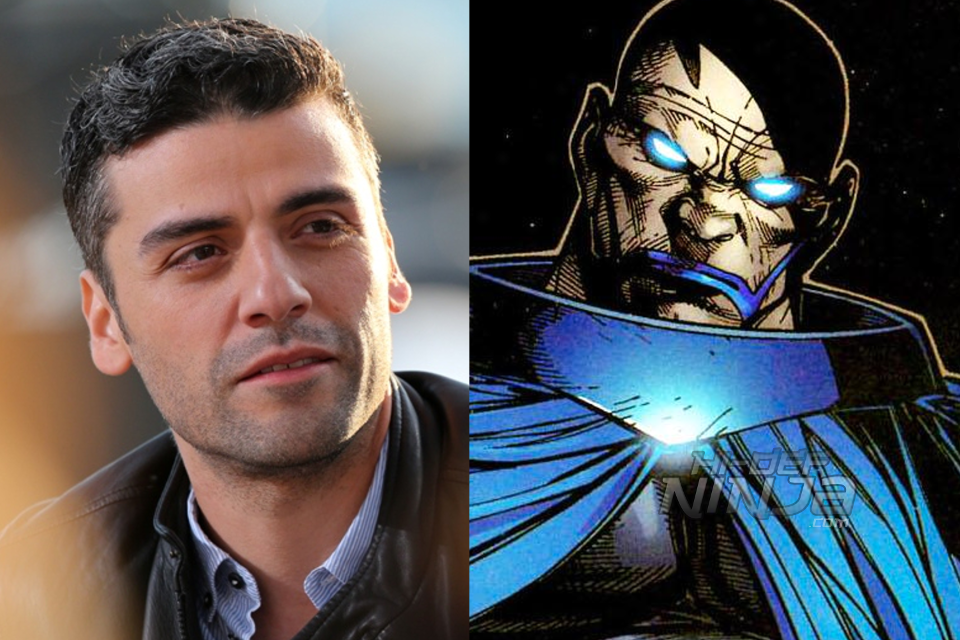 20th Century Fox's X-MEN: APOCALYPSE has cast Oscar Isaac as lead villain Apocalypse in their next installment of the franchise. The film will be directed by X-MEN veteran Bryan Singer and will have returning cast members such as Michael Fassbender, Jennifer Lawrence and James McAvoy.
Issac has the range to play a nice musician and he can easily pull off being a maniacal villain as he has done it before. He is best known for such films as INSIDE LLEWYN DAVIS, ROBIN HOOD and the upcoming STAR WARS – EPISODE VII: THE FORCE AWAKENS. This is a very exciting casting choice and I can't wait to see him in the role.
The character Apocalypse is well-known throughout the Marvel Universe and is one of the most powerful mutants to ever exist. He has fought against the X-Men many times, even taking members from the team to use as his minions. He is also said to be the oldest living mutant on record, so it will be interesting to see the team battling him.
X-MEN: APOCALYPSE hits theaters May 27, 2016.