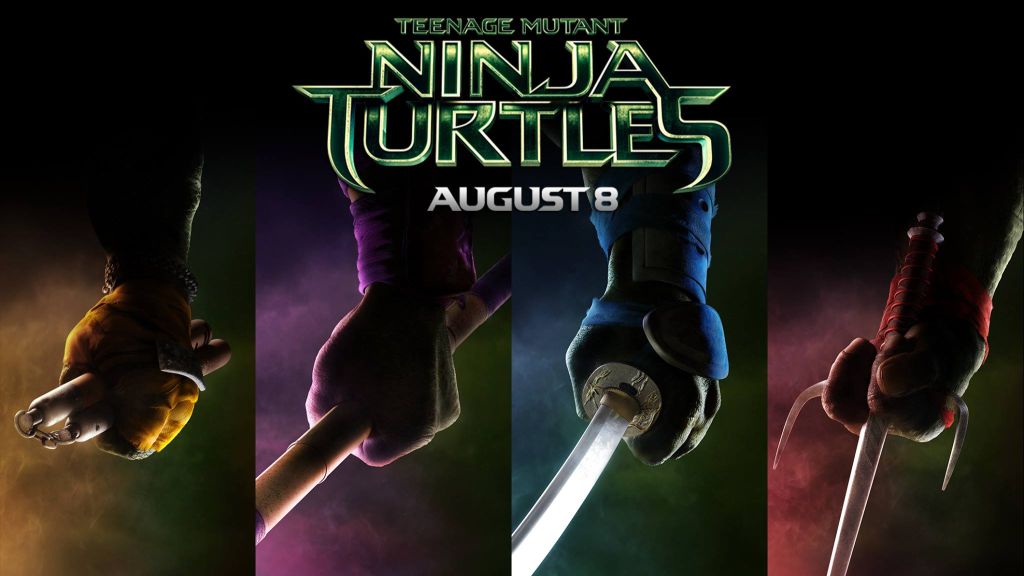 What kind of introduction do you give for TEENAGE MUTANT NINJA TURTLES? For people the same age as me (29… almost 30… urgh), there's a high possibility that you would have grown up with the original cartoon as well as the original live-action movies. For the younger generation out there, there was the CGI movie and new TV shows to also get your teeth into. 2014 brought the release of the next installment of the TEENAGE MUTANT NINJA TURTLES franchise.
When a kingpin threatens New York City, a group of mutated turtle warriors must emerge from the shadows to protect their home.


Everyone knows the story of the 'heroes in a half shell', so there really isn't much of a point going down that road. The story itself does delve a little more into the origins of the turtles and Splinter and ties in April O'Neil more with the plot rather than just being 'the reporter' that we are used to. As usual with my reviews, I don't want to go too much into the movie's plot as really the synopsis above describes it sufficiently.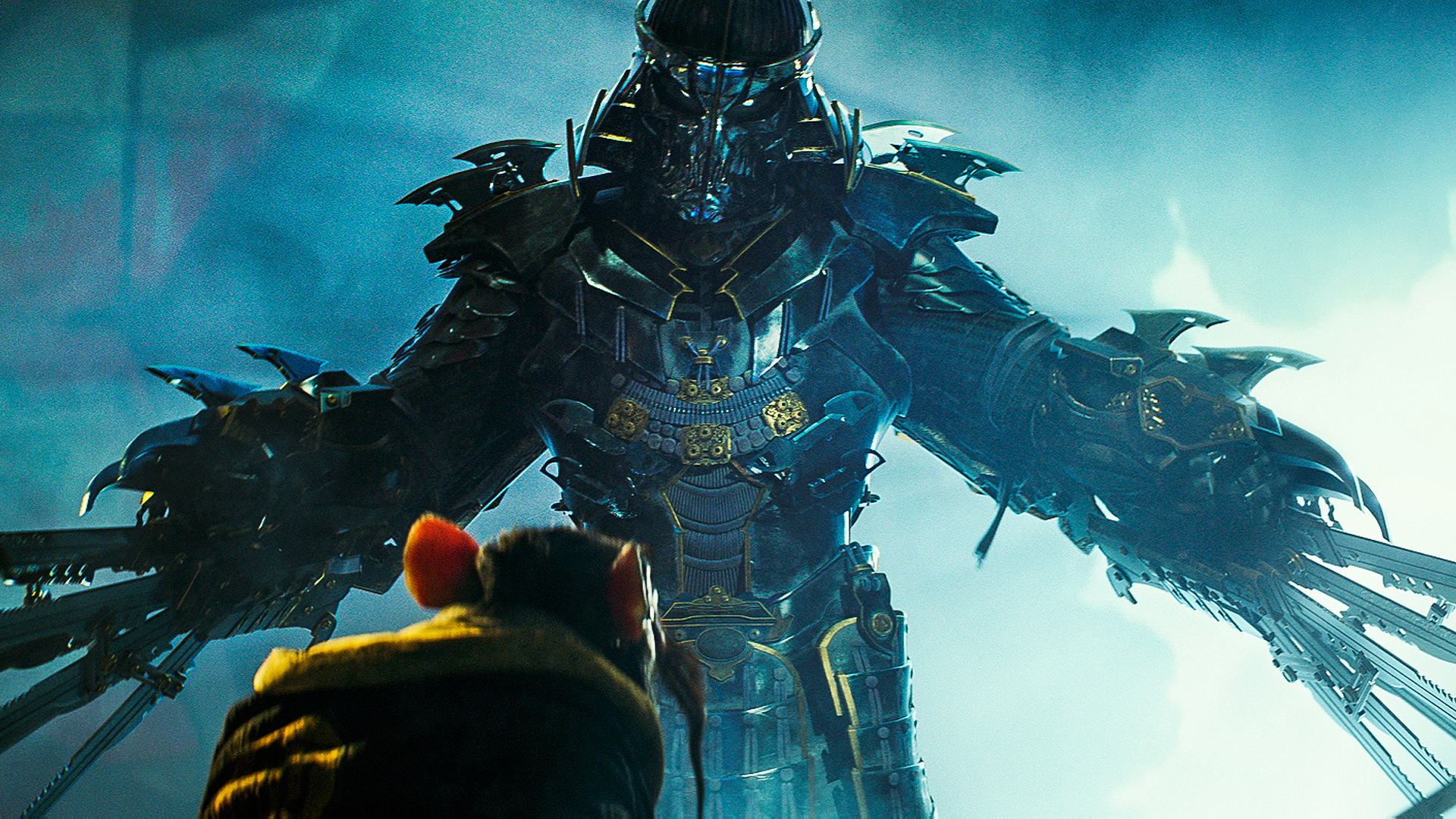 This new movie, directed by Jonathan Liebesman, is a reboot for the new generation and relies heavily on CGI to bring the Teenage Mutant Ninja Turtles to today's era. When the movie was first announced, it was revealed that Michael Bay would be serving as producer on the movie — which was met to a lot of groans and bad press. I will say this now to get it out of the way: I love the man personally. Is he a fantastic film maker who makes works of art? No, of course not. But for me, he makes exciting popcorn flicks that I can enjoy over and over again.
This also brought with it the casting of Megan Fox to take over the role of April O'Neil, which I will admit to rolling my eyes at. Admittedly, she is good eye candy, but that's pretty much it, in my opinion. However, upon watching the movie, I am happy to admit that she was actually pretty good in the role. The rest of the 'live action' cast is round up with Will Arnett as Vernon Fenwick, William Fitchner as Eric Sacks and an extended cameo from Whoopi Goldberg as Bernadette Thompson. Lending their voices to the real stars of the show are Johnny Knoxville as Leonardo, Alan Ritchson as Raphael, Noel Fisher as Michelangelo, Jeremy Howard as Donatello and Tony Shalhoub as Splinter.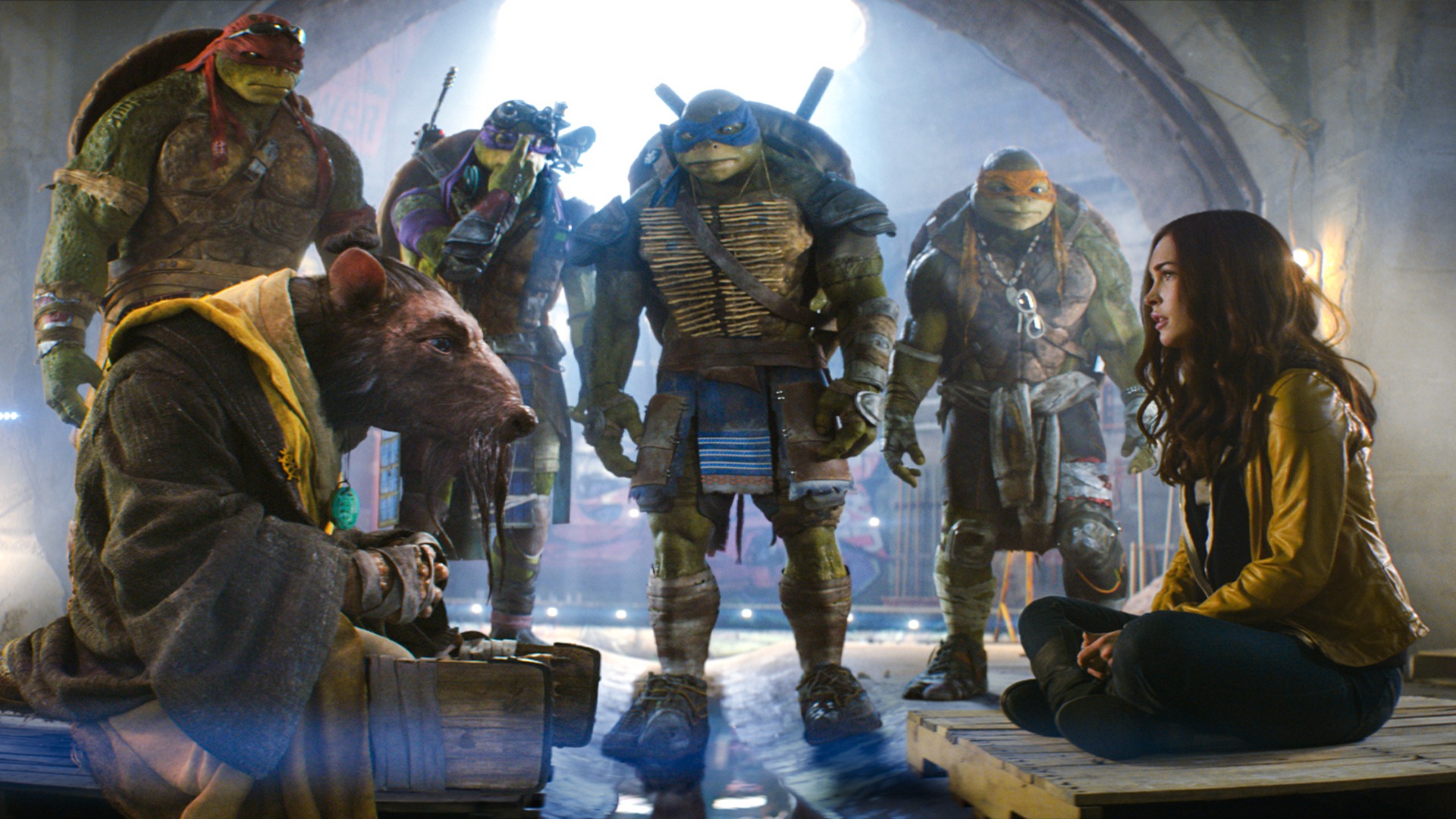 I remember when the first teaser trailer hit the web that gave us our first glimpse of Teenage Mutant Ninja Turtles and was surprised to see that they actually looked like turtles, if that makes sense. This was met with a lot of scepticism from postings I read on various online Web sites, but I kept an open mind and have to admit, when I sat down to watch the movie, for me it really worked. And I have to say that I thoroughly enjoyed the movie from start to finish. The CGI was top notch, blending in really well with the 'real life' environment in the movie. However, I will say that you can tell Michael Bay was involved as the end fight really reminded me of something from one of his TRANSFORMERS movies and in a way, it was not the final battle between the Turtles and Shredder that I was expecting. The voice work throughout the movie from the Turtles and Splinter is great, especially some of the banter between the guys, with some very funny moments throughout. Don't get me wrong, the movie is not going to win any Oscars and it's not an amazing, well-made movie. It's not one of those movies where you're going to sit there afterwards and discuss over a glass of cognac the deeper meanings that it was trying to convey (if any!). However, if you want a good hundred minutes or so to switch your brain off and just enjoy a good fun movie, you won't go wrong with TEENAGE MUTANT NINJA TURTLES.
I will admit to being secretly excited to go and watch this at the movies, especially seeing as we got it so late here in the UK compared to the USA. I see a lot of positive things being said about the movie and it's also fared well at the Box Office, so I'm hoping we see a sequel come to fruition. Needless to say for me, it did not disappoint one bit and in many ways, it really did remind me of the original cartoon that I grew up with and loved throughout my childhood. It goes without saying that this will be an instant Blu-ray purchase for me when it is released.
httpvh://www.youtube.com/watch?v=OdgNSJiWJTo