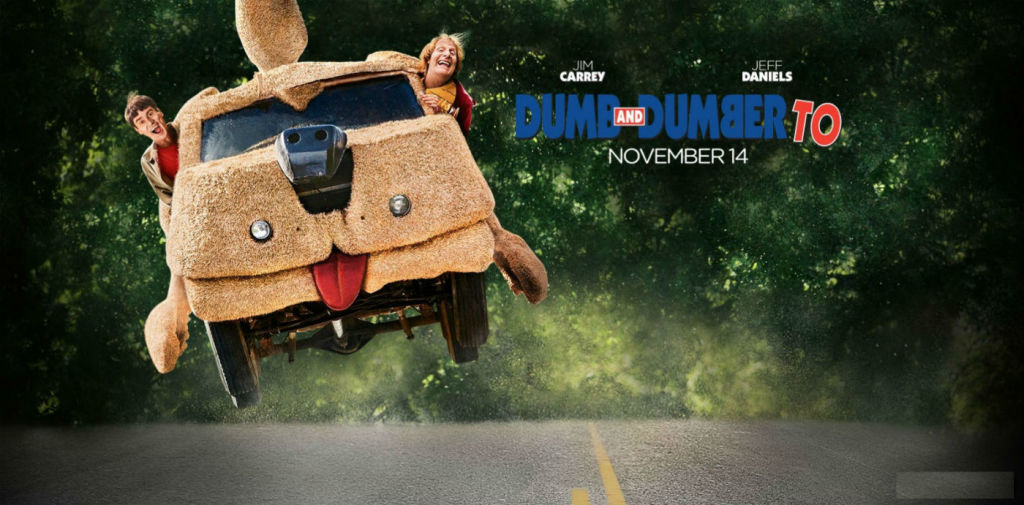 I was slightly too young to see DUMB AND DUMBER at the cinema when it was originally released back in 1994, but I always remember getting it on VHS a couple of years later. It has remained one of my favourite comedies of all time. The pairing of Jim Carrey and Jeff Daniels was pure genius and the movie really worked; one of those comedies that still holds up today.
As the years passed, lovers of the original always wondered if we would ever see a true sequel to DUMB AND DUMBER. The release of a (very, very poor) prequel movie DUMB AND DUMBERER: WHEN HARRY MET LLOYD came and went, as well as an animated series. There were rumblings from Jim Carrey, Jeff Daniels and even the Farrelly brothers that they would make a sequel, but nothing ever seemed to come to fruition — and then it happened! I remember seeing the behind-the-scenes picture of "Harry" and "Lloyd"… they looked exactly the same as they did some twenty years ago! It was finally happening! The title was released, DUMB AND DUMBER TO, set pics were posted, posters were released and then the trailer hit. It was one of those trailers that I hoped wouldn't show too much and would keep us wanting more while ready for the release of the movie, and I must admit that upon viewing said trailer, I was impartial. It looked funny, but were they trying too hard? Did the trailer show all the funny bits? (One trait that a lot of comedies now seem to do!)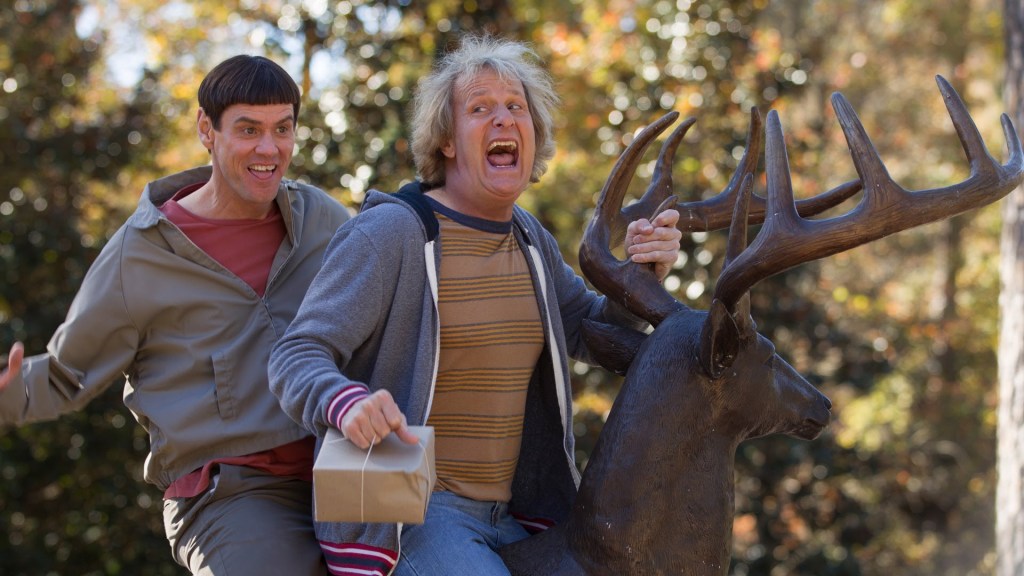 December 19th, 2014 — my 30th birthday — and I'm sitting in my local cinema ready to watch the sequel that a lot of people have been waiting for: DUMB AND DUMBER TO!
20 years since their first adventure, Lloyd and Harry go on a road trip to find Harry's newly discovered daughter, who was given up for adoption.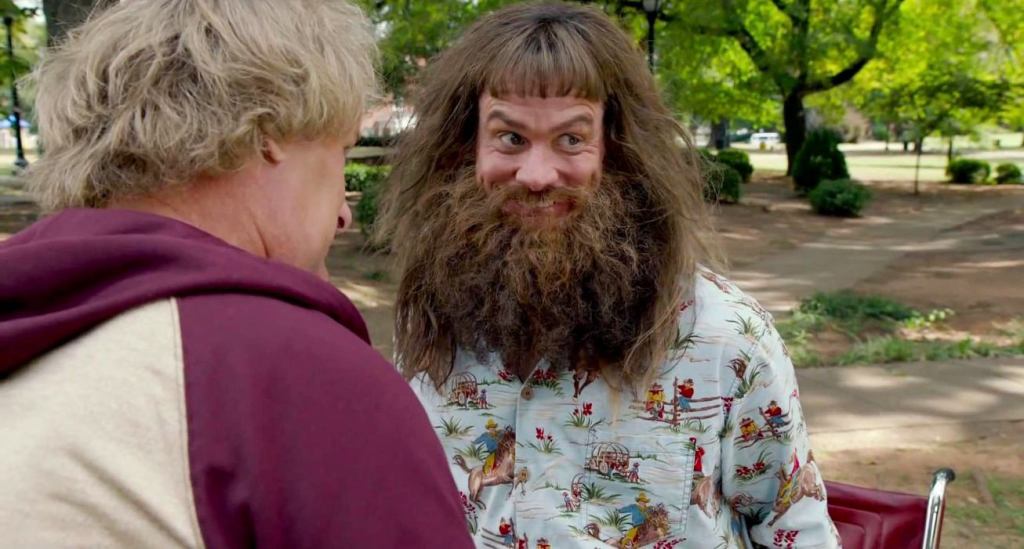 The movie seemed to fly by; the credits rolled and it was over. What did I think of the movie? As the film started and got underway, I sat there thinking were they trying too hard… were they repeating jokes and gags that they did twenty years ago? Well, yes and no. As the movie got into its stride, you could tell both Jim and Jeff were having an absolute blast making the movie, albeit taking a little longer than I hoped it would to get there. There were some true laugh-out-loud moments and it goes without saying that it was great to see the bumbling duo back on the big screen. Yes, there are some gags that are repeated, but they just work. I don't think it had the same charm that the first movie did, but it doesn't mean that DUMB AND DUMBER TO wasn't enjoyable; I had a blast watching it. It would be a great double bill to watch both DUMB AND DUMBER and DUMB AND DUMBER TO back-to-back.
This will be an instant purchase on Blu-ray for me and I'm already looking forward to watching it again. If you're a fan of the first movie, you'll enjoy this! RECOMMENDED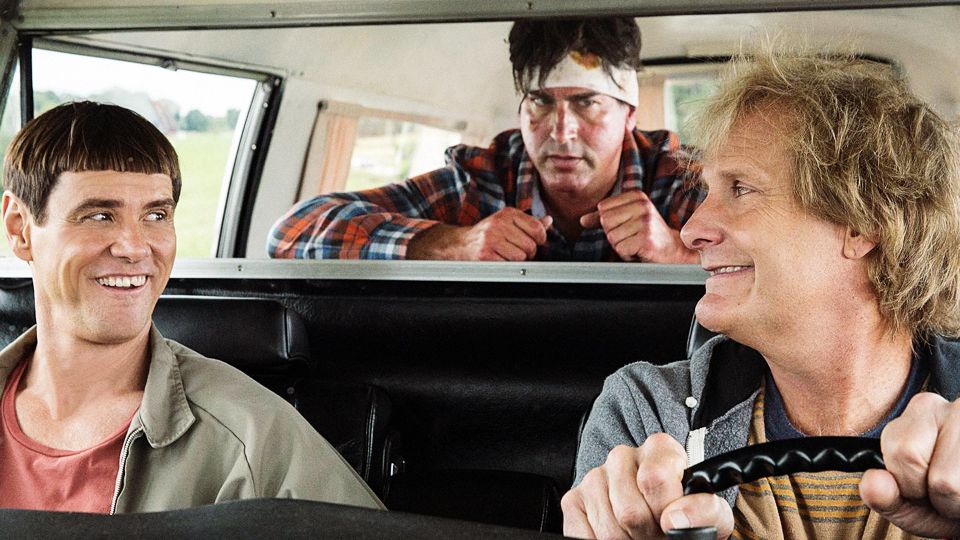 ---

httpvh://www.youtube.com/watch?v=lGXHVlEklgQ