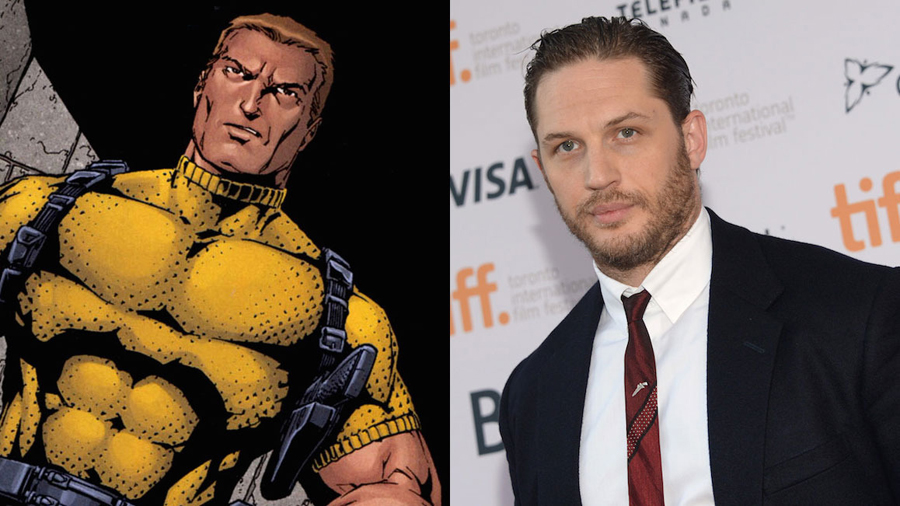 SUICIDE SQUAD
Looks like the role of SUICIDE SQUAD leader Rick Flagg is up for grabs. Tom Hardy was set to star as Flagg, alongside Will Smith (Deadshot), Margot Robbie (Harley Quinn), Jared Leto (The Joker), Jai Courtney (Boomerang) and Cara Delevingne (Enchantress), but today it was announced that THE DARK KNIGHT RISES actor dropped out of Warner Bros' much buzzed about DC villains film. Hardy reportedly exited the film due to scheduling conflicts with press rounds he had to do for the upcoming MAD MAX: FURY ROAD (due in May of this year) and shooting Alejandro González Iñárritu's THE REVENANT. Naturally, speculation has begun on who will replace the LOCKE actor, and rumors mention Jake Gyllenhaal as having been approached by Warner Bros to take on the role. With Gyllenhaal's recent success with PRISONERS, ENEMY and his Golden Globe-nominated performance in NIGHTCRAWLER, it's understandable why Warner would want an equally prolific actor to replace Hardy. No confirmation yet on whether Gyllenhaal will accept. SUICIDE SQUAD will be directed by FURY filmmaker David Ayer.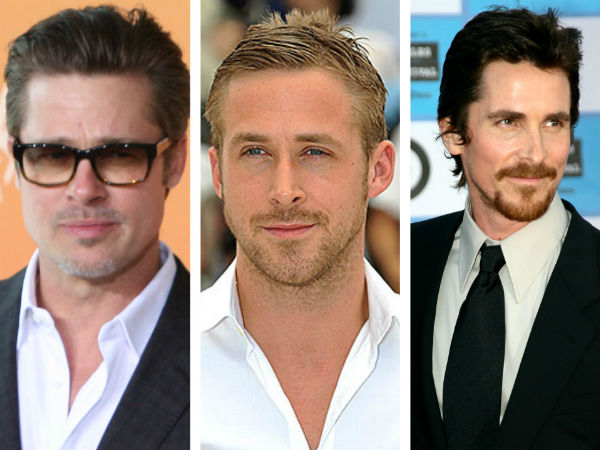 THE BIG SHORT
This week it was also announced that financial drama THE BIG SHORT, an adaptation of the Michael Lewis book of the same name about the 2000 housing and credit bubble, will star Hollywood heavyweights Brad Pitt, Christian Bale, Ryan Gosling and Steve Carell. The film will be written and directed by ANCHORMAN's Adam McKay and produced by Pitt's production company Plan B. It will be interesting to see McKay fare with what looks to be a high stakes, tension-filled drama, considering his background in directing comedies.
THE FOUNDER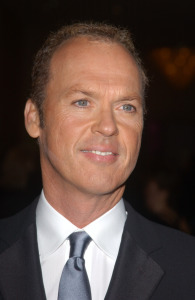 Meanwhile, Michael Keaton is having a very good year. The BATMAN actor, who just won a Golden Globe and Critics Choice award for his stint on BIRDMAN, is rumored to be starring in THE FOUNDER, a film about Ray Kroc, the man who turned McDonald's into a billion-dollar industry. To be directed by John Lee Hancock of THE BLIND SIDE fame, THE FOUNDER is described as a dark film that is equal parts THE SOCIAL NETWORK and THERE WILL BE BLOOD. This definitely makes the project sound intriguing, and with the addition of Keaton and the popularity of biopics last year, it seems like THE FOUNDER is set for success.
Keaton is also rumored to star in Jordan Vogt-Roberts' KONG: SKULL ISLAND, alongside Tom Hiddleston and J.K. Simmons. According to Simmons, SKULL ISLAND will be set in early 1970s Detroit. The film, which is based on the initial script from GODZILLA scribe Max Borenstein, is due in March 2017.