In DELIVER US FROM EVIL, Eric Bana stars as NYPD officer Ralph Sarchie, a hardboiled cop who joins forces with an unconventional priest (Édgar Ramírez; CARLOS) when a wave of demonic possessions terrorizes the city. Inspired by the 2001 book 'Beware the Night' which detailed Sarchie's bone-chilling real-life cases, the new movie is directed by thrill-master Scott Derrickson and is produced by acclaimed Hollywood filmmaker, Jerry Bruckheimer.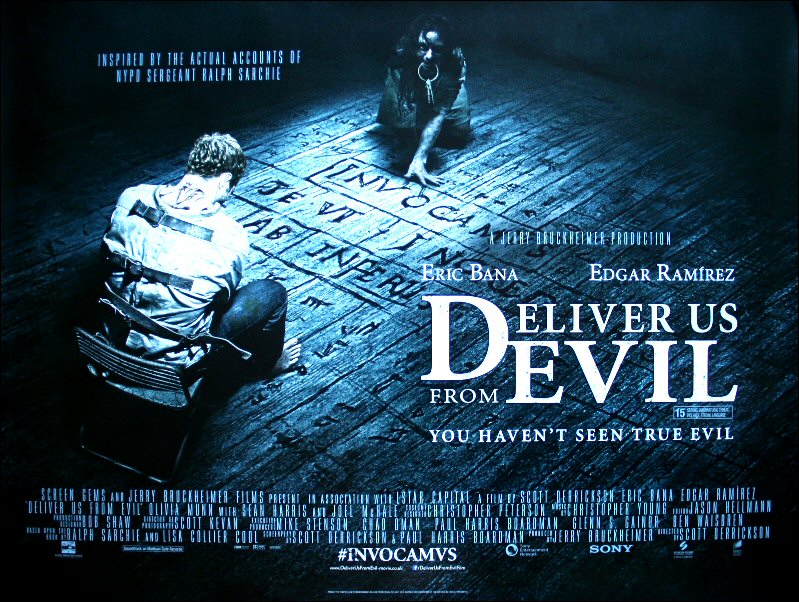 Born and raised in Detroit, Jerry Bruckheimer is one of the most successful film and television producers in the industry's history. Following his 1980 breakout with AMERICAN GIGOLO, Bruckheimer (subsequently teamed with the late Don Simpson) went on to create such hits as FLASHDANCE, BEVERLEY HILLS COP, TOP GUN and DAYS OF THUNDER. His more recent hits for the big screen include the NATIONAL TREASURE and PIRATES OF THE CARIBBEAN film series; for television, the CSI franchise, COLD CASE, WITHOUT A TRACE and THE AMAZING RACE.
During an exclusive interview at the Four Seasons Hotel in Beverly Hills, Jerry Bruckheimer sat down to discuss his latest film, DELIVER US FROM EVIL.
What initially attracted you to DELIVER US FROM EVIL?

It was the subject matter and the main character – I thought they were both intriguing. Also that it was a true story. You know, that excites me. I love giving audiences inside looks into worlds we're not a part of. That's what excited me about this, that Ralph Sarchie actually lived these experiences.
The film is based on the book that he wrote about his experiences?

Yes… Ten years ago I bought his book which he co-wrote with Lisa Collier Cool. We got the galleys, purchased it, and set it up at Touchstone. Touchstone, of course, is no longer around; Disney folded it and decided to not make R-rated movies. Director, Scott Derrickson was the original writer on this project and had directed THE EXORCISM OF EMILY ROSE. Screen Gems wanted to do his next movie and when they asked him what he wanted to do next, he said, "I want to do DELIVER US FROM EVIL." So we got the movie out of Touchstone and gave it to Clint Culpepper at Screen Gems (a subsidiary of Sony Pictures). That was about two or three years ago.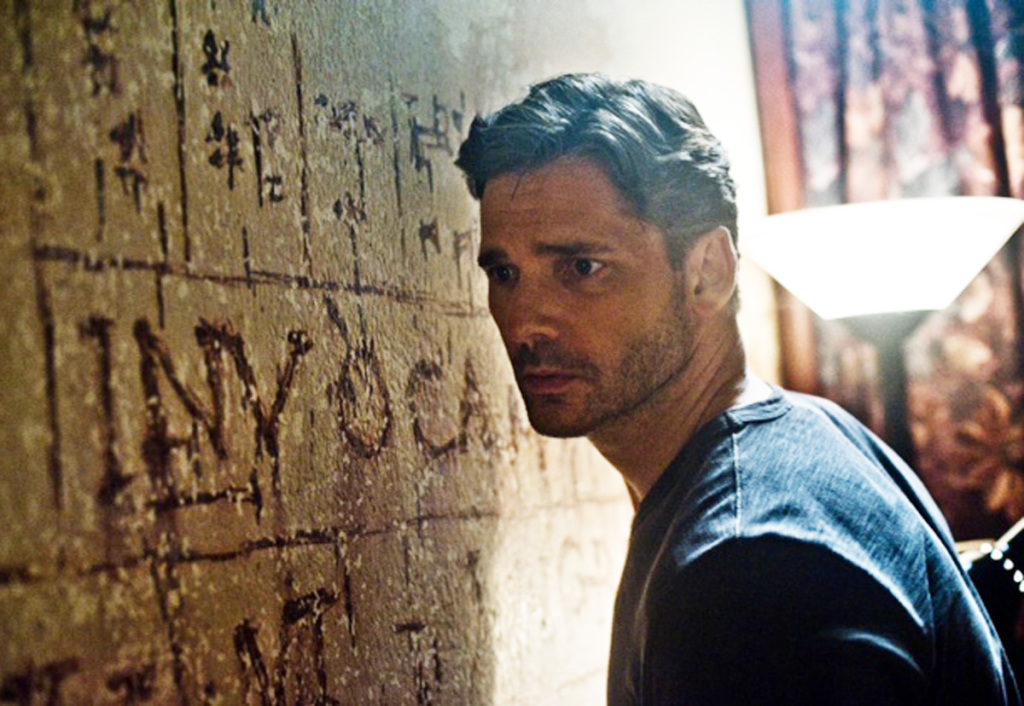 That sounds like a long time to reach the screen.

Not for us. These things take a long time. They just do. Movies are hard to get made.
You said it was based on Ralph Sarchie's book, 'Beware the Night'. 

That's right. It's about his experiences and all the things that he encountered as a police officer in the Bronx. And when we went and scouted locations for the movie, anytime you went into a police station and you were with Ralph it was like you walked in with a god. They all look up to him. He's retired now. But he's still a big deal for them… Our film is an amalgamation of some of his stories. There are a lot of them in the book. We took a number of them and put them in the movie – the things and individuals that he encountered and how he worked with various priests to alleviate the problem. For the movie, for example, we condensed the various priests into one priest ('Mendoza', played by Édgar Ramírez).
Tell us about your director, Scott Derrickson. Were you a fan of his previous work?

I was a big fan of THE EXORCISM OF EMILY ROSE, the movie he directed for Screen Gems. That was why we got him involved. It was a well told story, beautifully made, cinematic, great casting. That's what we look at for directors – good storytellers with a visual sense.
What were you looking for when it came time to cast the film?

Generally, you're looking for somebody as close to what the writers wrote about or who the real individual is. Eric Bana is somebody who Clint Culpepper of Screen Gems had recommended. I had already done BLACK HAWK DOWN (2001) with Eric, so I already knew what a brilliant actor he is. We had tried to work together again through the years, but nothing had quite come together, so I was thrilled that Eric was excited about the role of Ralph Sarchie. The cast was then put together around him. I thought that Édgar Ramírez was extraordinary in CARLOS, and knew that he would be a great counterpart to Eric as Father Mendoza. We had seen Olivia Munn, who plays Eric's wife, Jen, on television in THE NEWSROOM. We thought she had a great sense of humor, fun and beautiful, and again, a really fine actor. And we were excited to give Joel McHale a chance to literally flex his muscles on screen and show a range that goes far beyond what we've been accustomed to seeing on THE SOUP and COMMUNITY.
Did any of the cast meet with their real life counterparts?

Eric did; he spent some time with Ralph Sarchie. You know, he did his research. He also figured out how to shoot the guns and act like a real police officer. He looked into interrogations to find out what they actually ask and how they actually ask it. I mean he really got into it.
What was the shoot like?

We started filming in June 2013 in New York. As it turned out that was the wettest month in the city's recorded history. It rained almost every single day, and so we filmed every single day it rained. It was fascinating to watch how our crew and actors adapted to all this wonderful weather (laughs)… But I think that it ultimately played to our advantage in that it added to the atmosphere of the movie itself.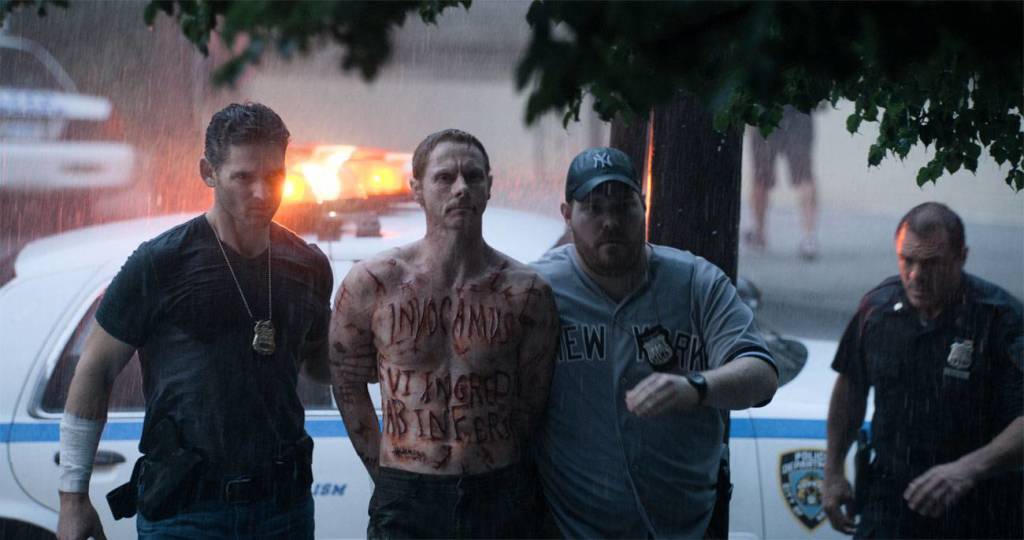 Are you typically drawn to this type of material? It seems to me it's somewhat out of your wheelhouse?

It is. But fortunately we had Scott Derrickson who understands this genre, watches every horror picture ever made, knows everybody who's made them. This is what he does. This is his lifelong craft at work…
How did you get your start in the business?

I started working in the mailroom after college for an advertising agency in Detroit.
What would you say was your first big break?

I think AMERICAN GIGOLO (1980) was the one that kind of propelled me into where I am today, producing that movie.
You've had one of the most successful careers of any producer working today in both television and film. Do you have a preference?

Not really. I love both. Film is something that we started with at my company and are pretty good at it. Television is still kind of new for us – even though CSI is going into its 15th (laughs). We've certainly been doing it for a while, but it's still a new medium for me. I constantly learn new things.
And as an audience member?

I like going to the cinema. I certainly watch television, but the cinema is what I love.
What were the films that inspired you when you were young?

David Lean – BRIDGE ON THE RIVER KWAI, LAWRENCE OF ARABIA, DOCTOR ZHIVAGO – those are the movies that captured my imagination. THE GREAT ESCAPE, with Steve McQueen, was another movie I loved.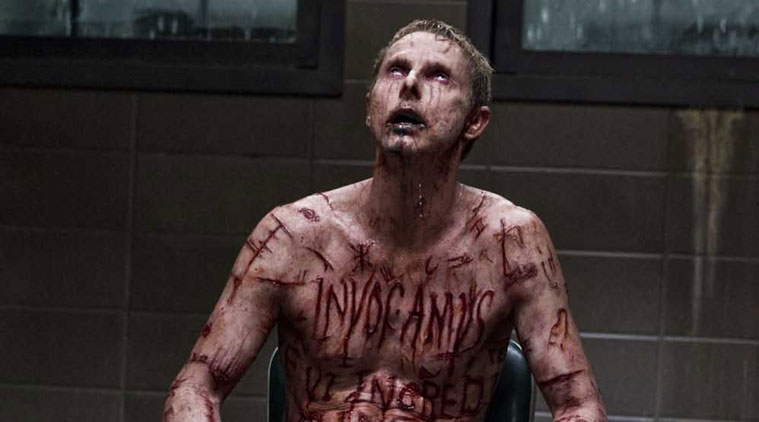 All big visual spectacles.

Exactly, that's what I like.
What are the films that you watch now? Are they different than the ones you make?

I see a lot – everything from PHILOMENA to CAPTAIN AMERICA. I just pay my money and go. Two weeks ago I went to see CAPTAIN AMERICA. Paid my money at the box office, went in, had some popcorn and enjoyed it… That's how I like watching movies. When you watch them with a real audience, you can feel what they're feeling about the movie as it goes on. The screening room is the easier option, but movies are a communal thing. You know, with a movie like THE HANGOVER you want to see it with an audience. People laugh, they applaud, they talk back to the screen – that's part of the excitement of going to the movies. It's fun. It also gives you a better connection with audiences in general. You see what truly excites them.
To what do you attribute your own success?

Hard work, that's it. And working with talented people. It's all about finding talented people and working hard.
Let's go back to DELIVER US FROM EVIL. The film was shot on location in the Bronx. Why did you decide to shoot the film in New York as opposed to, say, Vancouver or Toronto, locations which are typically less expensive and commonly used in films for New York?

We got a good tax break in New York and we wanted to keep it real. We actually saved a lot of money by going to New York. We also had a short schedule – 40 days – so it was also pretty quick.
What was the biggest challenge in making the film?

It's always the same – getting a good script. That's the hardest thing to do. Once you get a good script, you're in good shape.
We talked about watching films with audiences. Have you had any screenings with audiences yet for DELIVER US FROM EVIL? What's the reaction been like?

I've watched it with an audience and it's fantastic. We scare them and they love it. They laugh, they applaud… It's a blast. I can't predict what will happen on opening day. I never know. I always hope for the best and expect the worst (laughs). But I do think it's a very entertaining movie.