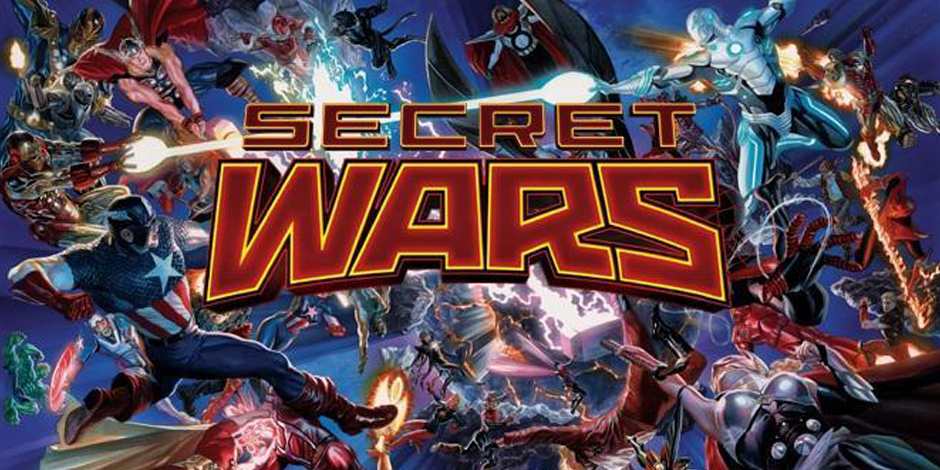 Earlier today during the "Secret Wars Kick-Off" press event, Marvel Comics Editor-in-chief Axel Alonso and Senior Vice President of Publishing/Executive Editor Tom Brevoort announced that both the Marvel Universe and the Ultimate Universe would be coming to an end during the upcoming SECRET WARS mini-series and that both universes will be "smashed together" into one new one in the form of 'Battleworld'.
SECRET WARS is the new Marvel event written by Jonathan Hickman (with art by THOR: GOD OF THUNDER artist Esad Ribic) that will be the culmination of his previous work on AVENGERS and NEW AVENGERS that began back in 2012. Once the event begins, both universes as we know them will no longer exist.
"Once we hit SECRET WARS #1, there is no Marvel Universe, Ultimate Universe, or any other. It's all Battleworld," Brevoort said.
"The Marvel universe will be Battleworld, and every single piece of those worlds will be building blocks for the universe," Alonso noted, later stating, "We're launching a wealth of new series, both ongoing and minis, during SECRET WARS."
While the Ultimate Universe has slowly been shutting its doors over the past couple years, its core book, MILES MORALES: ULTIMATE SPIDER-MAN, has been a consistent fan-favorite, top-selling comic for Marvel ever since the line launched back in 2000. Lots have speculated that Marvel has wanted to cut the line completely for quite some time, but they haven't been able to let go of ULTIMATE SPIDER-MAN. With this event acting as a merger for the universes, Miles Morales and any other Ultimate character will finally be able to move over into one universe with the rest of Marvel's characters.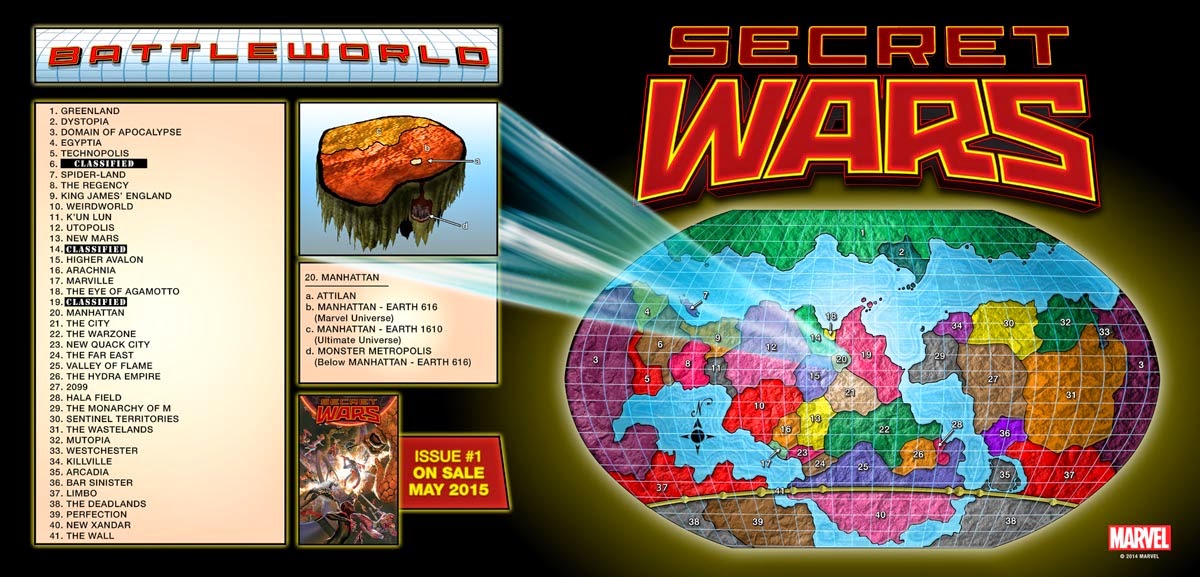 The Ultimate Universe is relatively fresh at only 15 years old, but the regular Marvel Universe has been around since Stan Lee and Jack Kirby's FANTASTIC FOUR in 1961. For some, that'll be an awfully big pill to swallow. So how did Lee react to the news?
While speaking to Jim McLaughlin of Newsarama, Lee said the following:
It's probably good. Anything they do that's unexpected and different usually captures the attention of the fans. People will want to follow it to see what happens and where it will lead. Marvel cannot keep doing the same stories over and over again. You always have to come up with new angles and new approaches to things. I think it's probably a good idea. It sounds intriguing to me. Of course I have an emotional attachment to the original Marvel Universe, because I was so involved in it. But that doesn't mean I expect it to be that way forever. It might be better under this new approach. I'm eager to see what might happen.
DC's New 52 initiative definitely worked for them, so it was only a matter of time before Marvel followed suit (though Alonso is staying mum on whether this is a full reboot or not). It'll certainly be an interesting summer for the Marvel fans out there. As someone who grew up on Marvel, I'm intrigued. I just hope that this doesn't mean the end for their merry band of mutants (Marvel's really pushing 'Inhumans' right now since Fox owns the film rights to the X-Men).
Be sure to pick up a free copy of SECRET WARS #0 during this year's Free Comic Book Day (Saturday, May 2nd) in order to catch up and prepare yourself for the end of the Marvel Universe. SECRET WARS #1 and (an oversized) #2 will soon follow after that in May.