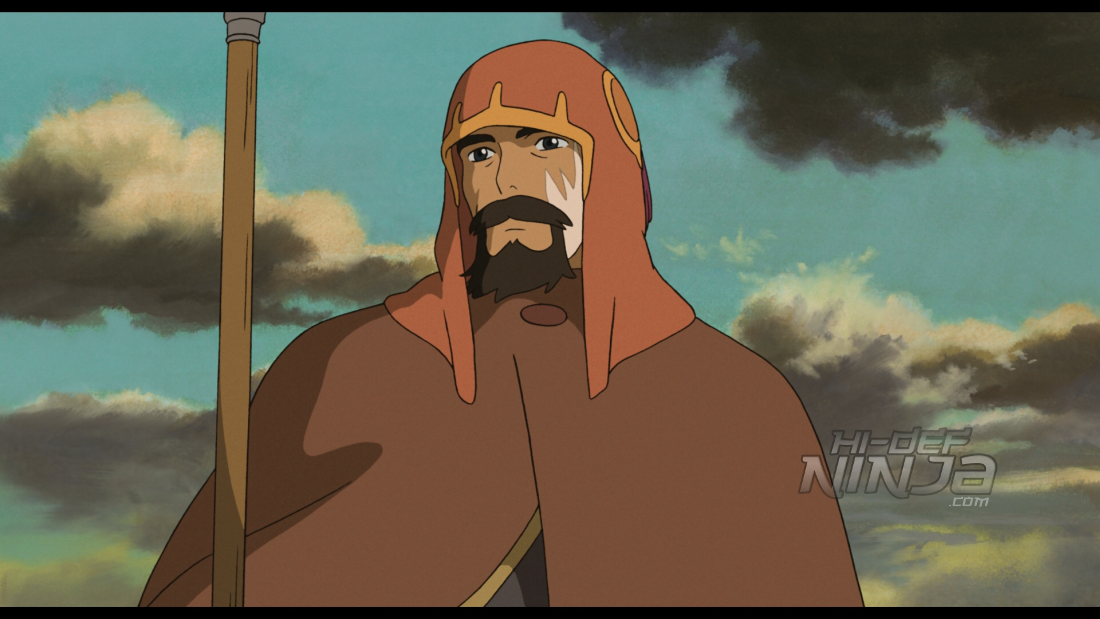 In a far off desert, the archmage Sparrowhawk sees a young boy being chased by wolves. The boy is named Arren and he is the prince of Enland. Before the first wolf can get a hold of him, the prince defends himself without touching the wolf, pushing it away with an unseeable force.
The two become travel companions and make their way to the coastal town of Hort. Arren is a bit naïve when it comes to anything outside of his home, and the city is full of predators. That evening when Arren is sleeping near the water, he is grabbed by a filthy man named Hare who is the slave trader for the dark wizard, Lord Cob. When word of this reaches Sparrowhawk, he quickly goes to rescue Arren and takes him to a local friend's farm. He needs to keep him safe, but also teach Arren of the world before continuing their journey.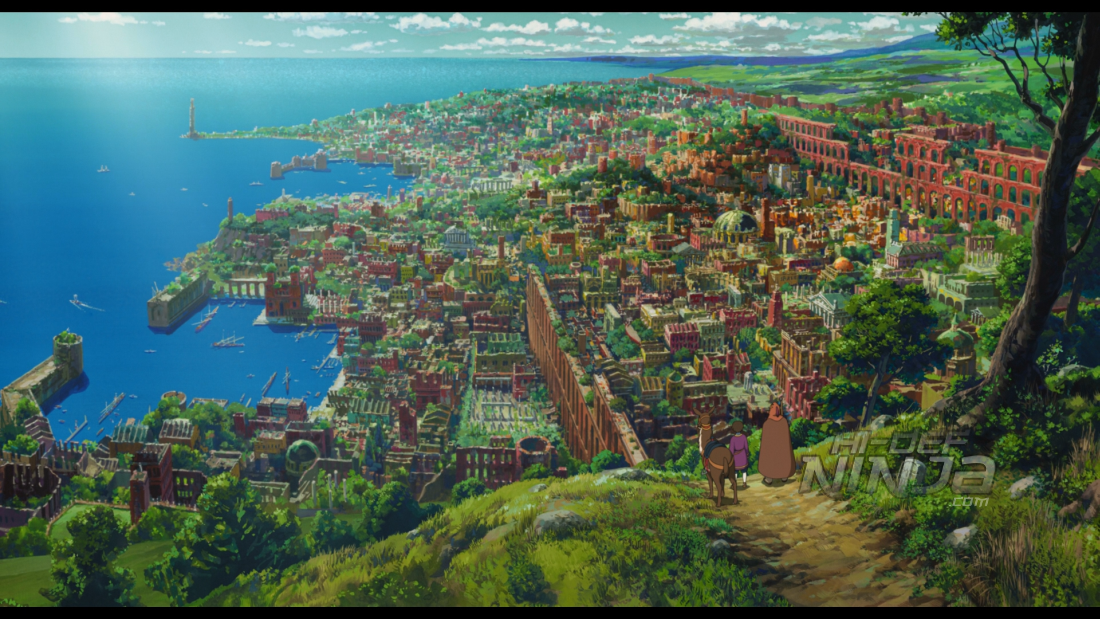 TALES FROM EARTHSEA is a film directed by Gor? Miyazaki of Studio Ghibli. It released theatrically in Japan in 2006, but it didn't release in the USA until 2010. It's the second movie from the studio to receive the MPAA rating of PG-13 with cause. There are some parts here that are a little more violent than others in the Ghibli line-up, so make sure you're comfortable with showing your children the violence.
The voice acting is a mix of seasoned actors and newcomers, but they all do a tremendous job. I found myself feeling for a few of the characters, especially Arren. He seemed so lost; not because he is young, but because he never had the approval of his father. Also, the young Therru was socially awkward and was very picky as to who she would talk to. When she was younger, she was badly burnt on her face and orphaned. Tenar is her parent/guardian because she had the heart to take care of her when she was abandoned. As it turns out, they are four people that need each other to make it in the world.
Cast
Timothy Dalton as Ged/Sparrowhawk
Matt Levin as Prince Arren/Lebannen
Blaire Restaneo as Therru/Tehanu
Mariska Hargitay as Tenar
Brian George as the King of Enlad
Susanne Blakeslee as Queen of Enlad
Willem Dafoe as Cob
Cheech Marinas Hare
Kat Cressida as a Cloak Vendor
Jess Harnell as Hazia Dealer
Disney and Studio Ghibli never disappoint when it comes to their animation releases on Blu-ray. The film has been remastered and transferred in a 1080p AVC encode. All of the lines are so clean and the art is highly detailed. The coloring is bold and bright. What Ghibli tends to do is color their films so that they look like beautiful, moving art. The animation is smooth like always and Ghibli is known for taking their animation to the next level.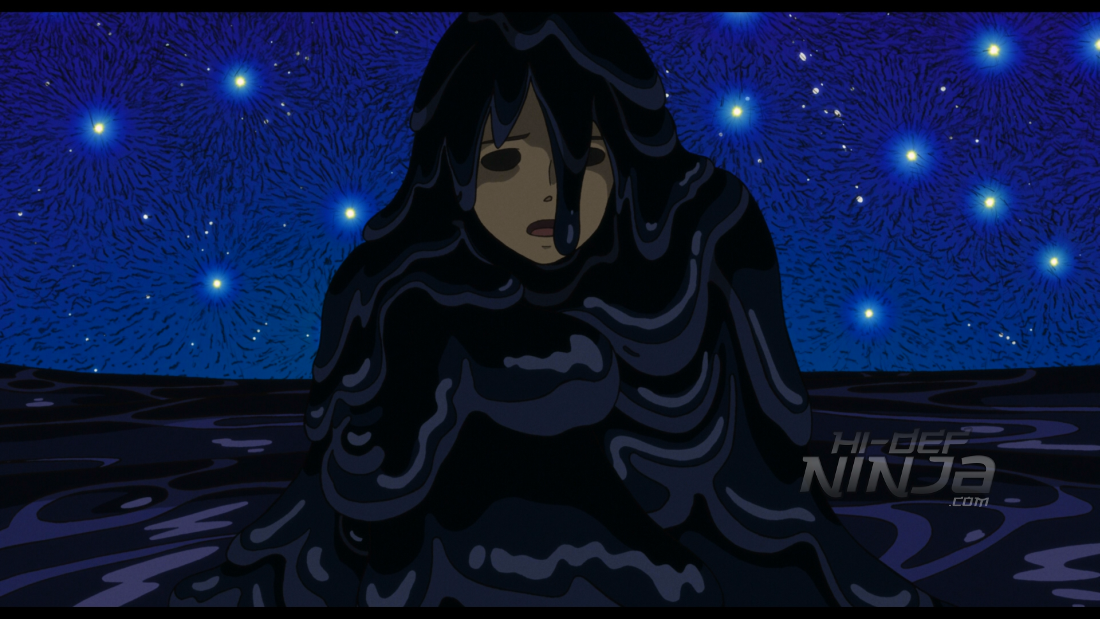 The remastered audio track is a DTS-HD MA 5.1 mix that sounds superb. The effects are easily heard and realistically reproduced. They are intertwined with the score and one never overpowers the other. For example, there's a scene where a dungeon door is slammed and I thought the sound was overdriven, blowing out my speaker. Thankfully, my speaker is fine. As it turns out, the slam was accompanied with small pebbles crumbling as the door hit stone floor. It was a small but thoughtful little touch that just shows the care put in to the release.
The extras on the disc are on the lighter side, but I think it's because Studio Ghibli is based in Japan. So half of the extras are in Japanese and I, unfortunately, don't speak the language.
Bonus Features:
– Original Japanese Storyboards
– Original Japanese TV Spots and Trailers
– The birth story of the film soundtrack
– Behind the Studio: Origins of Earthsea
Disc Details
Two-disc set w/1 BD & 1 DVD
Running Time
115 mins
Edition Ratings
PG-13
Region Coding
Region free
Video Resolution
1080p AVC MPEG-4
Aspect ratio: 1.85:1
Audio Mixes
English DTS-HD Master Audio 5.1
French Dolby Digital 5.1
Japanese DTS-HD Master Audio 6.1
Subtitles
English
English SDH
French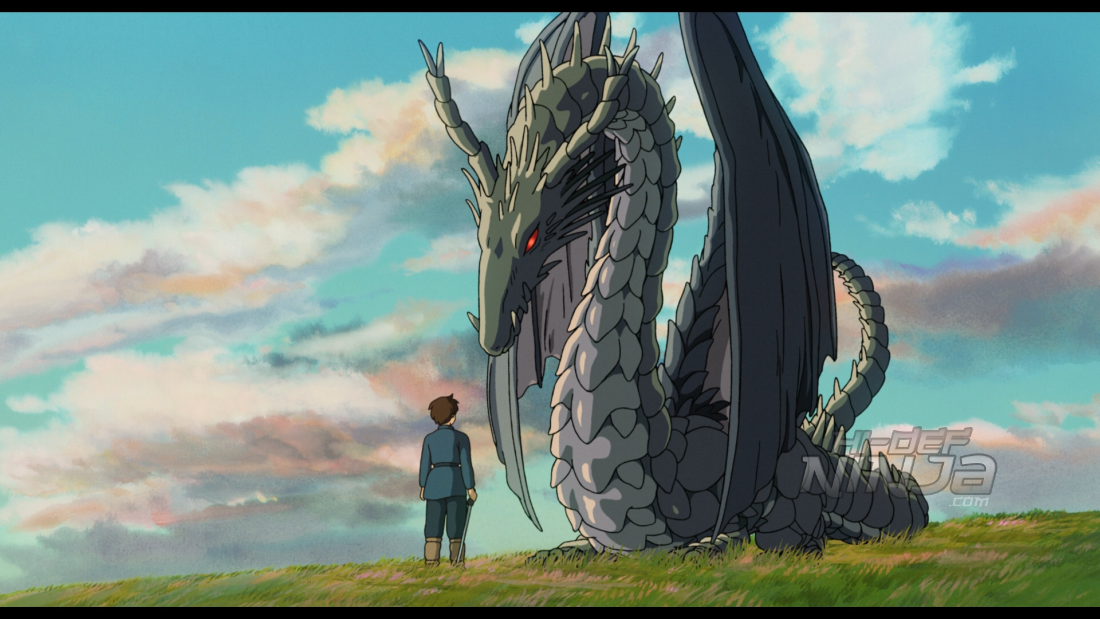 Studio Ghibli movies are very near and dear to my heart. The animation is always incredible and this movie had some action that is flawless. Both the audio and video transfers are amazing after the film was remastered for the Blu-ray release. This is definitely a must have!