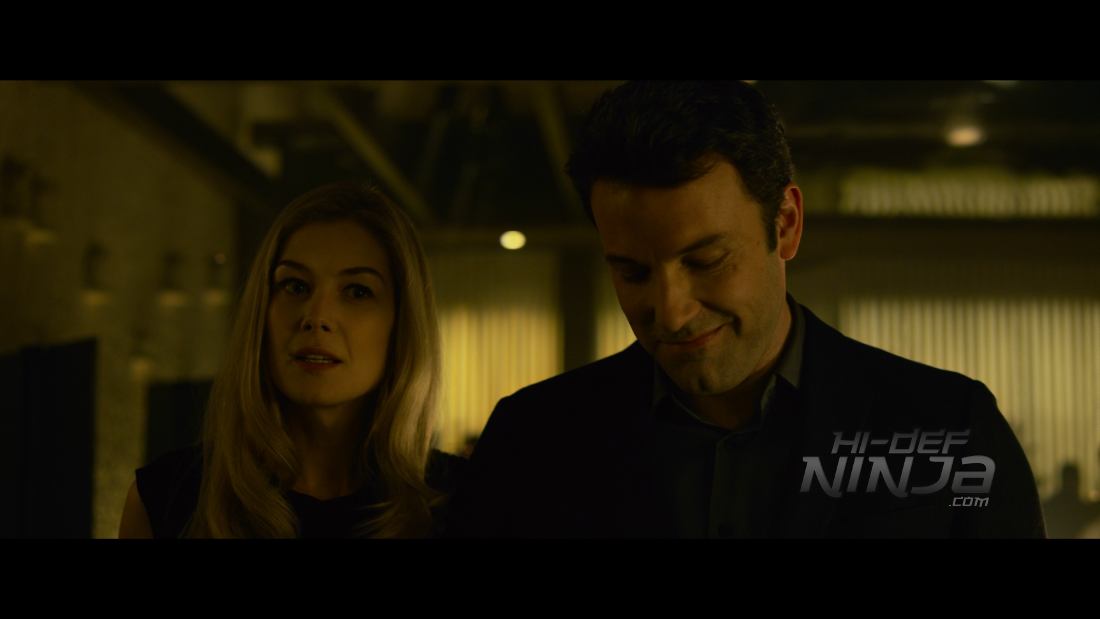 Imagine you live the picture-perfect life. You have a nice home in a nice town with a beautiful loving wife. Your day mostly consists of hanging out with your sister and having easy days, but suddenly your life is torn apart when you come home and see what looks like a struggle with no sign of your wife.
This is what happened to Nick Dunne. His wife Amy is missing and he has called the police to try and find her. What started as a small town case has quickly turned into a growing media event. As Nick's life is quickly being picked apart, so are the secrets Amy has been hiding.
GONE GIRL is a film written by Gillian Flynn, the author of the book of the same name. It's directed by the dark, visionary David Fincher. His other films include THE GIRL WITH THE DRAGON TATTOO, FIGHT CLUB and SE7EN. He has a style of showing the sinister side of people and the world. He also has the tendency to put a twist in his films, but never anything that feels gimmicky. I love Fincher's films and GONE GIRL is just one more success for him.
In both the book and the movie, there exists "Amazing Amy". I love that Amy's parents had "plagiarized her life" and written this book series that is called "Amazing Amy". Her parents took her life and where the real Amy had her short-comings, "Amazing Amy" would become a prodigy. This is important as a plot driver and the film creators make sure that you know it.
This movie stars Ben Affleck and Rosamund Pike in possibly their best roles to date. Even though Affleck only plays one named character, he plays two different people. The first is the regular Nick who is just this ordinary guy stuck in an extraordinary situation. The second is the Nick that he is without his wife. He is worried about his wife's whereabouts, but maintains a stoic facade for the public. He reacts very differently than I would if anything happened to my wife. I would be in shambles whereas Nick bottles up his emotions that he only shares with his sister.
The real star of the film is Rosamund Pike. I've seen her in a lot of movies over the years, but she is incredible in this film. Unlike Affleck, she has more than two personalities. This is easily her breakout role and should take the Oscar for Best Actress with ease. She wasn't just frightening like Glenn Close was in FATAL ATTRACTION; she raised the bar to an intangible height. Words can't describe how sick and insane the character is. I could keep going on about how cold and calculating she is. Pike's acting accomplished something that every actor strives to do: she made me forget that I was watching a movie and convinced me that she does exist.
Cast
Ben Affleck as Nick Dunne
Rosamund Pike as Amy Elliott-Dunne
Neil Patrick Harris as Desi Collings
Tyler Perry as Tanner Bolt
Carrie Coon as Margo "Go" Dunne
Kim Dickens as Detective Rhonda Boney
Patrick Fugit as Officer James Gilpin
Casey Wilson as Noelle Hawthorne
Missi Pyle as Ellen Abbott
Sela Ward as Sharon Schieber
Emily Ratajkowski as Andie Fitzgerald
Lisa Banes as Marybeth Elliott
David Clennon as Rand Elliott
Scoot McNairy as Tommy O'Hara
Boyd Holbrook and Lola Kirke as Jeff and Greta
Cyd Strittmatter as Maureen Dunne
Leonard Kelly-Young as Bill Dunne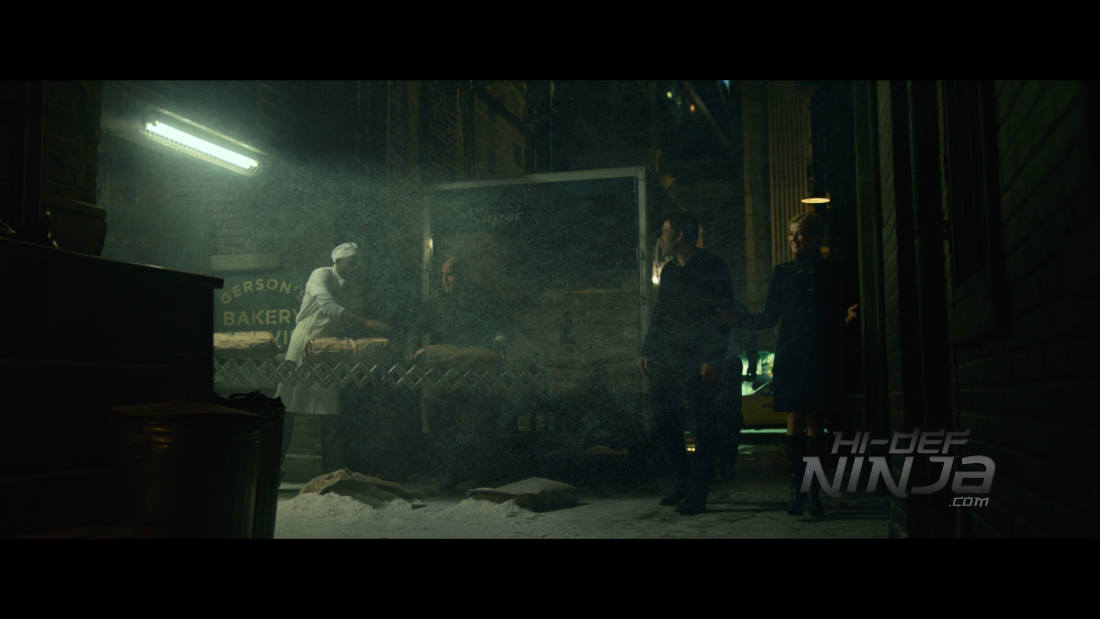 Like David Fincher's other movies on the Blu-ray format, GONE GIRL is flawless. The coloring is on the cooler side with a very light blue tint at times. It does vary depending on whether the scene is in the past or the present as well as being warmer at times. Regardless, the details in every shot has a crispness that every Blu-ray release should mirror. You can see every wrinkle, worry line, and texture on the paper. The best example of the detailing is during the scene where Nick and Amy are outside of a bakery in the city. There is sugar falling like snowflakes and you can clearly see each one. It looks beautiful. Even in the darker scenes, the contrasting shows little to no issues but definitely nothing that may distract from the viewing experience.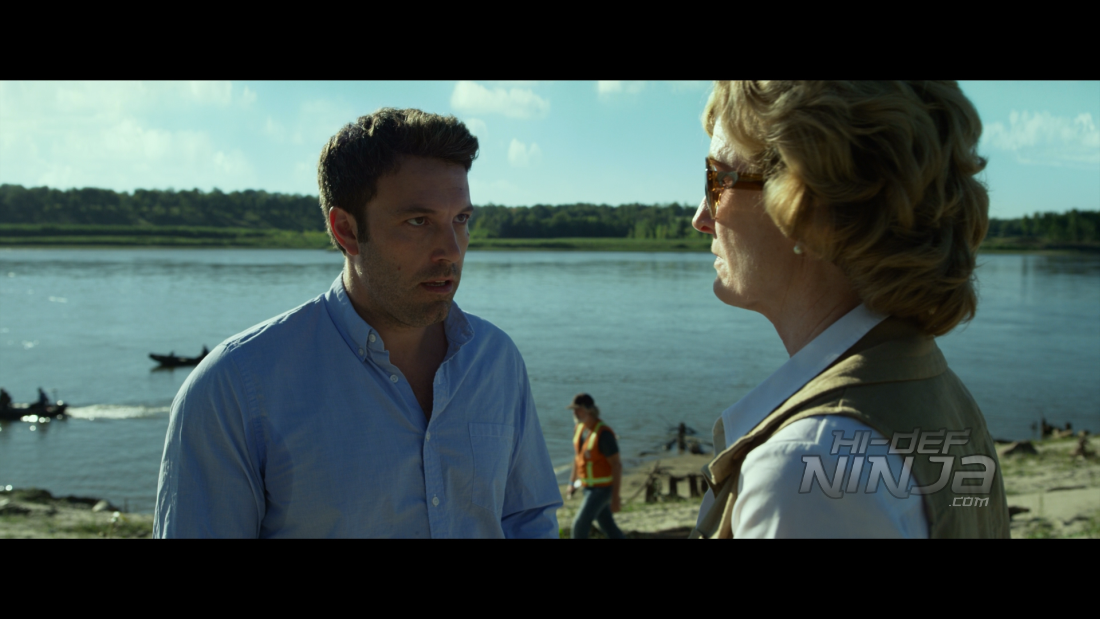 When you have a score composed by Trent Reznor & Atticus Ross, high quality audio on the Blu-ray release is crucial. The mix is a 7.1 DTS-HD MA track and it is clean. During some of the more crowded scenes, you can hear the two characters exchanging dialogue, ambient conversation, and the emotional scorebook ring in harmony. The realistic effects come through with ease whether it's bones cracking or pounding on wood. They keep separated from the score or music that's playing in the scene. Also, all of the equalized sound is tuned with solid bass and crisp treble.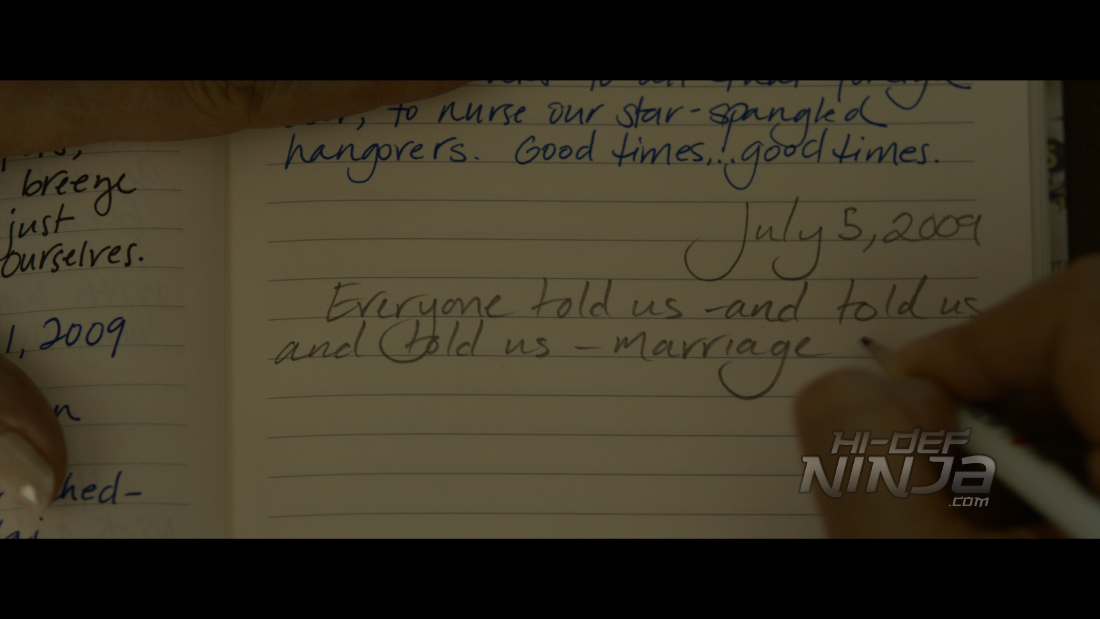 Bonus Features:
-Audio Commentary with director David Fincher: The commentary is mostly Fincher talking about little things that happened during the production of the movie. I would be interested to hear another commentary with Fincher, Affleck, and Pike, but maybe that will be on a re-release.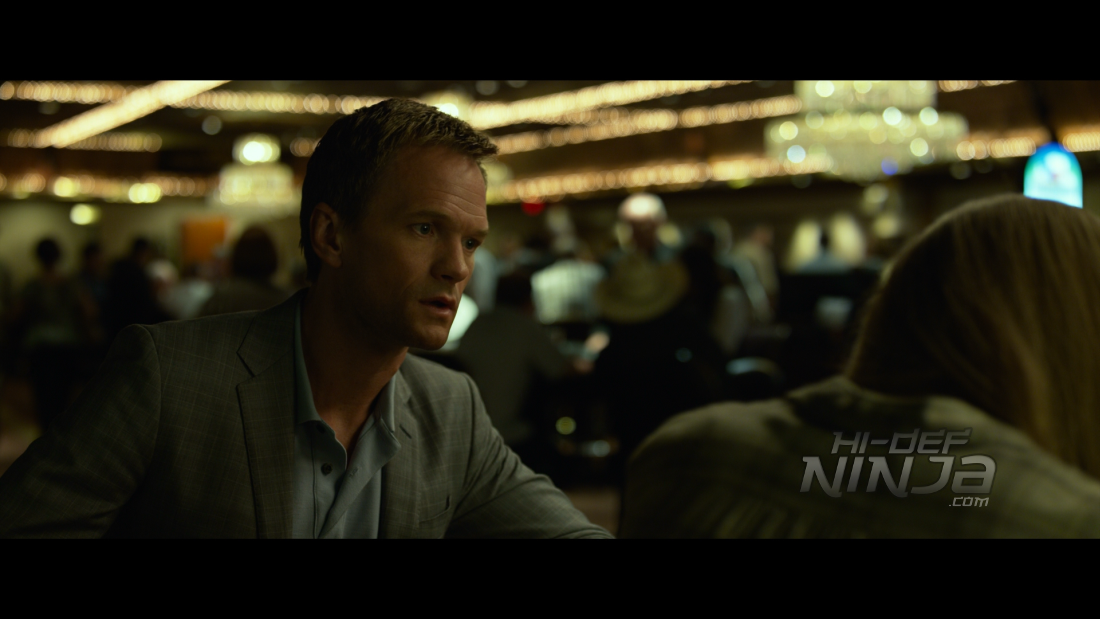 Disc Details
1 Blu-ray Disc
iTunes/UltraViolet digital copy
Slipcover
Digipack
Bonus book in Blu-ray version
Running Time
149 mins
Edition Ratings
Rated R
Region Coding
Region Free
Video Resolution
1080p AVC MPEG-4
Aspect ratio: 2.40:1
Audio Mixes
English DTS-HD Master Audio 7.1
Spanish Dolby Digital 5.1
French Dolby Digital 5.1
Portuguese Dolby Digital 5.1
Czech Dolby Digital 5.1
Polish Dolby Digital 5.1
Turkish Dolby Digital 5.1
Subtitles
English SDH
Spanish
Portuguese
Czech
Polish
Slovak
Turkish
GONE GIRL is made in the beautiful film style you come to expect from David Fincher. From what I understand, he took a well-adapted story with the book's author and created an exquisite piece of cinema. There's lust, suspense, drama, and comedy. The Blu-ray is an awesome release in both the picture and sound, but is missing a lot in the extras category. The Blu-ray release even includes a book like the "Amazing Amy" books from the movie. Pick this up and don't look back; you won't regret it.