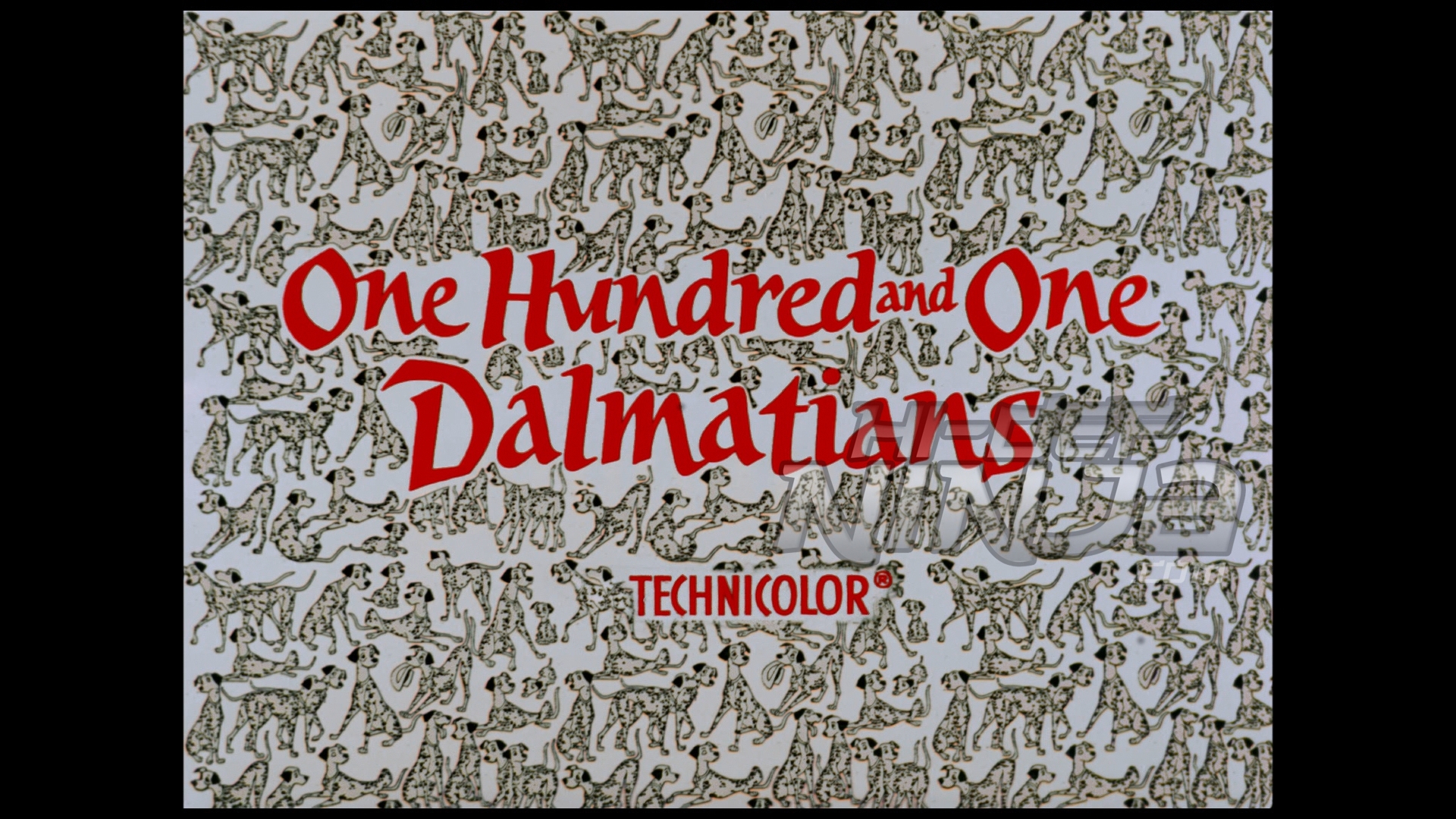 Pongo the Dalmatian lives with his semi-unsuccessful songwriter owner, Roger, in a bachelor flat in London. Pongo decides that he needs to find ladies for Roger and his self and fast. Sorting through several pairs of dogs and humans passing by their window, Pongo spots a pair that could possibly be perfect. Dragging him out of the house for a walk, Roger and Pongo quickly head for the park to meet the female Dalmatian Perdee and her person, Anita. After an interesting first encounter, Roger and Anita have a relationship and eventually marry. The dogs mimicked the ceremony to make their love official as well. Some time passes and the dogs have puppies, but Anita's old school-mate Cruella De Vil wants the puppies to make a fur coat out of them. Outraged, Roger demands she leaves and swears she will never get their puppies. As the little ones get older, some thieves break into their home and swipe the puppies. That's when Pongo with Perdee go after the robbers to get their children back.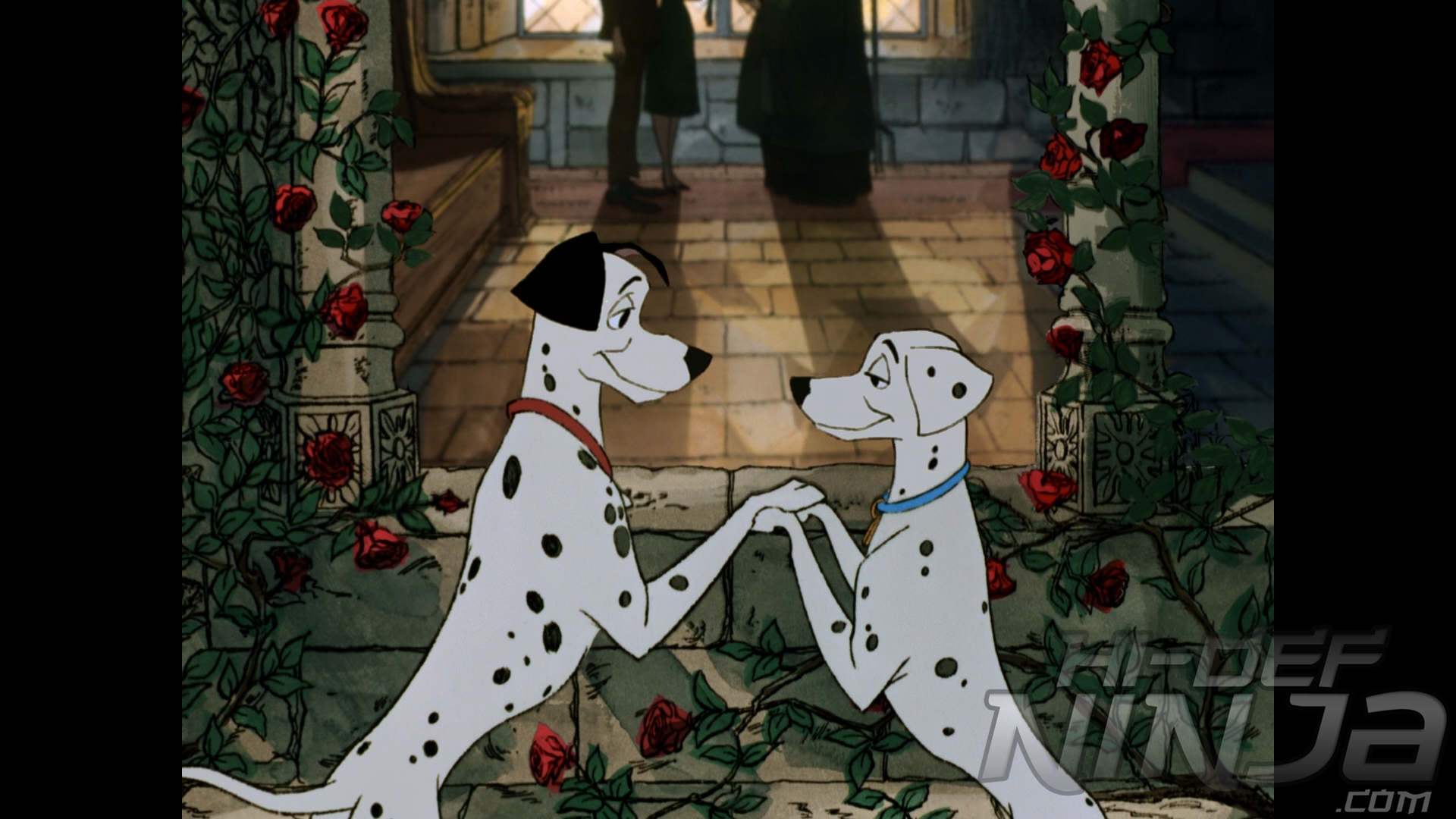 This is one of the top tier Disney classics for many reasons such as there's good characters, an excellent story, and a horrible villain who became infamous named Cruella De Vil. Based on the novel by Dodie Smith, 101 DALMATIANS was released in 1961 and is Disney's 17th animated film from their classic series. It follows the Disney animated tradition of using animals for main characters and is the first to be set during the time period it was released. Up until this movie, most of Disney's features were fairy tales and classic children's stories.
The animation in this film is beautiful. The lines in the art are very welcome to give the picture an almost sketched look. This style was done for several other animated features such as ROBIN HOOD, SWORD IN THE STONE, and THE JUNGLE BOOK. They made sure to keep every frame full of details and intricacies. Also, the animators used a lot of ground breaking techniques to accomplish some very cool scenes. For example, Cruella's car was a model that the artists filmed and rendered to make it more realistic. The process was done with the model being pulled across a long table with cloth over it and dowels to simulate the movement from the engine. One scene in particular was at the end when the car ends up in a snow drift in the ravine and launched into the road was the sculpted model. It was buried in sand to simulate the natural movements in a snow drift. The artists also had a separate team to draw the spots on the dogs in the film.
Voice Cast
Rod Taylor as Pongo
Cate Bauer as Perdita or Perdee
Betty Lou Gerson as Cruella De Vil and Miss Birdwell
Ben Wright (singing voice provided by Bill Lee) as Roger Radcliffe
Lisa Davis as Anita Radcliffe
Martha Wentworth as Nanny, Queenie, and Lucy
Frederick Worlock as Horace Badun and Inspector Craven
J. Pat O'Malley as Jasper Badun and Colonel
Thurl Ravenscroft as Captain
David Frankham as Sergeant Tibbs
Barbara Baird as Rolly
Mickey Maga as Patch
Sandra Abbott as Penny
Mimi Gibson as Lucky
Tom Conway as Collie and Quizmaster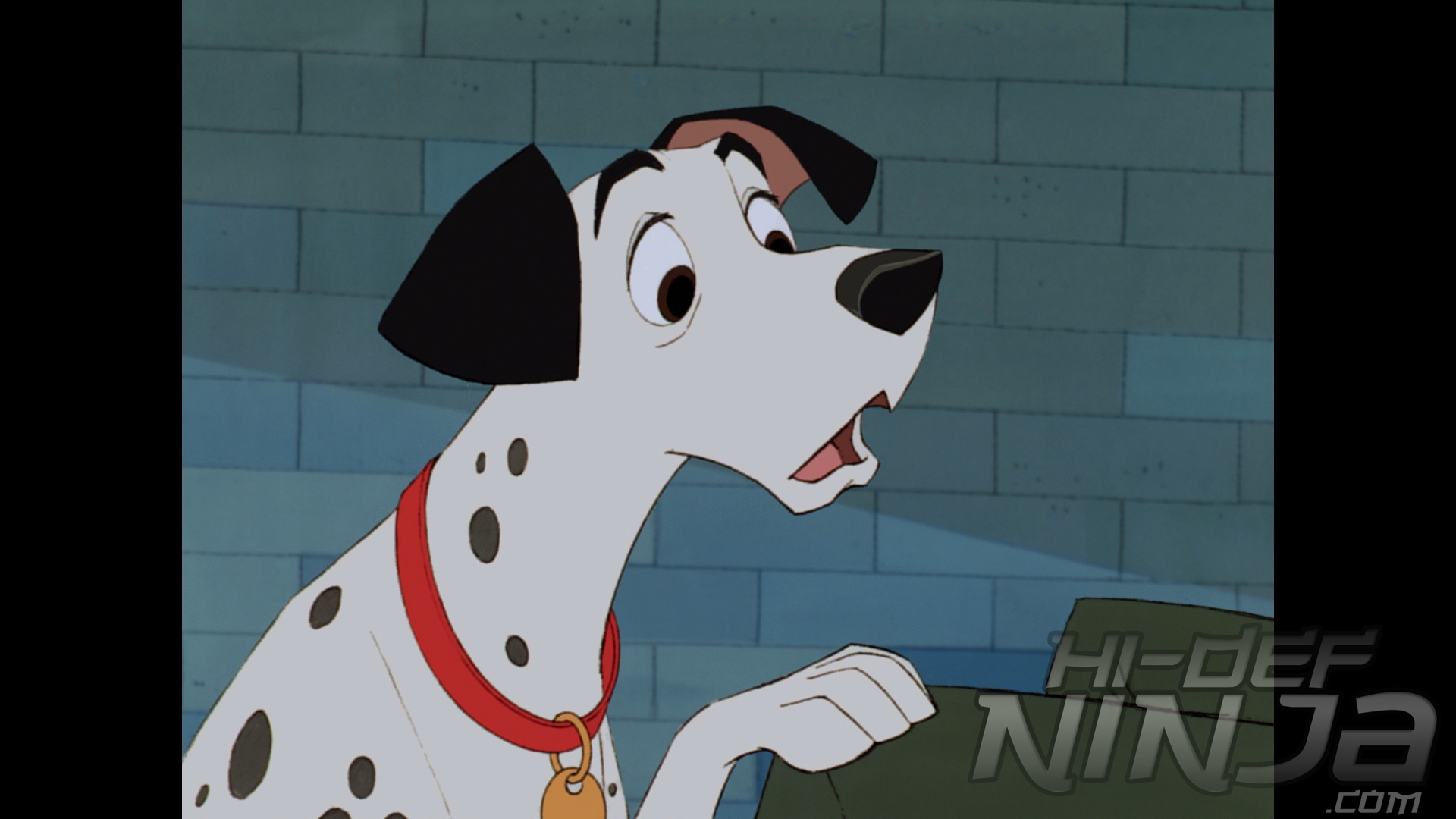 This classic looks impressive and the 1080p transfer shows it. The movie is from 1961 and the remaster managed to maintain the natural coloring. They did however have to brighten up the deteriorating originals to beautiful HD. It has a look like the art has been done in water colors and with the lines looking so clean. Throughout the movie, the sharpness and details really stand out. Also, the blacks are rich and inky with minimal crushing. There is at times some softness that comes through, but it's not distracting at all. Overall, the Blu-ray looks fantastic and never over processed at all.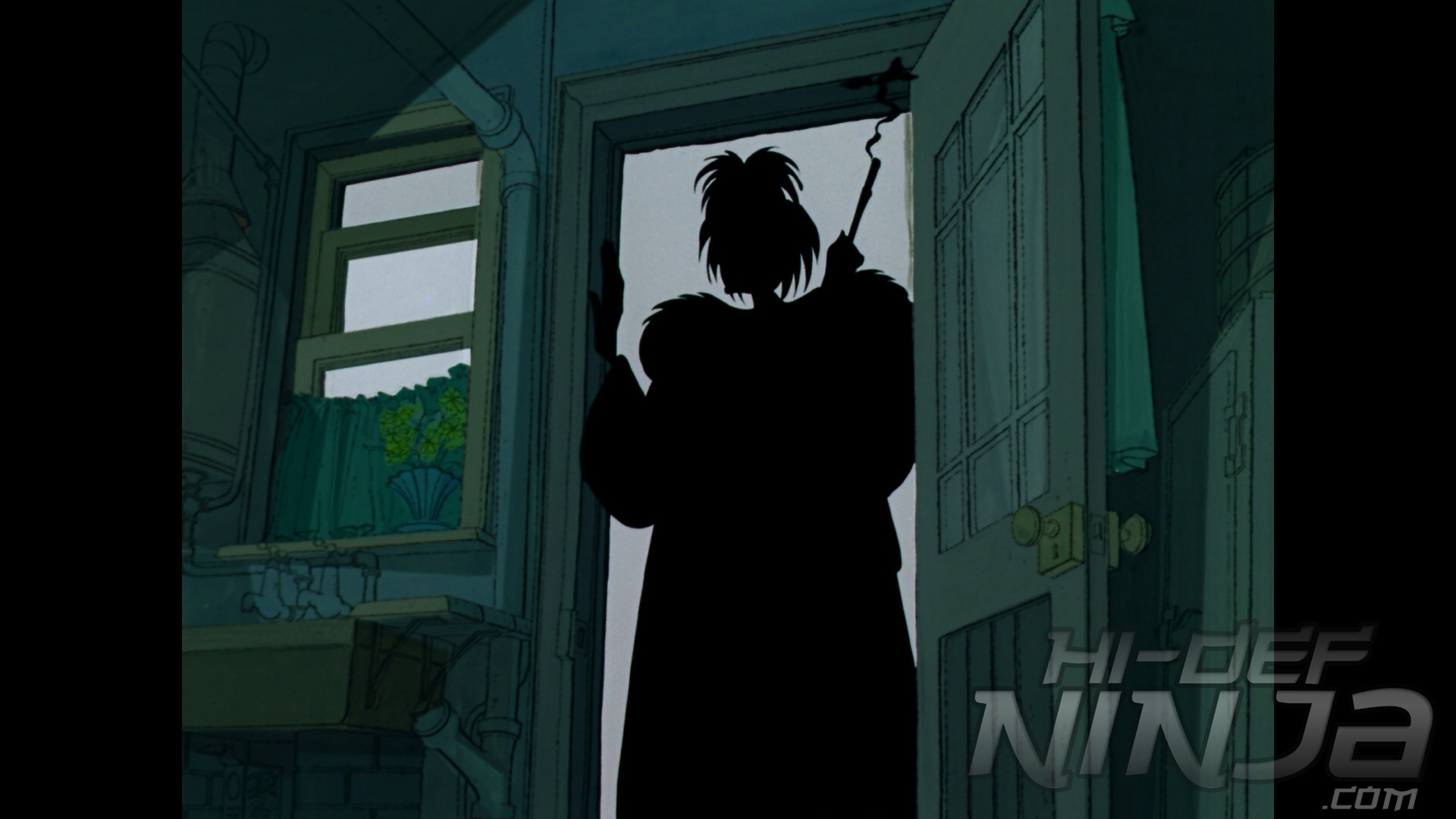 The audio mix is a new DTS-HD Master Audio in 7.1, but there are some little imperfections. The score is clearer than any previous versions and you cant help but find yourself singing along as the Disney audio magic is still present after all these years. The score is well balanced with the sound effects, making it easy to distinguish. The new HD mix is a success and it alone is worth the upgrade.

The extras on the release are excellent. The featurettes are very informative and made me feel a new respect of how creating this movie changed Disney's animation process. It really has become a milestone for the studio with all of the advances and techniques invented to make such a successful film.
Bonus Features:
New Animated Short: The Further Adventures of Thunderbolt
Dalmatians 101 hosted by Disney Channel's Cameron Bryce
Lucky Dogs – Conversations with the Disney Team
Walt Disney Presents the best Doggone Dog in the World – 1961 version
Disney View and more.
101-dalmations-03
Disc Details
single Blu-ray
Edition Ratings
Rated G
Region code
Region free
Video Resolution
1080p MPEG-4 AVC
Original aspect ratio: 1.75:1
Aspect ratio: 1.33:1
Audio Mixes
English DTS-HD Master Audio 7.1
French DTS HD Master 5.1
Spanish Dolby Digital 5.1
Subtitles
English
English SDH
Spanish
French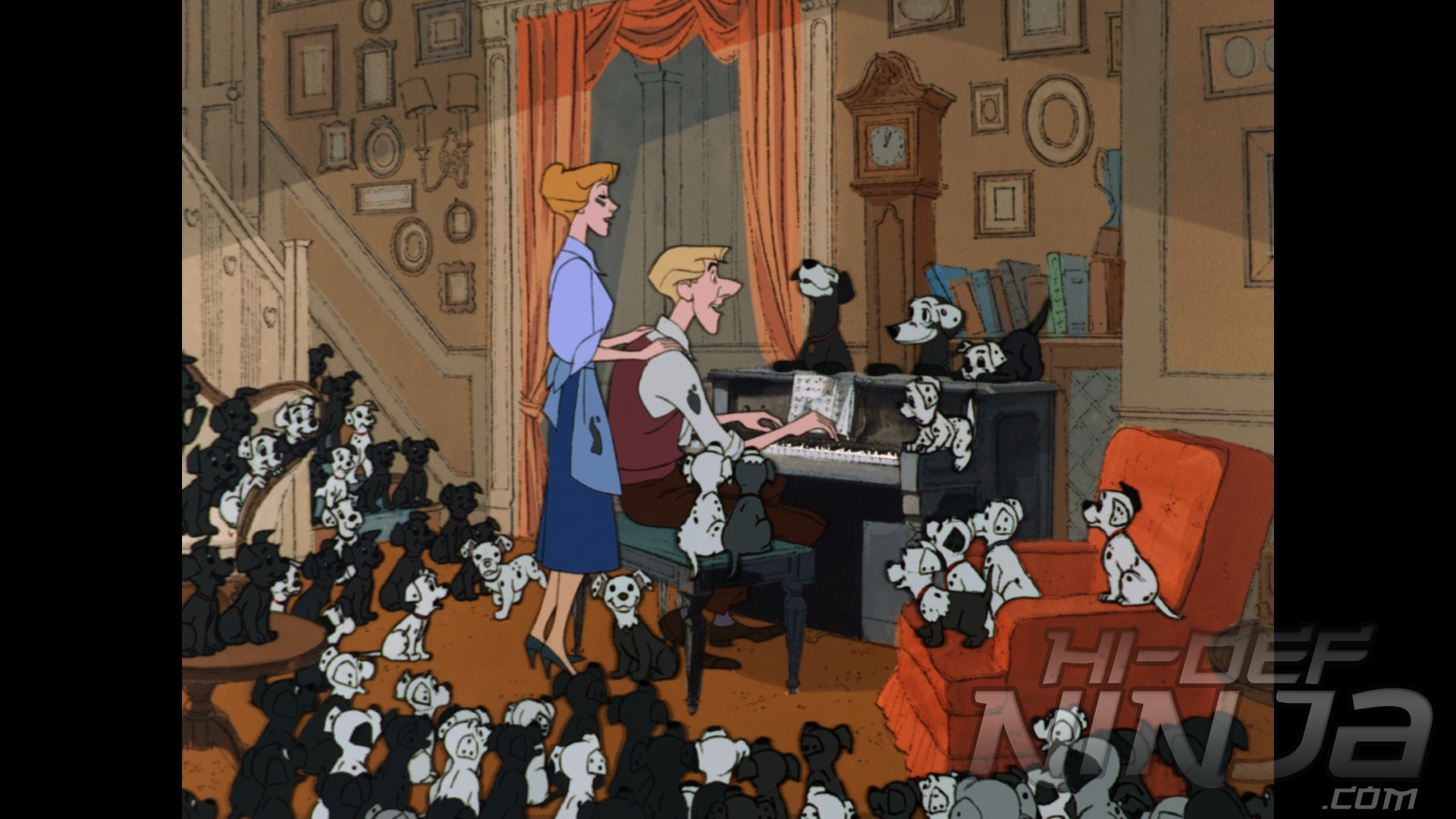 101 DALMATIANS has never looked nor sounded better. Out of the many Disney classics, this animation team, in my opinion, did some of Disney's best films ever. The movie has always been charming and I'm glad to see that Disney did such a wonderful job with the release. The remaster is superb plus 101 DALMATIANS is for not only the dog lovers and children, but the young and old. It hasn't lost any of its grace and doesn't feel dated at all. It is more than a step up from DVD and I highly recommend buying it to add it to your collection.