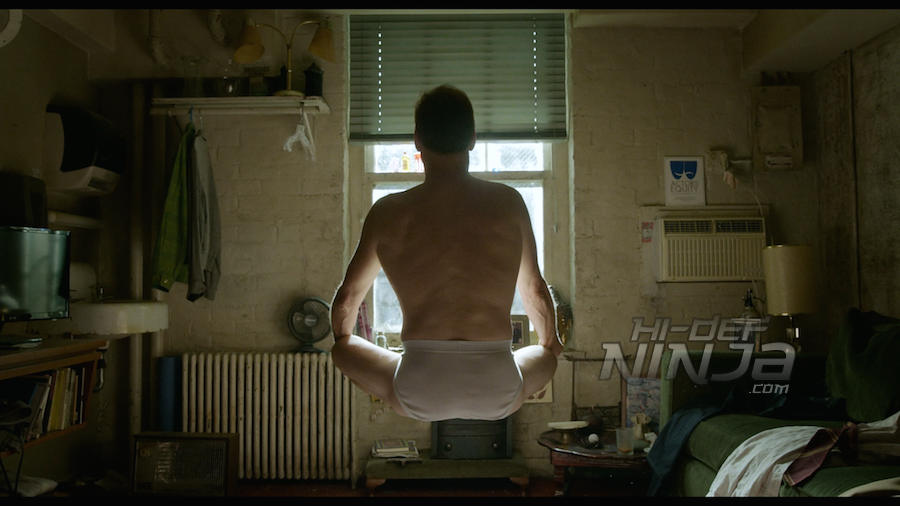 Riggan Thompson (Michael Keaton) used to be a huge actor who helmed the Birdman series. The films were a huge superhero blockbuster franchise with high-action and dark undertones. He has been plagued by those movies so much that he is criticized by the voice of Birdman. Riggan has also realized that he has gained the abilities of levitation and telekinesis.
He has put together a broadway play called "What We Talk About When We Talk About Love" based on Raymond Carver's short story. Riggan and his co-stars Lesley (Naomi Watts), Ralph (Jeremy Shamos) and Laura (Andrea Riseborough) are rehearsing when suddenly there's an accident where a stage light falls on Ralph's head. To replace Ralph, Lesley uses her connection with the method actor Mike Shiner (Edward Norton). At first, Riggan is amazed with his dedication and style, but he can tell he is going to be a handful. Of course, a lot of Mike's personalty flaws come out during their first preview night.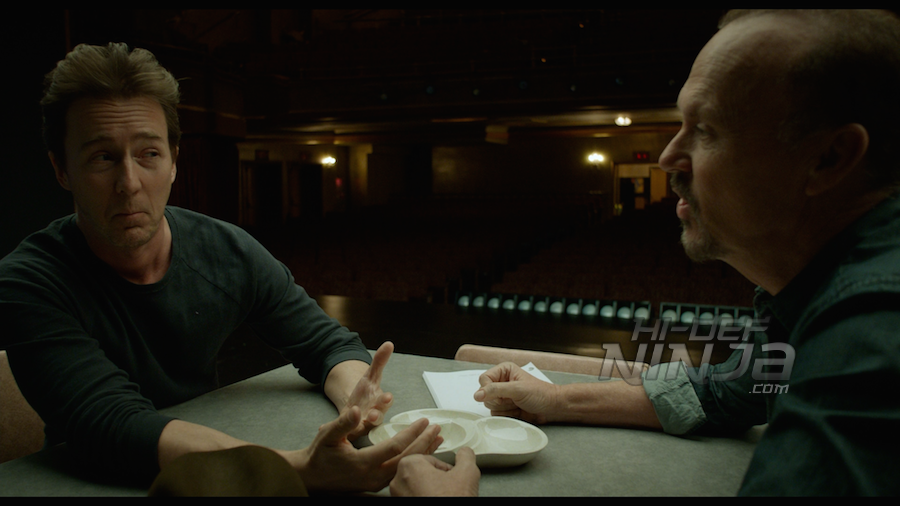 BIRDMAN: OR (THE UNEXPECTED VIRTUE OF IGNORANCE) is directed by the incredibly talented Alejandro G. Iñárritu. He has done such films as the Oscar-nominated BEAUTIFUL and the Oscar-winner BABEL. BIRDMAN did well at the Academy Awards, winning Best Original Screenplay, Best Director, and Best Picture. The film feels so genuine and you begin to lose yourself in to these character's lives. You feel like you are the camera following everyone around in one long, continuous shot. It goes to show you how talented the filmmakers are by accomplishing such a tough idea.
The entire cast does an excellent job of being natural on screen. The acting is another facet that makes this an outstanding film. Iñárritu has brought together a group of brilliant characters to bring this movie to life. Keaton is superb as the neurotic has-been Riggan Thompson who is trying to bring back his career after being in his successful "in-movie" franchise, Birdman. He walks a fine line between keeping it together and going completely insane. This is some of the best acting Keaton has ever performed next to CLEAN AND SOBER or MY LIFE. I just can't say enough good things about his powerful performance that in some ways mimics a bit of his career since Tim Burton's BATMAN. Emma Stone plays Sam, Riggan's daughter in the movie, and it's a different role than she typically plays. She isn't very likable and she has an attitude because her father has always treated her terribly. She comes off as a toxic person and an addict. She shows her resentment for his lack of caring about her life and his being self-centered. Norton plays Mike Shiner, a stereotypical stage actor that thinks everything that comes out of his mouth is pure gold. He treats everyone around him like they're lucky to be in his presence. He's a conniving prat and he doesn't hide it well. This is the Ed Norton that the people want to see more of on-screen.
It's one of the most original films I've seen in a long time. Everyone involved gave their all and held nothing back. The film deserves every single award it has won, including Best Picture. I feel like this was a movie that came out of nowhere and surprised the critics and audiences alike. I remember seeing this movie on the panel list at New York Comic Con and thinking that this film was taking a huge risk and it might not be very successful. I've never been more wrong about a movie in my life. I'm also willing to bet that a lot of people never saw the positive reception coming that it has received.
Cast
Michael Keaton as Riggan Thomson
Edward Norton as Mike Shiner
Emma Stone as Sam Thomson
Naomi Watts as Lesley
Zach Galifianakis as Jake
Andrea Riseborough as Laura
Amy Ryan as Sylvia Thomson
Lindsay Duncan as Tabitha Dickinson
Merritt Wever as Annie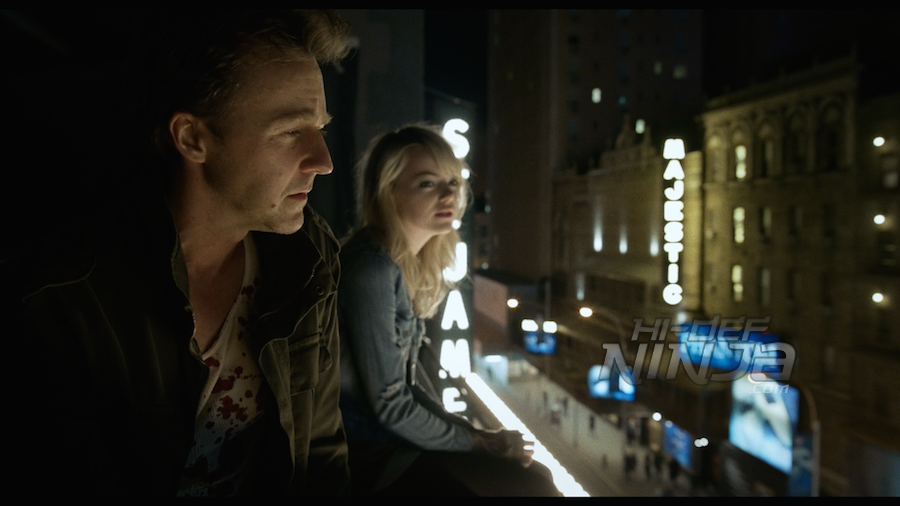 The film was captured digitally and processed in a 2k format, allowing the transfer to Blu-ray to look excellent. It's a 1080p AVC transfer that has a grittiness, but that's a part of the charm. There are a lot of close-ups that capture every line and crease on the actors' faces. Even during the scenes where the actors have the stage make-up on, you can see how exaggerated stage make-up can be. No matter the lighting, the skin tones have a very natural look. There are so many different settings with lighting constantly changing. There is no blocking or black crushing that I could see, making this a sharp transfer.
BIRDMAN is loaded with dialogue and the score pretty much runs the length of the film. The mix is a DTS-HD MA 5.1 that's quite impressive. The dialogue is clear, but there were a few times where it got a bit muddled with the score. It is because the score is so strong with thunderous bass that comes from everywhere in the theater. The score also has these drum solos that reverberate with rolling snares and pounding bass beats. Overall, it's a "bone-rattling" mix to go with an exceptional film.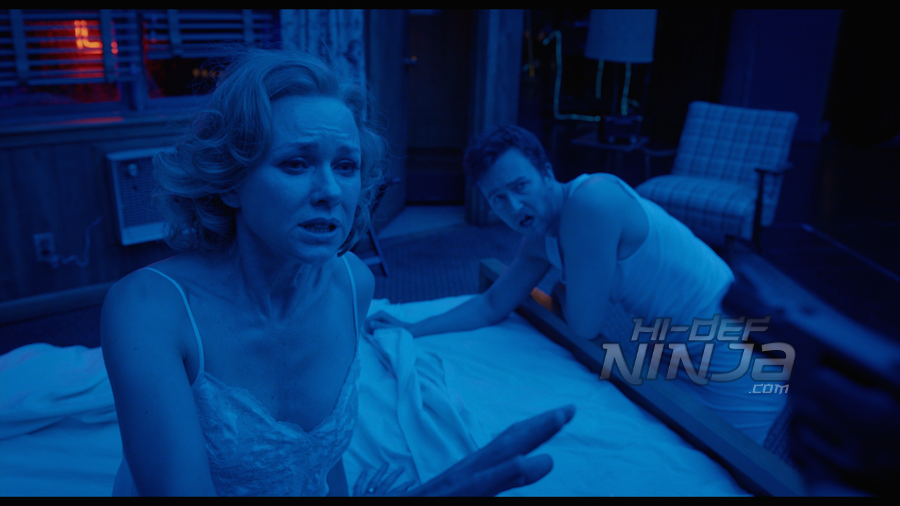 The bonus features are pretty good with a lot of information that I imagine fans would like to know about the movie.
Bonus Features:
-Birdman: All Access: This featurette is a behind the scenes with Iñárritu and the cast and crew that brought the film together.
-A Conversation with Michael Keaton and Alejandro G. Iñárritu: This 15-minute interview sheds a lot of light on the movie and makes it even more interesting.
-Gallery: Chivo's On Set Photography: This is a slideshow of photos taken on set during the production. It can be flipped through manually or a timed slideshow.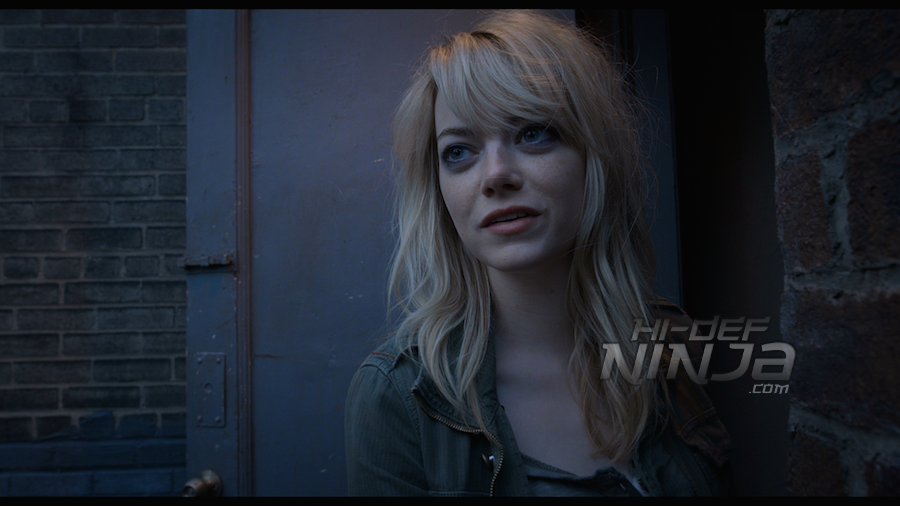 Disc Details
1 Blu-ray Disc
Digital Copy
Running Time
119 mins
Edition Ratings
Rated R
Region Coding
Region Free
Video Resolution
1080p AVC MPEG-4
Aspect ratio: 1.85:1
Audio Mixes
English DTS-HD Master Audio 5.1
Spanish Dolby Digital 5.1
French DTS 5.1
Portuguese Dolby Digital 5.1
Czech Dolby Digital 5.1
Hungarian Dolby Digital 5.1
Polish Dolby Digital 5.1
Turkish Dolby Digital 5.1
Subtitles
English SDH
French
Spanish
Portuguese
Arabic
Bulgarian
Croatian
Czech
Dutch
Greek
Hebrew
Hungarian
Icelandic
Korean
Mandarin (Simplified)
Polish
Romanian
Serbian
Slovak
Slovenian
Turkish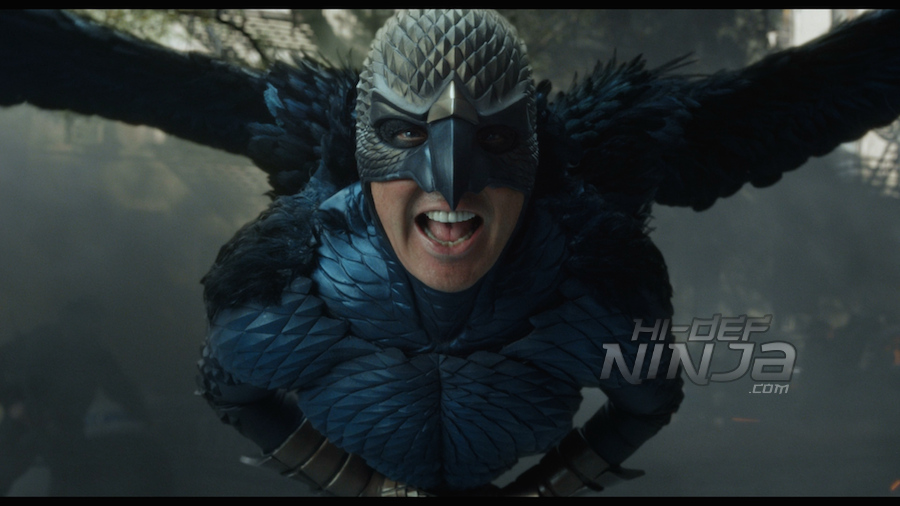 BIRDMAN has exceeded every one of my expectations. Of course, I mean the film, but also the release with the excellent picture and sound as well as the extras. I've been a fan of Iñárritu for years and to see him do something that takes so many risks is something that the industry needs. You can tell that for everyone involved, this is a passion project. BIRDMAN absolutely deserves all of the success that has followed the film. So go pick this movie up and add it to your collection; it is a movie that leaves you thinking, "What does it take for a person to exist?"