Not being hugely familiar with Sean Penn's body of work (limited to pretty much CARLITO'S WAY and his cameo appearance in one of the JACKASS TV shows… I know, I know!), seeing his latest movie THE GUNMAN advertised immediately caught my attention as a movie that I might like to see.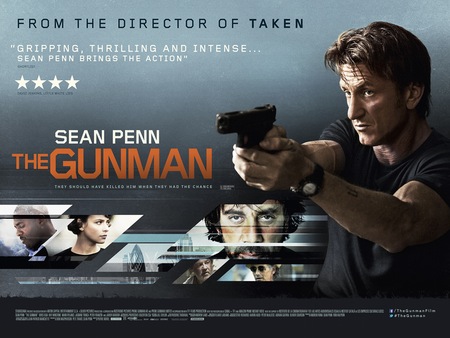 "A sniper on a mercenary assassination team, kills the minister of mines of the Congo. Terrier's successful kill shot forces him into hiding. Returning to the Congo years later, he becomes the target of a hit squad himself"
Based on the novel THE PRONE GUNMAN, the movie kicks off with "Jim Terrier" (Penn) as part of a mercenary team in the Congo, where he takes on a hit authorised by "Felix" (played by Javier Bardem). Upon completing his task, he is sent off continent to take the heat away from him, but in doing so, leaves his lover "Annie" (Jasmine Trinca) behind who doesn't know why he's left and for what reason. Eight years later, "Terrier" is back in the Congo. He has left his past behind and is now working for an aid company helping to dig wells to supply water. "Terrier" now finds himself the target, and sets off to find his old crew to find out why and how to stop himself from getting killed.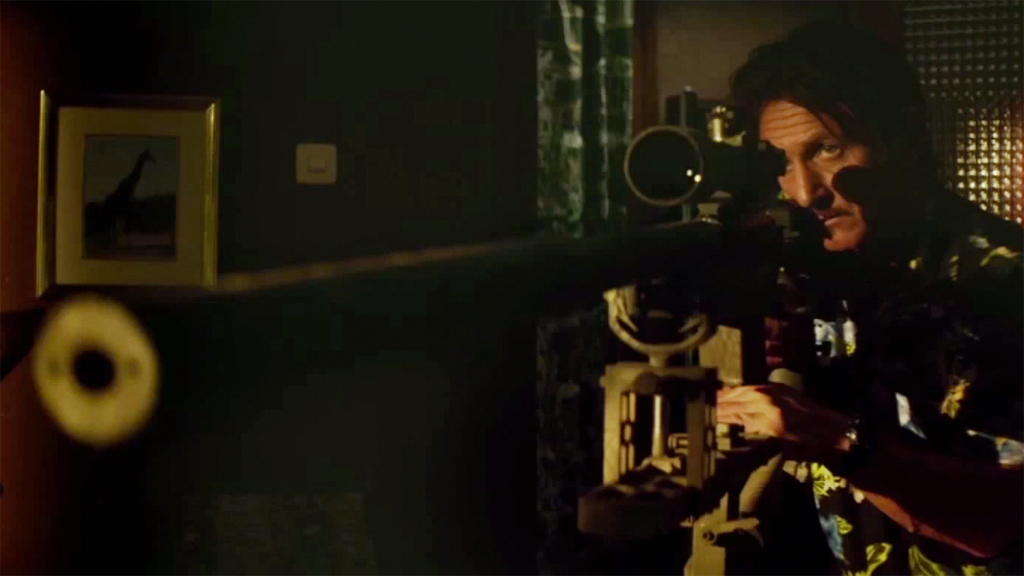 Directed by Pierre Morel (of TAKEN fame), THE GUNMAN is by-the-by nothing new; there's no twists or turns and there is rarely anything that we haven't seen before. The plot and the direction is glaringly obvious from the start and you know pretty much exactly how THE GUNMAN is going to play out from the start. However, Sean Penn puts in a very good turn as the ex-mercenary "Jim Terrier", and is worth the admission price alone to watch. He's brutal, doesn't take any prisoners and gets the job done. The movie takes a little while to kick into top gear, but when it does, I have to admit I thought it was a blast. The action is great, with a superb final half that takes a pretty slow thriller/drama movie and turns it into a fun, violent action/thriller movie. Javier Bardem hams it to the max paying the 'snidey' half-way bad guy with an over-the-top turn from UK big man, Ray Winstone (playing "Stanley", he couldn't get more 'cockney' if he tried!). We also get a more extended cameo from another UK favourite, Idris Elba as "DuPont".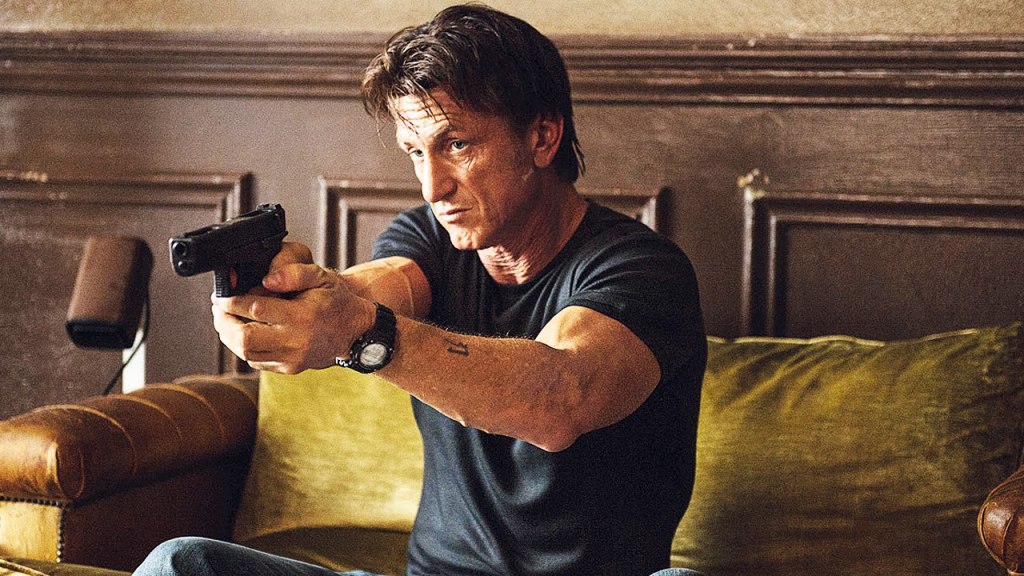 THE GUNMAN isn't going to turn many heads. It's not going to be the greatest movie ever made, but I certainly hope it means we'll see more Sean Penn-lead action movies as the role seemed to suit him down to the ground. It's not difficult to see the similarities between THE GUNMAN and Morel's earlier film, the Liam Neeson vehicle TAKEN. THE GUNMAN could've easily been moulded around Liam Neeson, and with his recent output, would have been something he would have been behind quite comfortably; however, seeing Sean Penn take the lead was something different for me and I really enjoyed it… probably more than I should!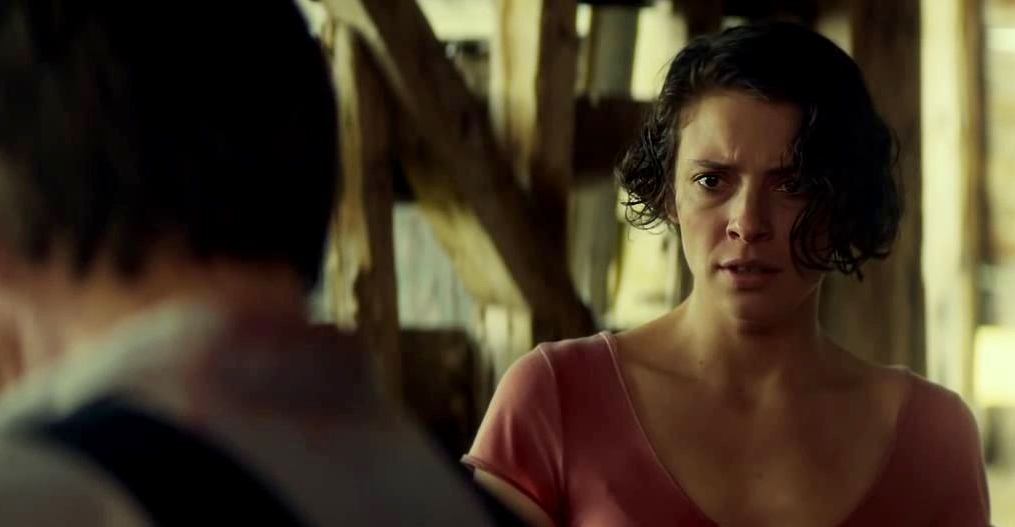 THE GUNMAN probably tried too hard in some respects to make itself different from the norm, but it falls too short from being anything different. I can see it being commercially a flop and no doubt finding more of its market on the home video front, as most action movies these days seem to. However, if you're after a new action movie fix, you won't go far wrong with THE GUNMAN. This will be an instant purchase on Blu-ray when it's released later on in the year. THE GUNMAN comes RECOMMENDED.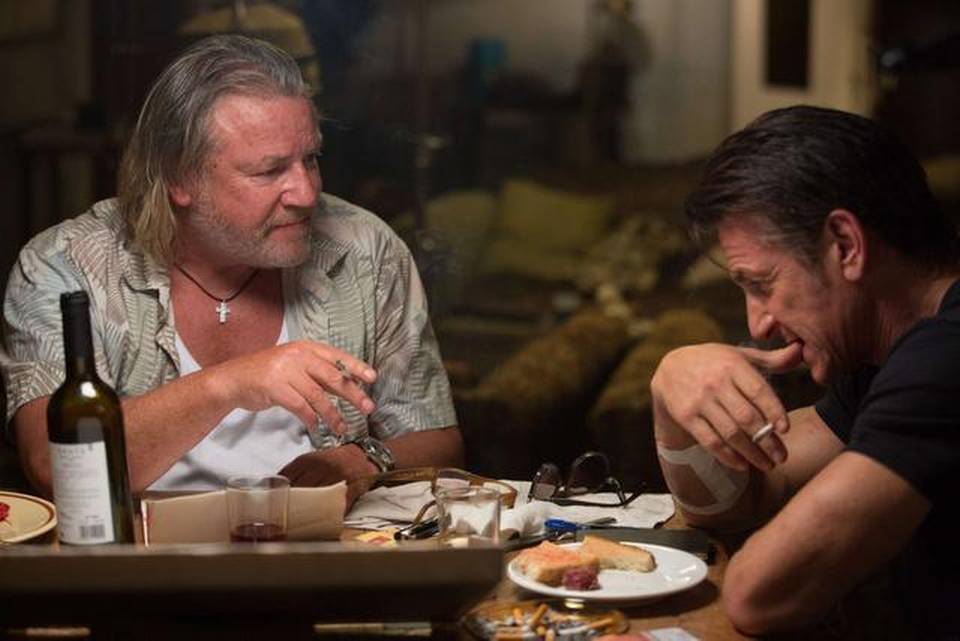 httpvh://www.youtube.com/watch?v=ZrUVEca2AuA