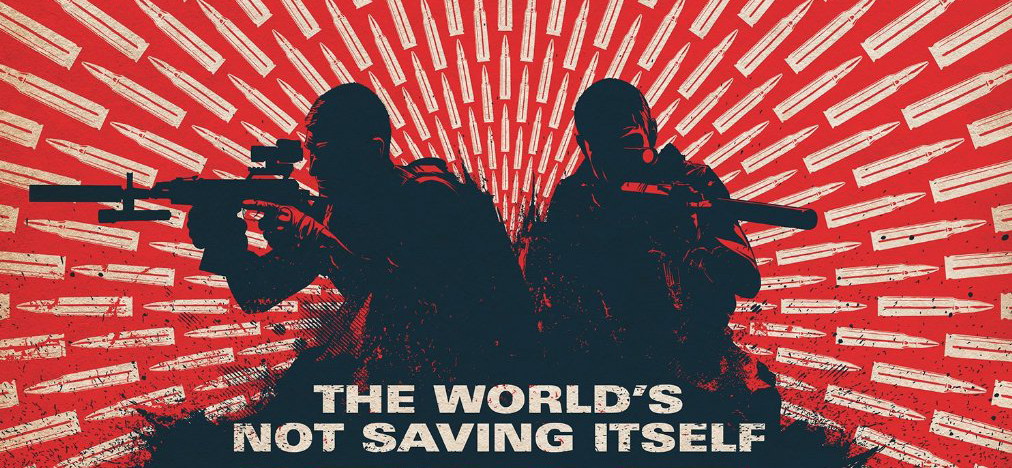 Amazon USA are showing the long-awaited U.S. third season (UK fourth) of STRIKE BACK on Blu-ray with a release date of 30th June 2015.
As with STRIKE BACK: VENGEANCE (Cinemax Season 2), there are no plans for a UK Blu-ray release, probably due to 2entertain's continuing insistence that a Blu-ray release is not in demand by retail outlets (but at least UK fans have had a DVD release of this series to stave off withdrawal symptoms).
This release also hints that the delayed Cinemax fourth season will finally screen this autumn, unfortunately bringing this unique action series to an end, unless other channels pick up the series — something I sincerely hope happens as this is a top action series without equal.
Pre-order STRIKE BACK: SHADOW WARFARE from Amazon U.S.
A Crash Course in STRIKE BACK…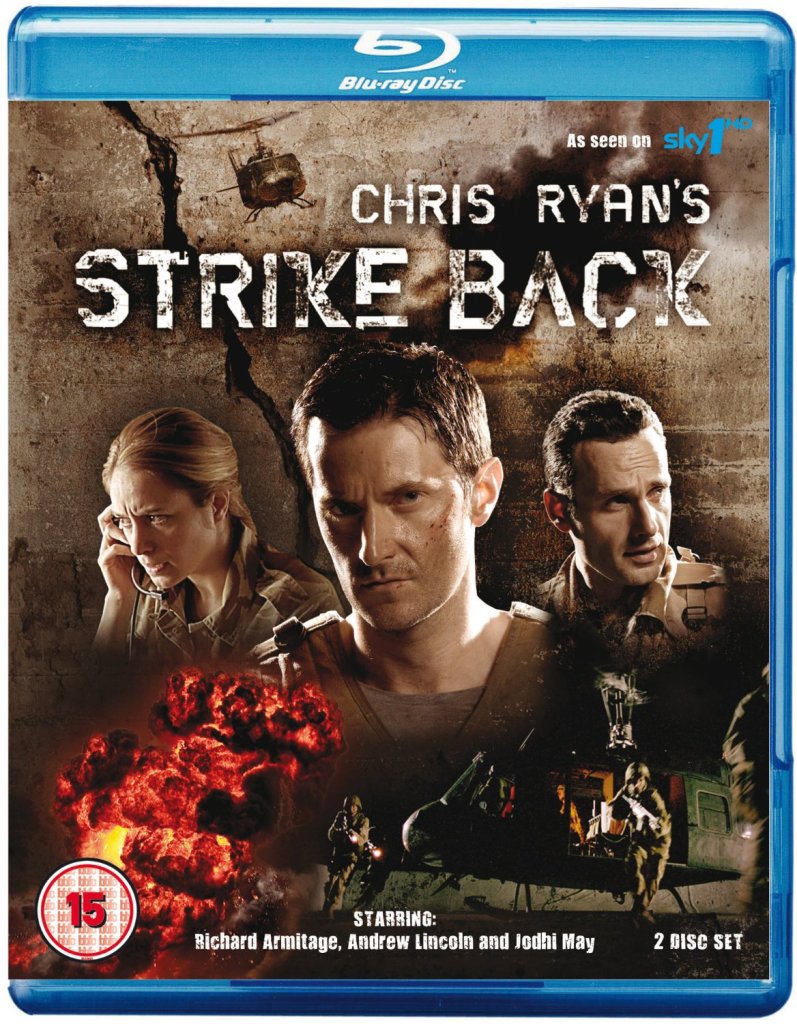 CHRIS RYAN'S STRIKE BACK (UK Season 1) – Six episodes; grounds the story and sets the scene. Superb series, good on DVD or BD.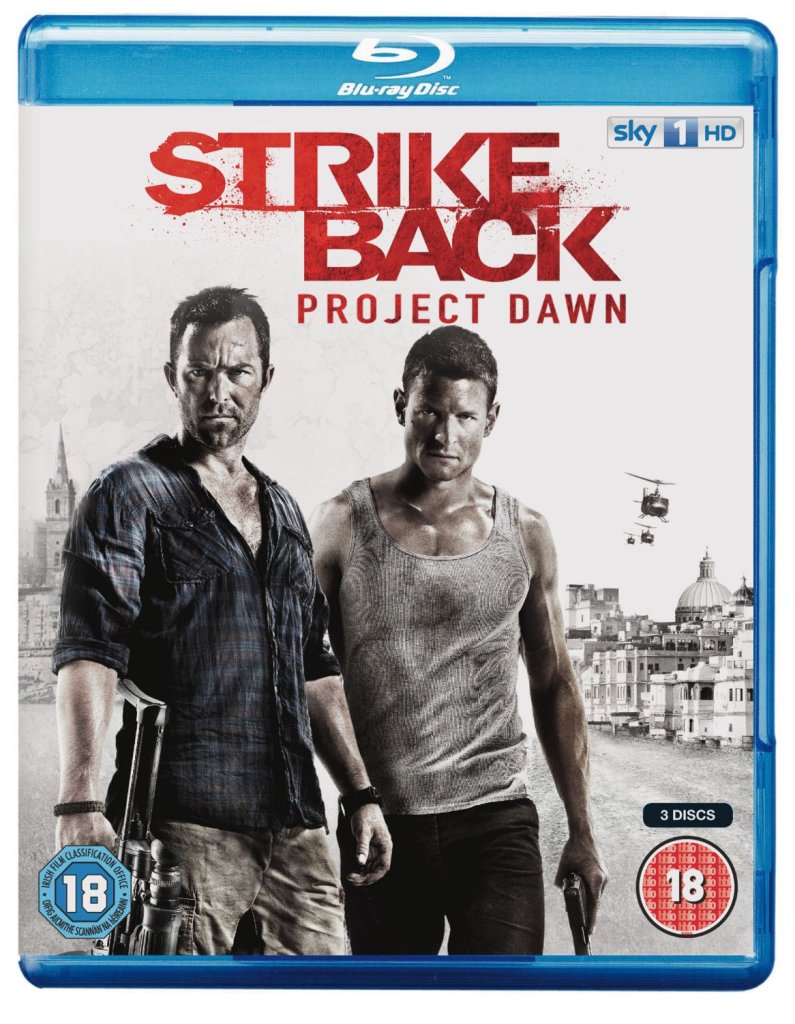 STRIKE BACK: PROJECT DAWN (UK Season 2, U.S. Cinemax Season 1) – Ten episodes; change of leads as lead from the first series is unavailable except to cameo. Swiftly becomes something very special. I highly recommend this series on Blu-ray.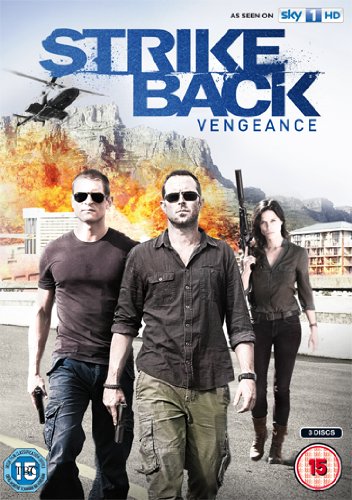 STRIKE BACK: VENGEANCE (UK Season 3, U.S. Cinemax Season 2) – Ten episodes; continuation of concept from PROJECT DAWN. Not quite as good, but still brains-out ass-kicking entertainment. Only available from the USA on Blu-ray, but the set is Region-free.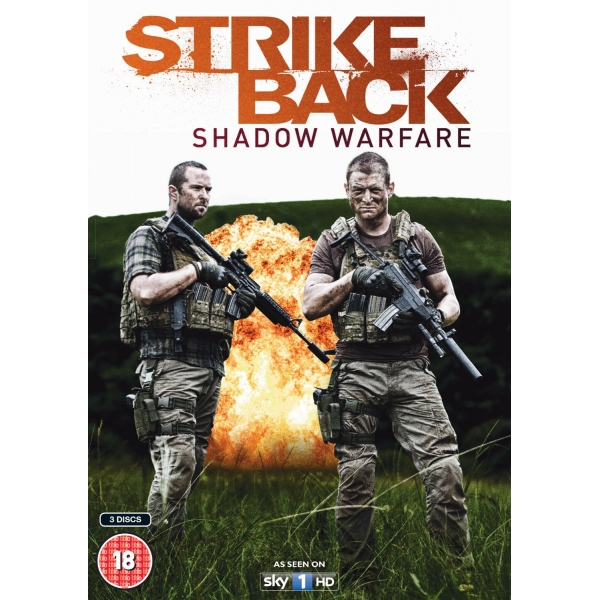 STRIKE BACK: SHADOW WARFARE (UK Season 4, US Cinemax Season 3) – Ten episodes; picks up the tension and dynamics nicely, returning the series to its hardcore prime. The USA-only Blu-ray release is currently looking to be a Region A locked release.
STRIKE BACK 5 (UK Season 5, US Cinemax Season 4 – Final Season) – Ten episodes; from the STRIKE BACK wiki: "Damien Scott and Michael Stonebridge, along with the rest of Section 20, are enlisted to crack a missing-persons case in Bangkok. This elite undercover unit of British intelligence quickly realizes that what seems on the surface to be a simple kidnapping is actually the first step in a massive terrorist plot with global implications. Scott, Stonebridge and the team crisscross Asia and Europe, battling Japanese Yakuza, Russian Mafia, cyberterrorists, elite mercenaries and other deadly forces."
And for the completist, here's a little something for you to hunt down (and send me a copy, please):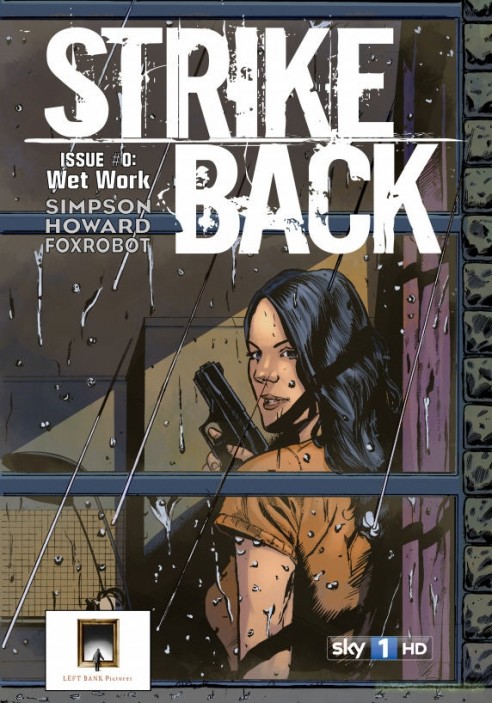 All I know about this comic is that it had the original file name of Strike-Back-Issue-0-Wet-Work.pdf. It was available from a sub-site of the Sky One website in the UK which is no longer online. It was over 22 pages, and was B&W.