As a part of celebrating The Joker's 75th Anniversary, director David Ayer tweeted the first full image of Jared Leto as The Joker in the upcoming SUICIDE SQUAD film. He has bright green hair, tattoos and definitely looks like he belongs in Arkham Asylum!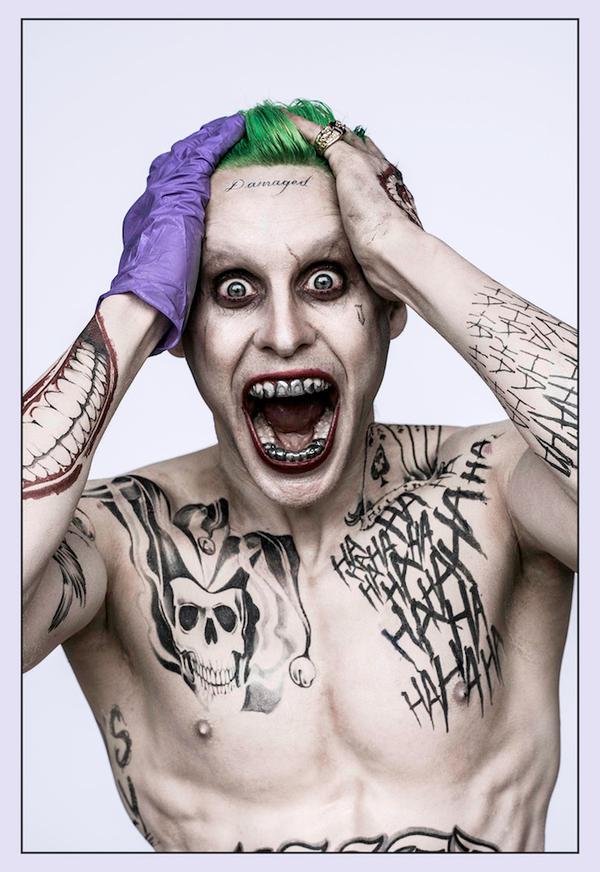 The film stars Jared Leto, Will Smith, Margot Robbie, Jai Courtney, Cara Delevingne, and many more.
SUICIDE SQUAD is slated to release in theaters on August 5th, 2016!