Hi-Def Ninja is proud to bring to you the exclusive reveal of the only Steel that can pass judgment (or Judgement for our British fans): DREDD Mondo Blu-ray SteelBook. Here are some high-quality shots for your viewing pleasure! If you haven't already got your order in and live in Canada, then you should do so now here at BestBuy.ca or you can go into the store on May 26th and pick out a copy (though no telling on how limited the in-store stock will be).
Additionally, for those living outside Canada, I would recommend joining the "Group Buy" which is hosted on our HDN Community Forums by a trusted chosen host.
The artwork has been crafted by artist Jock on behalf of Mondo. This is by far the best DREDD SteelBook ever produced (coming from a man who owns the rest). It's hard to capture what all is going on in the finish of this SteelBook, but it's nothing short of amazing in hand! Absolutely incredible and a must-own for all collectors and fans of DREDD.
ALL PICTURES CAN BE CLICKED ON FOR HI-RES SHOTS!!!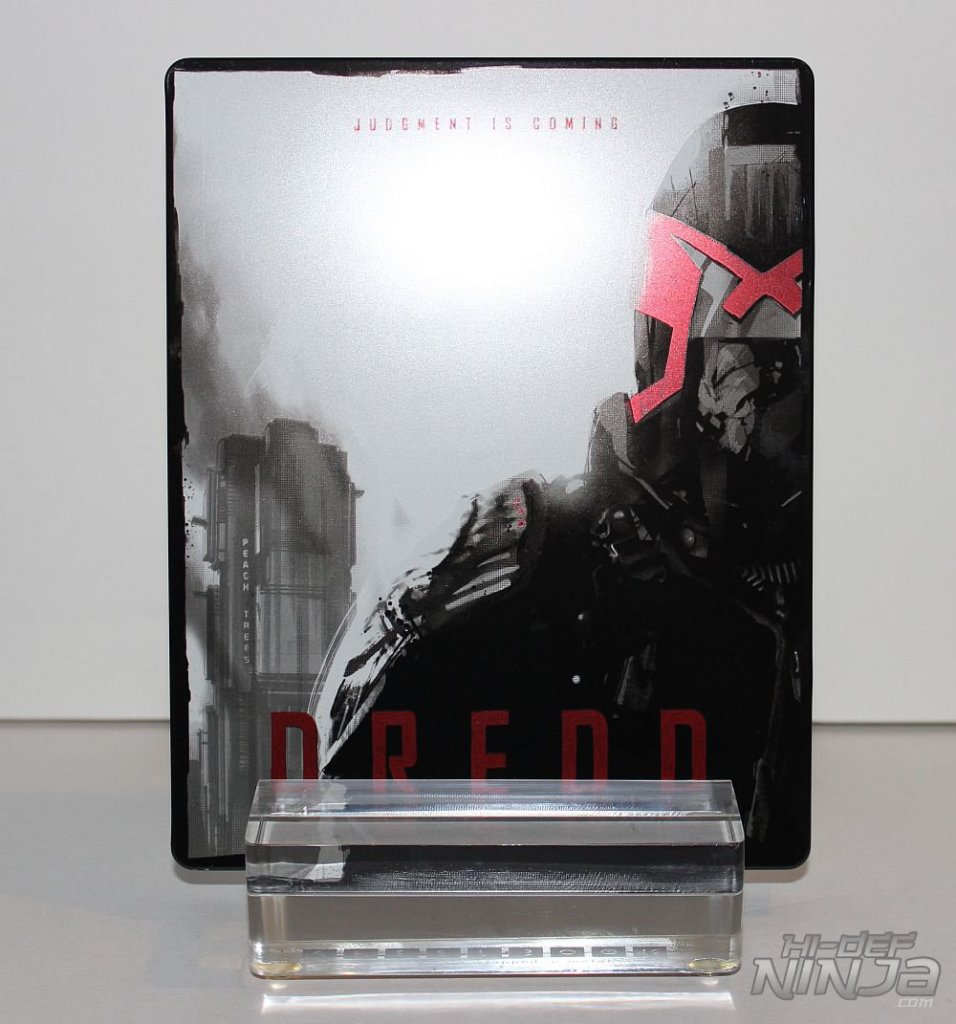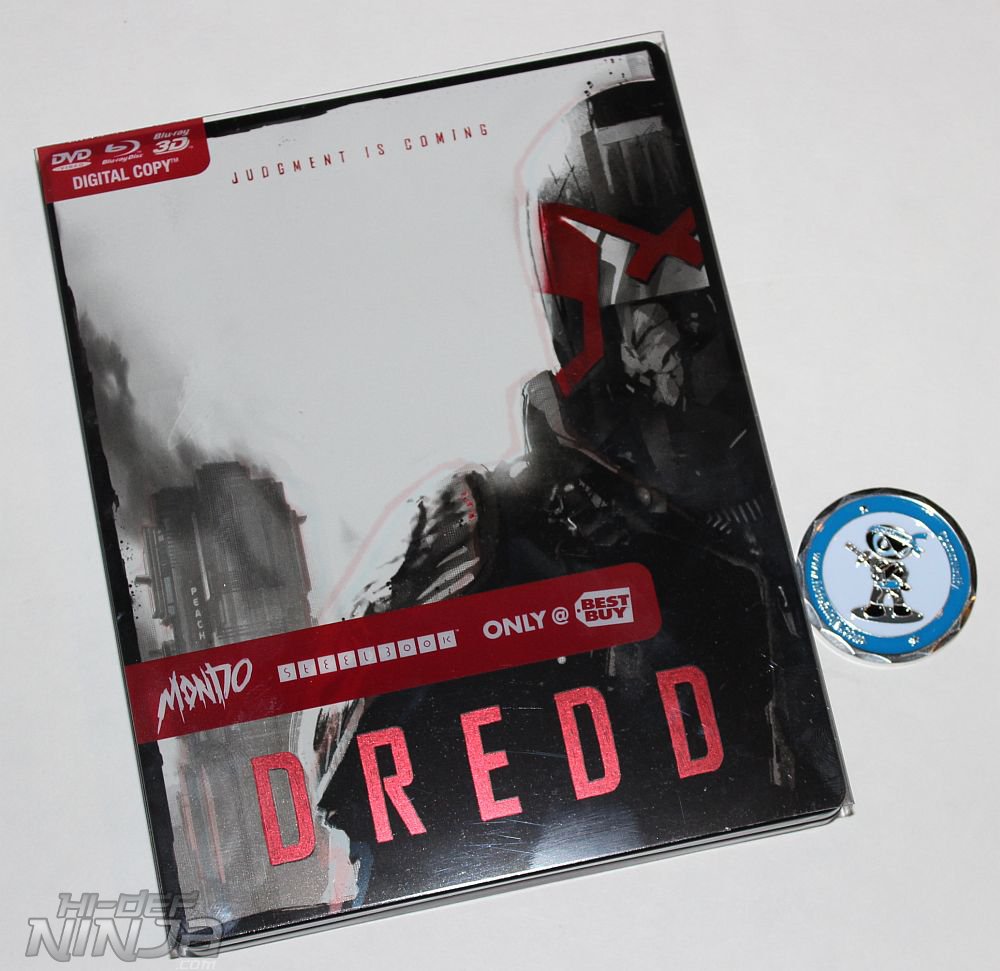 As noted before, the entire SteelBook edition has had love and sweat poured into this by Mondo, Scanavo, and Jock with great care. The disc art works in unison with the inside art, but I don't have the discs on display today.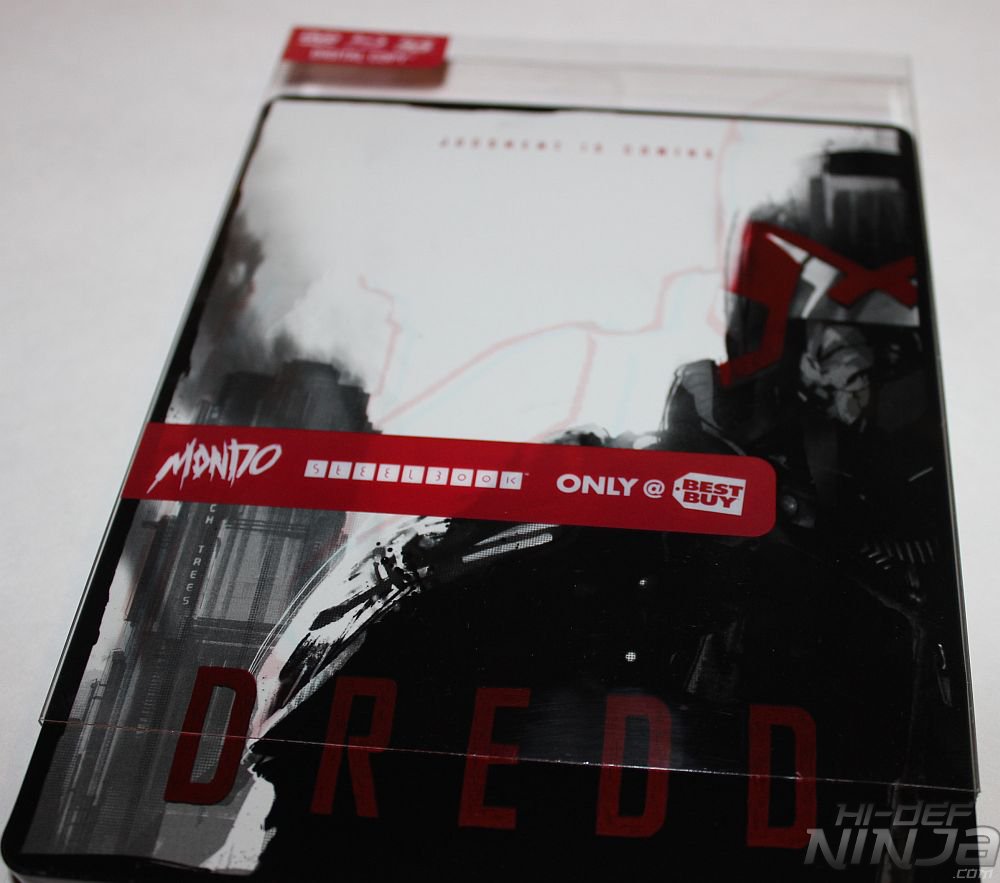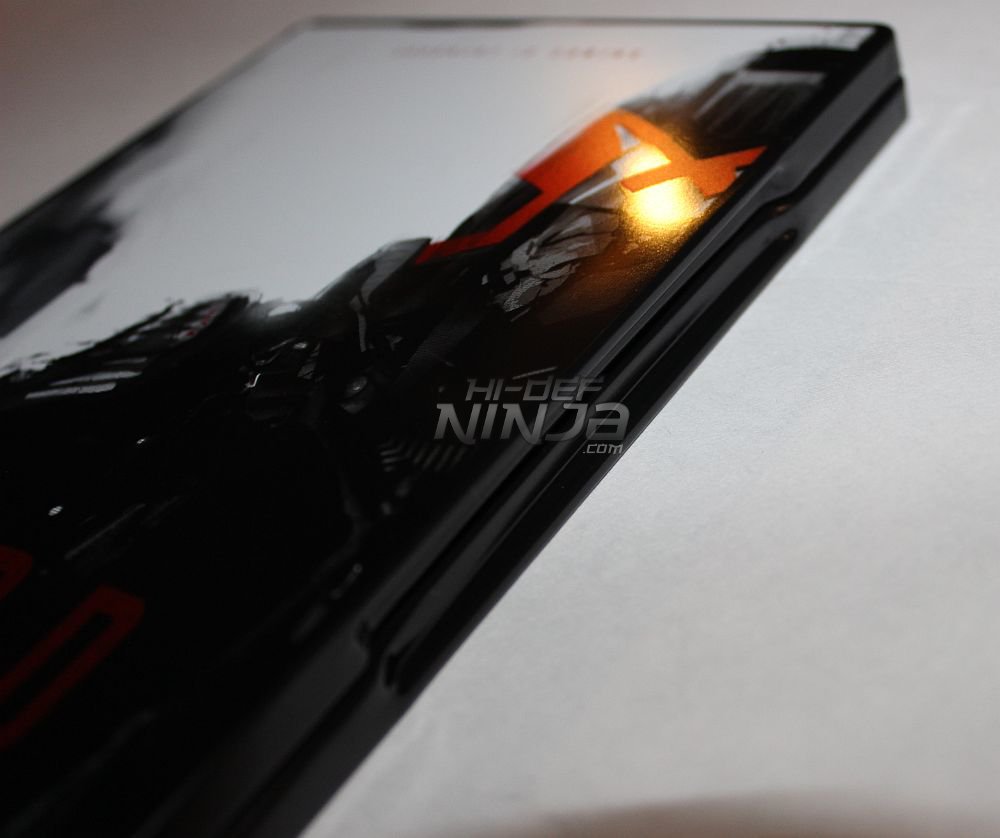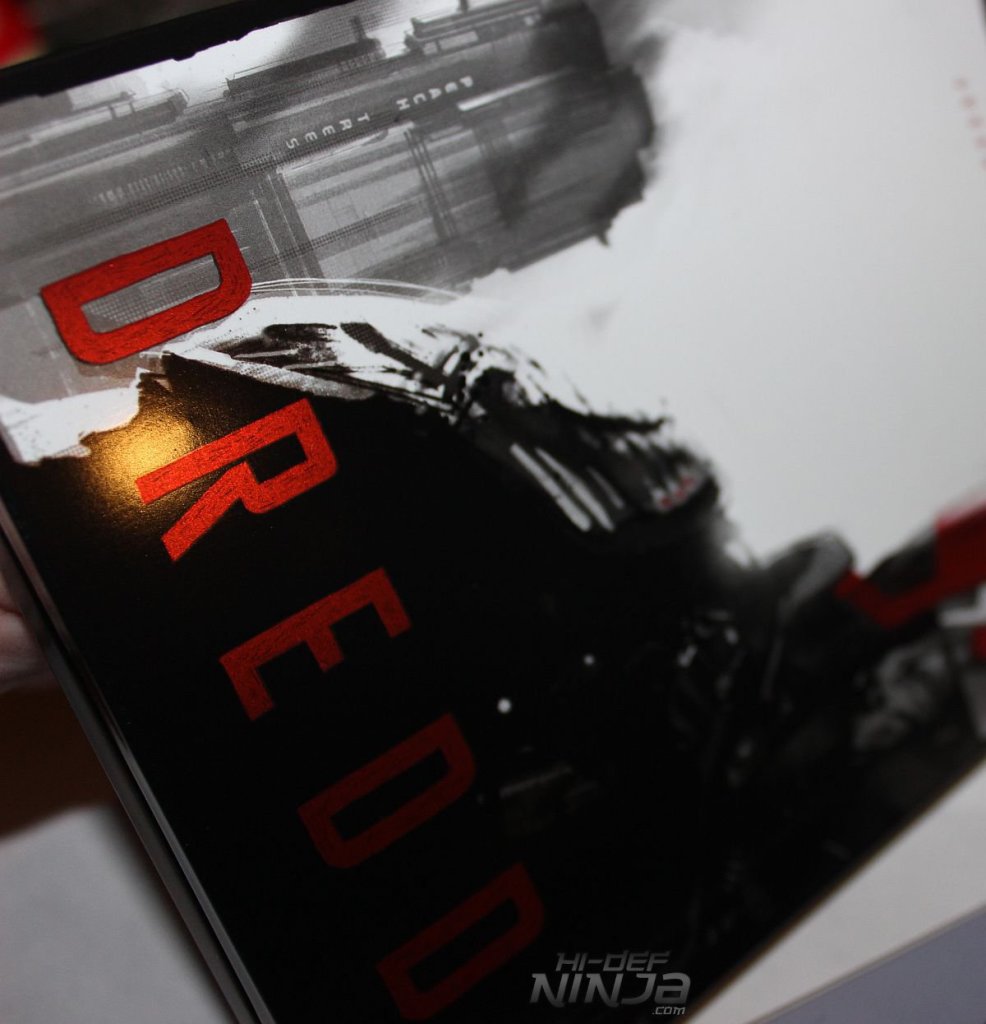 And once again, another Easter Egg as this is not shown on any of the mock shots. With this one, folks, I'm only giving you a glimpse as I think it'll be more fun to experience in store or in the mail when you receive your copy. 🙂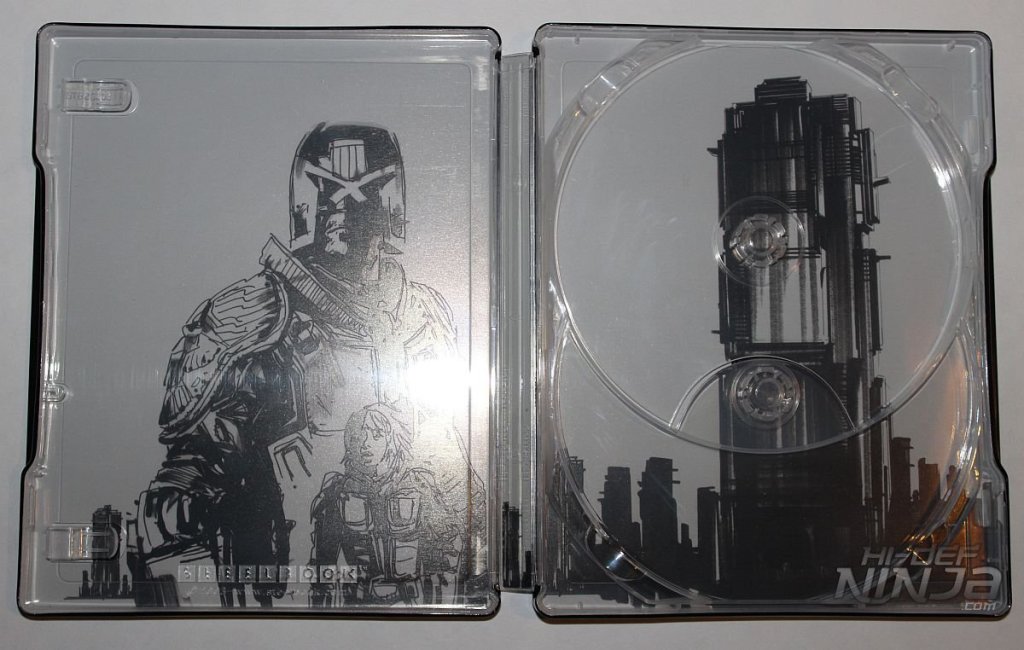 Look at that lovely glazed glisten! This has such a great feel in hand with one finish complimenting the next. Best Buy Canada even quotes it as "Glossy finishes with satin portions to make everything look like slowmo."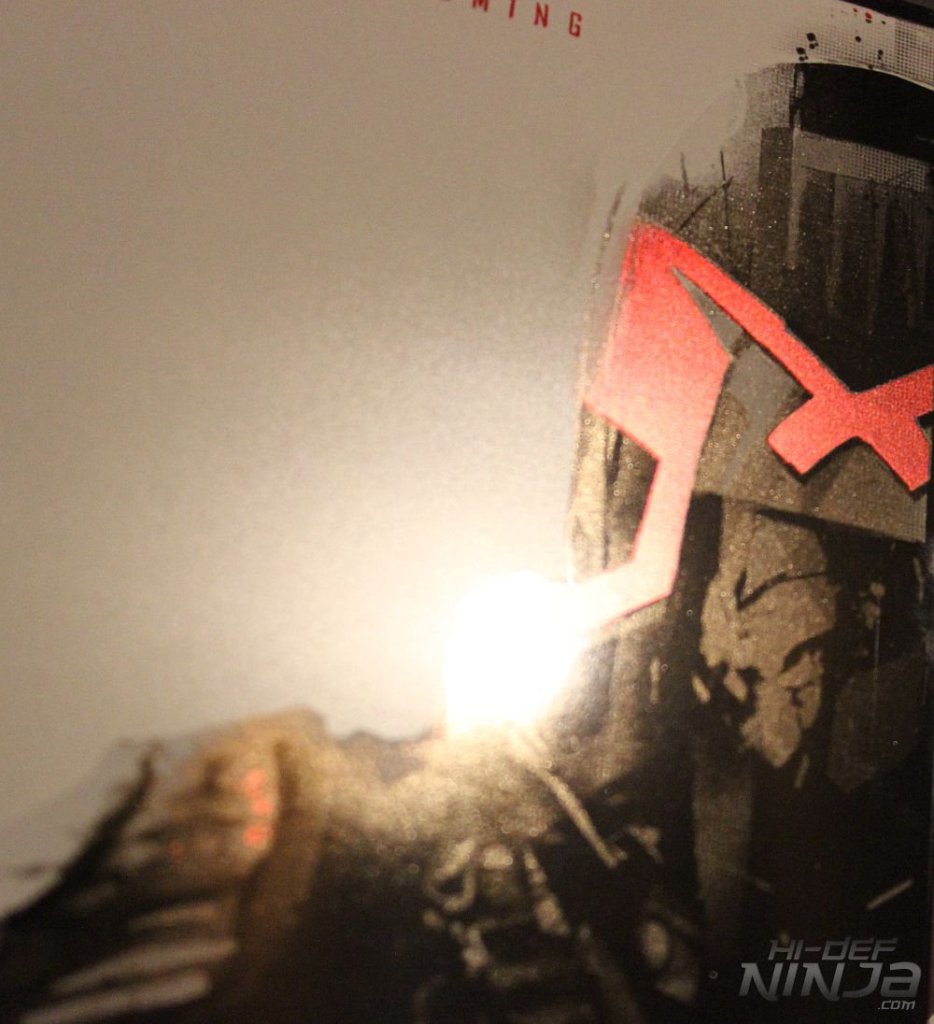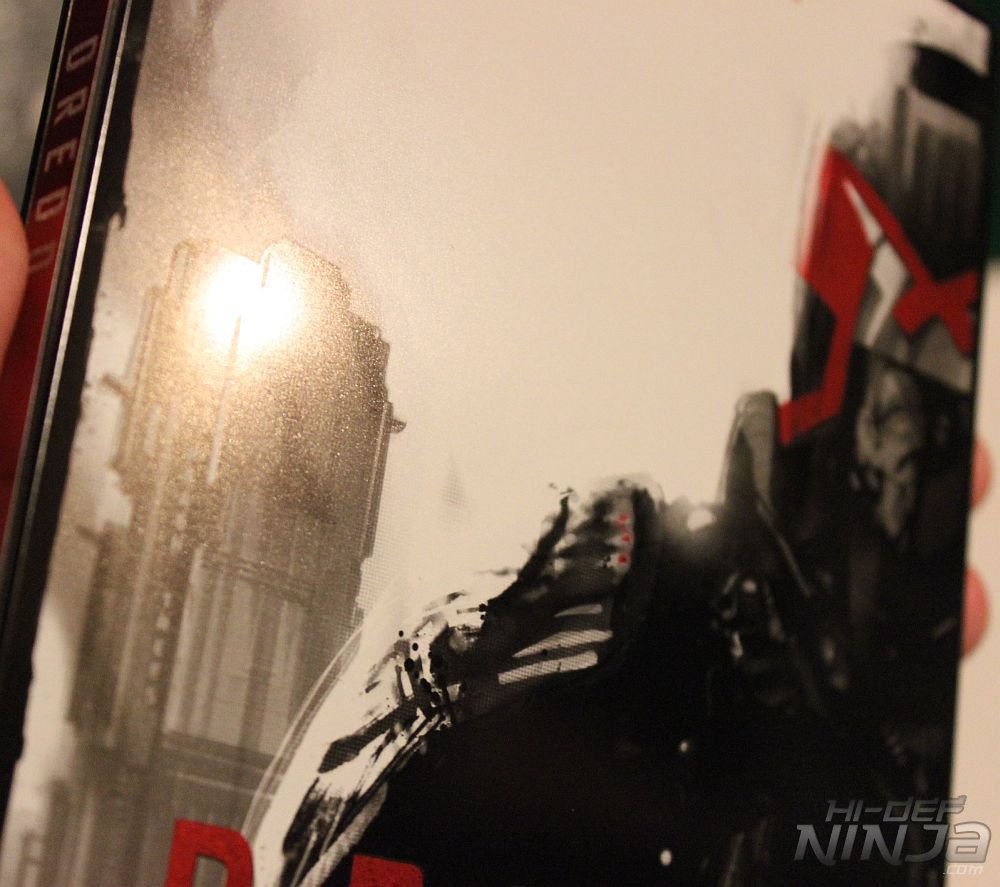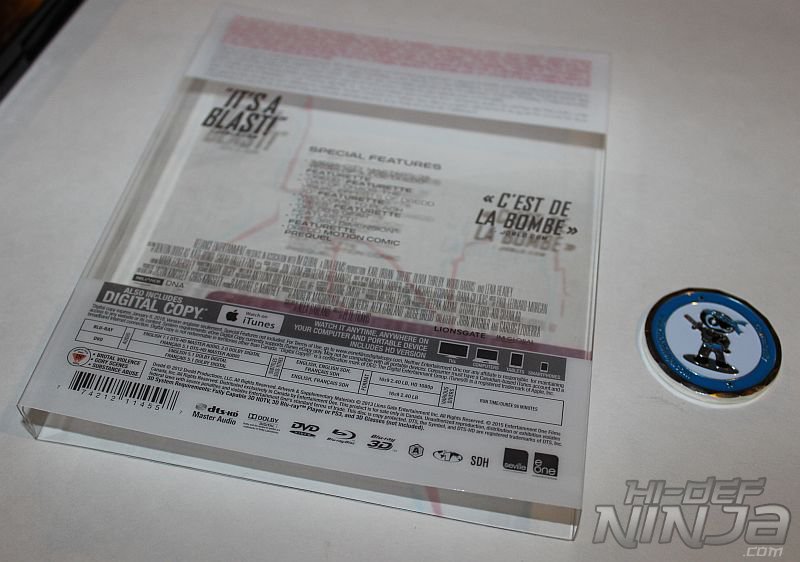 httpvh://www.youtube.com/watch?v=h8LxuSOgpqs