Over the San Diego Comic-Con, Mondo announced three new art prints for Guillermo del Toro's new movie CRIMSON PEAK.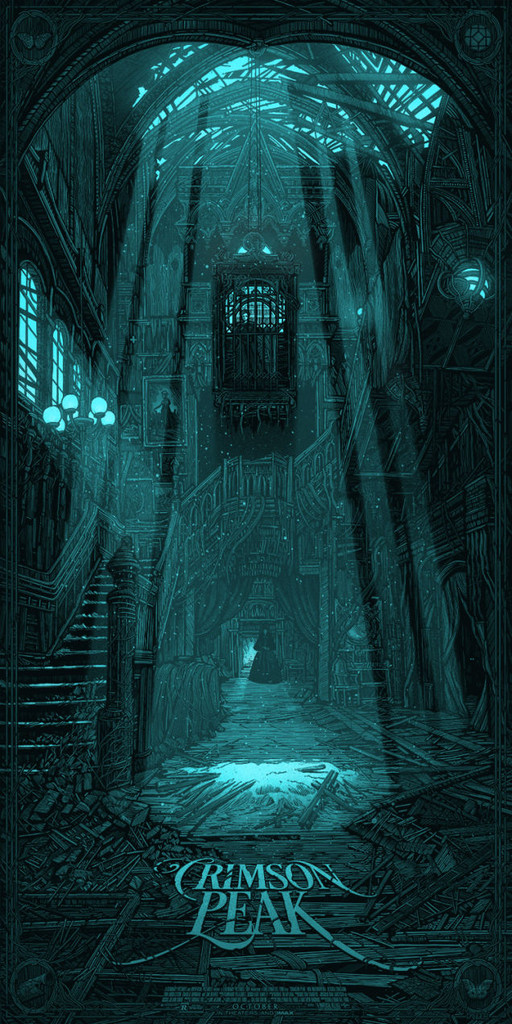 The first print designed by Daniel Danger, available in both regular and variants (the regular was only available at the Comic-Con with the variant being available online at an unconfirmed date) measures 18 x 36 inches and limited to only 325 pieces.
The second print was designed by Guy Davis and measures 24 x 36 inches and is also limited to 250 pieces.