A Note from Disneynature:
For every Digital and Blu-ray Combo Pack sold during first-week sales, Disneynature will make a donation to Conservation International in your honor to help protect endangered species in their natural habitat, supporting conservation project across Indonesia, Cambodia, and Sri Lanka.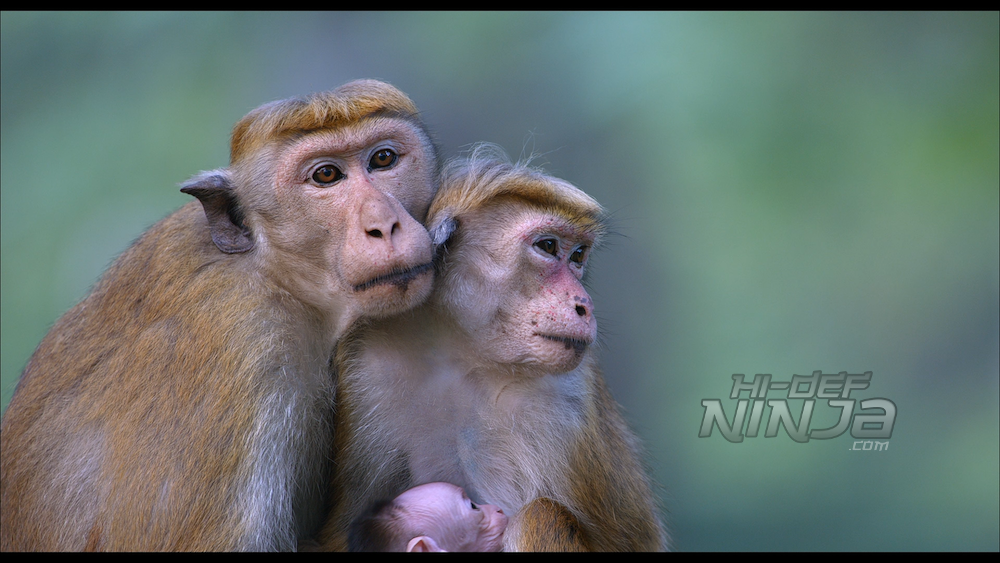 The story starts in the beautiful ruins of Polonnaruwa in Sri Lanka. There is a large population of the toque macaque, which is a type of monkey that lives in the region. They are small, cute, and clever with big personalities. The film follows Maya and her son who is her everything. When their peaceful land is overrun with a neighboring tribe of monkeys, the existing tribe has to find a new home. They even have to resort to traveling through human-populated areas and go to great lengths to ensure their survival.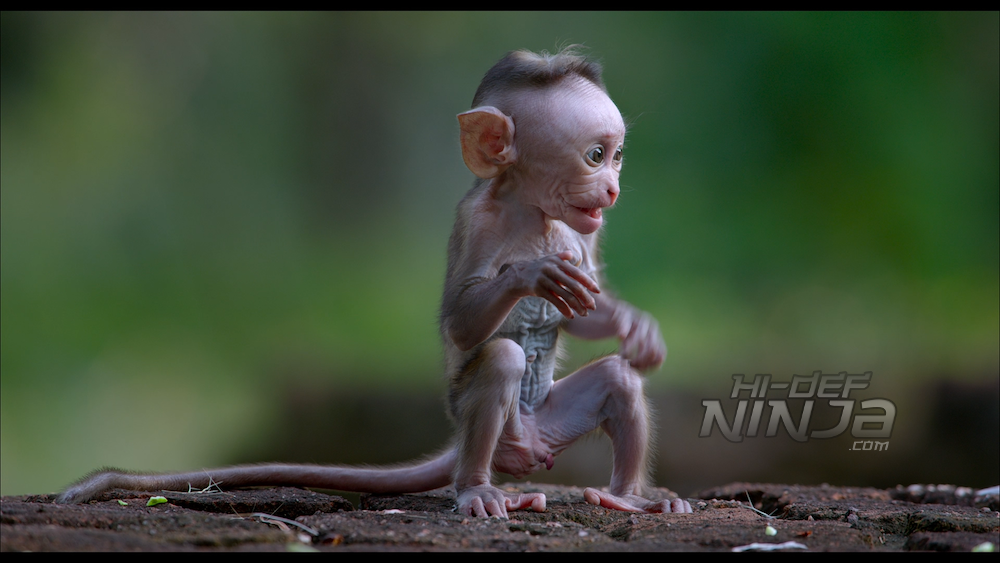 Disneynature is the production company that makes films based on, you guessed it, nature. The movies are made in a way that doesn't just give the viewers a bunch of facts, but tries to tell a story about the animals. One of the ways that they accomplish this is by using celebrities to narrate and comment on what is happening on screen. For this film, they tapped actress Tina Fey to narrate. She is very funny and does an excellent job with the storytelling with her quick wit.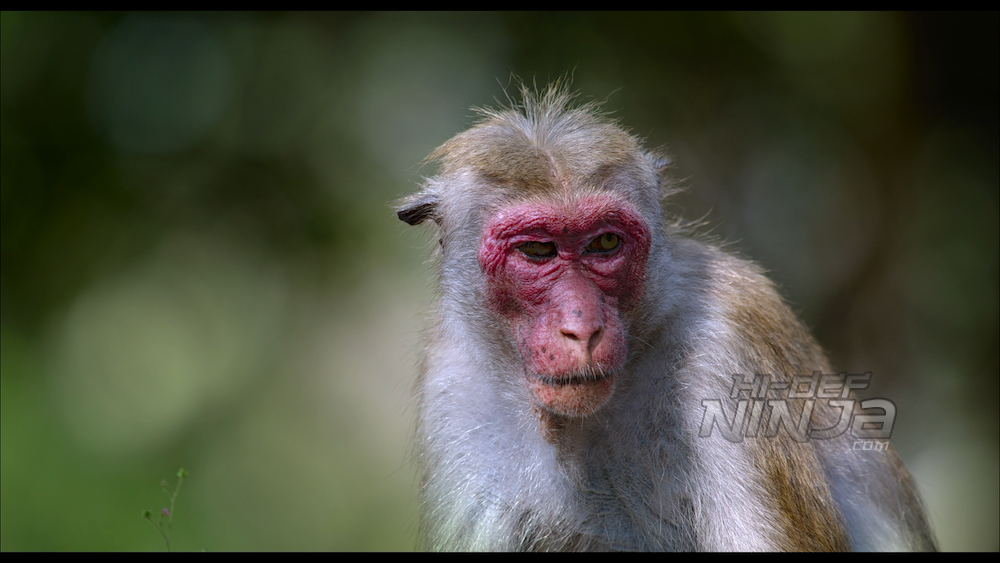 Like most of the Disneynature films, the transfer of this release is breathtaking. The opening pans over the ruins in the jungle and the lush greens leap off of the screen. It is a 1080p AVC transfer that is incredibly clean. There is so much detail seen in each shot, but the close-ups of the monkeys' faces look superb. The quality can be seen especially in the red-faced females. The subtle pigment changes, freckles, small hairs, and wrinkles can easily be seen in each frame. It's a beautiful transfer and is another notch on Disney's belt.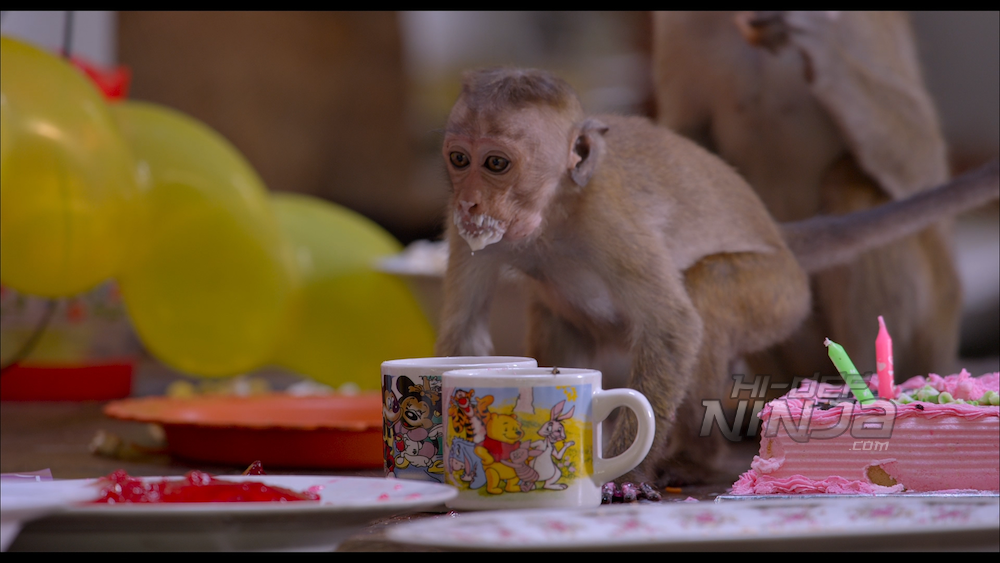 Disney uses a DTS-HD MA 5.1 mix that has its ups and downs. The filmmakers picked up an incredible amount of ambient sounds in the living jungle. You can hear distant animals coming from a cross-sectioned space in the home theater. It feels as if the crew had placed microphones in the distance to give the audio mix depth and richness that is there. On the other hand, there are a few minor issues with the release. The audio coming through the center channel is clear, but at times the narrating comes through as a little tiny. It wouldn't surprise me if her parts were recorded with different equipment during some of her sessions. As for the music, the songs sound great, but they are a little flat as far as equalization goes. For example, there is a cover of "Whatta Man" that feels like it is missing the bass.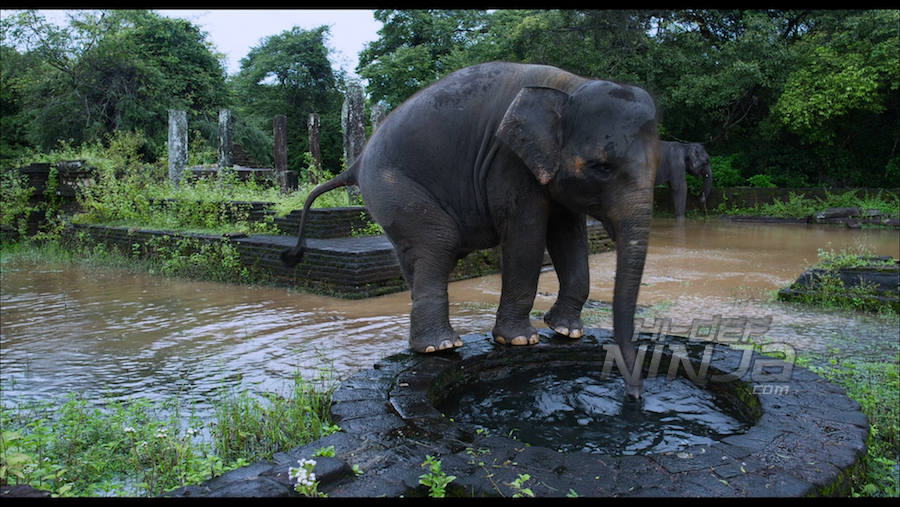 Bonus Features:
-Tales from the Kingdom: This clip is of the filmmakers explain how difficult some of the footage was to capture.
– On the Set of MONKEY KINGDOM with Jane Goodall and Wolfgang Dittus: This clip features Jane Goodall and Wolfgang Dittus visiting the area during the filming of the movie.
– Disneynature MONKEY KINGDOM: A Conservation: This featurette shows how Disneynature is involved in trying to preserve locations like in the movie because these places need our help. As I mentioned earlier, Disneynature is donating some of the proceeds to help with the program.
– "It's Our World" Music Video Performed by Jacquie Lee
– A Special Thank You from Disneynature: This is a "thank you" explaining the conservation program from Disneynature.
– Sneak Peeks & Info Screen
Disc Details
2-disc set – 1 Blu-ray and 1 DVD
Digital Copy
Running Time
81 mins
Edition Ratings
Rated G
Region Coding
Region Free
Video Resolution
1080p AVC MPEG-4
Aspect Ratio: 1.78:1
Audio Mixes
English DTS-HD Master Audio 5.1
English DVS Dolby Digital 2.0
Spanish 5.1 Dolby Digital
French 5.1 Dolby Digital
Subtitles
English SDH
Spanish
French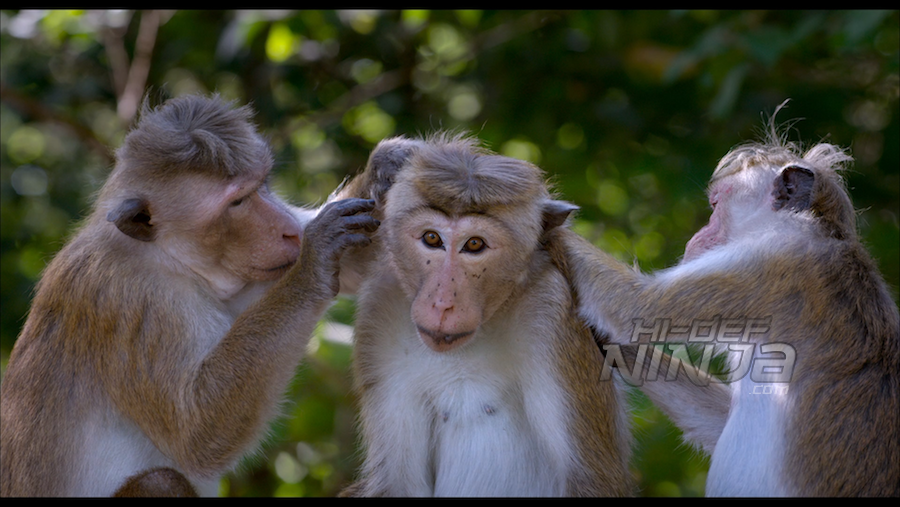 MONKEY KINGDOM is another triumph for the Disneynature series. They put out these releases that may sugarcoat the reality of these animals a little to keep things rated G, but they definitely don't water things down too much. The monkeys are shown in some danger, but things never get "violent" like you might see on the Discovery Channel or National Geographic. The movie looks amazing and sounds great. I don't think anyone could've done as well as Tina Fey to convey all of the monkeys' personalities. She really has a knack for voice work and I would like to see her do more voice acting in the future. I would easily recommend this release to anyone interested in nature documentaries or are looking for something a little different that is family friendly.
Order your copy from Amazon