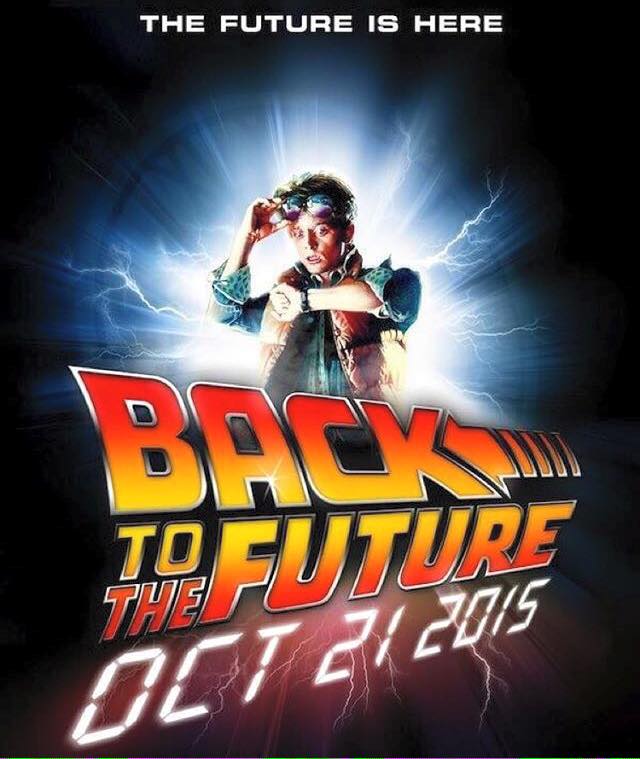 Today is October 21, 2015 — the day that Marty McFly and Doc Brown jumped to during BACK TO THE FUTURE PART II.
While there may not be any hoverboards or self-tying sneakers around, Universal Pictures is still celebrating today's monumental event. Not only are they releasing new editions of the films on Blu-ray today (including a SteelBook, a Digibook, and a Flux Capacitor edition, among many others worldwide), they've also released this wonderful message from Doc Brown himself, Christopher Lloyd:
httpvh://www.youtube.com/watch?v=JwL0HZSc2Sc
In additional to that great video, Toyota has put together something special: a short starring Lloyd and Michael J. Fox as they discuss the real 2015.
httpvh://www.youtube.com/watch?v=eVebChGtLlY
BACK TO THE FUTURE began in 1985 with PART II following in 1989 and then PART III concluding the series in 1990. Directed by Robert Zemeckis and co-written by Zemeckis and Bob Gale, the beloved series celebrates its 30th Anniversary this year, so get out there today and wish everyone a Happy 'Back to the Future' Day.
To think, after today, the entirety of BACK TO THE FUTURE will take place in our past…