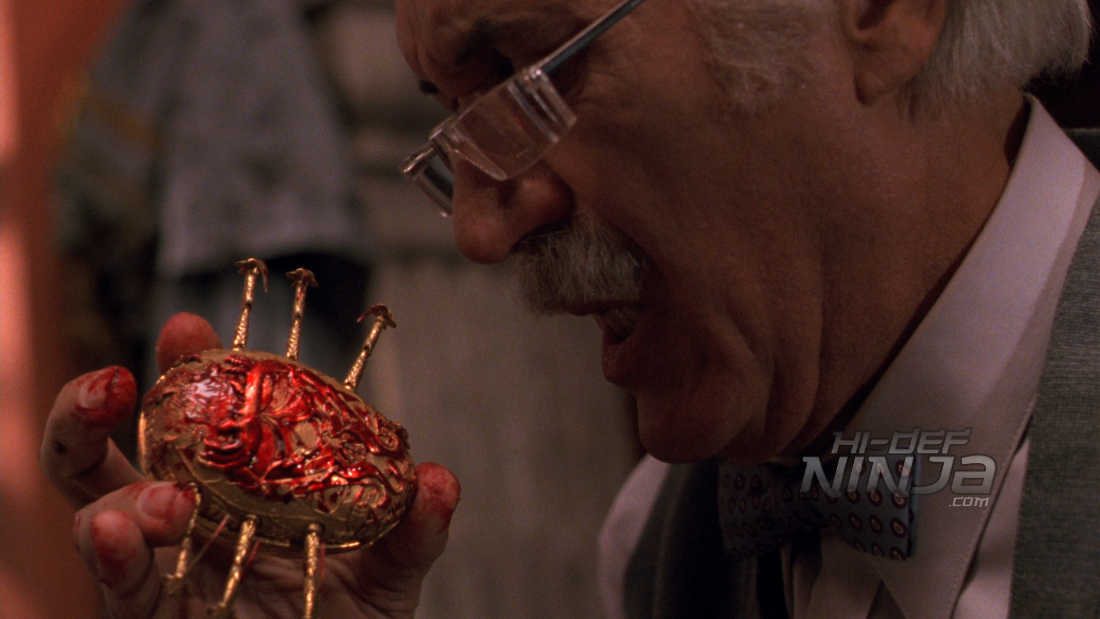 Let me first say that I am an eclectic kind of movie fan. There isn't a genre that I don't enjoy, from the old turn of the century silent films to pretty much anything modern. I do definitely dig horror movies, even some of the ones that are laughably predictable. I don't discriminate and I'll watch anything with zombies, monsters, or serial killers. Of course I'll watch the run of the mill horror, but I especially like those movies that take an idea and put a clever spin on it. That is why I have always enjoyed the Guillermo del Toro film CRONOS. It's a vampire movie, not the kind with fangs, a lack of reflection, and a fear of garlic, but the kind where the vampire in the movie has a biological need for blood. This is an idea that del Toro has put into many of his vampire-related projects like BLADE II and THE STRAIN series.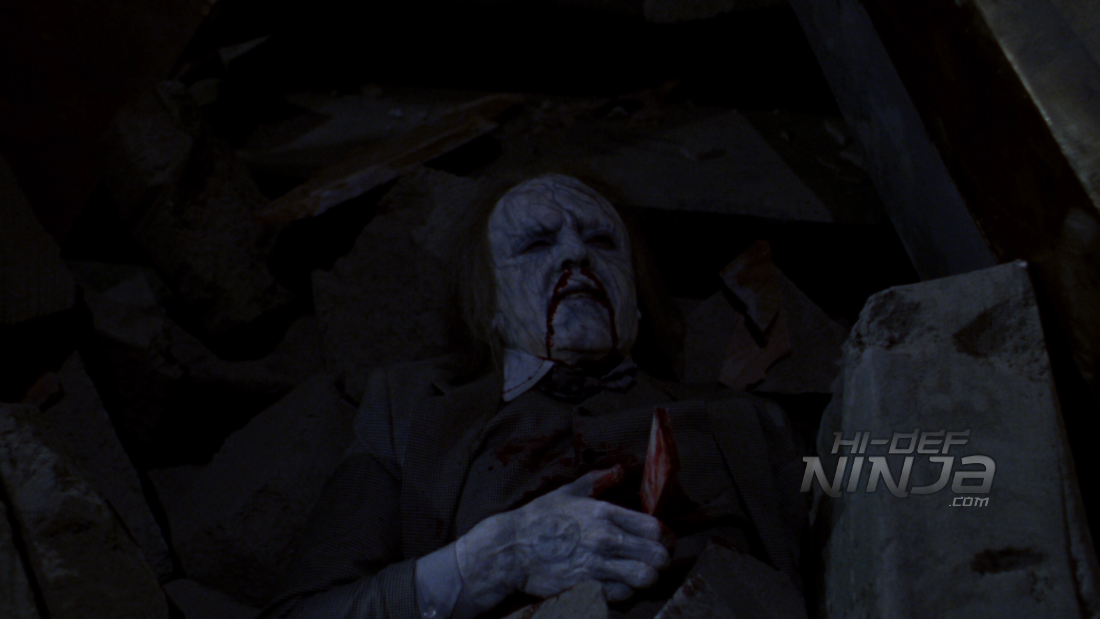 If you've never seen this amazing classic, let me give you the rundown: In 1536, there was an alchemist who was commissioned to create a device that can grant eternal life called The Cronos. The Cronos takes the blood of the user and filters it through an insect. The filtered blood is then injected back into the user with a painful stinger, but the end result is you feel invigorated and even made younger. Eternal life comes at a cost: the user has an unquenchable thirst for human blood. When the device comes into possession of an antiques dealer named Jesus Gris (Federico Luppi), he accidentally uses The Cronos device. He gets the thirst in the middle of the night, but he looks and feels younger in the morning.
He finds that he has to keep using it and causes himself to have junkie-like behavior for blood. He cannot help how he craves it no matter how much he tries to deny it. The story ends on a rather somber note, but it tugs slightly at the heart strings.
The film is from 1993 when some of today's most successful directors were beginning their careers and del Toro began with a horror movie. Like I said, I like the films that take a new direction with classic ideas. That's exactly what del Toro did with this film. He took some cues from classic vampire movies and made some references from the stories we all know like making the sun burn their skin.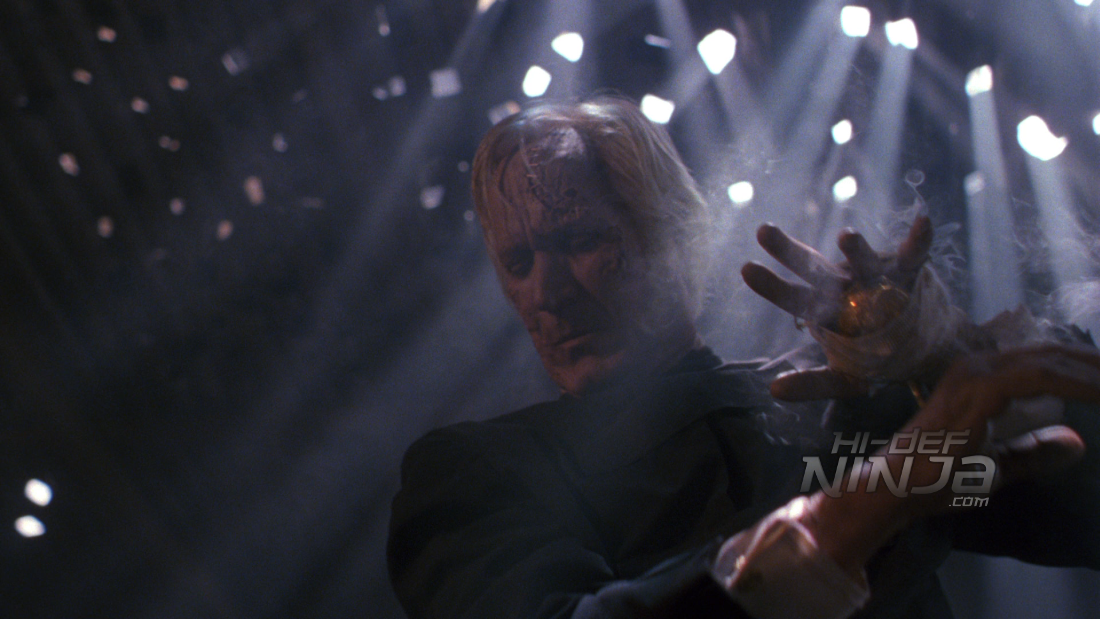 However, like some vampire movies, you watch the man's slow decent into his own personal hell. That's what makes the movie scary. There are none of the typical what I like to call "cheap scares" like you might see in a slasher with someone or something jumping out at you, but fear is a big part of horror.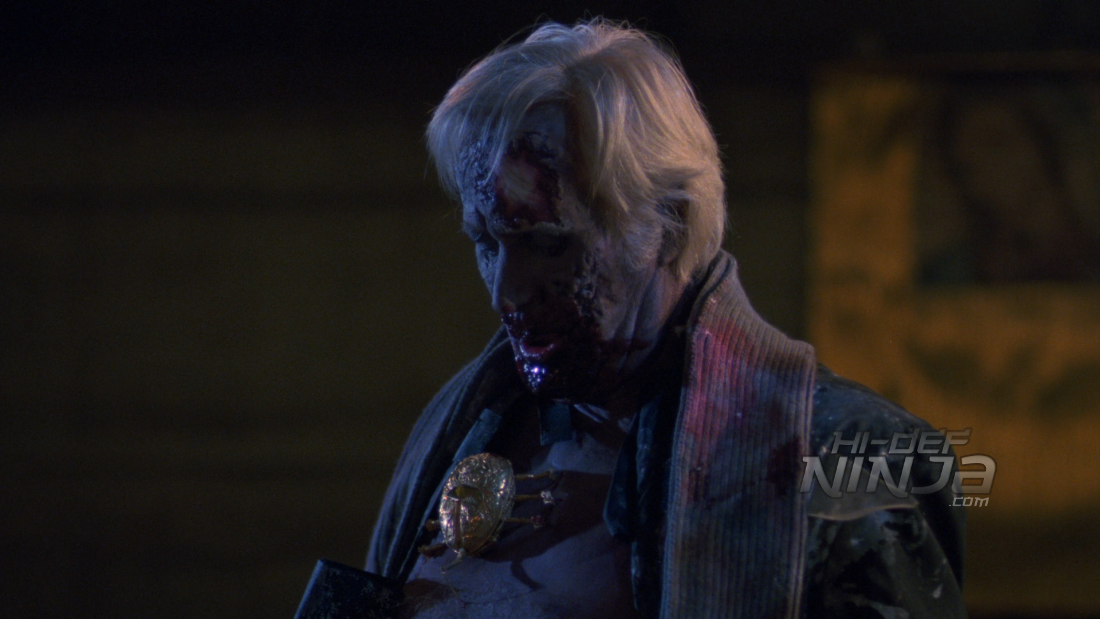 Now don't get me wrong, there are some pretty gross moments that are done with practical effects and make-up, but this was a movie that was made a few years before the genre got really nasty with some of images on screen. So if you're looking for something a little different this Halloween and dig what del Toro puts out there, don't wait on this. I have the Criterion Edition Blu-ray and it looks gorgeous. It has been carefully remastered the way the company knows how. Checking out this film is well worth your time and I hope you like it.
———————
JOIN IN ON THE DISCUSSION AT HI-DEF NINJA'S 24/7 HORROR FORUM! #HDNHORROR