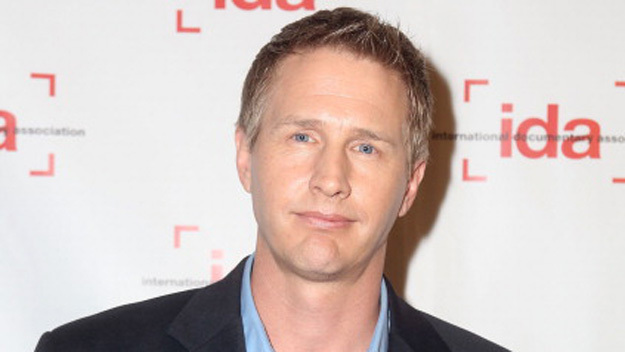 Last week, I had the opportunity to speak with Oscar-winning* director Daniel Junge. He, along with Kief Davidson, co-directed the new film BEYOND THE BRICK: A LEGO BRICKUMENTARY. It is a documentary about the history of LEGOs and the people who love them.
Michael – Are you yourself a LEGO fan?
Daniel – I love LEGO and that comes from the nostalgia of playing with my brother on the carpeted living room floor with the bricks. I've been reintroduced to it now that I have have kids and making this film. I won't say that I'm an AFOL (Adult Fan of LEGO) because that's a particular thing and I learned with this film, that's a very specific thing that requires passion, dedication, and love of the bricks beyond what I have in terms of nostalgia.
Michael – What was it that sparked the idea for the documentary?
Daniel – The idea of the film really came from the community and documenting the community. The executive Producer wanted to cover Brickworld, which is one convention that we have in Chicago, and I felt like that was a little limited and that's when I learned about the expansiveness of this community and that we should do something on the whole landscape. Then we approached LEGO to see if we can shoot inside as well as outside the company. They've been approached by many teams before, but I think they liked our community-centric approach and our team and we were off and running.
Michael – What kind of access were you given to make the documentary at the LEGO corporation? Was it unfettered access?
Daniel – I would't say unfettered. We definitely had better access than any documentary team ever and LEGO let us in for certain things like the master builders and the [giant] X-Wing in New York. We got to shoot on the set of THE LEGO MOVIE and got to shoot more than any other documentary team. We weren't able to shoot in the design room itself.
They're protective of the IP and it's kind of like the chocolate room at Wonka's factory and that's the one place our cameras were not allowed to film.
Michael – What was your favorite part of making this film?
Daniel – I think that Kief would agree with this sentiment: both of us had a favorite story and it ended up on the cutting room floor. It was about robotics for kids in the Coachella Valley, but it's in the extras [on the disc]. I also filmed with a crew of punky kids that made dystopian cities with a BLADE RUNNER-esque quality.
Michael – Has it been amazing to see the Rivendell creation up close?
Daniel – It was important to have the creator, Alice, in the film because she is a woman and unfortunately, an exception to the rule, but also because she is so outspoken with women and girls building [with LEGOs]. The quality of her builds were comparable to any that we encountered… she is arguably the best builder in the film. So seeing the detail on her constructions up close was great. We spent many, many hours filming Rivendell.
Michael – It did look amazing on film, but I can only imagine seeing it up close.
Daniel – That's the joy of going to these conventions, there is amazing stuff there.
Michael – Did you yourself get to attend the conventions mentioned in the film or just the one in Chicago?
Daniel – I did Brickworld in Chicago and Brick Fair in Virginia. Kief did BrickCon in Seattle, so I didn't get to go to BrickCon in Seattle, but I want to someday because it's pretty outrageous and, in some ways, the most irreverent of all of the conventions.
Michael – My last question is sort of a side note, but it is still about the documentary. Are you a fan of the band Devotchka? I see it was the final song in the movie and I'm a fan, but I feel like they're a bit obscure.
Daniel – You're the first person to ask about that, that's awesome. Not only am I a fan of the band, I'm friends with the drummer. We were hoping to get an original song in the film and we were lucky enough to convince them to do a song. We promised them that we would animate them. All of the animation is done by AFOLs. The one thing I am a little bummed about is that there aren't any true lyrics in the song, so it won't go up for best song at The Oscars. It won't be in the [Best Original Song] category. You have to have "true lyrics" in the song to be nominated. It's the "Colorado Connection" and that's how I know them.
I would like to thank Daniel Junge for taking the time to speak with me about the film. It is much appreciated. If you haven't seen the film, the Blu-ray releases on 11/3/15 and I do recommend it. There is so much that I never knew about these little bricks that were a big part of my childhood.
NOTE: I will update this post with the link for the Blu-ray Review when it is finished.
Order your copy of A LEGO BRICKUMENTARY from Amazon.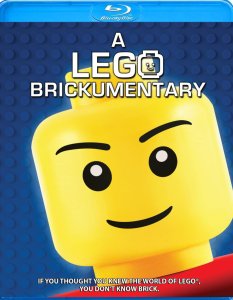 * 2012 Academy Award Winner – Best Documentary, Short Subjects – SAVING FACE (shared with Sharmeen Obaid-Chinoy)