Apple: "Feel the wrath of Mr. Gnome! Do you feel it? The wrath of Mr. Gnome!"
The year is 1997. Water is hard to come by, rubbish litters the Wasteland, The Kid lives in a bunker, and tyrannical leader Zeus rules a post-apocalyptic land with much more than an iron fist. A chance encounter with a mysterious girl called Apple leads The Kid on a life-changing mission, and in the process, he becomes Turbo Kid, a real-life incarnation of his beloved superhero Turbo Rider. The Wasteland suddenly looks much brighter than it did before, but is a red suit of armour and a BMX bike enough to restore a long-forgotten world?
TURBO KID is a Canadian-New Zealand production that premiered at Sundance Film Festival in January 2015. Written and directed by François Simard, Anouk Whissell and Yoann-Karl Whissell, it is fast becoming a cult hit within the movie community, and deservedly so. Positive word of mouth has hit it hard, and a solid stack of reviews has made it a film that seems to finally be finding its feet almost six months after its initial release. I heard of it by chance through a friend, and my first viewing was on New Year's Eve last year. Immediately after the end credits rolled, I knew I'd found something special — a film that was somehow still hidden away in the depths of cinema obscurity. It was an instant Blu-ray purchase for me and one I've since re-watched, enjoying it even more on a second outing.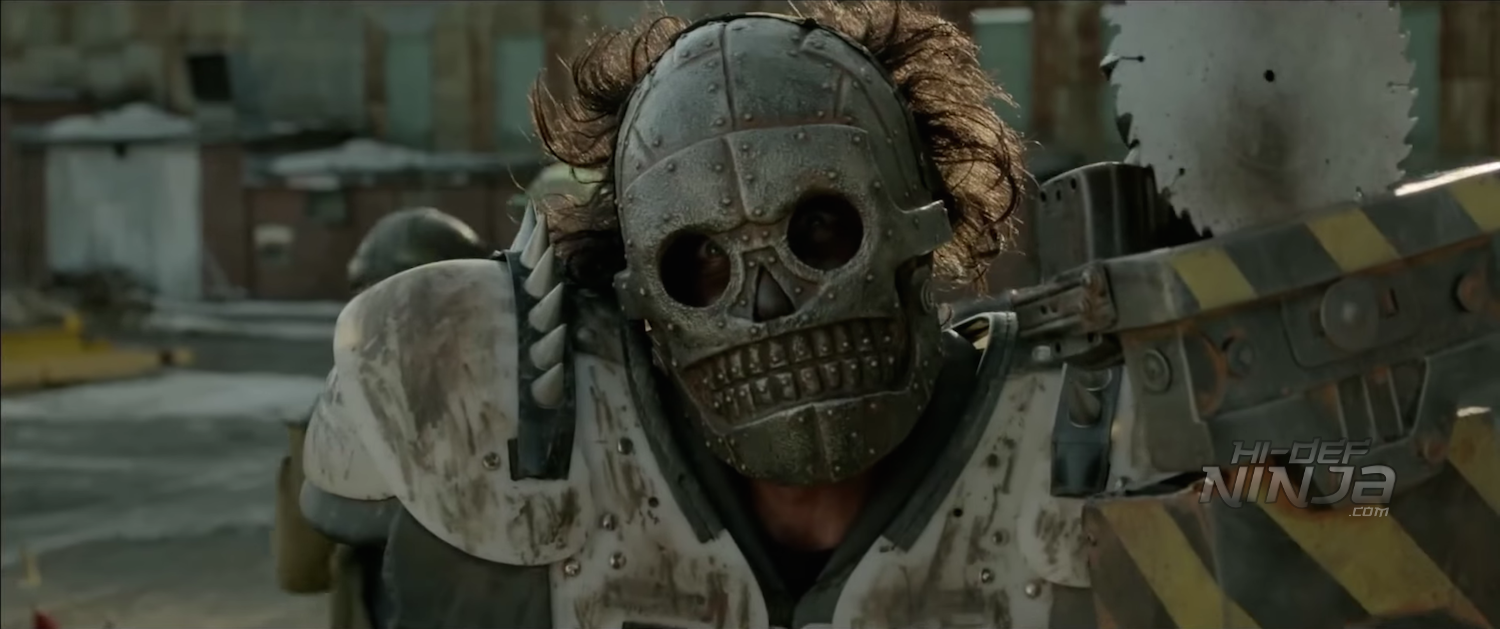 The relatively unknown cast of TURBO KID are all brilliant, particularly Laurence Leboeuf as the innocent, softly spoken Apple. She brings a wide-eyed naivety to the character that I don't think many actresses could have achieved so successfully, and my immediate attachment to Apple is testament to her understated performance. Munro Chambers also shines as The Kid, making his character one full of bravery, hope and determination, again with a certain childlike quality to him. He handles action scenes well and is pretty skilled at riding a BMX — basically all the essentials needed to be a turbo-charged superhero. The supporting cast also do a great job of leaving their mark, especially Michael Ironside as the sadistic Zeus, a guy who really isn't someone I'd want to find myself pitted against. The whole cast gel well and have noticeable chemistry which really makes the whole film seem like an effortless production. In reality, I'm sure it was anything but, though it certainly feels that way!
Rather than rely on special effects for certain gory scenes, the production team decided to keep things as practical as possible. These practical gore effects work really well and are reminiscent of 80s monster movies, back when budgets were low and CGI effects were a huge luxury rather than a necessity. Opting for the practical route gives TURBO KID an added feeling of authenticity, and it's refreshing to see an action film break the current mould, especially when CGI would no doubt have enhanced many a blood-soaked fight scene. As it is, the stylised violence and gore adds a nostalgic element to TURBO KID and makes it that much more watchable. Other filmmakers should take note — it's amazing what you can do with a big idea and a limited amount of money.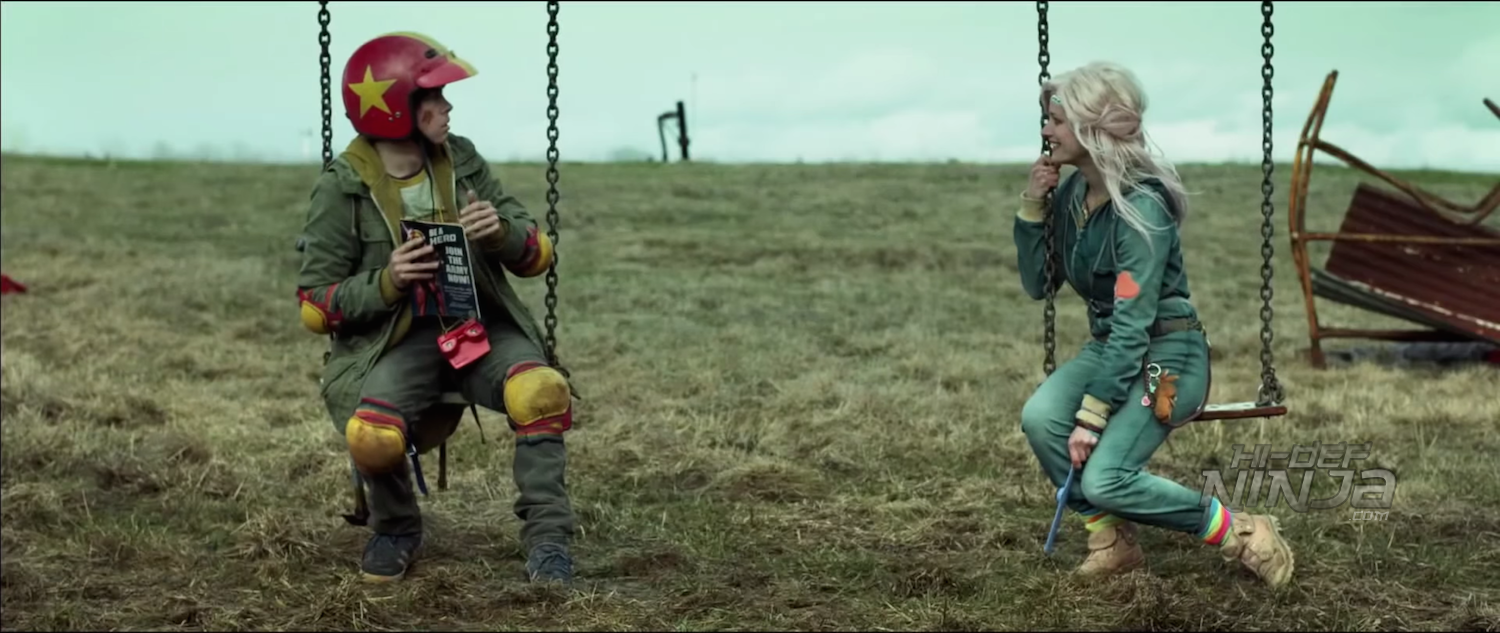 My personal favourite part of TURBO KID is, without a doubt, the incredible soundtrack, composed by Canadian electronica duo Le Matos. It provides some much needed musical relief in a story that can seem quite bleak, and it's an electro hook-fuelled instrumental treat for the ears. Without this soundtrack, TURBO KID would be a very different film, and all credit is due to Le Matos for creating an OST so fitting and memorable. As soon as the opening minutes of standout track 'Tequila Sunrise' filled the screen, I was in love — with both the music and the unlikely tale of a heroic boy and his bike.
Considering its dystopian subject matter, TURBO KID is surprisingly colourful and upbeat, thanks largely in part to the aforementioned soundtrack. The costume colours are brimming with vibrancy, the locations are bright and even the Wasteland looks more visually pleasing than it perhaps should. Aesthetically, the whole production looks somewhat like a children's adventure film, until the violence and gore sets in and the reason for its home video '18' certificate suddenly becomes crystal clear. Because of its wide appeal, familiar themes and adult content, TURBO KID could easily fall into several genres, predominantly action, sci-fi, adventure and maybe even a little comedy. It's a film that can't be put into one specific box, and I think that's part of its burgeoning popularity.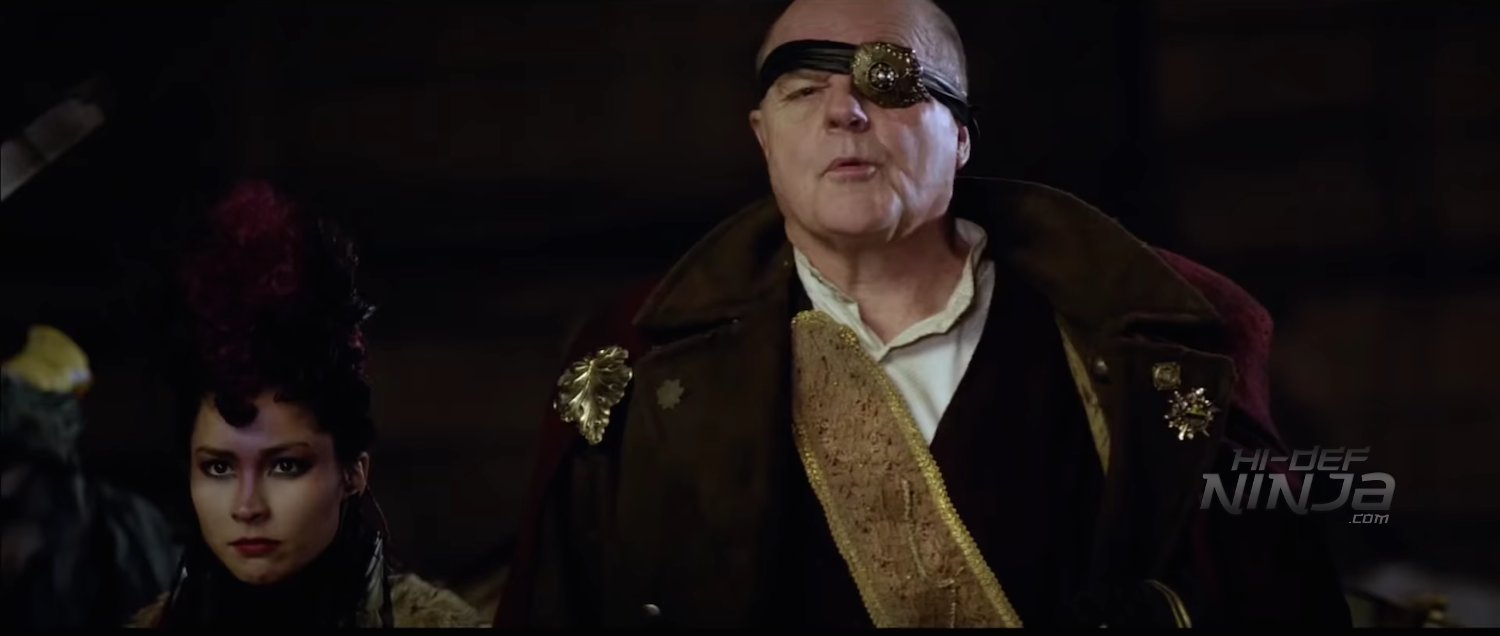 Overall, TURBO KID is a genius little film that deserves a huge following of gnome stick-wielding cosplayers. It's the most enjoyable film I've seen in a while, and it's such a fun watch for anyone who likes their superheroes to be a little different to the usual Marvel/DC fare. The characters are genuinely memorable, the plot is simple but effective, and it's a viewing experience that does stay in your head for a while after the credits roll. If you haven't yet been introduced to The Kid and co., do yourself a favour and pick up a copy. I guarantee it's an hour-and-a-half well spent.

– JENNY DAVIES
————–
ORDER YOUR TURBO KID BLU-RAY STEELBOOK TODAY!
httpvh://www.youtube.com/watch?v=zPcA91GqAMM