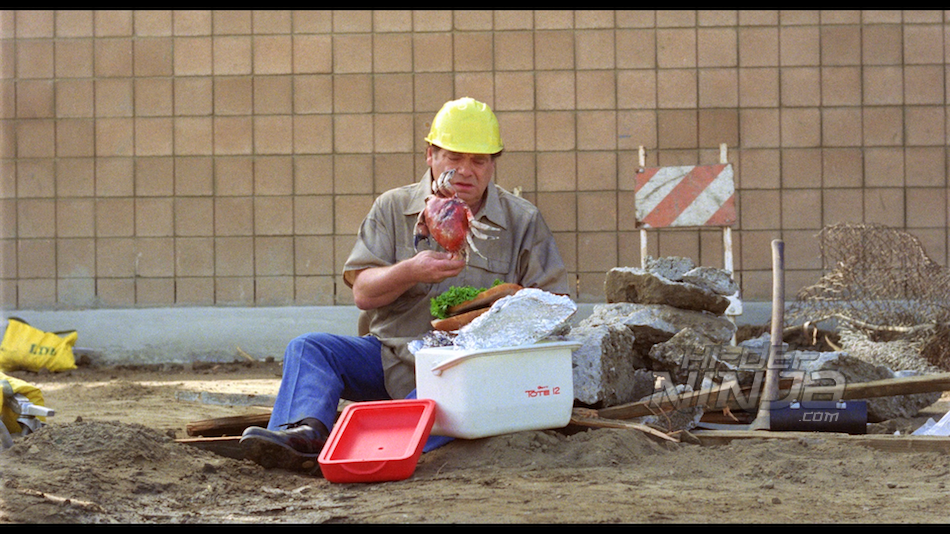 Donald is a simple man who's married to a very annoying wife. All he wants to eat is easy food like bologna sandwiches but she makes him sandwiches with whole crabs on a giant, round roll. She has decided she wants to be classier and make gourmet foods but she just makes things that aren't even recognizable as food in a microwave oven that could nuke a side of beef. So one drunken night, Donald comes home and is fed up with not being able to eat like a normal person so he kills her with a pepper mill. He wakes up, forgetting the events from the night before and reaches in the fridge for a snack. He tastes something that he actually likes and discovers that it's his wife's hand. Now he has a taste for this new meat and he needs to get more of it.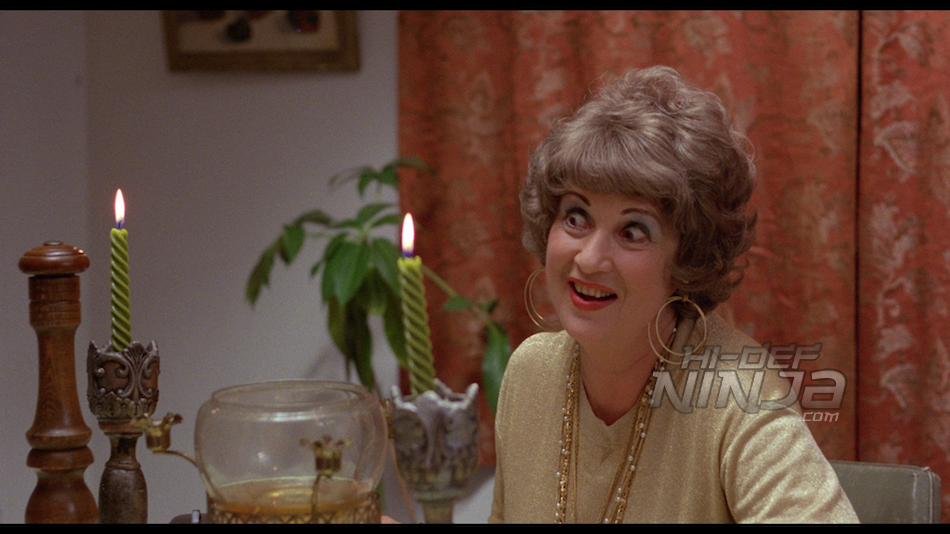 Wayne Berwick directs the 1983 film, MICROWAVE MASSACRE, and this is only one of his 2 feature films. The movie is considered to be a cult classic but it is incredibly hokey and that's the way he wanted it. It isn't just a character here or there but all of the characters in the film have extra cheese. If I had to tonally compare it, it would be a mix of THE TOXIC AVENGER and RETURN OF THE KILLER TOMATOES. To be fair, I haven't seen very much of Jackie Vernon's work except for the animated TV special, FROSTY THE SNOWMAN so for me to see him in a role like this is weird for me. All I hear is a voice from my childhood with his one-liners and dirty jokes.
Now, I know that there are a lot of people that won't agree with me about the film because, like I said, this has a tremendous cult following. When obscure movies become a cult thing, they then become classics. So yeah, I completely understand where the following comes from but I'm not a tried and true follower.
Cast
Jackie Vernon – Donald
Loren Schein – Roosevelt
Al Troup – Philip
Claire Ginsberg – May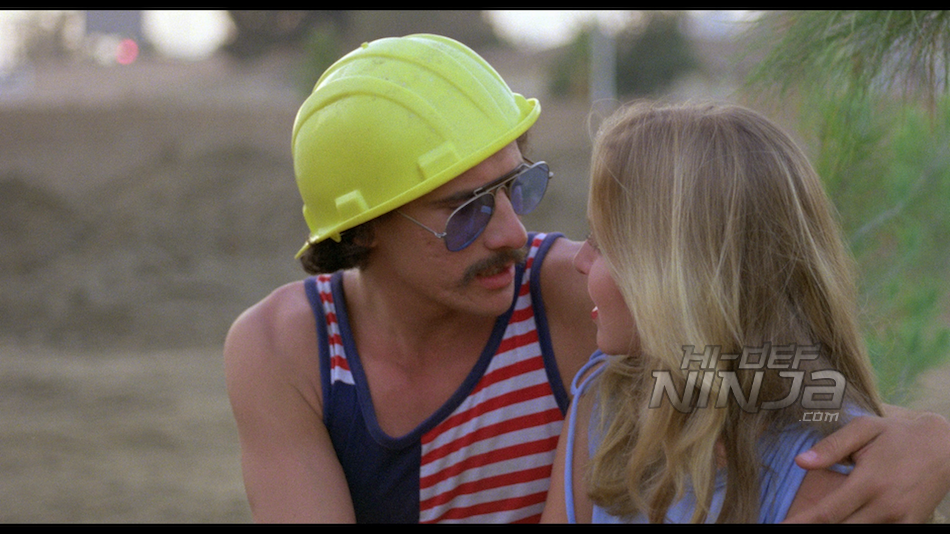 The video is presented in a 1080p AVC transfer.
As a whole, the new 2k transfer is good but not exactly great. There are times where the coloring will fluctuate with the hues shifting quickly from green to red. However, when the hues became a little more neutral, the skin tones became natural. The other coloring was bright and on the bold side but not brilliant. There is an even grain and the details in the brighter scenes looks great. You are able to see some dirt and speckling and it is never distracting. Unfortunately, in the darker scenes the details get a little muddled and some crushing with artifacts occur.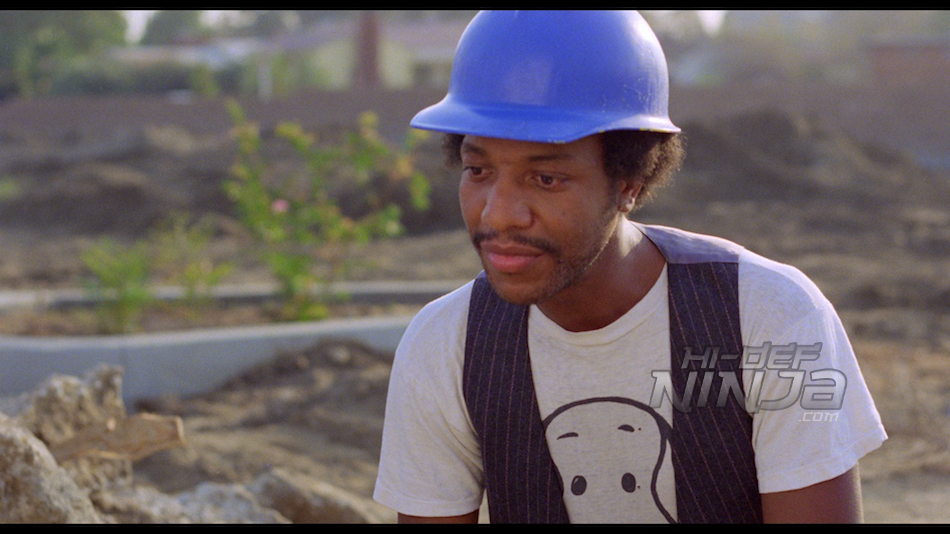 The audio is a LPCM mono mix.
This is the mono mix from the original release and it is split in the front speakers. The dialogue is sharp and is slightly louder than the music in the movie. This is the same as with the effects and no one part of the mix overpowers the other. The only issues I heard were the pops and crackles on the mix that reminded of listening to a vinyl. They were about where a reel change would happen so the scene changing made it more noticeable.
Bonus Features:
-Audio Commentary with Wayne Berwick
-My MICROWAVE MASSACRE Memoirs: Brand new making of featurette including interviews with writer-producer Craig Muckler, director Wayne Berwick, and actor Loren Schein.
-Image Gallery
-Trailer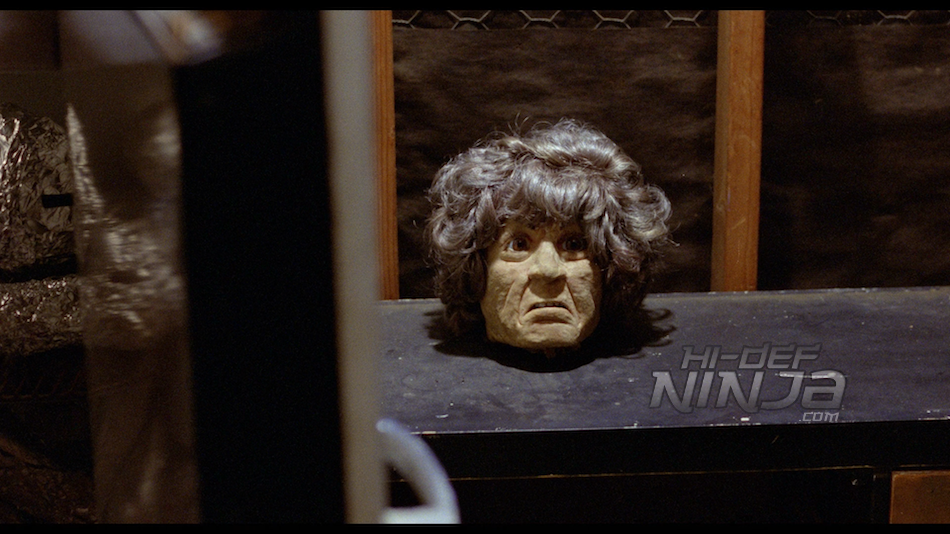 Disc Details
2 Disc set w/ 1 Blu-ray and 1 DVD
Running Time
76 mins
Edition Ratings
Not Rated
Region Coding
Region A
Video Resolution
1080p AVC MPEG-4
Aspect Ratio: 1.85:1
Audio Mixes
English LPCM 1.0
Subtitles
English SDH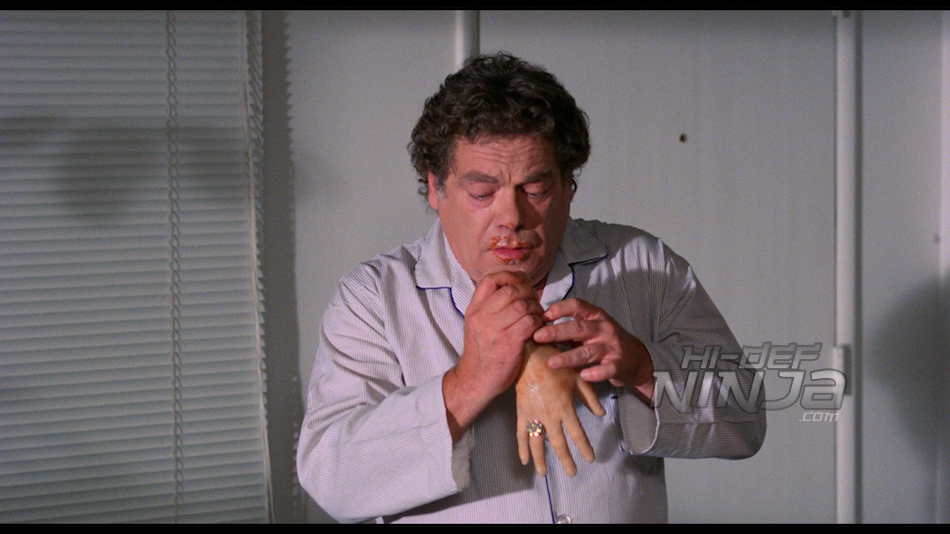 MICROWAVE MASSACRE is a little more on the comedic side than horror, mostly because the filmmakers wanted it that way. They put a comedian in the starring role and the supporting felt purposely amateurish. The audio and video on the Blu-ray most likely look the best they ever have so the VHS owners will be happy for this upgrade. This is a grindhouse film with a strong following that I know the fans will appreciate.