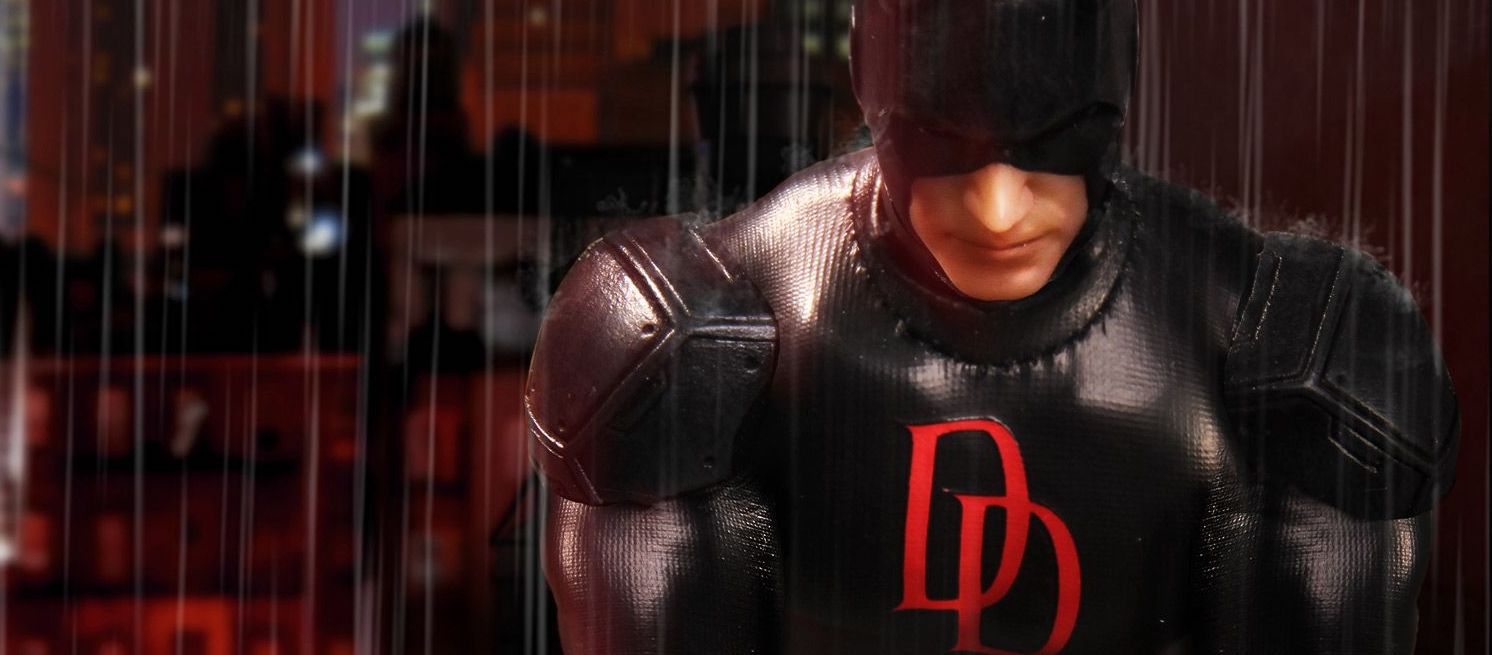 Mezco has been doing a phenomenal job with their One:12 line which has featured figures from Judge Dredd, DC Comics, and Marvel. For NYCC this year, they have some exclusives that I know fans and collectors will love to add to their collections.
The one I'm the most excited about is the Judge Dredd and his Lawmaster in a darker blue variant than the standard version available. With his uniform made of fabric, classic helmet with a translucent visor, and arsenal made up of 2 grenades, a Lawstick, a boot-knife, his trusty Lawgiver Pistol, and ammo mag; he looks ready to clean up Mega-City One.
The Lawmaster features sounds effects, the two guns in the front, turning handlebars, and handcuff storage. There are also light up areas of the headlights, a spotlight, and 3 taillights, backlit GK13 computer. Dredd and Lawmaster retail for $195 USD.

Mezco has already released a original yellow and classic red Daredevil but for their exclusive, they're doing a Shadowland Daredevil from the latest comics. It is an all black costume with some red accents here and there. The figure will, of course, be 1/12 scale with his body having 32 points of articulation, a fabric uniform, his billy clubs, a sonar post for posing as well as a posable cable for photos or displaying. The figure retails for $80 USD.

Finally, the Living Dead Doll Resurrection Rain will be a Midnight Variant. At 10" tall with 5 points of articulation, this creepy doll will have a removable thorn crown and ebony feathers. Also included is a free Posey figurine. The doll is $70 USD but they are sold out online but they should be available at the convention in October.