United States Postal Service's New York Comic Con Wonder Woman First-Day-of-Issue Stamp Dedication Ceremony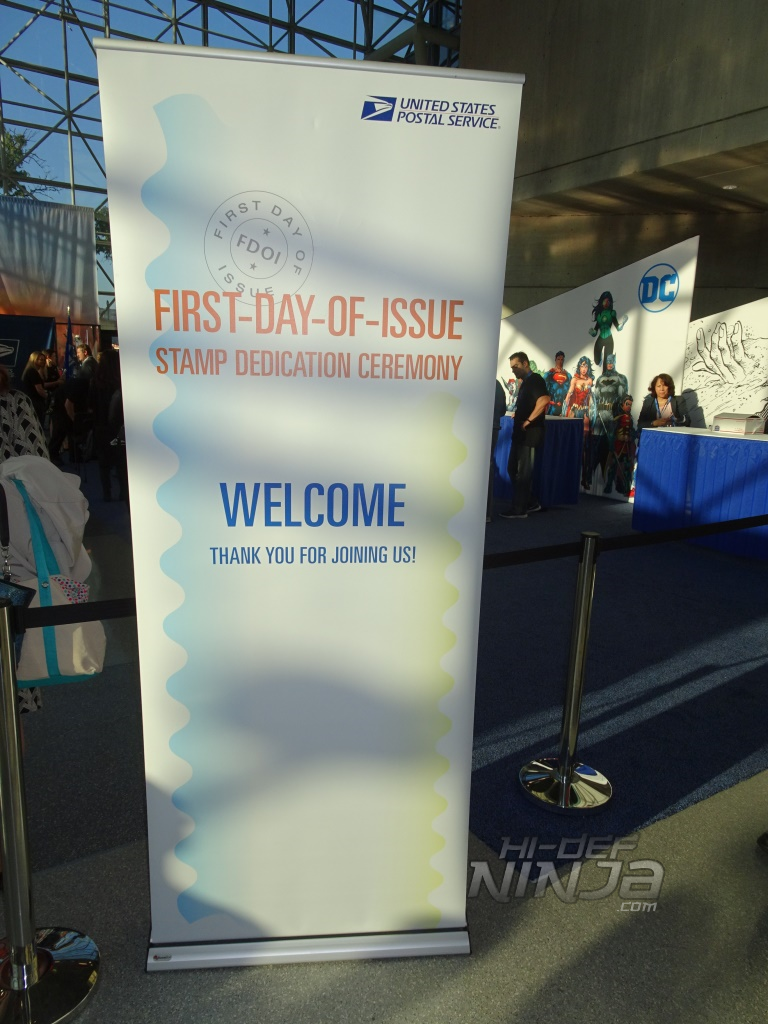 Presenters:
Tiffany Smith, Host, DC All Access
Percival J. Prince, USPS Manager, Business Mail Entry
Kristin Seaver, Chief Information Officer & Executive Vice President, USPS
Sandy Yi, Senior Vice President Global Franchise Management, DC Entertainment
Special Guests:
Greg Breeding, Art Director
Cliff Chiang, Artist
José Luis Garcia-López, Artist
Jim Lee, DC Entertainment Publisher
Dan DiDio, DC Entertainment Publisher
Similar to two years ago when Batman celebrated his 75th Birthaday, the USPS decided to honor DC's leading lady on her 75th Anniversary by immortalizing her on United States Postal Service Forever Stamps. The First-Day-of-Issue ceremony took place at an intimate ceremony at the Jacob K. Javits Convention Center on Friday, October 7, 2016 and during the most appropriate time at the yearly New York Comic Con.
Beginning with an introduction by DC All Access Host Tiffany Smith and continuing with remarks by Kristin Seaver and Sandy Yi most panelists went on to give anecdotes on how Wonder Woman has impacted  and influenced their lives. From iconic imagery and epic story lines Wonder Woman is a household name.
The issuance showcases different stamp designs on a sheet of 20 depicting WONDER WOMAN during four eras of comic book history: Golden Age (1941–55), Silver Age (1956–72), Bronze Age (1973–86) and Modern Age (1987–present).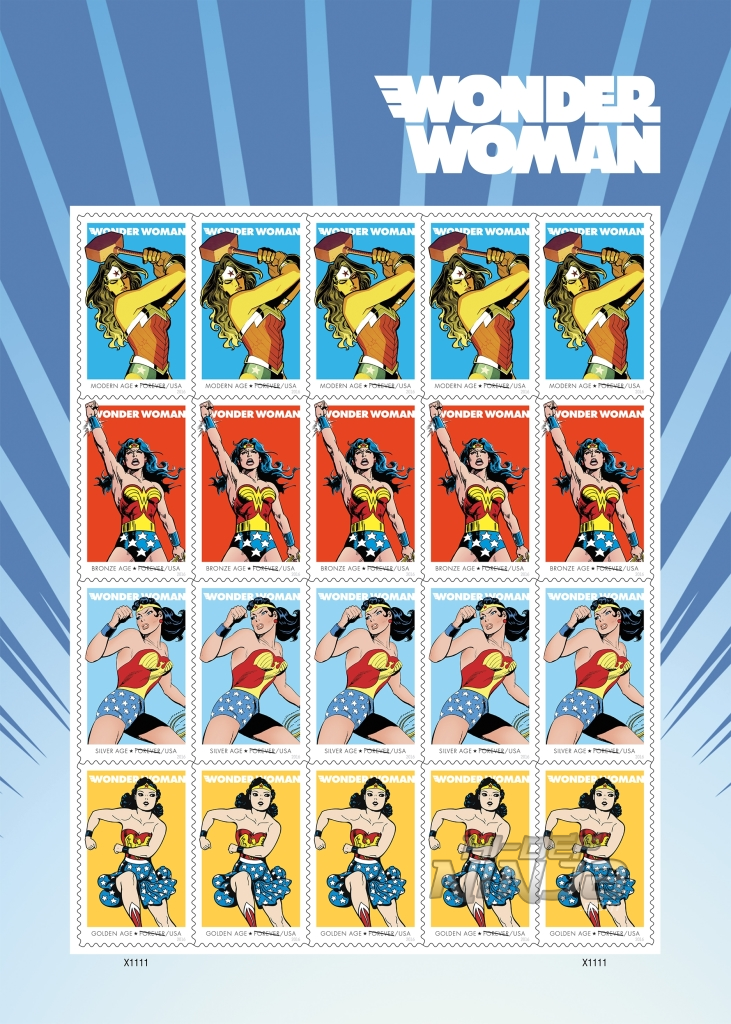 On the first row of stamps, Wonder Woman of the Modern Age (artist Cliff Chiang) wields a hammer with a power and determination befitting her roots in the heroic world of Greek mythology.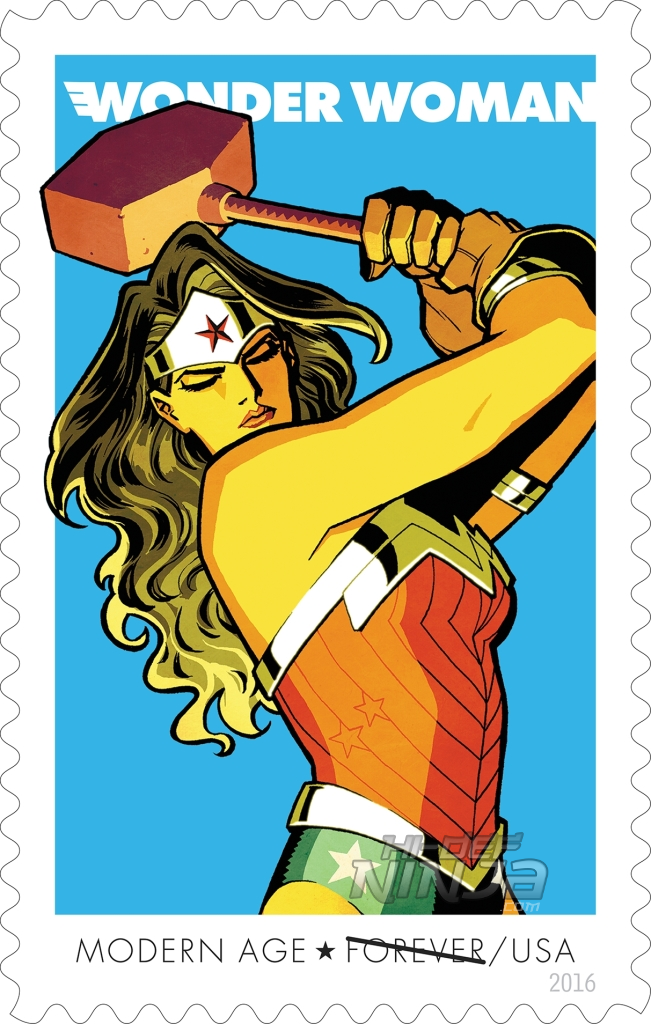 The Bronze Age Wonder Woman's (artist José Luis García-López) bold stance empowers the second row of stamps. With her fist held high and bulletproof bracelets gleaming, the Amazon princess leads the charge against injustice.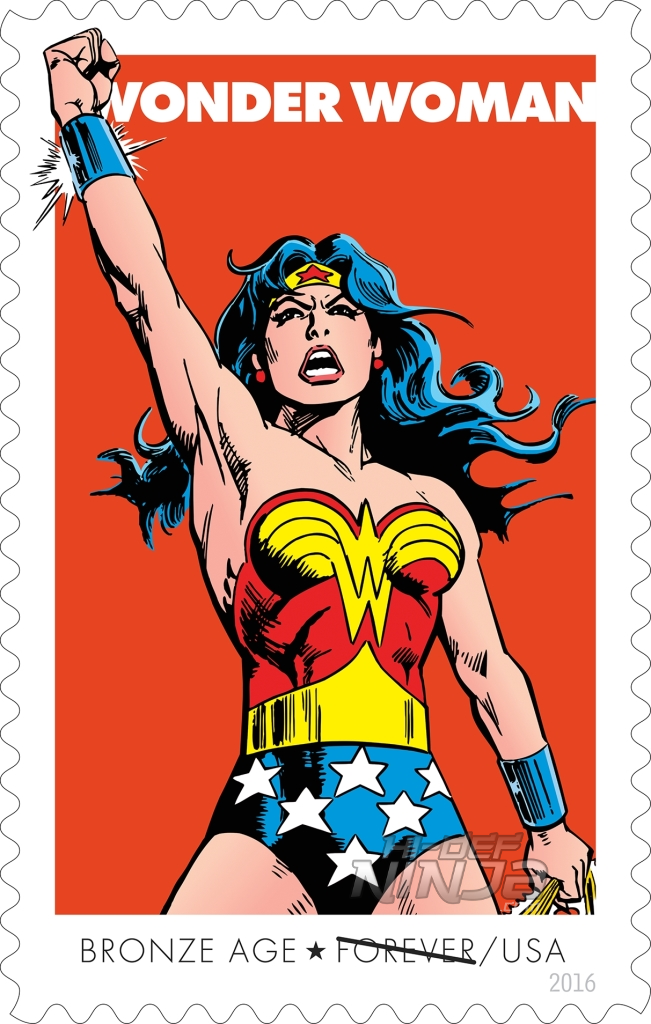 The third row of stamps depicts Wonder Woman during the Silver Age (artist Irving Novick). Although she possesses great strength and speed, the world's favorite Super Heroine prefers compassion to the use of brute force.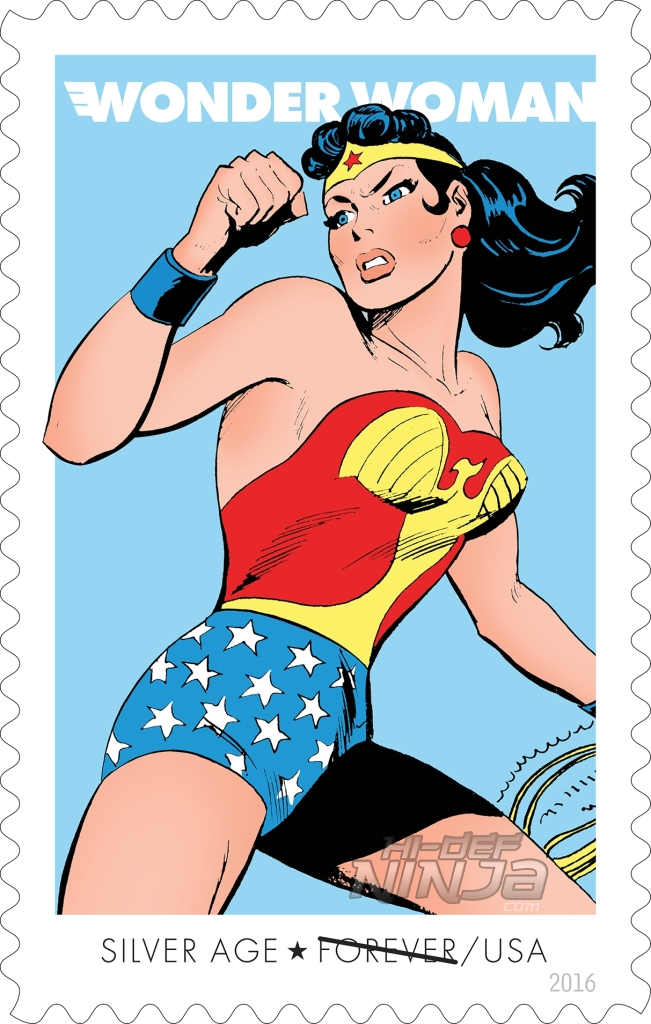 With her golden lasso of truth close at hand, she compels honesty from her foes. In the last row of stamps, Wonder Woman from the Golden Age (artist Jon L. Blummer) bursts onto the scene as originally envisioned by creator William Moulton Marston.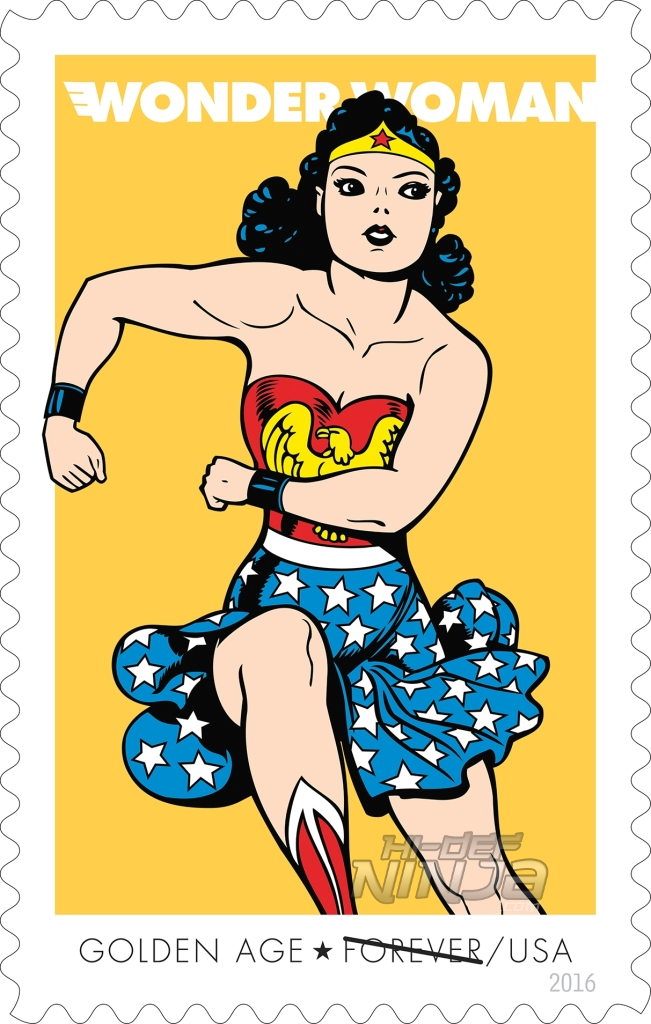 See some images from the ceremony below and enjoy!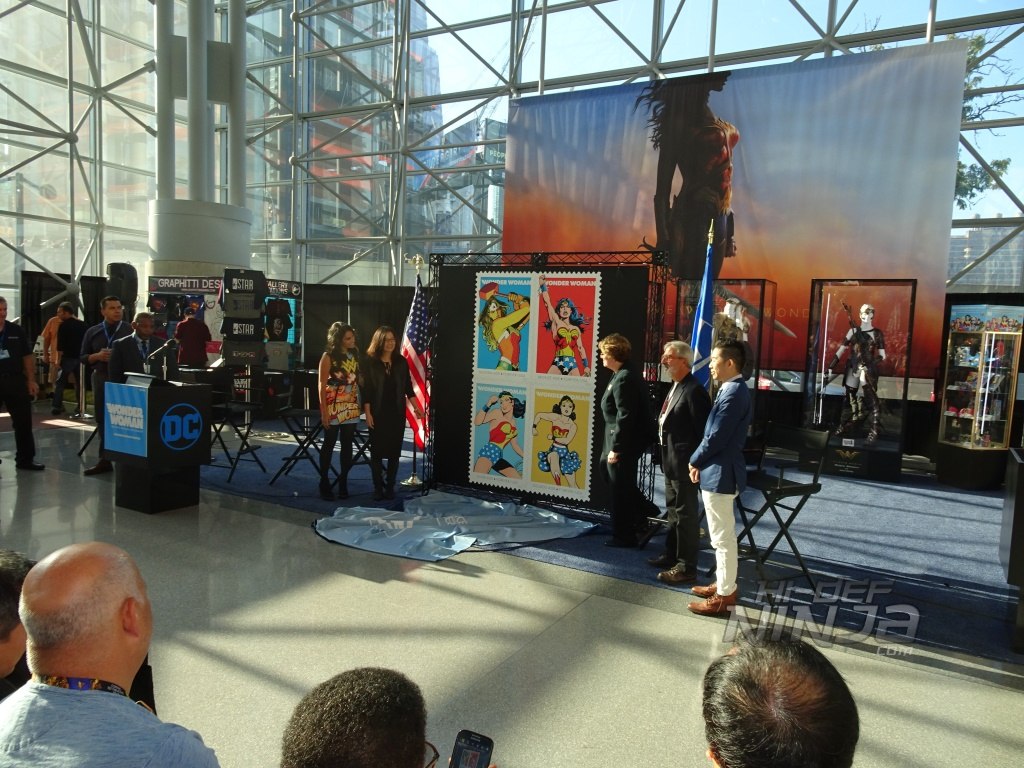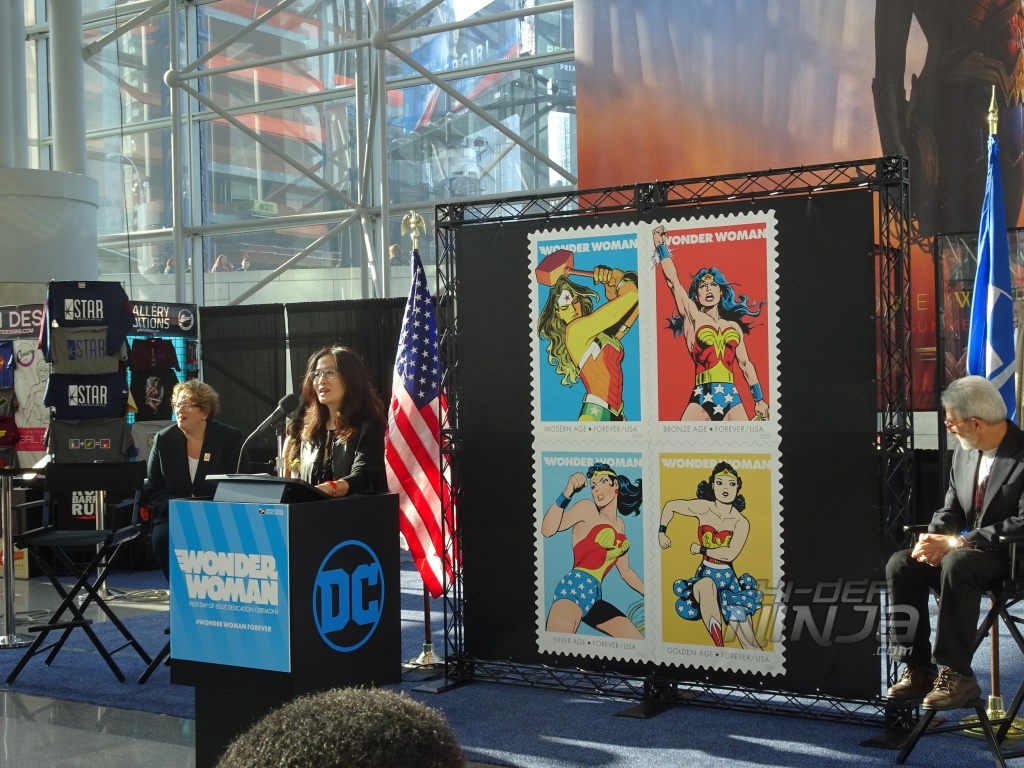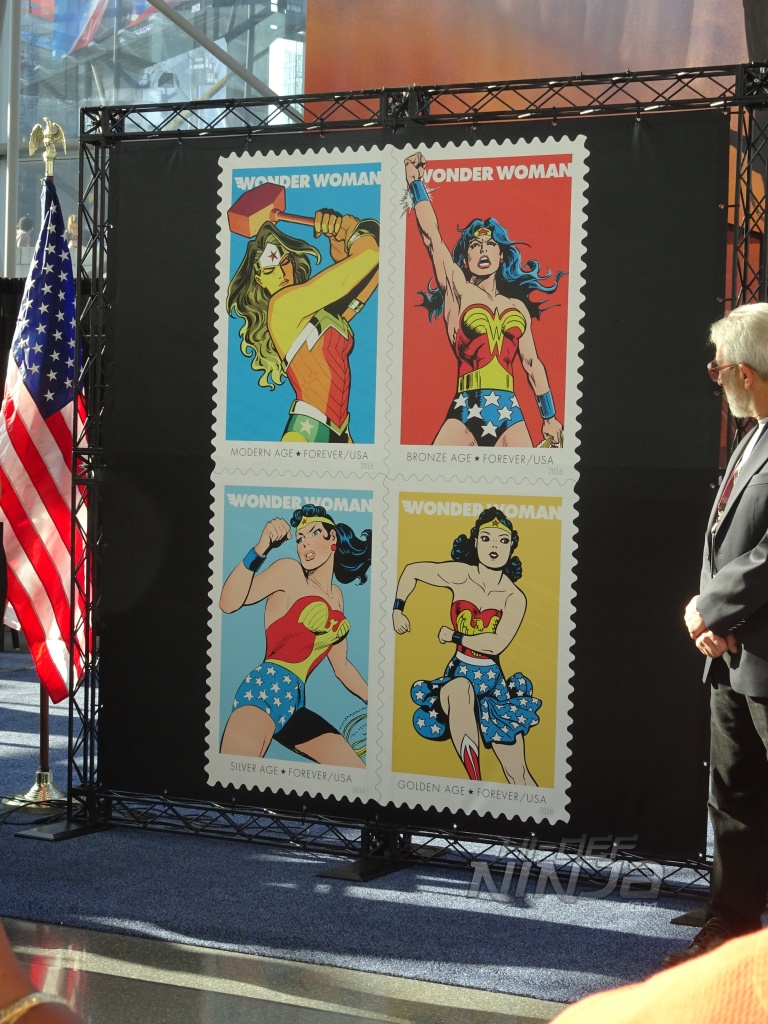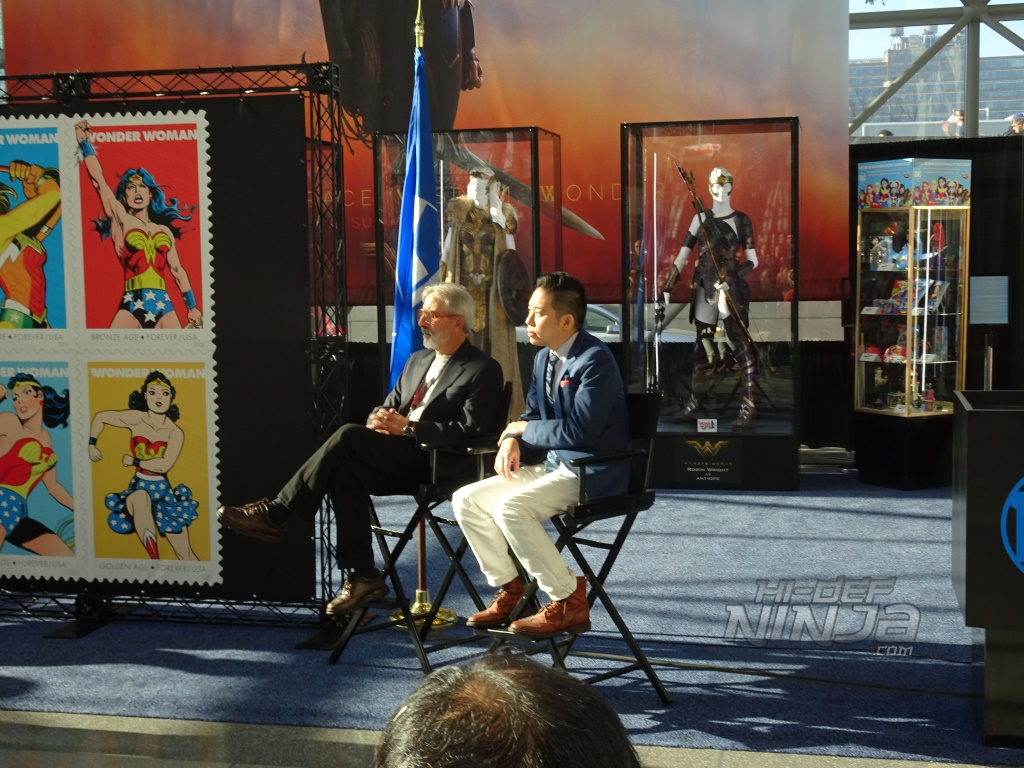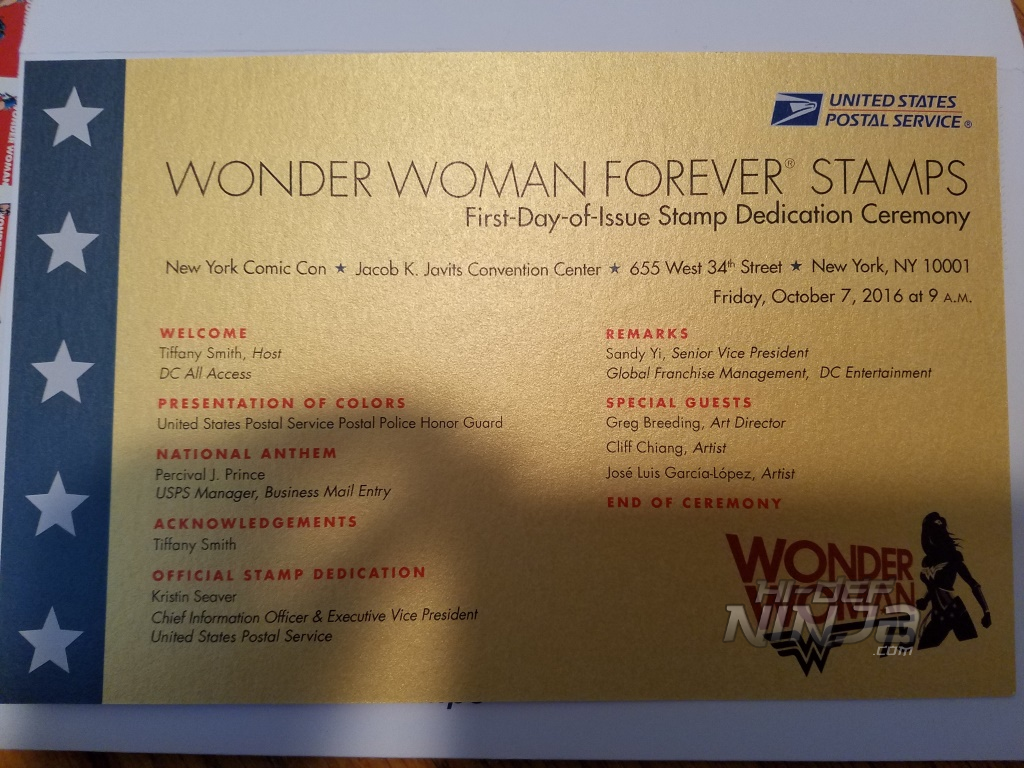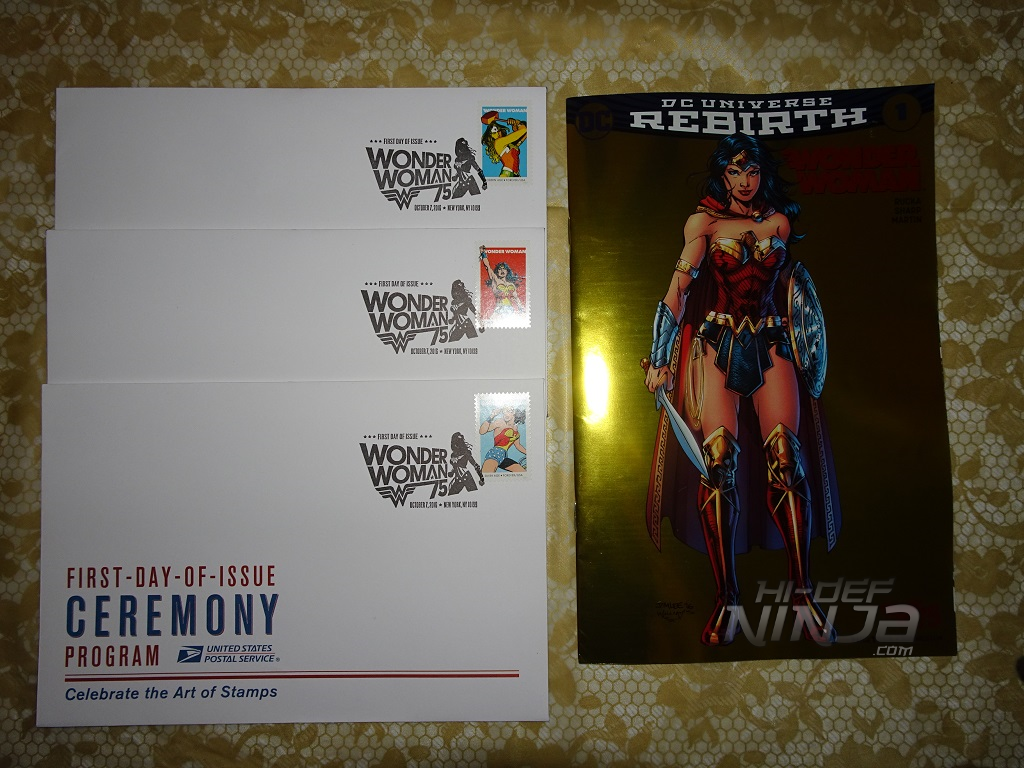 DC Entertainment also had a branded Wonder Woman booth on the show floor with art and props.