One of the featured panels at New York Comic Con this year was Amazon's The Man in the High Castle. Amazon had a large presence promoting the second season of the show with both a panel on Saturday as well as a VR experience running throughout the show.
The Man in the High Castle follows an alternate reality where the Allied Powers lost World War II. With Germany in control of the East Coast and Japan the West Coast, the Rocky Mountains have become a "neutral zone." Based on the novel by Philip K. Dick the series centers around a group of characters mounting a rebellion led by the mysterious Man in the High Castle. The Man in the High Castle is being hunted by the Reich for releasing a series of tapes depicting an alternate reality, not quite like our reality, but one where the Allied Powers did win the war. These tapes has led to these characters to question their own reality.
The panel, held at the Hammerstein Ballroom on Saturday October 8, featured many of the series regulars including Alexa Davalos (Juliana Crain), Rufus Sewell (Obergruppenführer John Smith), Brennan Brown (Robert Childan), DJ Qualls (Ed McCarthy) and Executive Producer David W. Zucker. Panelists discussed a range of topics including the seriousness of playing a role for a series with a sensitive subject matter or, as raised by Rufus Sewell, discussing how, as an actor, he has to work doubly hard not to allow himself to become complacent when wearing the SS uniform when leaving behind a scene. Also discussed was how each character was trying to fit in whether it be Julianna fleeing to the Reich to escape the Japanese, or Ed fighting to save his family and friends, to even John having to come to terms with his family issues and remaining an officer in the SS.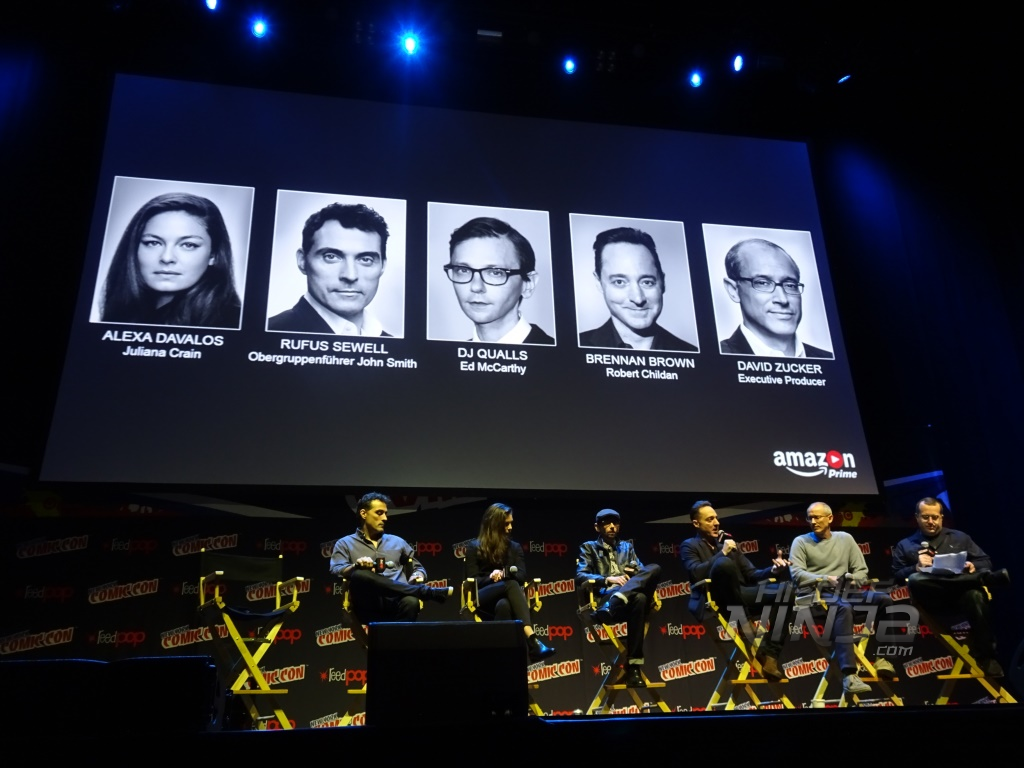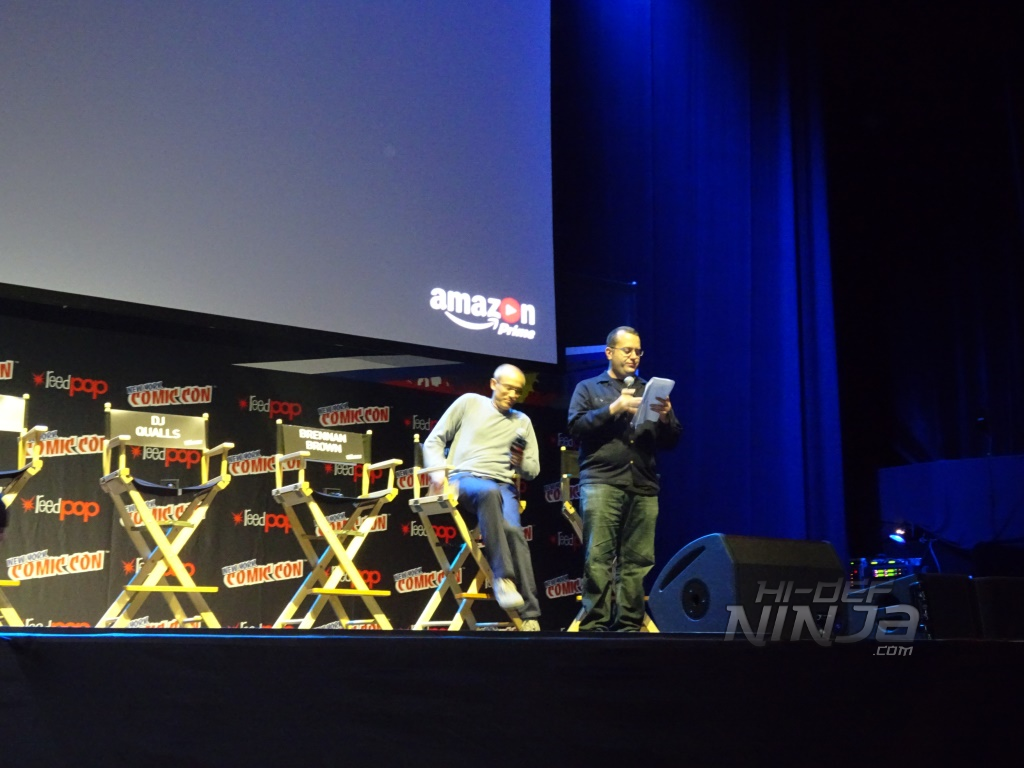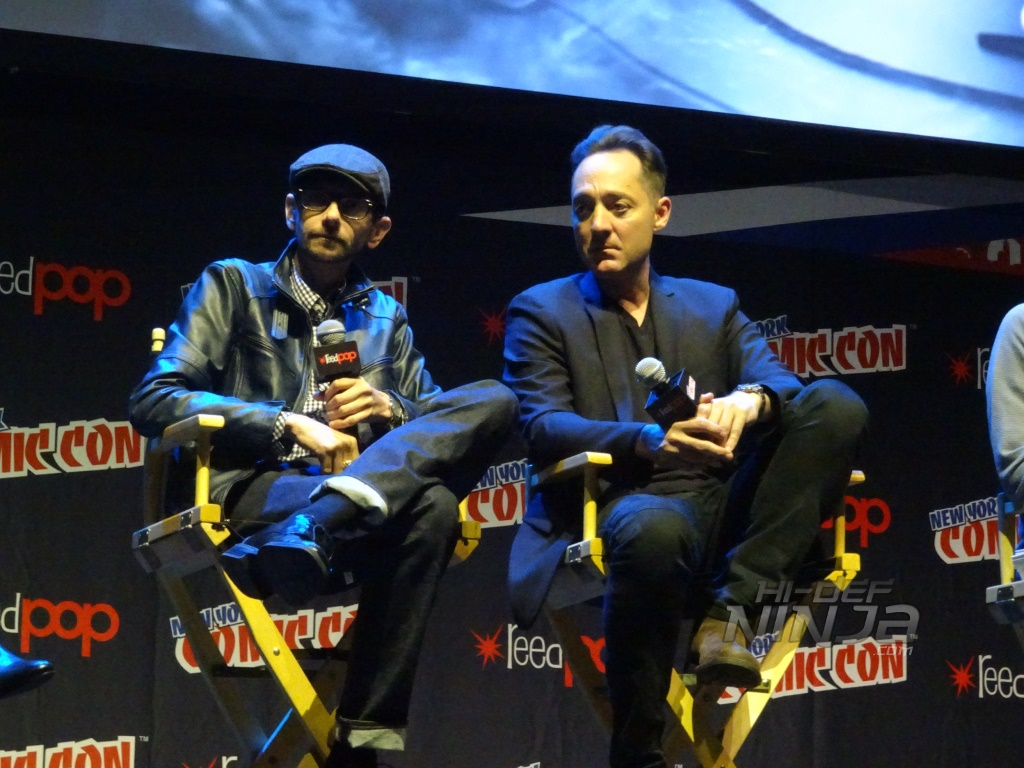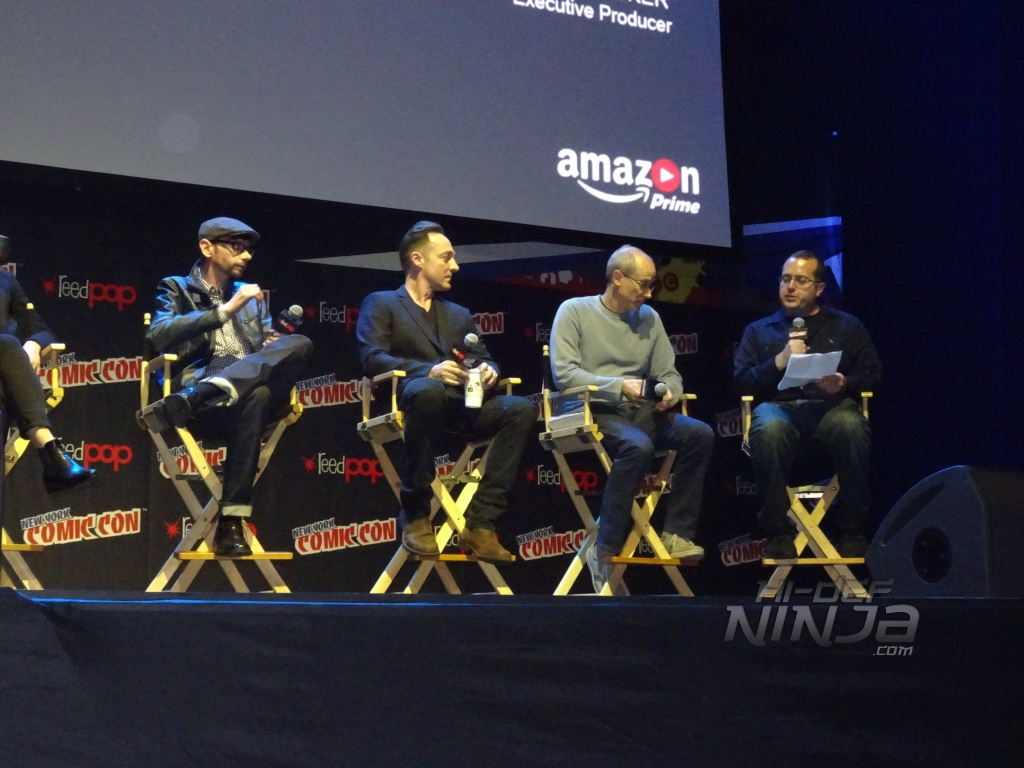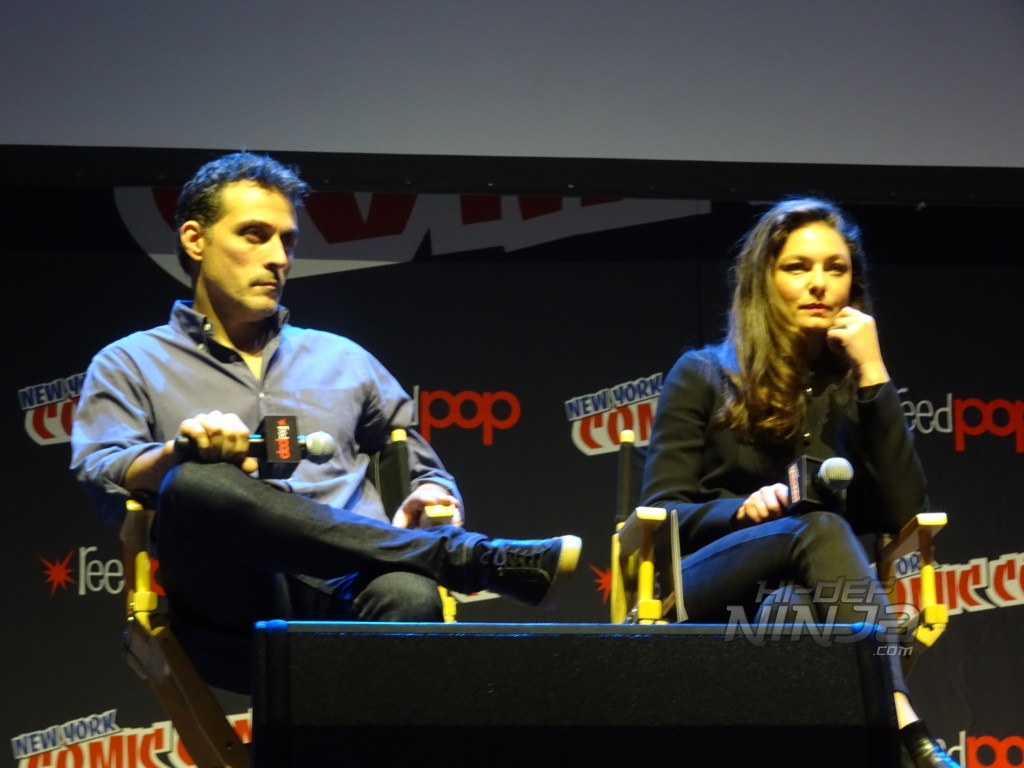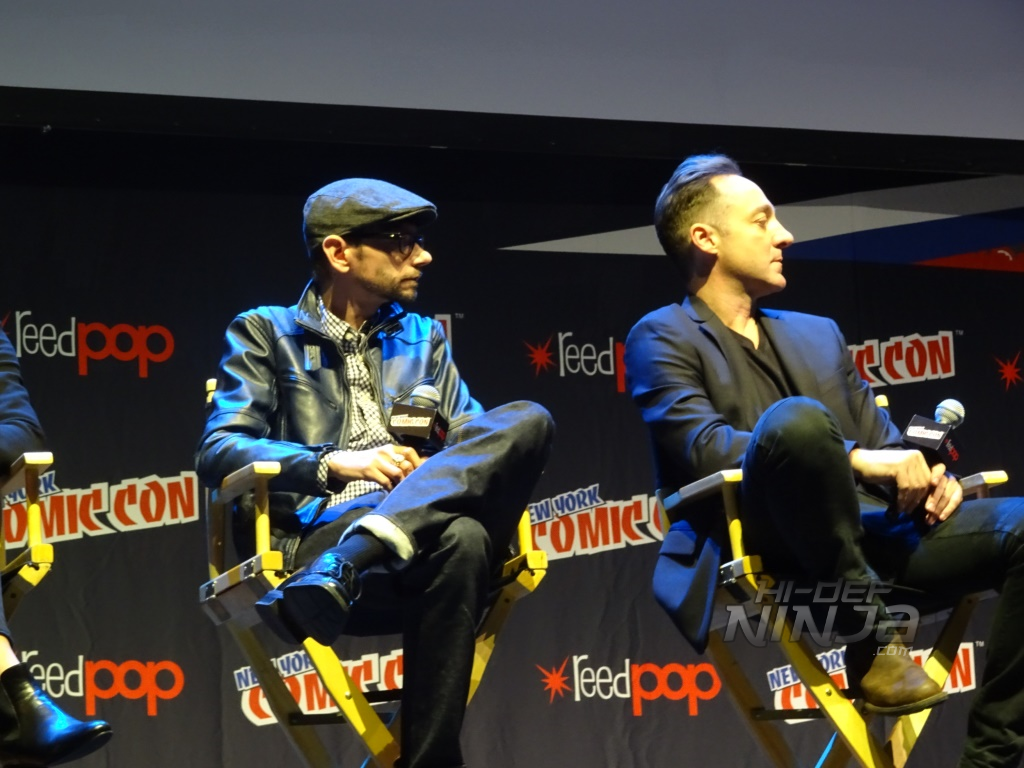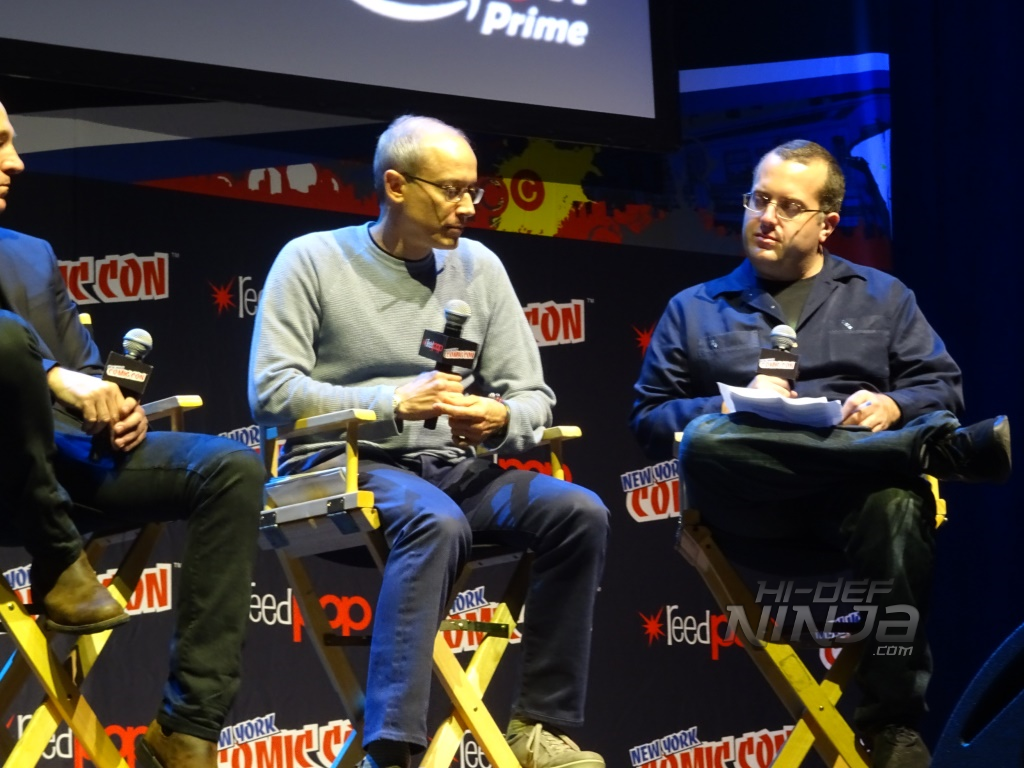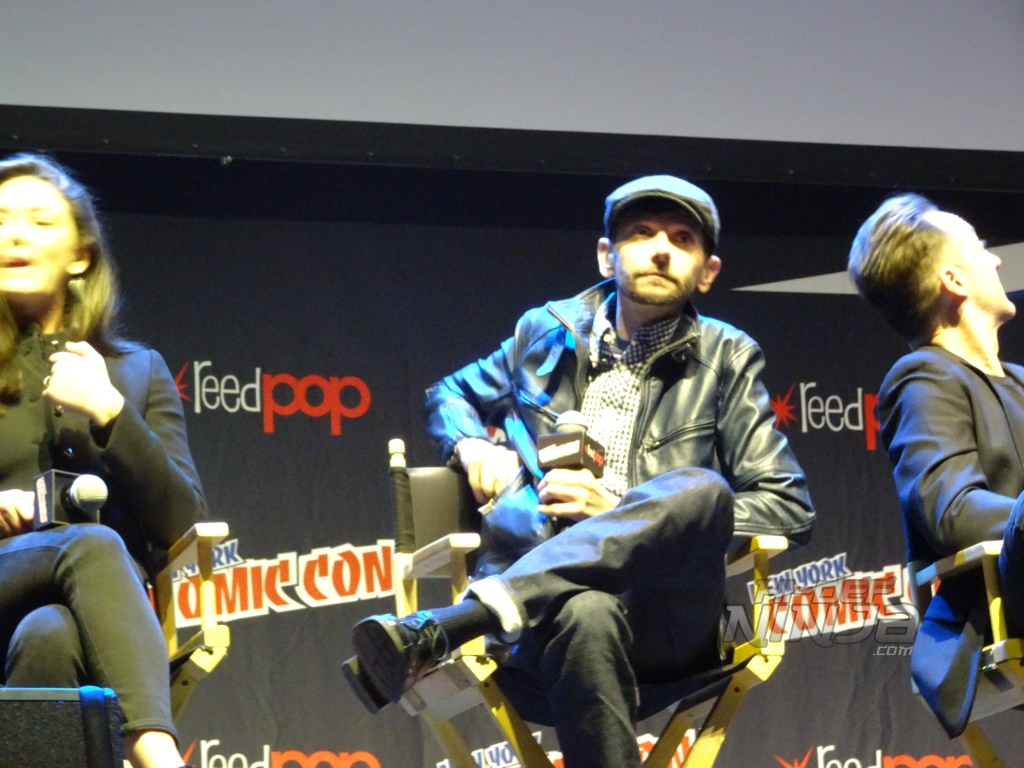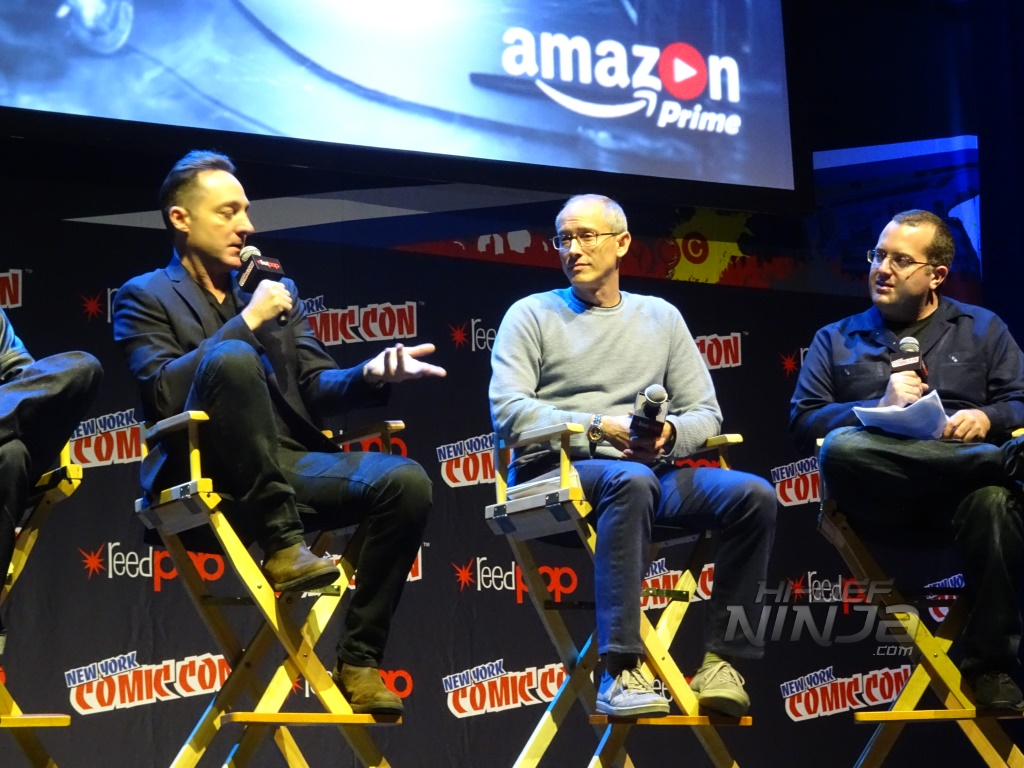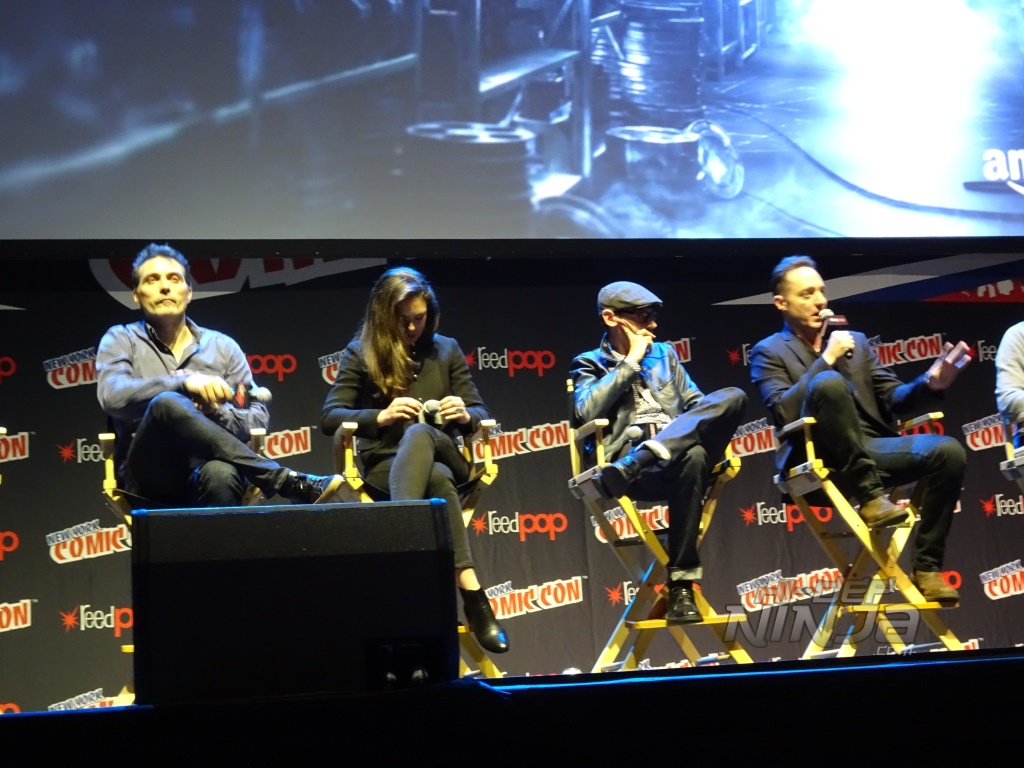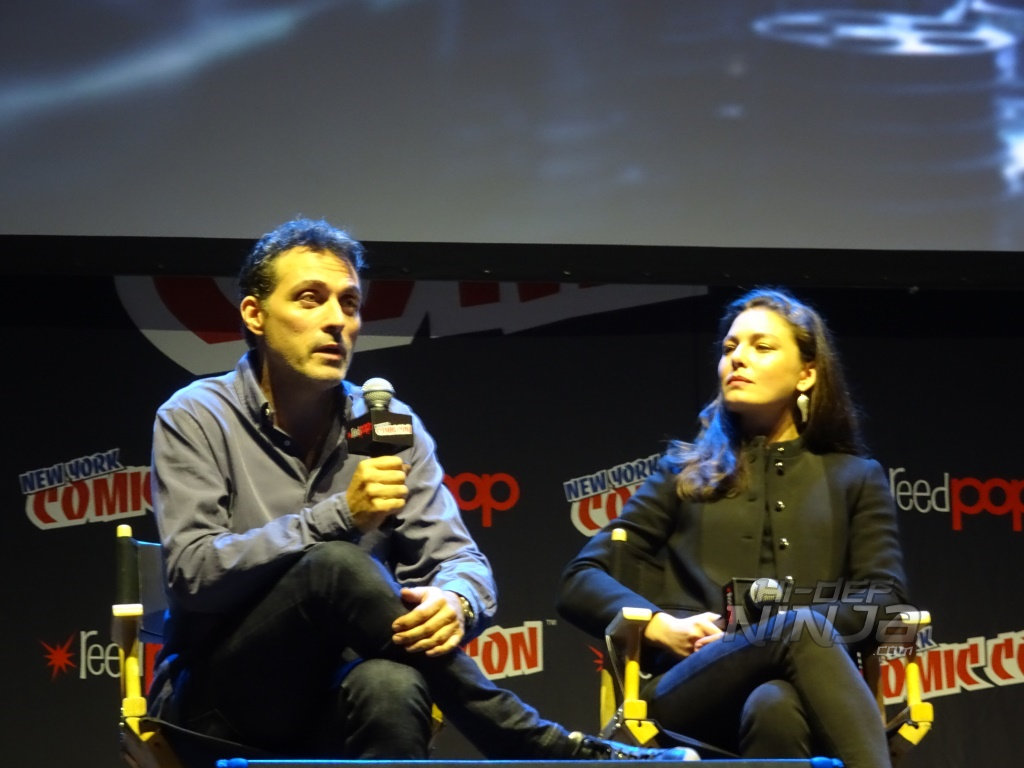 Fans were also treated to the trailer for the second season which premiers on Amazon on December 16:
Also, as mentioned, there was a VR experience using the HTC Vive technology. The exclusive VR experience provided a short trip into the world of The Man in the High Castle, with a short "mission" asJuliana Crain who is looking for on of the Man in the High Castle's film reels in Nobusuke Tagomi's office. Not meant as an official tie-in with the series, the VR experience was nonetheless a cool add on. Unlike other VR experiences where the background is CGI rendered, this one was filmed using actual sets from the series.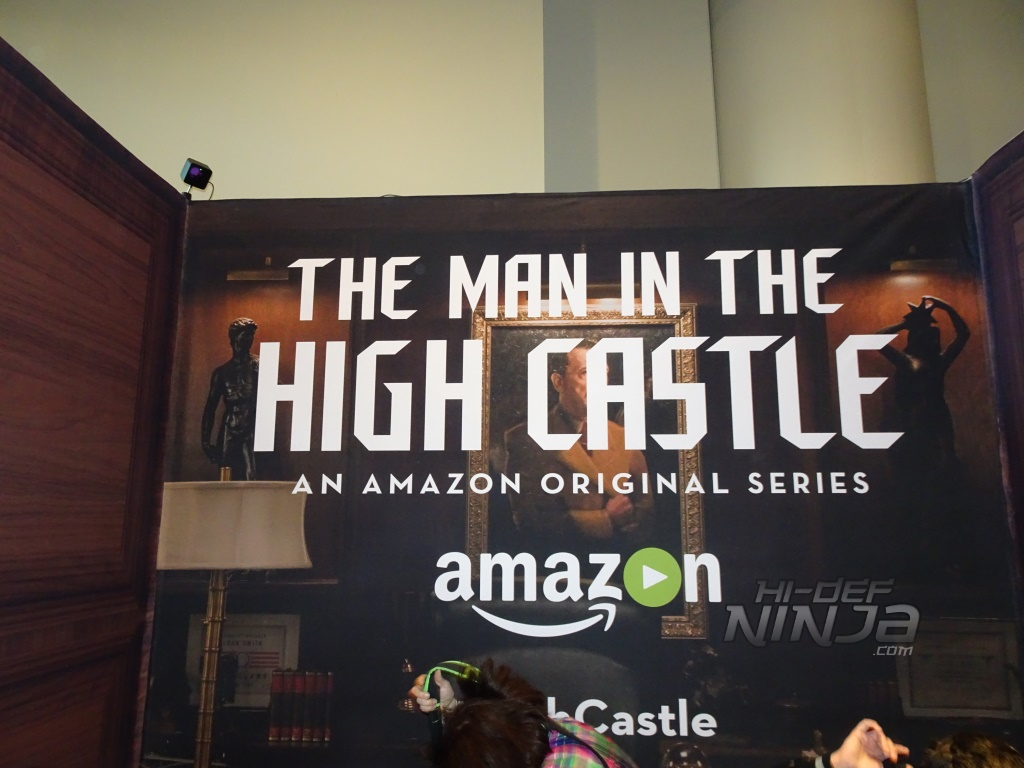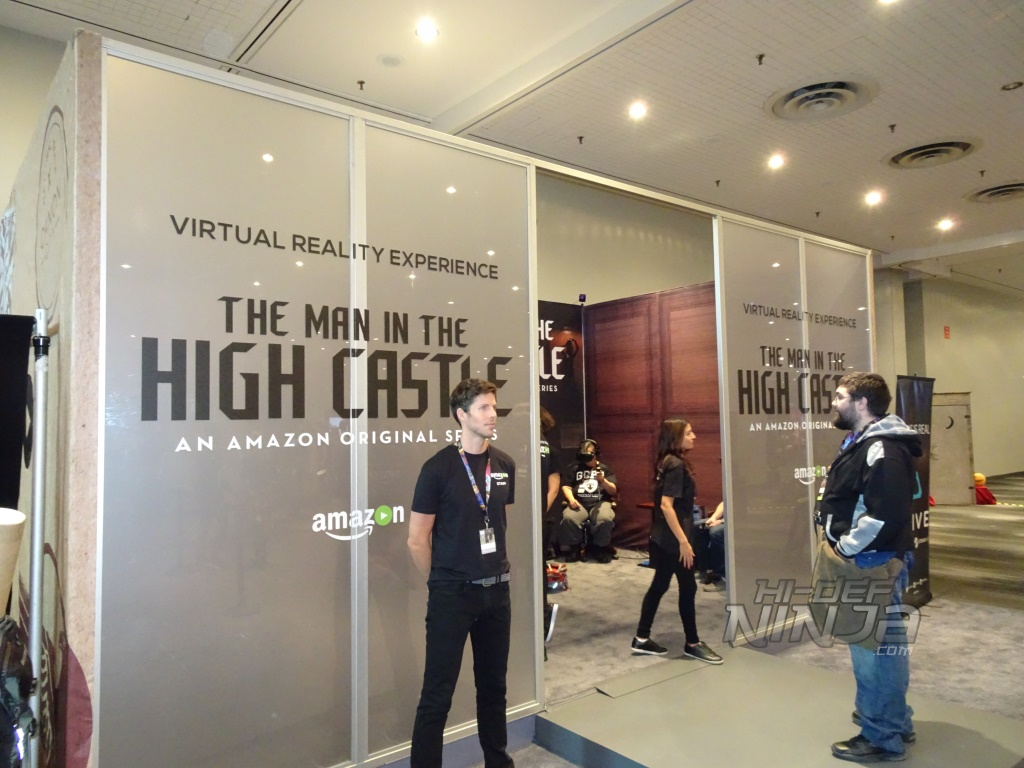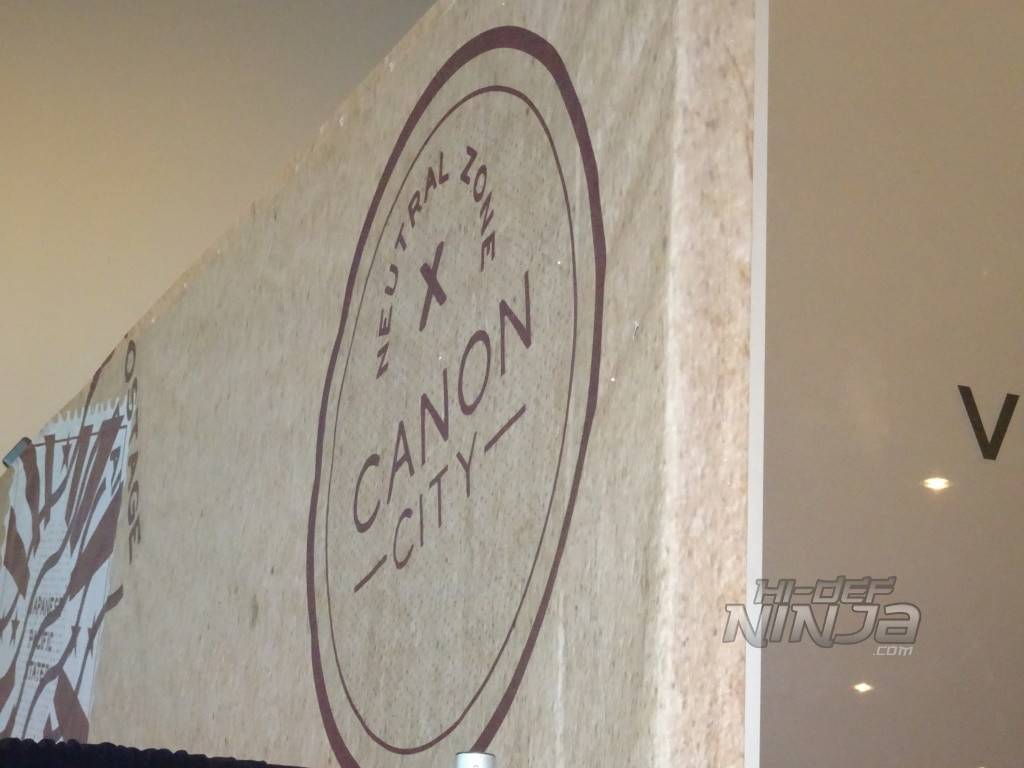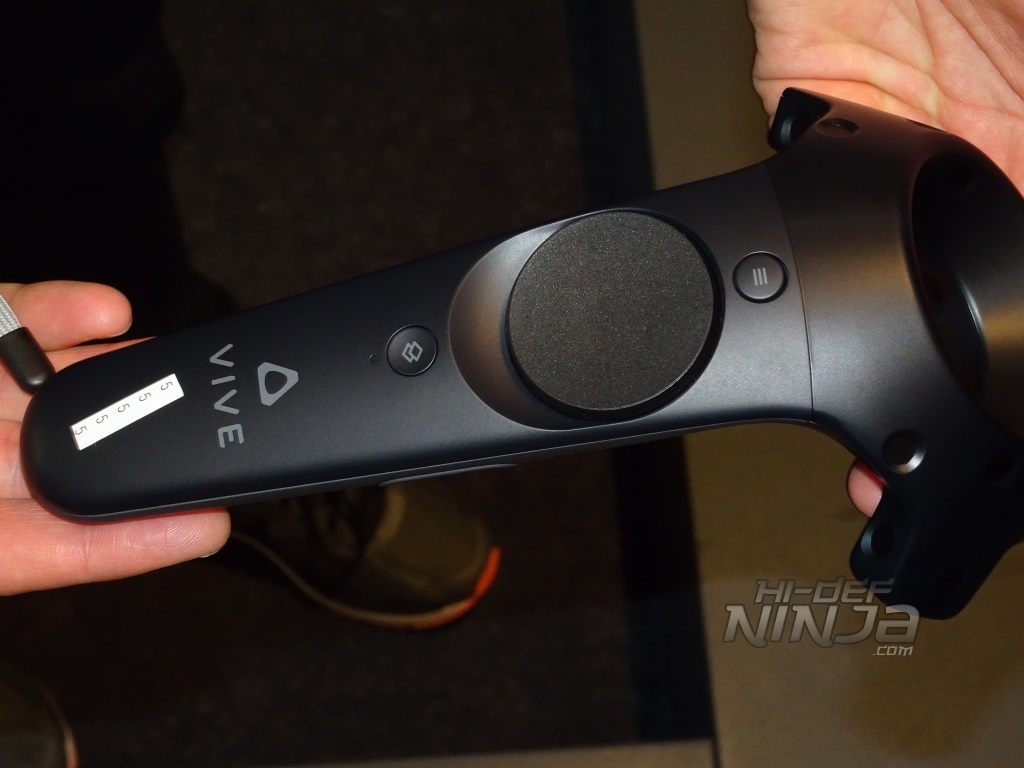 Finally at the booth, Amazon introduced an exclusive The Man in the High Castle poster designed by famed illustrator Rod Reiss
After having watched the first season, I am eager to continue with the new season.