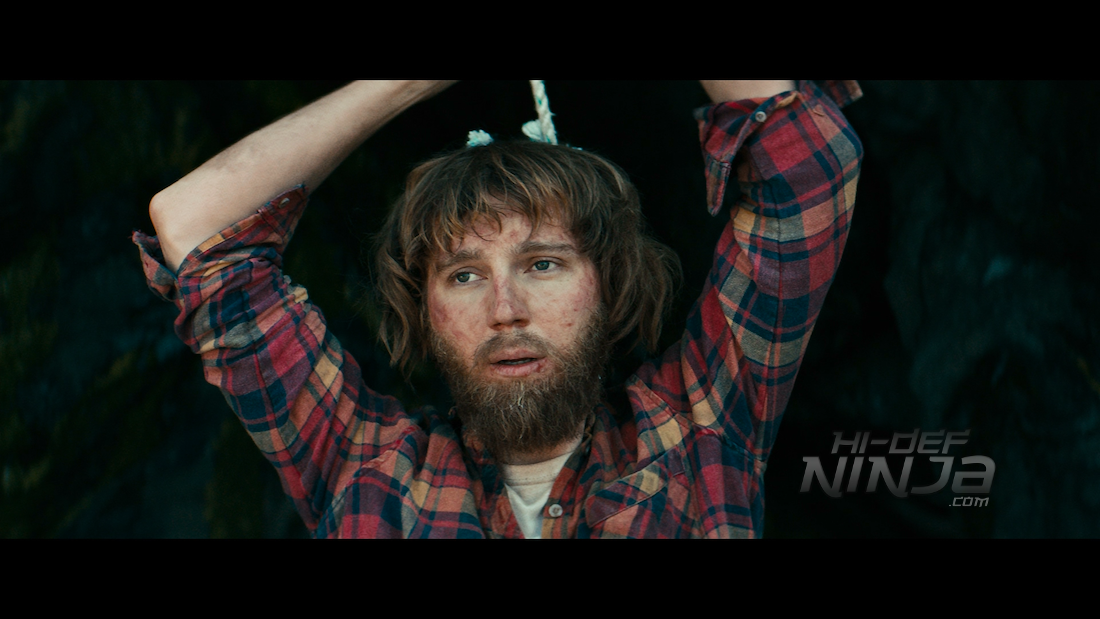 Hank is alone.  He is stranded on an island in the middle of the ocean and he just doesn't want to die alone.  As he is about to hang himself, he sees a body wash up on shore and immediately thinks that he finally has someone to talk to.  As he is trying to resuscitate him, the body begins to slowly let out gas.  Hank pushes the body out into the ocean and instead simply floating away, the gas propels him around.  So Hank climbs on his back and rides him to some distant mainland.  Hank has discovered that this body he found will provide to him whatever he needs at that moment.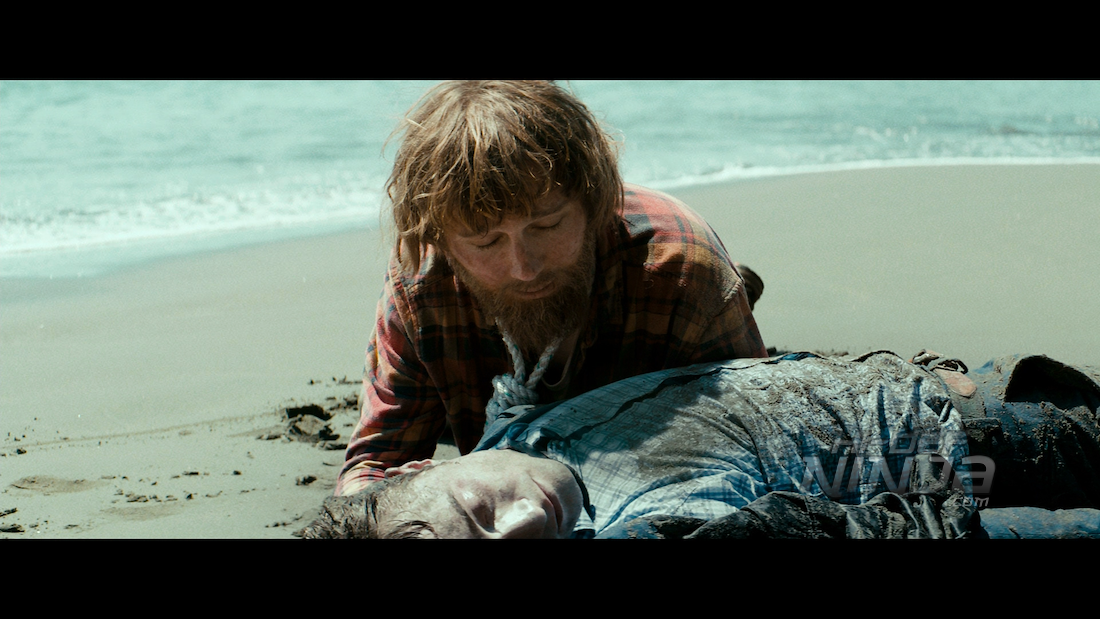 SWISS ARMY MAN is written and directed by Daniel Kwan & Daniel Scheinert.  They have done a few short films but this is their first full feature.  The film itself is funny but very weird in a good way.  From the start when you see Hank half hanging there, it sets the tone for the film.  Both Dano and Radcliffe are hilarious in this 2-man show that really keeps you guessing as to Hank's sanity.  The cinematography is done very well and the practical visual effects are incredible.  There are so many effects that I was convinced were CGI but after watching the bonus features about the 1:1 sized Radcliffe body, it was easy to see that everyone involved was very passionate about making a good film.  I know that he hasn't been Harry Potter in a long time but I really do like Radcliffe post-wizarding.  He is easily likable or can play a guy you really can't help but hate.  In this, he really shows that he is someone to take seriously.
Cast
Paul Dano as Hank
Daniel Radcliffe as Manny
Mary Elizabeth Winstead as Sarah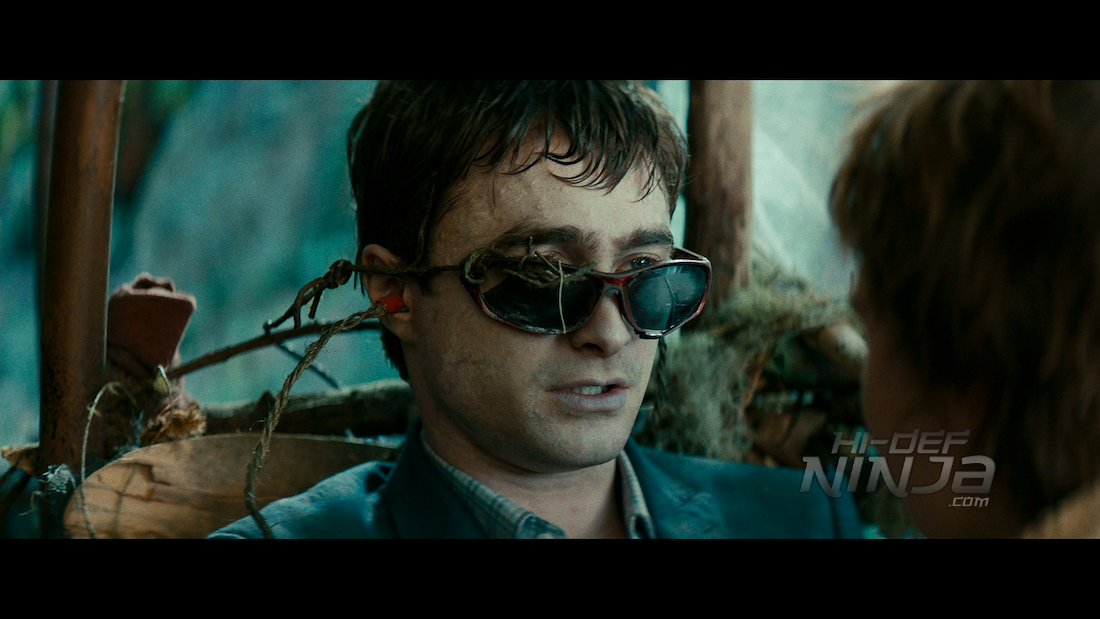 The video is a 1080p AVC presentation.
The transfer, which was most likely filmed digitally, has a light grain but it looks clean.  The fine details come through with sharp lines and make the grittiness of their particular situation look more real.  You also see a lot of the dirt on their faces and Manny's decaying skin.  The contrasting in some of the lower-lit scenes do have some spots where the grain gets heavy and reveals some black crushing.  It isn't enough to take away from the experience so it 
The audio is a Dolby Atmos mix but defaults to a Dolby TrueHD 7.1 mix.
Even though the audio defaults to the TrueHD mix when an Atmos decoder isn't available, the track really does sound great.  There are plenty of times where the the ambient sound evenly fills the sound field.  The best examples are during the short scenes on the island and so many moments in the forest.  The score and effects also have some big moments in the mix, making this a good track overall.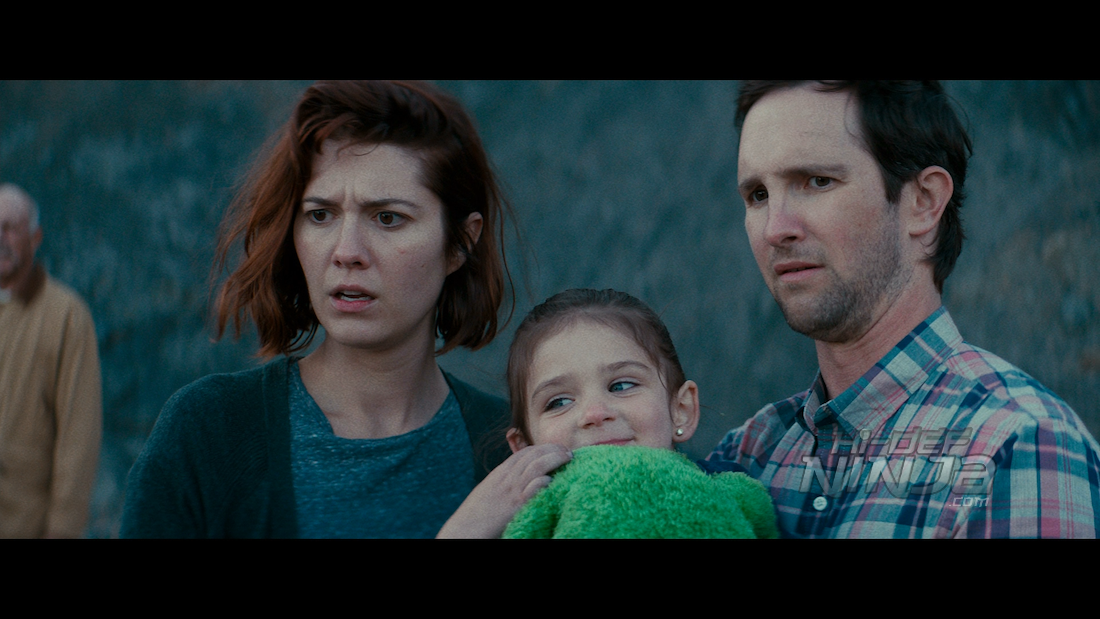 -Making Manny: Jason Hamer, Makeup Effects Producer, create the life size doll for Swiss Army Man.
-Swiss Army Man – Behind the Scenes: This is a good featurette with a behind the scenes look at making the film.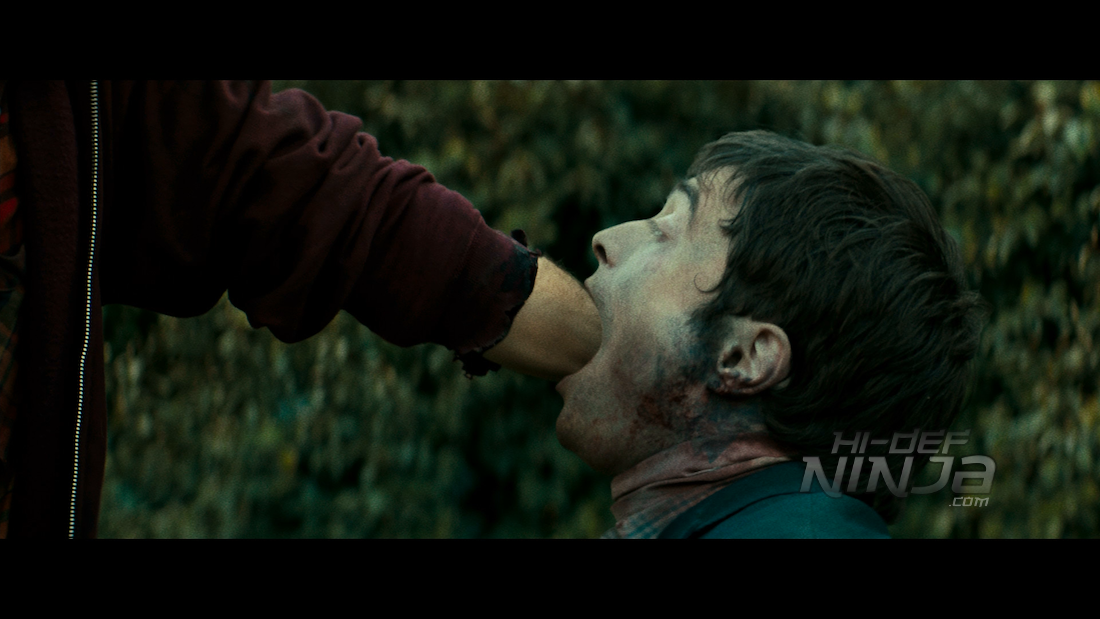 Disc Details
1 Blu-ray disc 
digital copy
Running Time
95 mins
Edition Ratings
Rated R
Region Coding
Region A
Video Resolution
1080p AVC MPEG-4
Aspect ratio: 2.40:1
Audio Mixes
English Dolby Atmos
English Dolby TrueHD 7.1
Subtitles
English SDH
Spanish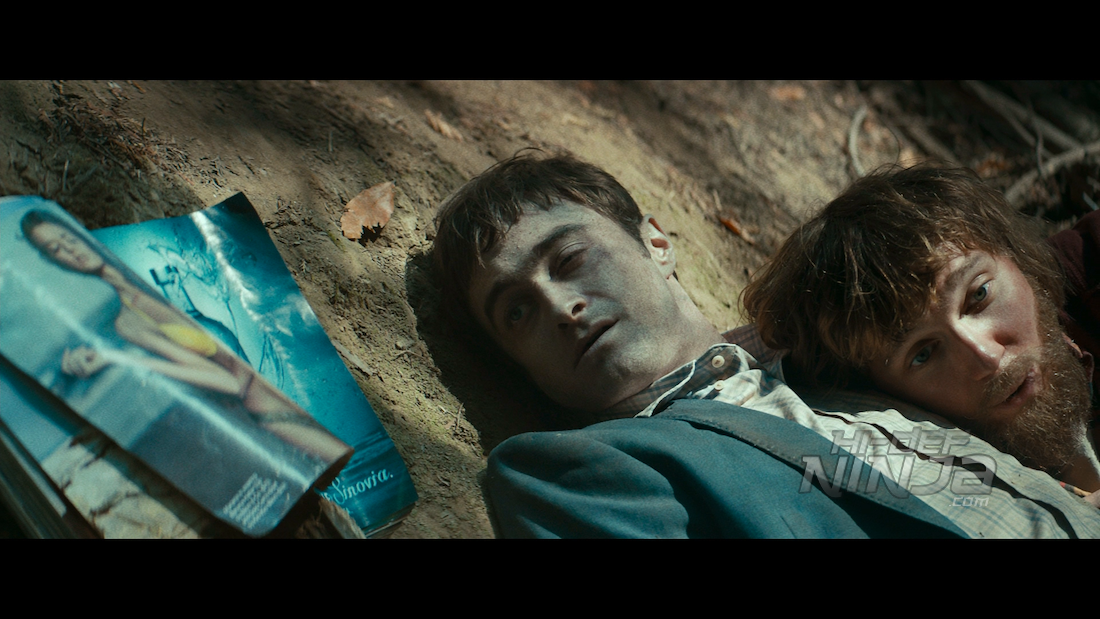 SWISS ARMY MAN is a highly entertaining film with the two leads really showing their range.  To be honest, I didn't know what to make of the film at first but it was easy to get wrapped up in wanting to know where to was going.  There is a ton of talent here and I don't just mean in the casting but the entree production team as well.  The Blu-ray has been authored well with both solid audio and video.  The "Making Manny" featurette is worth checking out on the bonus features.  Overall, I highly recommend checking this film out.