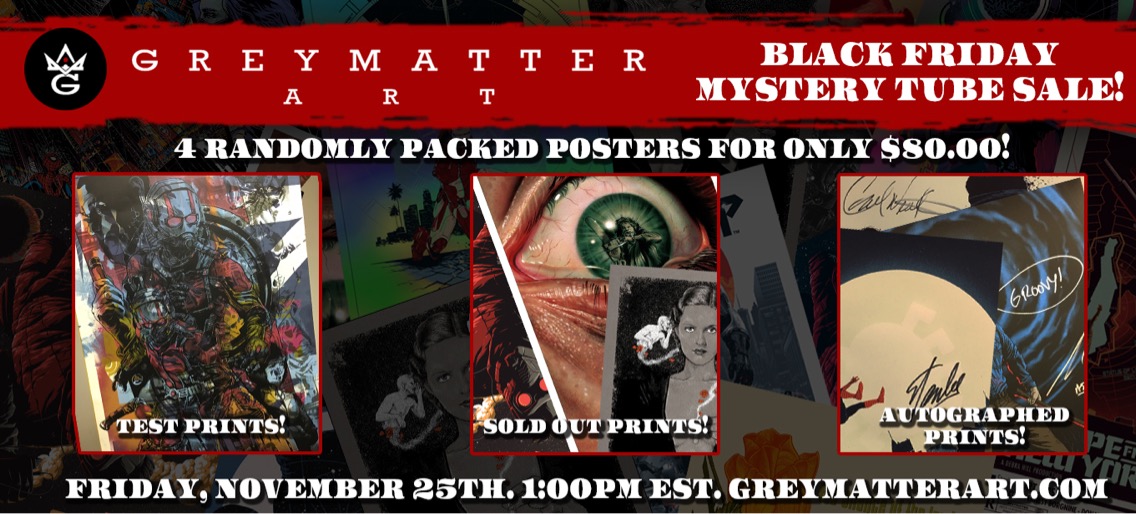 For this Black Friday insanity, Grey Matter Art is having a sale of their own. This is the Mystery Tube Sale where the guys over there have done something really special.
Grey Matter Art says:
In addition to our sold out posters, we are also offering some rare and sold out sets, one of a kind test prints, and signed posters from cast members. There will only be a limited amount of these to sell and that's it, so get there fast! Go to greymatterart.com for more details and see just some of the prints we will be offering in our Mystery Tubes.
The Mystery Tubes went on sale on Friday, November 25th at 1PM EST on their Website.
Also, follow Grey Matter Art on Facebook and Instagram, and sign up for their website newsletter for all future news and information.