One of the main questions going into Jason Bourne was not in regards to the story, as these films largely fall into a template at this point. No, the question to ask is what random tool would Matt Damon's amnesiac/super would spy use to beat down his challengers. There is an answer to that question and more in this follow-up to 2007's The Bourne Ultimatum, which reunites Damon with director Paul Greengrass. The series may have shifted to a new character the last time around, but for those who wanted more of the character originated in novel form by Robert Ludlum, this film delivers just that.
[wp-review id="70501″]
Much like Ultimatum, Jason Bourne takes a lot of cues from the first sequel, The Bourne Supremacy, in an effort to build another story about a former assassin living off the grid. This series now exists in a post-Snowden world, though Greengrass and co-writer/editor Christopher Rouse seem fairly unconcerned with the actual politics of today and more or less use the modern setting as flavoring to provide a structure for this globetrotting action flick. That said, the film does feature Bourne being pulled back into action due to a hack into the CIA by Julia Stiles' Nicky Parsons.
It would seem that an inherent problem with the Bourne franchise, following the original film, is how to keep creating storylines that add something new to this series. The solution this time around is to peel back even more layers concerning Bourne (or rather, David Webb) and his past, but that takes away a lot of the mystique and relatable qualities found in the original film. Weirdly enough, the more we learn about who Bourne once was, the less Damon really has to say.
Franka Potente's Marie was a character who allowed Bourne to open up a bit and show off some hints of charm (despite being a cold-blooded killer). After taking her out in the sequel, it seemed to come down to Joan Allen's Pamela Landy character, in an effort to find a couple fun lines. Jason Bourne is not concerned with one-liners or quips. Save for some of the inherent humor that comes with Tommy Lee Jones' CIA Director character, this film functions more like a well-oiled machine than anything.
While having a plot that sheds Bourne of much humanity in the form of dialogue and doing a little too-much full-circle connection for the character is going a bit too far, there is still plenty to enjoy. From an action standpoint, while many have since copied the Greengrass style, the director is still the best at making his shaky-cam abilities feel quite welcome. The action is chaotic, but discernable and leads to some terrific chases and fights. Perhaps not enough to outdo the final chase in Supremacy or the parkour/rooftop/fist fight in Ultimatum, but there is plenty of action to satisfy.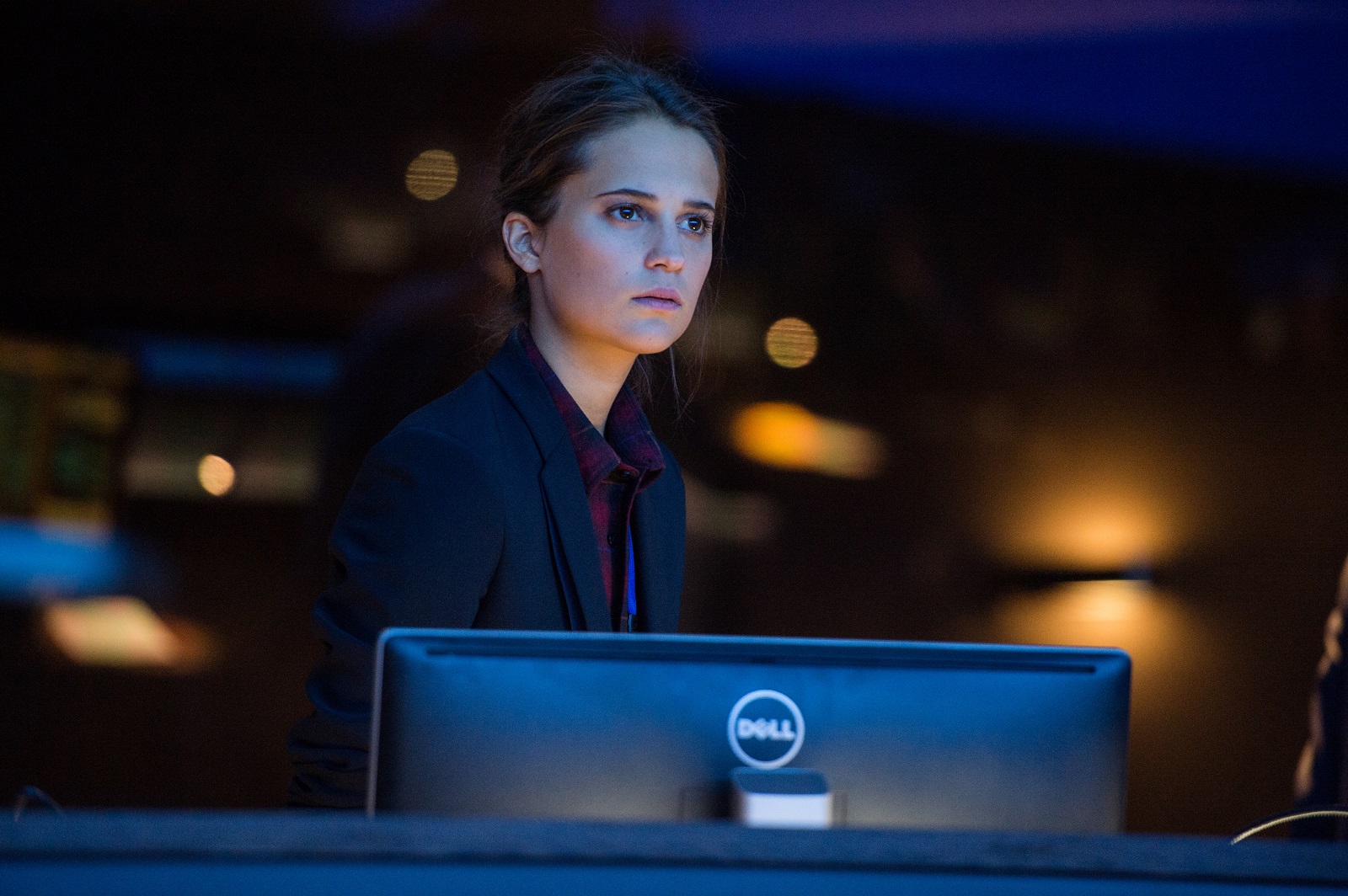 Additionally, many must be just as entertained as I am by the control room scenes, which feature various character actors and skilled performers speaking in analytical dialogue with concern for finding Bourne, sending out teams and performing all kinds of surveillance work. In addition to Jones, the film also adds Alicia Vikander as the one CIA agent with actual doubts concerning whether or not Bourne is a bad guy. Vincent Cassel also joins the cast as the latest assassin to go after Bourne, joining the ranks of others from the past, including Clive Owen, Edgar Ramirez and Karl Urban.
The propulsive score by a returning John Powell and new addition David Buckley continues to provide the film with the sort of energy it needs to always feel engaging, whether watching Damon in action or being in the control room, zipping to different computer screens and security footage shots. You also have the locations, which include Athens, Berlin, London and Las Vegas. Each provides a unique atmosphere, while fitting in the world of a spy series. Of course, unlike James Bond, there's not even a hint of enjoyment from Bourne.
Returning for the fourth time, Damon does not seem to have lost a step, aside from a smile. The physicality is important and there's no denying the work done to show off that aspect, but I continue to appreciate the other aspects of this performance. Damon never got enough credit for what he brought to Bourne's stoic persona. Greengrass wisely understands how less can be more and watching Bourne react and go through actions without speaking much is all you really need, when it comes to his stripped down approach to these films. It plays well here again and while some of the dialogue may feel stilted early on, it fits to have Bourne be as involved as he wants to be in conversations and not be speaking to himself.
Jason Bourne is everything you've come to expect in a Bourne film for better or worse. It loses out on mixing things up all that much in the way The Bourne Legacy tried and failed to do effectively, but does find a game Damon returning to continue showing off his action skills. Greengrass and Damon certainly didn't have to come back as they are doing well for themselves, but seeing another go-round in this universe is fun for the fans that want a straight-ahead action film. It may be bogged down a bit in adding to the series' continuity, but the film series' propulsive spirit remains intact.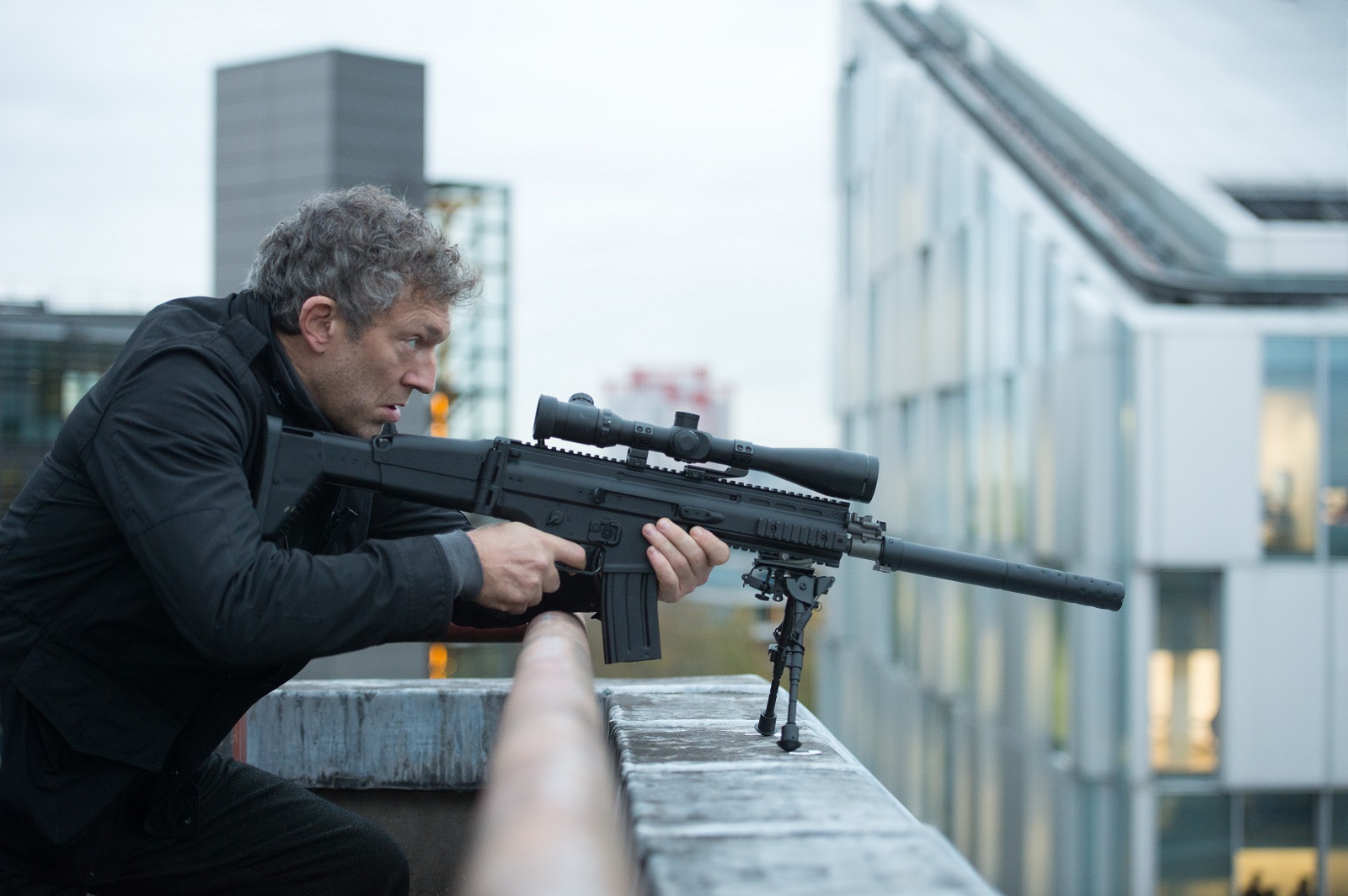 VIDEO QUALITY
True to form, Jason Bourne looks great on Blu-ray. It may be a shaky experience (from the current master of this technique), but Universal is happy to do right by one of their prized franchises with this AVC-encoded 1080p transfer. Given the variety of environments and rapidly-paced editing, it is great to see the level of clarity and details come through properly throughout. Colors pop and appear quite frequently true to the film, even in darker scenes. Black levels are sharp, deep and inky. The level of grain is apparent, but also makes sense, given Greengrass' ability to make these wild action movies mostly on film. It's a solid transfer all the way through.
ULTRA HD BLU-RAY 4K:
The Ultra HD Blu-ray Disc comes in with HDR and looks a step up above the Blu-ray Disc. The extra clarity shines in many scenes while the other instances that are more apparent with the film itself and the history of this franchise don't allow for the extra pixels to be much a difference to the eye. However the up close shots and the darker sequences seem to really hold well in regards to the differences between the 2 different versions. Overall a great 4K experience.
AUDIO QUALITY
Once again, Universal is happy to go all out for Jason Bourne, as they fitted this Blu-ray release with a DTS: X soundtrack that is designed to create a 360-degree immersive experience. It works, as this is one great track that does well to show off the proper balance found throughout. The mix of music, action and dialogue is consistent and clear, with the appropriate emphasis on all the right channels. The LFE channel gets a workout during a number of moments, such as the Athens chase scene. When characters speak, it is rarely quiet in these situations, but other audio elements play well into the soundtrack. The whole experience plays as properly as it should.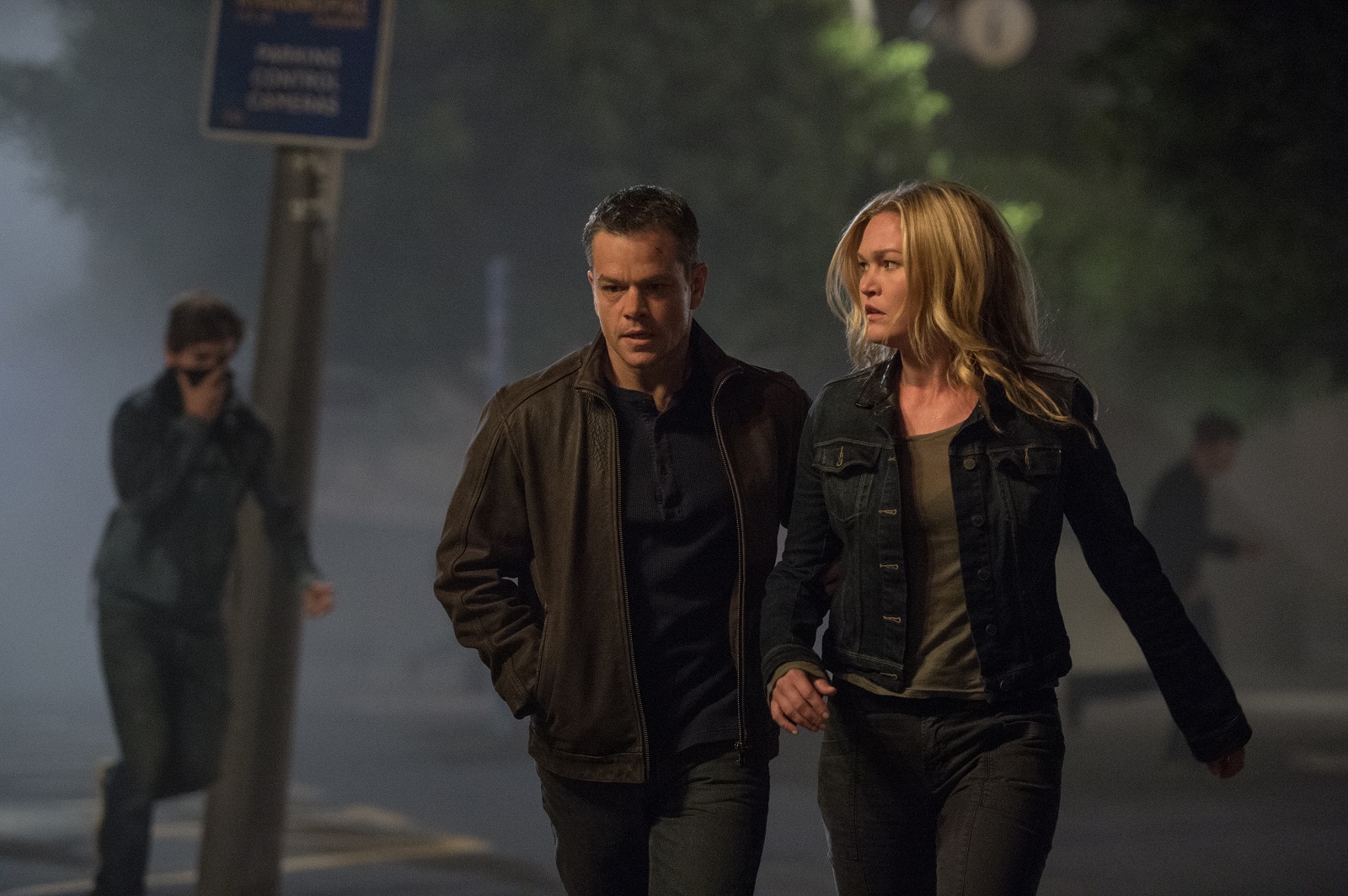 SUPPLEMENTS
The disc features an okay set of extras, but Jason Bourne is sorely missing a commentary track featuring Greengrass, Damon and Rouse, where they could dig more into why they made this movie and what effort went into it. As it stands, the film features Damon providing intros to each featurette, while standing in some strange room with low lighting and stacked pallets.
Features Include:
Bringing Back Bourne – A general look at the film and the return for the character.
Bourne to Fight – A three-part featurette that goes over some of the big fight scenes.
The Athens Escape – A brief look at the Athens motorcycle chase.
Las Vegas Showdown – A two-part featurette focused on filming a big chase in Las Vegas.
DVD Copy of the Film
Digital HD Copy of the Film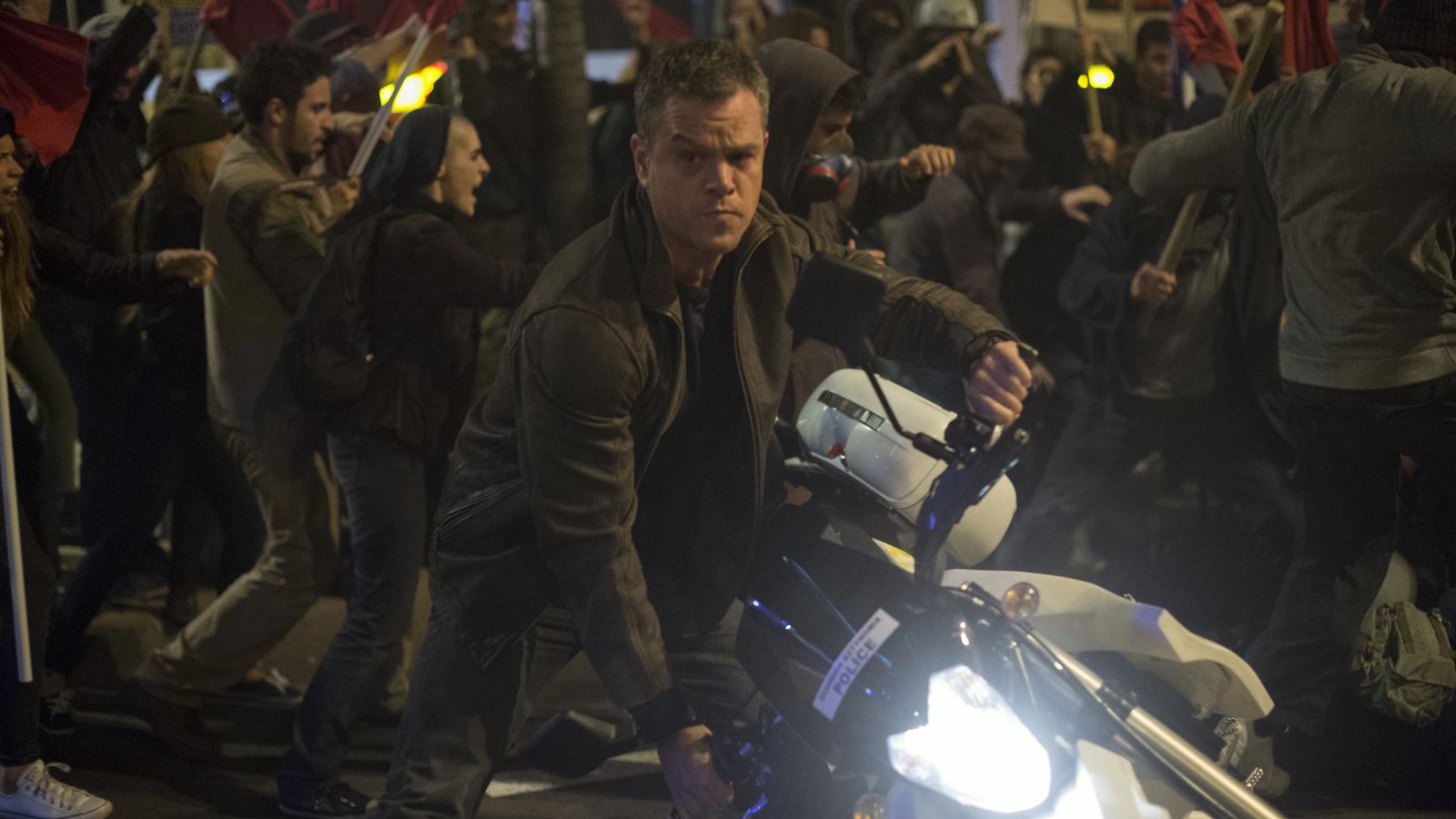 THE BOTTOM LINE 
Bourne fans may or may not find this film satisfying enough. On the one hand, it returns Damon to this world and he is game to once again embody the character and get into some terrific action sequences. Still, the film also sticks with a formula that may be starting to feel a little worn out. Ideally further entries, if there are any, will shake things up. The technical presentation of the Blu-ray, on the other hand, is pretty fantastic. The extras leave more to be desired, but any completest should be happy to have this in their collection.