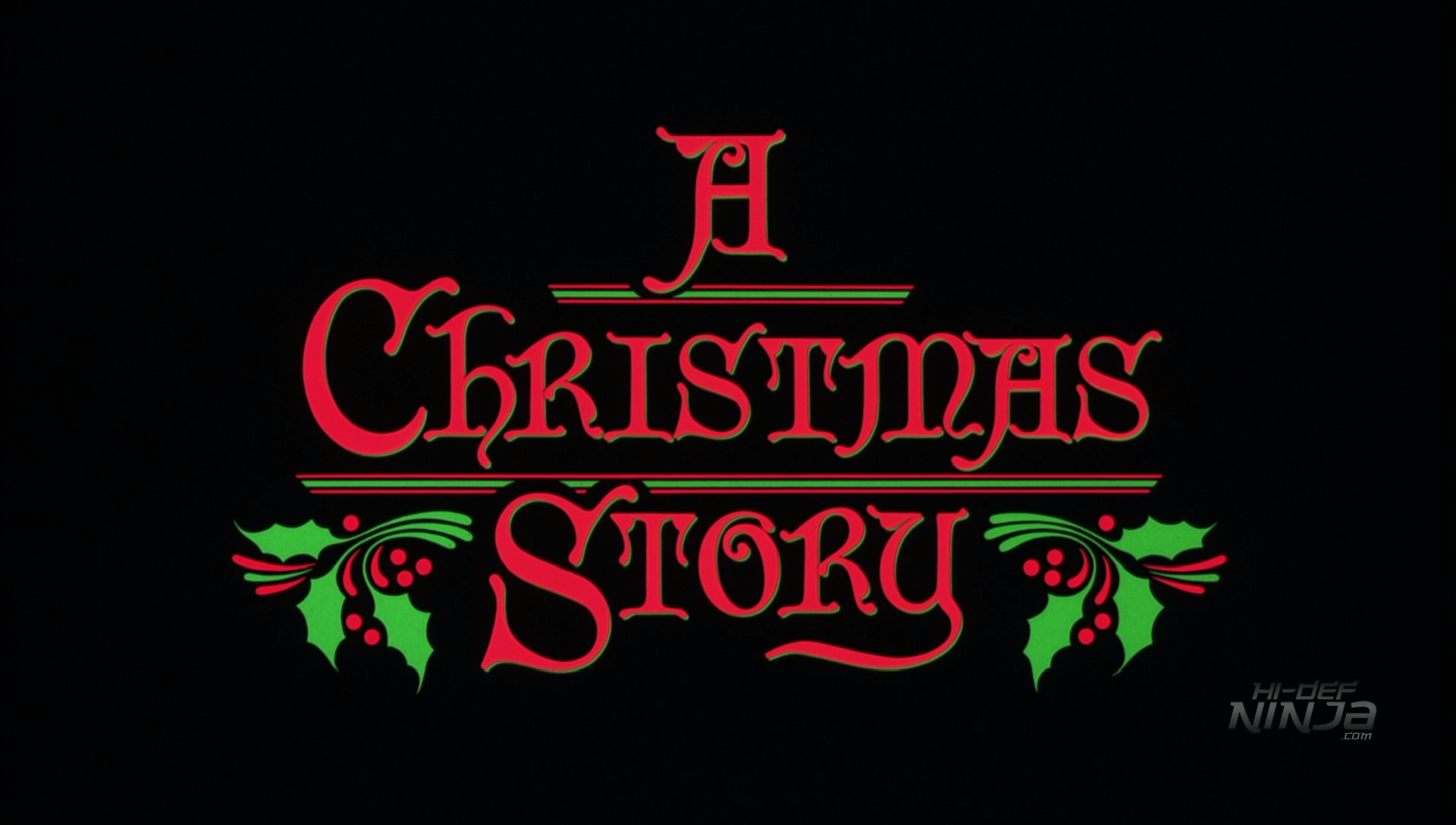 The classic A CHRISTMAS STORY underwhelms with suitable video but old-school audio.
Review by Matt Cummings
A CHRISTMAS STORY Blu-ray
The Movie
The Video
The Audio
The Supplements
If there's a cadre of Christmas movies that demand your attention leading up to the magic night, one has to add 1983's A CHRISTMAS STORY into the mix. The wholesome antics of Ralphie and gang have become standard-issue binge fare on pay-television. It easily ranks as one of the most beloved movies of all time, which means it should occupy a place in your ever-expanding video collection. Warner Brothers' re-packaging of the existing Blu-ray is a mixed bag, sporting good video, poor audio, and an excellent set of supplements.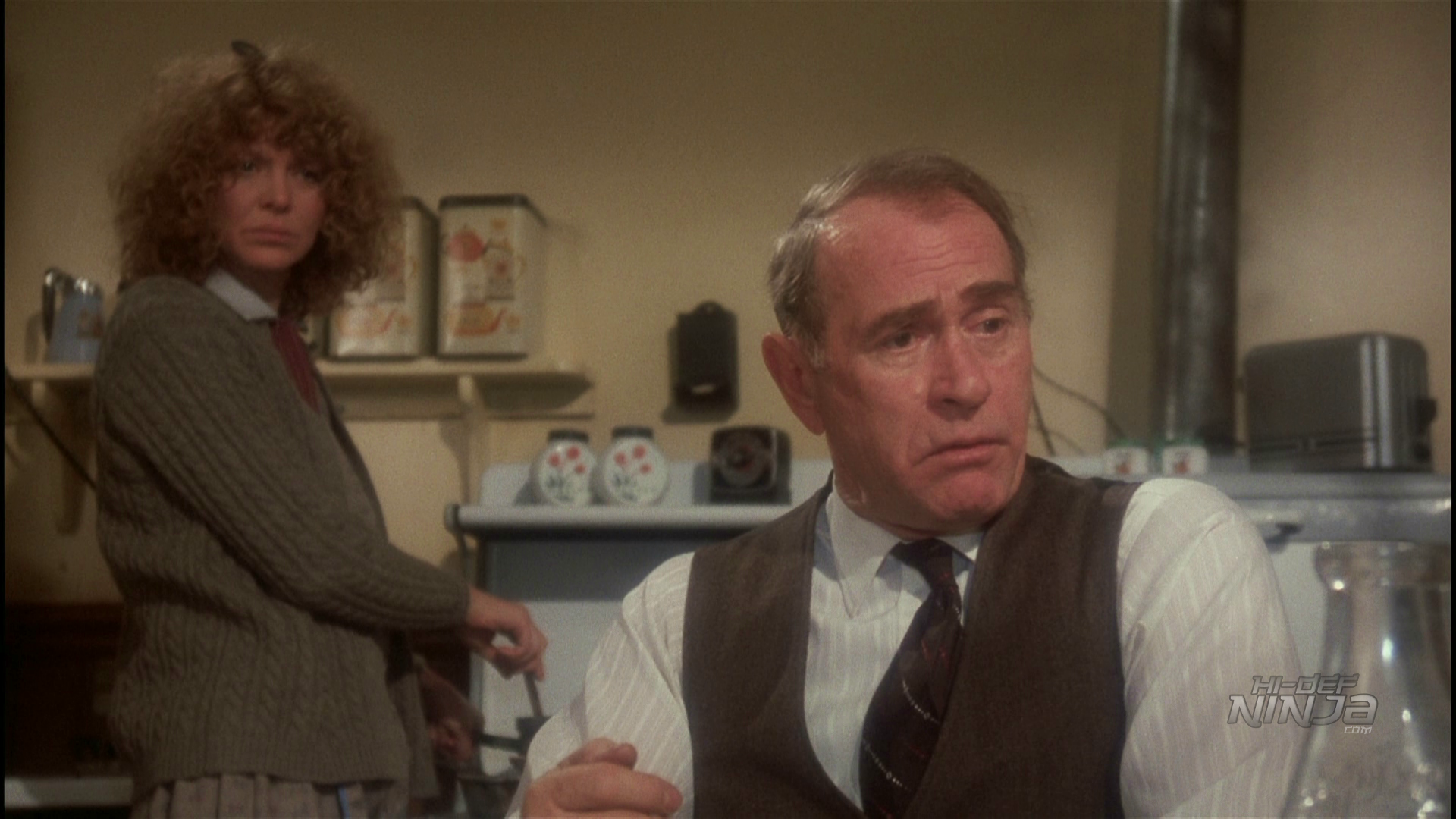 THE MOVIE
For the nine-year-old Ralphie (Peter Billingsley), life in Northern Indiana is filled with radio dramas like Little Orphan Annie while enduring the local school marm and the standard bully. But at the top is the realization that Santa himself is nearing his yearly visit, thus forcing Ralphie into action to draft his vaunted Christmas list. At the top is the official Red Ryder carbine action 200 shot range model air rifle (including the all-important compass in the stock and that thing that tells time). He drops subtle and then overt hints to his mom (Melinda Dillon) and dad (Darren McGavin) and even includes it in his theme paper on "What I Want For Christmas." He can't help but imagine himself with Old Blue in hand, saving his family from "Black Bart" and his band of thieves by shooting each of the villains in the butt. Yet success doesn't come to Ralphie, as his gift request is turned down countless times, being told that he'll "shoot his eye out." Having run out of options, he employs a final desperate plan: a plea to Santa Claus at the local mall. Sadly, Ralphie's experience is less than stellar, as the horrific Santa pushes him down a long slide with his black boot after uttering the same advice that his mother and teacher imparted to him. Will Ralphie ever get his Range Rider? Will Flick ever liberate his tongue from the icy pole? And will justice come to the bully Scut Farkus?
A CHRISTMAS STORY is a return to old-school joy for the viewer. The story of a boy obsessed with his own world – and upset at the notion that adults wouldn't see things his way – is a mix of classic charm and 50's kitsch. One cannot help but smile as you see Ralphie go through each step to secure the Red Ryder, only to shoot his own eye out just as soon as he secures said weapon. Billingsley and other fellow cast members are great in their respective roles, each of whom enjoys a moment in the sun to imbue their character with a strong sense of identity. In a time when period films lacked a certain amount of believability – the film was released in 1983 – A CHRISTMAS STORY effectively transported us back with old-style humor. But there's also a strong sense of family values at play throughout, such as the touching ending with Mom and Dad, or the hilarious moment at the Chinese restaurant. Not all family members agree 100% of the time, but it's those values of devotion and love that see Team Ralphie rally around each other at their most needed times. Center to that is Creator Jean Sheppard's excellent voice-overs, moving the story forward with both comedic eloquence and wholesome beauty. A CHRISTMAS STORY would not have been successful without it, and it's clear that any adjustments here would have fundamentally altered our appreciation of the final result. It's hard to find a film that actually increases in value each time one watches it, but A CHRISTMAS STORY does just that. If there's a way to actually feel the Christmas spirit from something, it's by watching this film. I can think of no other holiday film which manages to duplicate this, thus vaulting it to the top of the genre.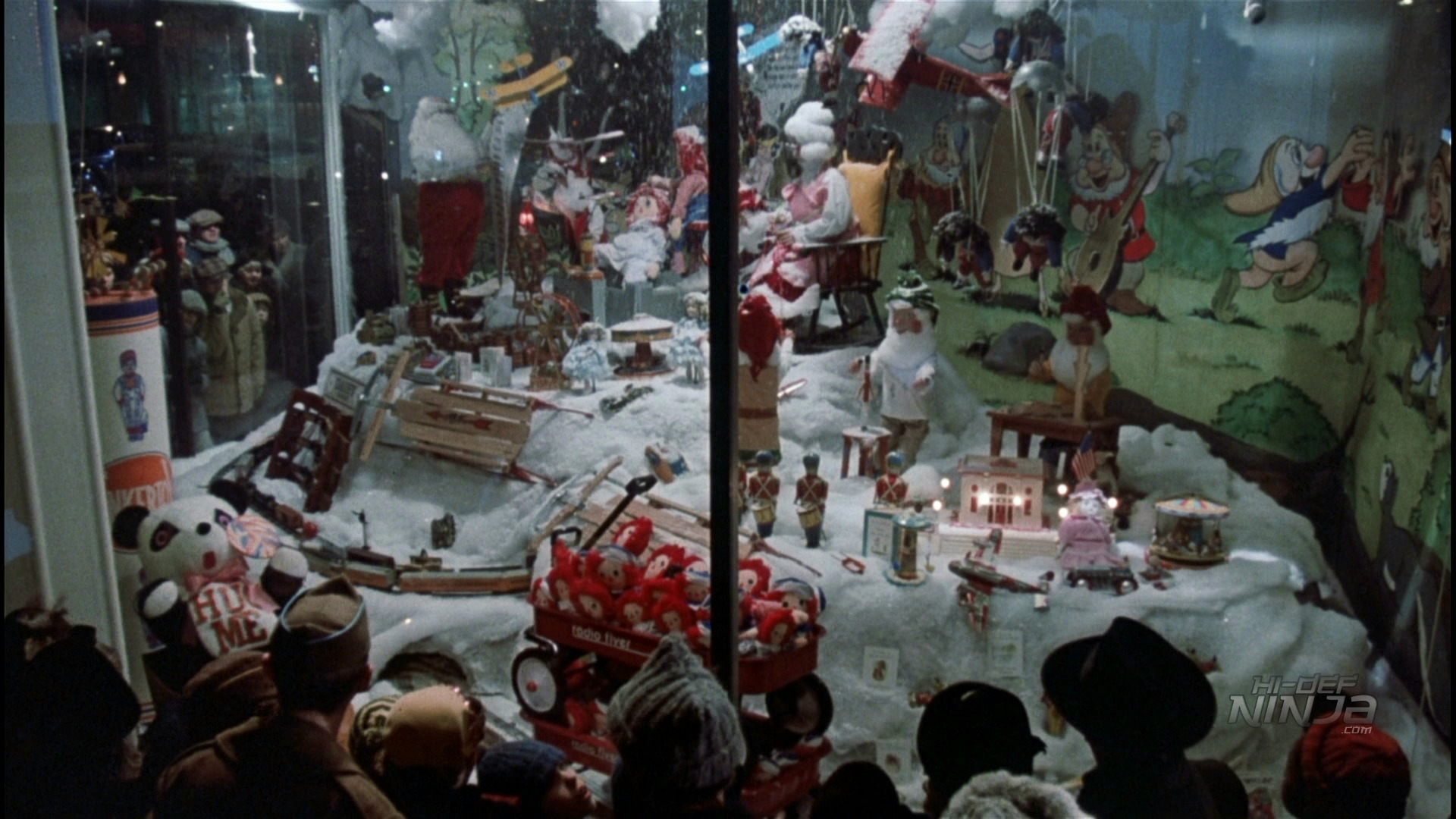 VIDEO QUALITY
Warner Bros' A CHRISTMAS STORY offers merely a decent visual experience. While it is an upgrade from the included is still lacking in several key areas. There are pops and scratches, exposing themselves during the interior shots. There, we get good but not outstanding colors and flesh tones, almost as if the saturation has been drained. Black levels are good until you get to night interior shots, when it quickly descends to crush. Outdoor quality improves (something I thought we'd never see), but there's a general sense of blah to the image. In fact, there's not much difference between the BD and the DVD that came with our evaluation set. It's one of those few times when I can recommend keeping the DVD if you find A CHRISTMAS STORY cheap enough.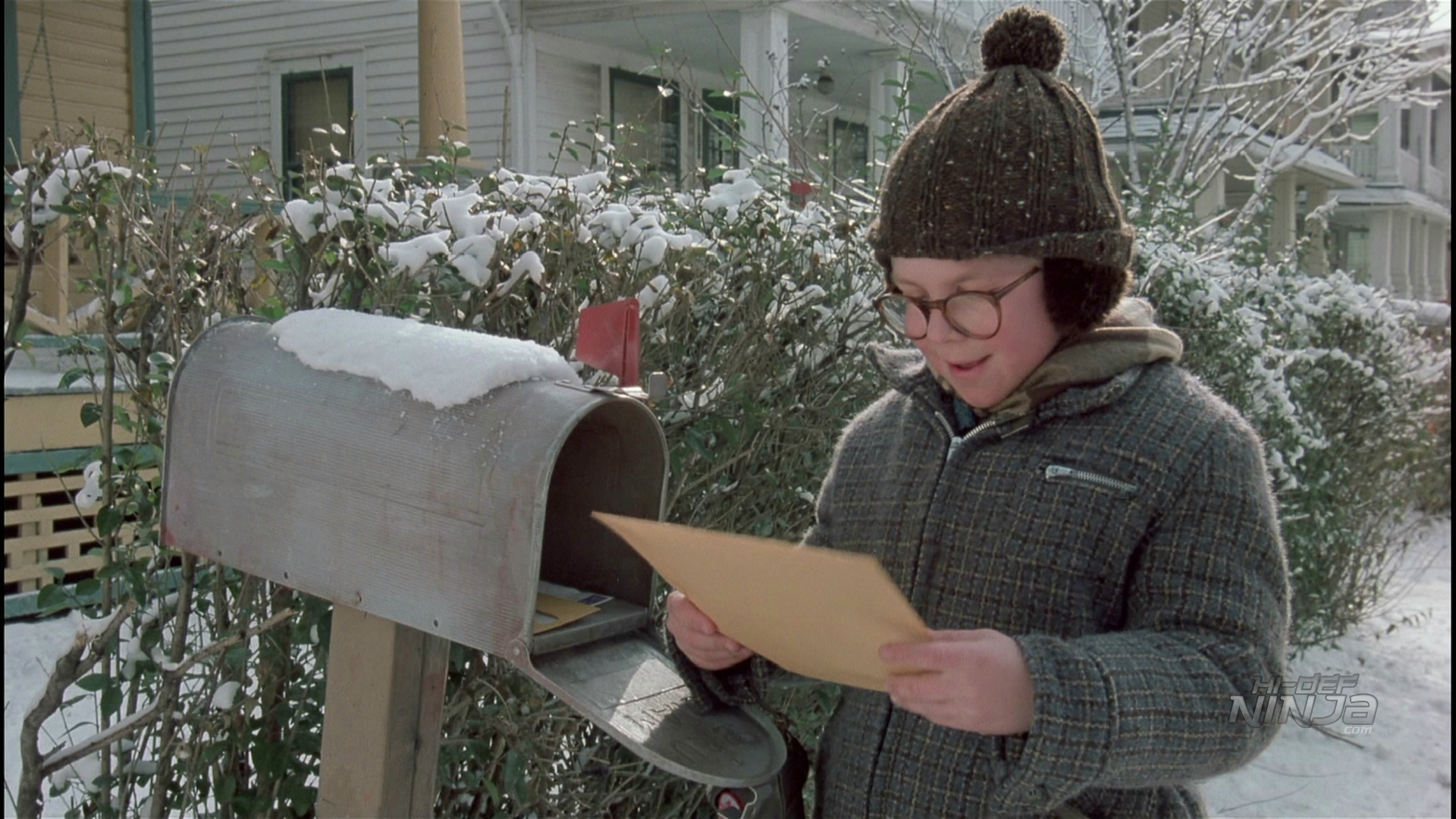 AUDIO QUALITY
Shockingly, A CHRISTMAS STORY is only available as a 1.0 Dolby Digital mono soundtrack. Yes, the center channel contains all of the audio. Granted, this is a comedy and audio experiences are usually confined to the forward channels, but I think everyone can agree that a film of this importance at least deserves to enjoy the rich music of Composers Carl Zittrer and Paul Zazabut through all speakers. Dialogue is still clear, as is everything else, and you will probably forget the issue even exists because the movie is so good. I'm not demanding an aggressive audio experience, but I think WB should do this film right and offer us a 5.1 DTS-MA track.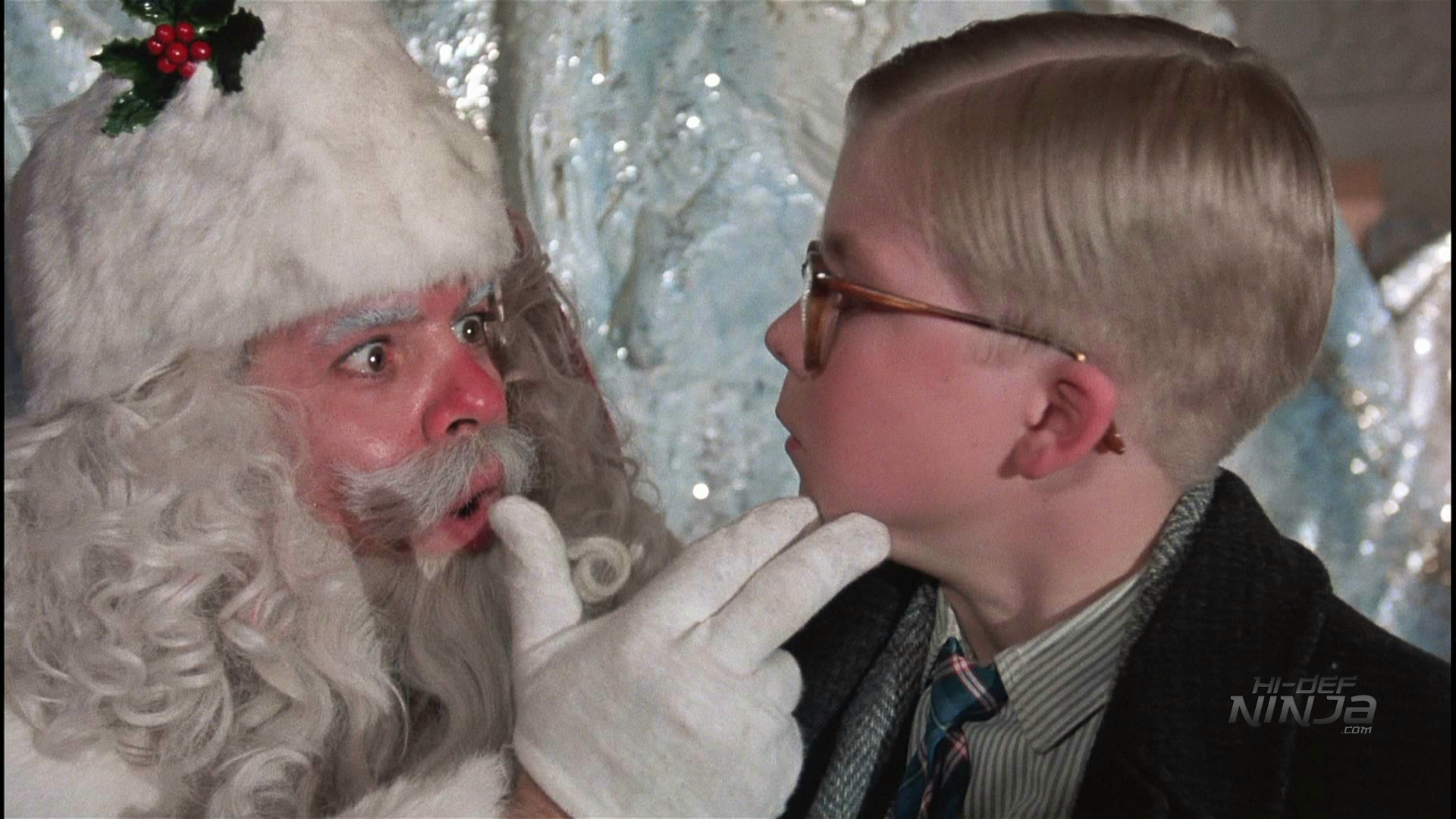 THE SUPPLEMENTS
A CHRISTMAS STORY is just a repackaged version of the 30th Anniversary edition, but appears to be missing several of the 20th Anniversary DVD features, including A Christmas Story featurette, Triple Dog Dare Interactive Trivia, and Decoder Match Challenge., which appeared on Disc 2. The video quality of what's here vacillates between 480i and 1080p, but is a mostly strong release:
Commentary by Director Bob Clark and Actor Peter Billingsley: The commentary track offers tons of tidbits, including some interesting reveals about casting. Your mind will be blown as you learn who was originally conceived to play the dad and why Billingsley wasn't originally envisioned for Ralphie.
Christmas in Ohio: A Christmas Story House (21:19): Actor Ian Petrella (Randy Parker) and Brian Jones (the current owner of the Parker house) take us through a room-by-room tour of the original house, which has been converted into a museum. For those of us who are really into the film, you'll enjoy how Jones has pieced the home back together after it was sold. It's an enjoyable featurette, so long as you're OK with a former actor who now lives in the house and gives tours. Otherwise, it's a nerd's delight.
Behind the Scenes – Another Christmas Story (18:18): The featurette from the original DVD takes a moment to chat with several of the cast and crew to discuss the impact which the movie has had on their lives. There's a problem with the video, as you'll see a small sliver of the right screen on the left side.
Featurette: Daisy Red Ryder: A History (5:18): takes us through the very interesting history of where Ralphie's gift.
Behind the Scenes – Get a Leg Up (4:35): is a patriotic comedic look at how the leg lamp is manufactured, along with its societal impact.
Flash Gordon – Script Pages of a Deleted Scene (4:35): This is text-based featurette where the viewer can scroll through a scene that never made it to the final print. There's no audio but it's an interesting read.
Jean Shepherd Original Radio Reading (38:05): Here, you will listen to Creator Shepherd read "Duel in the Snow, or Red Ryder Nails the Cleveland Street Kid."
Jean Shepherd Original Radio Reading (30:05): The second in this series, you'll hear "Flick's Tongue."
Featurette – The Leg Lamp Spot (00:49): This is a great 90's-era commercial for the infamous lamp.
Theatrical Trailer (2:10): Just like in the modern era, Hollywood shows too much of a film, and this trailer is way too long.
At the time of this posting, there were several versions of A CHRISTMAS STORY, including the standard eco-friendly container and the Ultimate Collector's Edition (with Christmas lights inside). Our version arrived as the 2013 steelbook, complete with the 30th Anniversary Blu-ray. The cover is smooth and double-sided, while the inside features interior artwork. he steelbook contains a DVD version of the movie, which has a motion Top Menu. However, a second disc of features – which perhaps contained those missing extras – is not included here, as is a lack of a Digital HD Copy.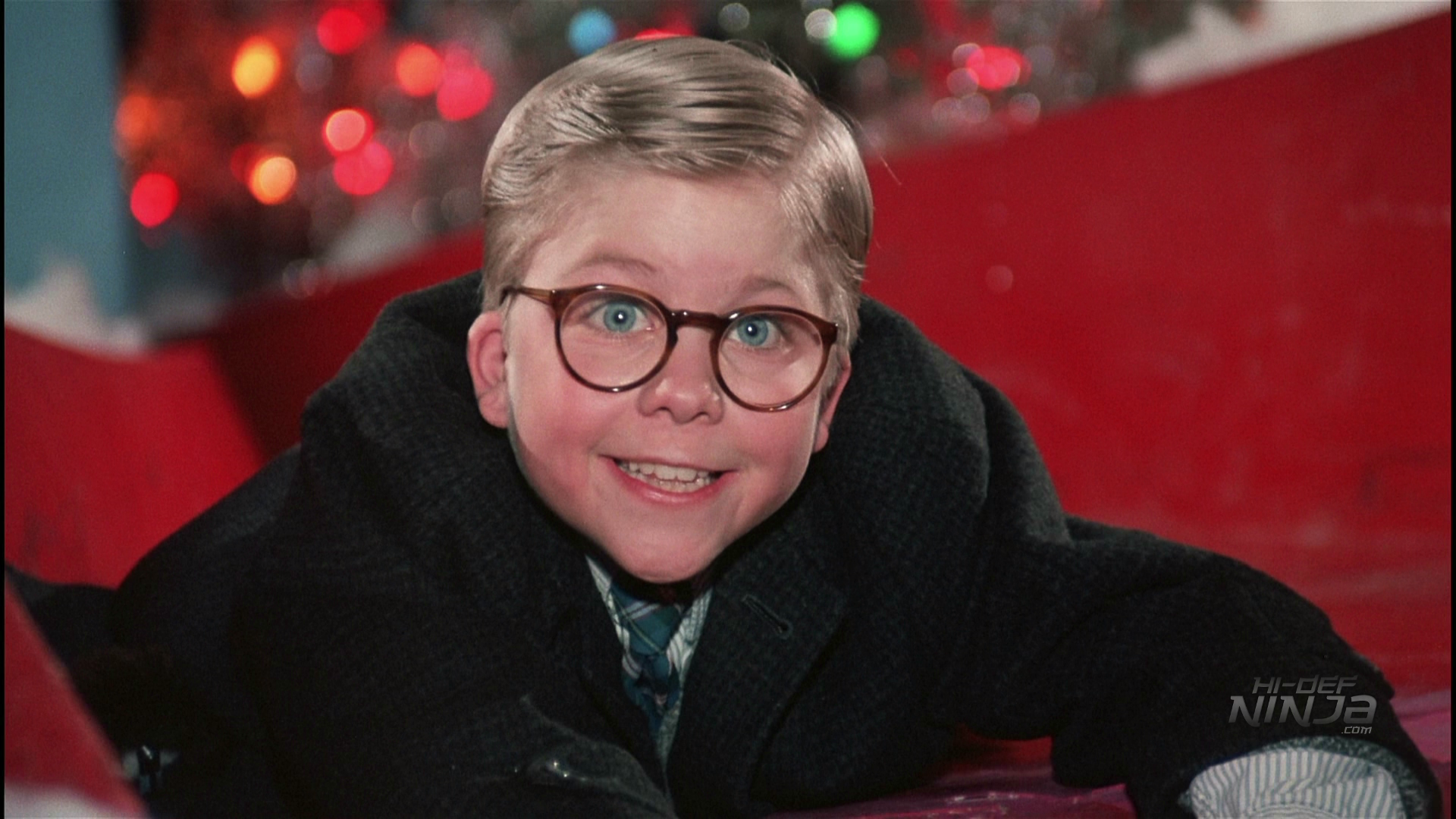 THE BOTTOM LINE alt="a_christmas_story_hidefninja-4″ width="660″ height="370″ />Few films can compare to A CHRISTMAS STORY in terms of wholesome family entertainment. It's not perfectly shot or expertly executed, but it's values of love and compassion exist alongside some of the funniest (and cleanest) comedy you'll ever see. I've seen some lament that the film is overrated, but I do think The Grinch is egging them on. No one can argue that WB needs to seriously rework the presentation's backbone, producing only decent-to-disappointing in the video and audio departments. This one needs a serious upgrade to DTS-MA and a master print transfer to ensure that its importance lasts beyond the yearly 24-hour marathons. Maybe we'll get something in the 40th Anniversary edition, but just like Flick I won't bet my tongue on icy pole that any changes will happen. Still, pick this one up and enjoy it year round.
A CHRISTMAS STORY is Rated PG for comic violence, some bullying, and mild language and has a runtime of 93 minutes.