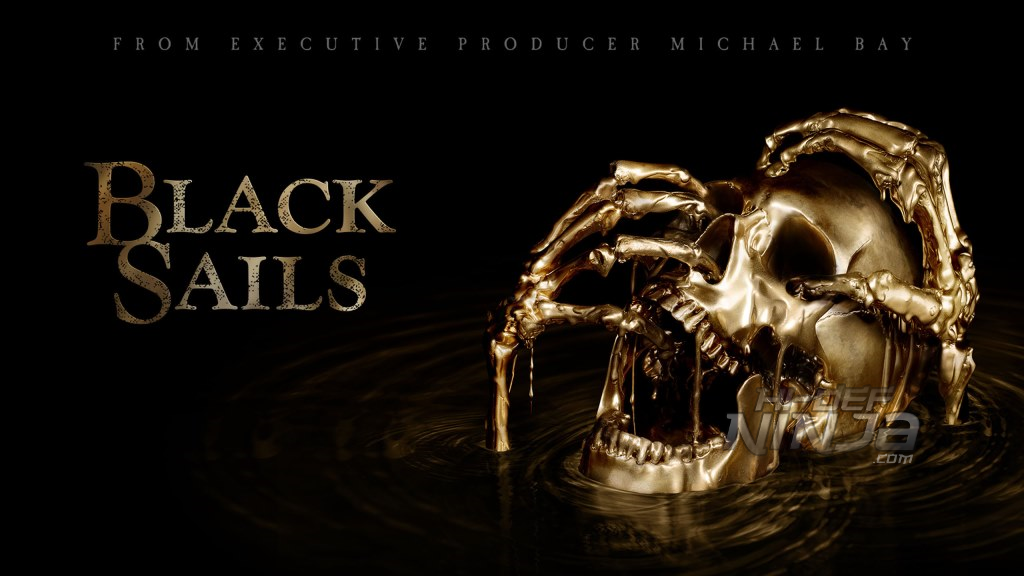 On January 29th, BLACK SAILS returns to Starz for its fourth and final season.
Set in 1715, BLACK SAILS is a pirate drama that takes place twenty years prior to Robert Louis Stevenson's classic Treasure Island. The show follows the most feared pirate of the day, Captain Flint, as he wages war in the West Indies in order to keep an independent Nassau. The concluding season looks to answer how Long John Silver wills a name for himself, if Captain Flint will get his vengeance, and the entire fate of Nassau. All the pieces are falling into place in this fourth and final season.
This past October, Starz was out in full force at New York Comic Con (NYCC) in order to promote the final season of BLACK SAILS. With a myriad of events including a panel, a limited cast signing, a BLACK SAILS-branded booth with phone re-charging stations, and possibly one of the coolest giveaways of the weekend, a metal flask, there was something for all fans.
Hi-Def Ninja was able to sit down with the cast of BLACK SAILS at NYCC to talk to them about the show and its fourth and final season. On hand were Luke Arnold (John Silver), Hannah New (Eleanor Guthrie), Jessica Parker Kennedy (Max), Clara Paget (Anne Bonny), and Tom Hopper (Billy Bones), as well as executive producer Dan Shotz and creators Robert Levine and Jonathan E. Steinberg.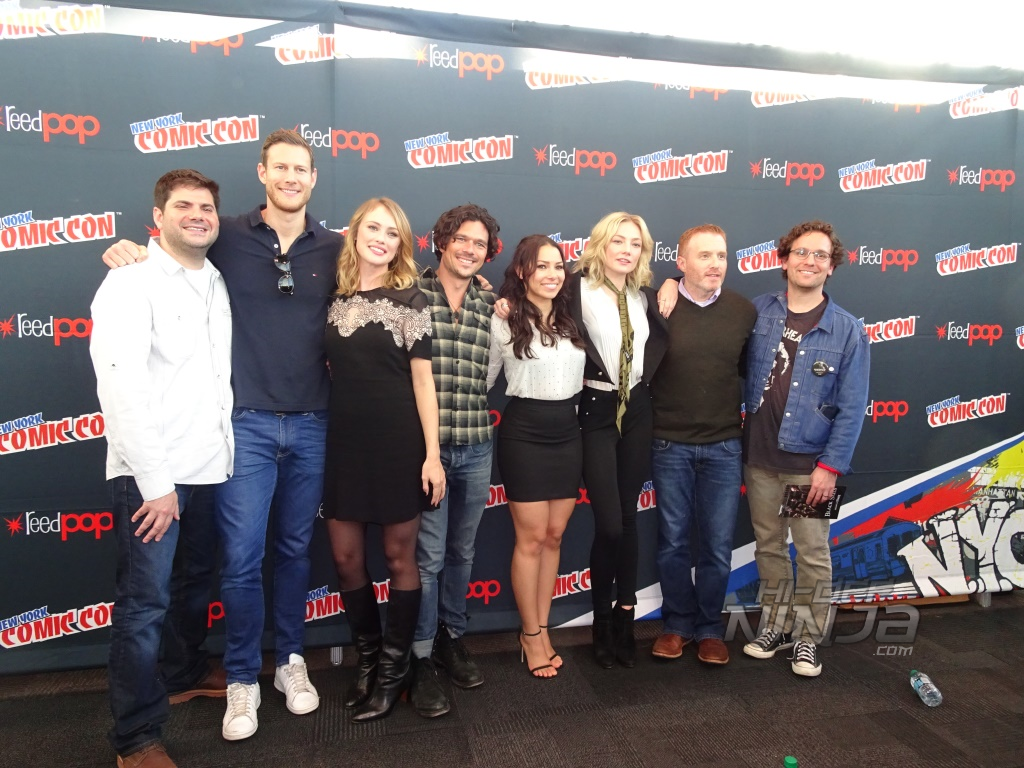 Hannah New (Eleanor Guthrie)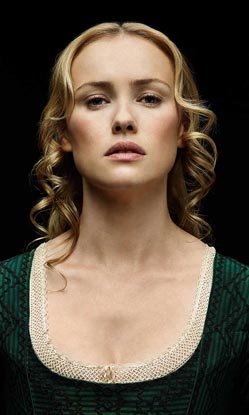 On her decision to move away from Charles Vane:
Elenor's character has to make a harsh decision and move away from "the bad college boyfriend" in Charles Vane despite her intense love, otherwise she would always be going back to him which goes against her vision for Nassau, but which may have now put her in danger in Season Four.

Tom Hopper (Billy Bones)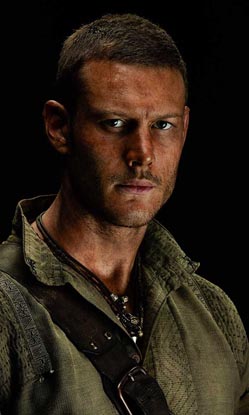 On his decision to feed the myth of Long John Silver:
Billy views Silver as a friend or this person with such a persona whereas there is little trust with Flint.

Jessica Parker Kennedy (Max)

On the politics in the show:
Many of the issues women faced then are the same now; but happy to be on a show with many other strong female characters.

Clara Paget (Anne Bonny)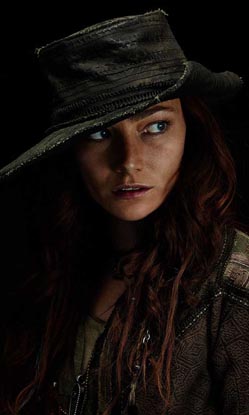 On using her brawn to get her way over politics:
For her, it was an incredible experience. In Season One, they had Clara go to 'pirate camp' which was just her on her own with a bunch a guys; but hopes her character inspires women to be whatever they want to be.

Luke Arnold (John Silver):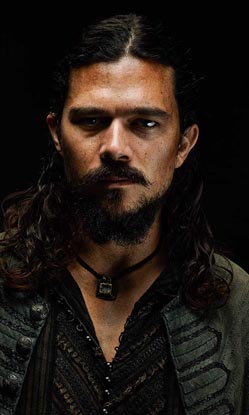 On his character positioning as a leader among other pirates:
He is a person who is used to doing things on his terms so he is not used to others deciding his fate, but this is overridden by other concerns in Season Four.
On the fictionalized part of his character on the show versus his written character:
On the opening theme:

Robert Levine (Creator)
On including historical figures:
Going to do what's right for the show first, but at the same time, be as historically accurate as possible.
On the opening theme and choosing a composer:

Dan Shotz (EP)
On how people watch the show:
Every season is a ten hour movie where they could drop plots in episode one and pick up in episode eight.

Jonathan E. Steinberg (Creator)
On characters real or fictional that he would like to see on the show:
Season Four is an exercise in cleaning them up, and the people they want in the show are in the show — some are historical, some are Treasure Island characters, and others are BLACK SAILS cannon characters.

Entering its fourth and final season on the Starz network, BLACK SAILS has easily become one of my favorite shows on premium TV. Admittedly, I started the show right before the beginning of the third season and binge watched the series, not out of lack of interest; I knew the series existed, I just did not have the Starz network in my cable package. However, BLACK SAILS has become the main reason I have kept Starz as a premium channel in my home.
Not just a pirate drama or a prequel to Treasure Island, BLACK SAILS has branched out and has its own universe, doing a seamless job of blending real world historical figures and fictional (both show-created and existing) characters into a cohesive story. If you are tuning into the action, you will soon be sucked into the story and the character development. I will truly miss this show once it airs its final episode.
Unfortunately, at the signing they did not let us take photos once it was our turn to actually go up for the signatures, so some of my photos were a drop grainier than I would have liked. Here are a few photos for your enjoyment of the signing, panel, booth, and more.
Signing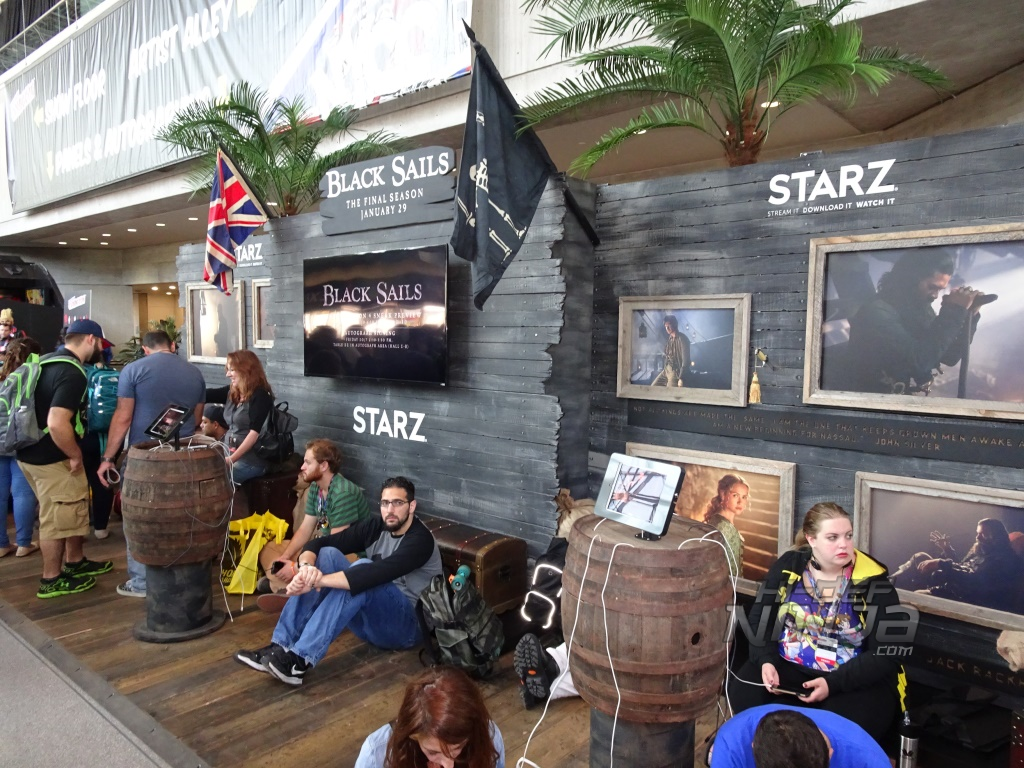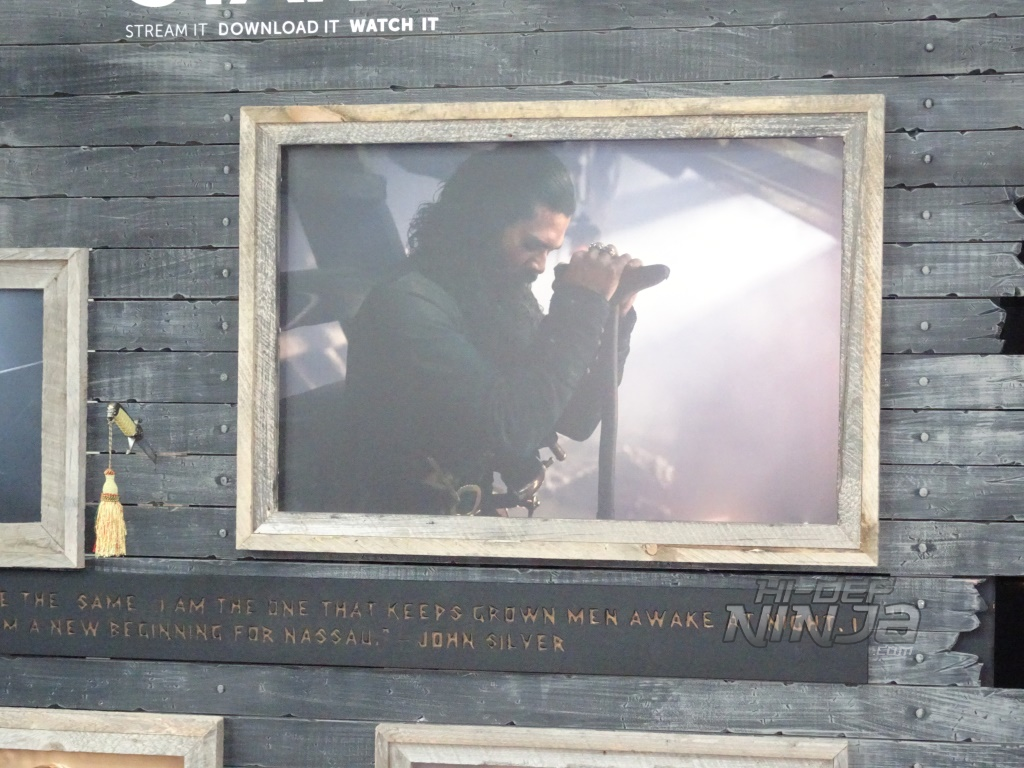 You can see the Season 4 trailer here:
And you can see the entire New York Comic Con Panel here:
Tune in to Starz on January 29, 2017 when BLACK SAILS returns for its final season. If you don't have the Starz network, don't be like me and wait for it. Go out and get it or you can download the Starz app on the Google Play store and begin watching episodes immediately. Also be sure to check out Starz's other original series including ASH VS. EVIL DEAD, OUTLANDER, THE WHITE QUEEN, and more.