xXx 15th ANNIVERSARY EDITION
The Movie

The Video

The Audio

The Supplements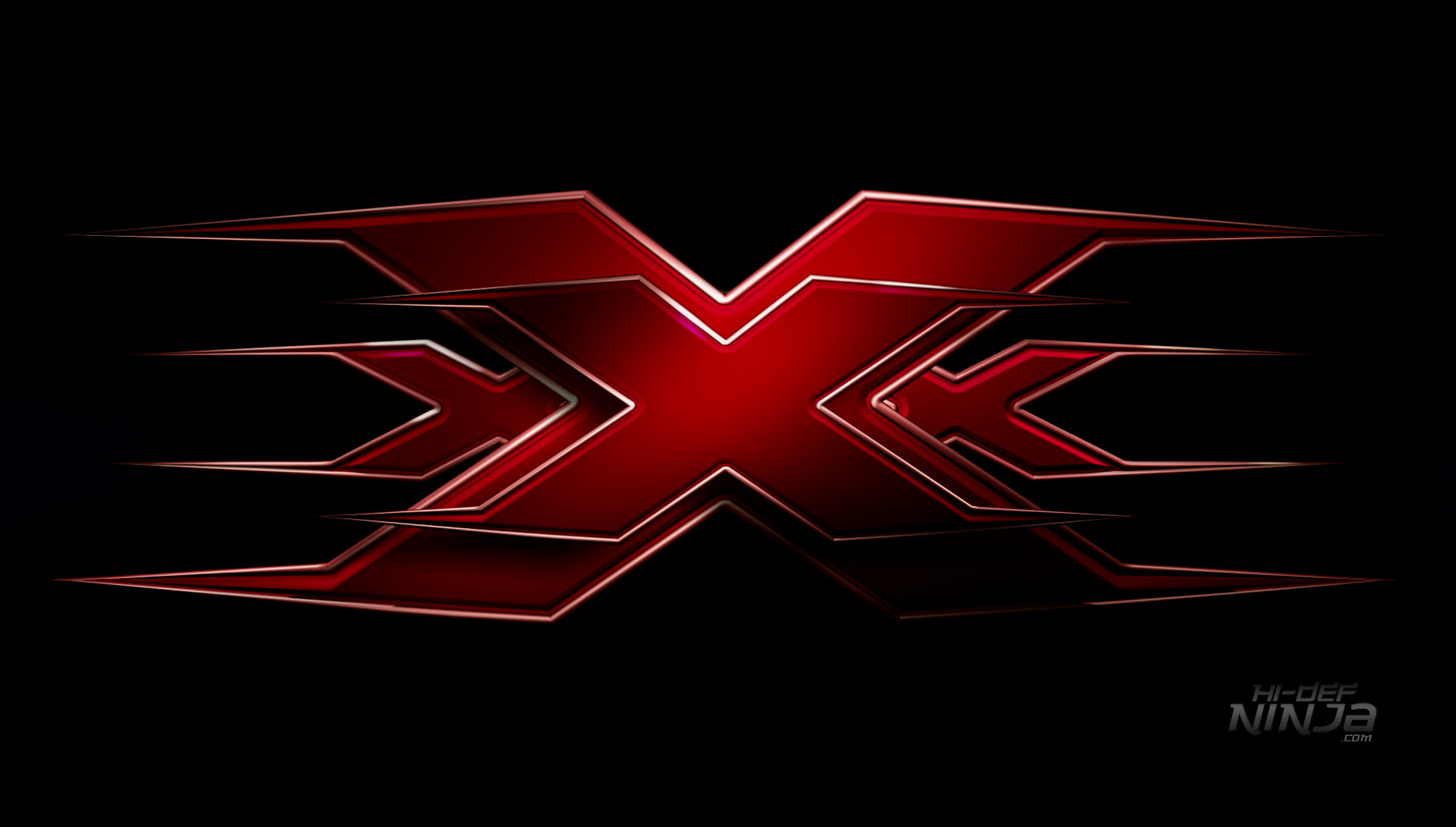 xXx: 15th ANNIVERSARY EDITION is a spectacular do-over for an equally spectacular, ridiculous action flick.

Review by Matt Cummings
If 2002's xXx proved anything, it was that the pure-action genre started in the 1980's still had a heartbeat, albeit small. Boasting overly-sexualized, scantily-clad women, over-the-top stunts, and a plot made of the thinnest lingerie possible, xXx thumbed its nose at critics by featuring characters who serviced the action and not the other way around. The result was an incredible success for Sony, bringing in more than $140m on a $40m budget. But the Blu-ray release in 2006 was an extreme disappointment in every way, something that Sony has now addressed with xXx: 15th ANNIVERSARY EDITION, a much-improved product in every category, giving us the chance to enjoy Xander Cage as it was meant to be.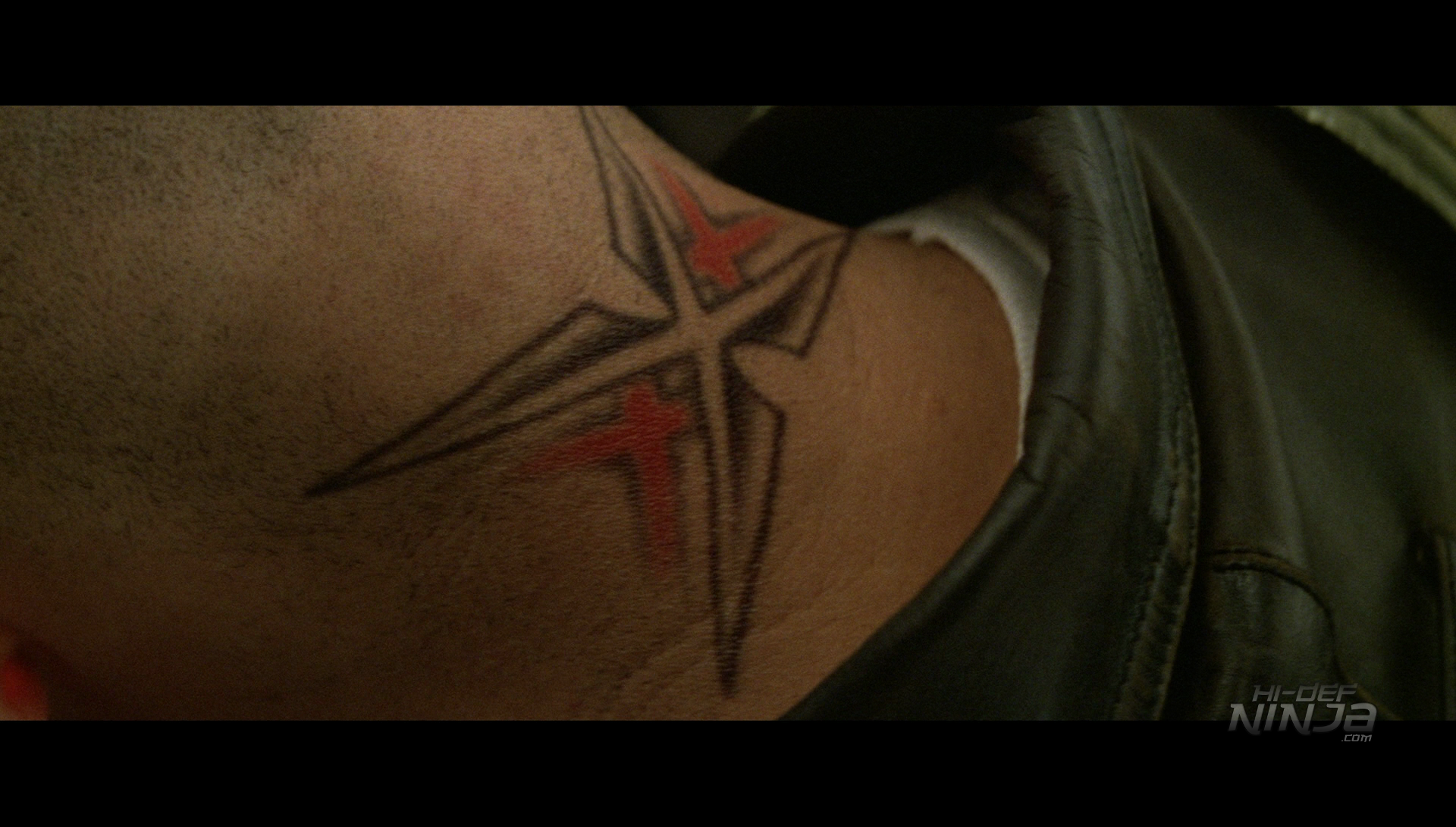 THE MOVIE
For extreme sports rule-breaker Xander Cage (Vin Diesel), life is currently about destroying stolen cars and parachuting off tall bridges all while explaining that the car's owner is deserving of such treatment. He's a street radical with video followers (in an age before YouTube), surrounded by skateboarders and others who wish to cash in on his success. Unfortunately, the NSA doesn't agree, and Cage is captured during his victory party. Rather than throwing him into Leavenworth for the rest of his life, NSA boss Augustus Gibbons (Samuel L. Jackson) has other plans: he's creating a new program to enlist edge-of-authority figures to run special ops for king and country. After a series of successful tests (some of which involve people actively trying to kill him), Cage goes undercover to infiltrate a Russian mob lead by Yorgi (Marton Csokas), who plans to use biological weapons to encourage mass anarchy. As xXx delves deeper into Jorgi's take-no-prisoners world, he must use all of his abilities and experience to take down the bad guys before the WMD can be set into motion.
.Let's be clear here: anyone seeking a thespian experience from xXx should have had their head examined.  This was never meant to replace James Bond, nor serve any film master.  Its high styling extreme sports elements will either piss you off or make you feel like someone has made your movie.  I tend to lean towards the latter, as I think the genre has plenty of space for TINKER TAILOR, SKYFALL, and xXx.  Fresh off their success with THE FAST AND THE FURIOUS in 2001, Diesel and Director Rob Cohen previewed what that franchise would ultimately utilize when fast cars wouldn't be enough. Diesel jumps, flies, pirouettes, and pounds through some of the best practical and CGI stunt work in a 21st Century film, something which cannot be said of the recently-released xXx: RETURN OF XANDER CAGE. Cohen actually made xXx seem cooler than FURIOUS, all while rejecting the forces of nature that FURIOUS would later embrace. If you buy such mayhem, then this universe is a thrillride filled with moments of pleasure and zippy one-liners; if not, then it's a tedious affair and perhaps an indication that you might need to lighten up.  I'll take the former, for it's this sort of ridiculous insanity that made xXx so much damn fun.
Diesel is thoroughly enjoyable as the unlikely hero, although it's never made clear why he feels this way. His whole life has been spent pushing back against authority, so the narrative makes it unclear why he suddenly shifts. Cohen does take a few moments throughout the very good bt overly long third to show Xander's human side, but then it's right back to guns, explosions, and avalanches. Yes, I said avalanches. Jackson is here pre-Nick Fury, which is probably why he was chosen for that role. Sadly, he doesn't stray far from what we've come to expect, the wise-cracking long-winded leader with a heart, but it's great to see him here chewing scenery. Again, you either buy this universe where people actually talk like that or the grape withers on the vine. Csokas offers a surprisingly sufficient bad guy, and unlike Cage he's actually given time to explain his history, while Asia Argento prances around in some of the most ridiculous clothing as Yorgi's squeeze.
Cohen released a 132-minute DVD version in 2005, but that only serves to muddy the story. Stick with the theatrical version of xXx, which is pure insanity for a generation who remember the days of Arnold, Jean Claude, and Stallone, but need a NOS-flavored CGI to complete the meal. It's become the standard for action films and a testament to Cohen's vision that such a film can prosper 15 years after its release.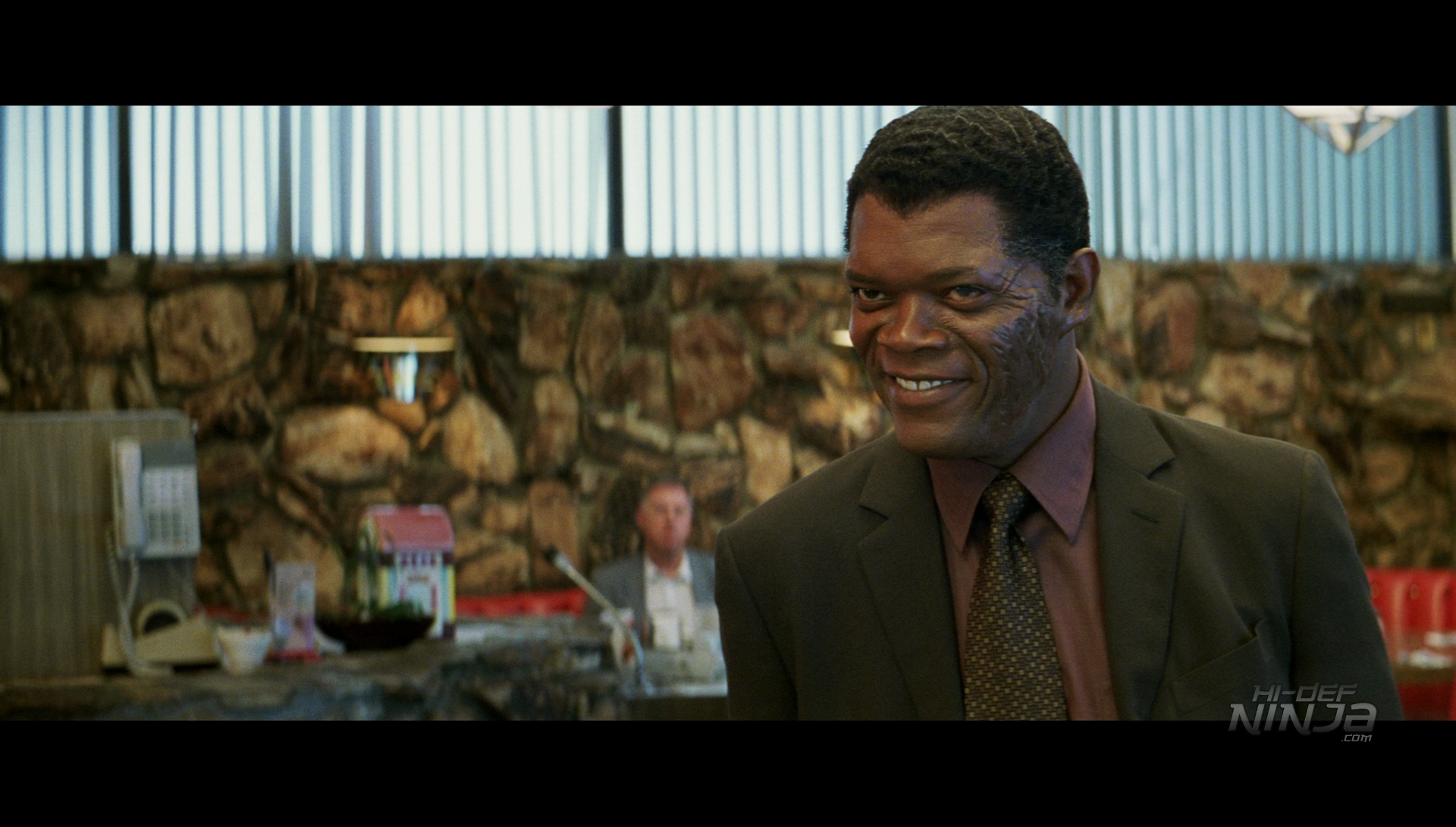 VIDEO QUALITY
xXx: 15 ANNIVERSARY EDITION appears to be a completely reworked home release, boasting improvements across the board. The original 2005 version featured an MPEG-2 that can only be described as terrible, awful, and downright disappointing. Black levels were all over the place, brightness was off the charts, and no fine detail was to speak of. ANNIVERSARY completely solves this, bringing us Xander Cage's world into sharp focus courtesy of a very good MPEG-4 transfer. It appears Sony might have used a master print this time, especially when you consider the dirt apparent in the DVD release. Clarity reveals details on clothing such as Cage's nasty fur coat, the burn ripples on Gibbons' cheek, as well as Yelena's various stripper outfits. Hair and facial stubble can now be seen quite clearly, and even chips on motorcycle paint are now visible. Color correction wasn't too bad of an issue in the 2006 release, but now they look better as well. Flesh tones were good before, and now items like lipstick and car paint give off a nice vibrancy. The opening scene in the club looks better than ever, especially when the flame thrower arrives. Before, the fire enveloped the scene: now it compliments it. The same goes for the avalanche, as you can see details on the mountain that weren't apparent before. This improvement reminds us just how young Blu-ray was when xXx was released, and how far the technology has progressed. This is a vast improvement for Sony and I congratulate them for correcting their mistakes with this great transfer.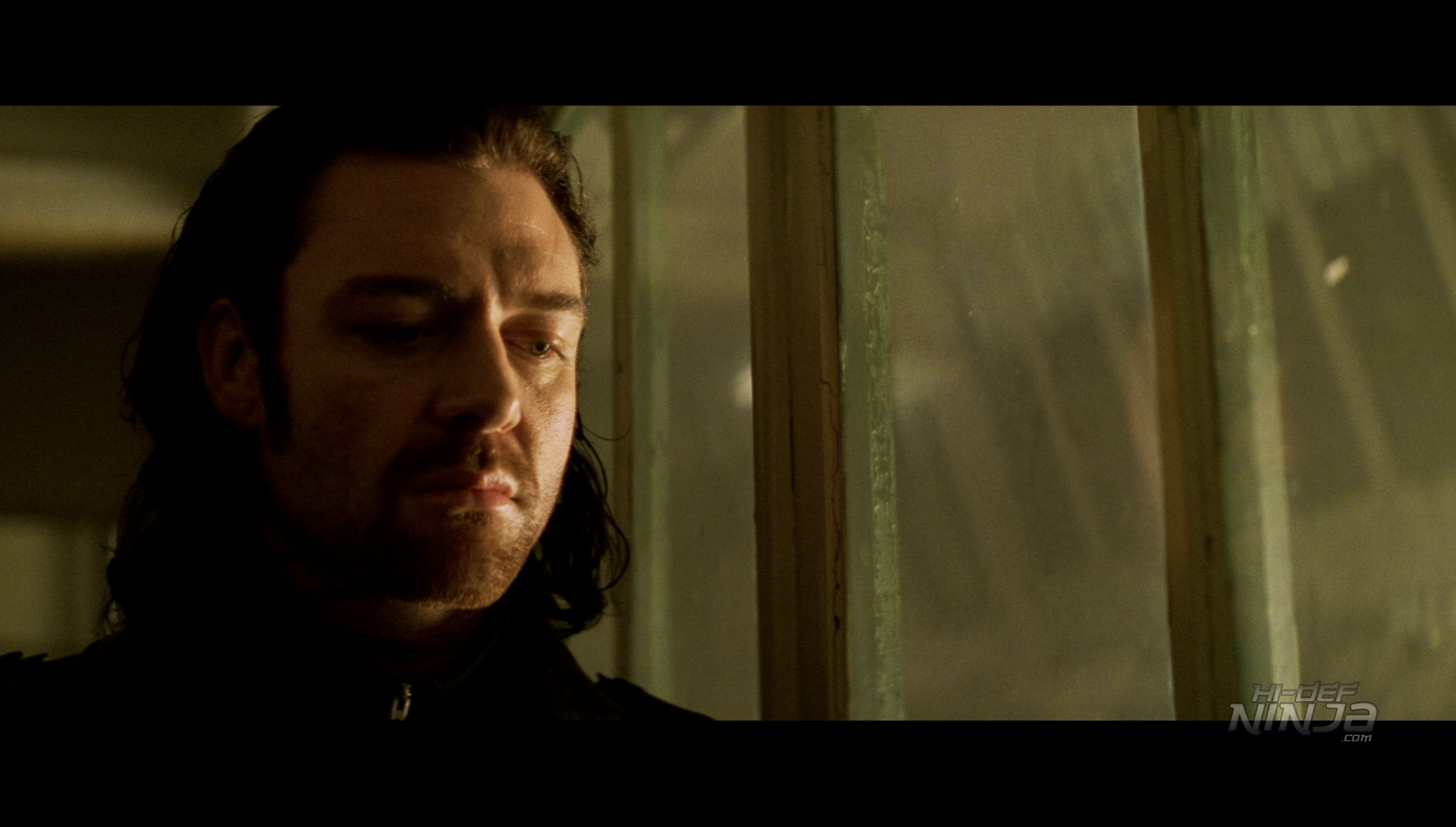 AUDIO QUALITY
Sony also improves xXx with an engaging and pounding DTS-HD Master Audio 5.1 lossless track that elevates the experience and finally gives Xander Cage the attention he deserves. Although the 2006 release featured a hearty PCM 5.1 uncompressed soundtrack, it sounds even better with the upgraded MA. The difference is in clarity and depth: where the PCM sounded like a wall of sound, the MA track offers new layers that I could not hear previously. Sound effects-wise it's apparent throughout the film, but the music fares better as well, like "Feuer Frei" heard at the beginning of the movie and throughout Composer Randy Edelman's high-flying score. The LFE kicks and thumps through xXx, a fact that was apparent in the PCM version, so it's good to see it re-appear here. Again, check out that avalanche scene which actually sounds louder and more varied than before. Dialogue is excellent through the center channel, and there's various examples of separation as both the fronts and surrounds take part. Gun blasts set you back in your seat and car crashes splatter across multiple speakers. Audio was the first improvement studios made when Blu-ray appeared, and it's perhaps understandable given how this release fares, but it actually sounds better this time around, leading me to strongly consider it as 'reference status.'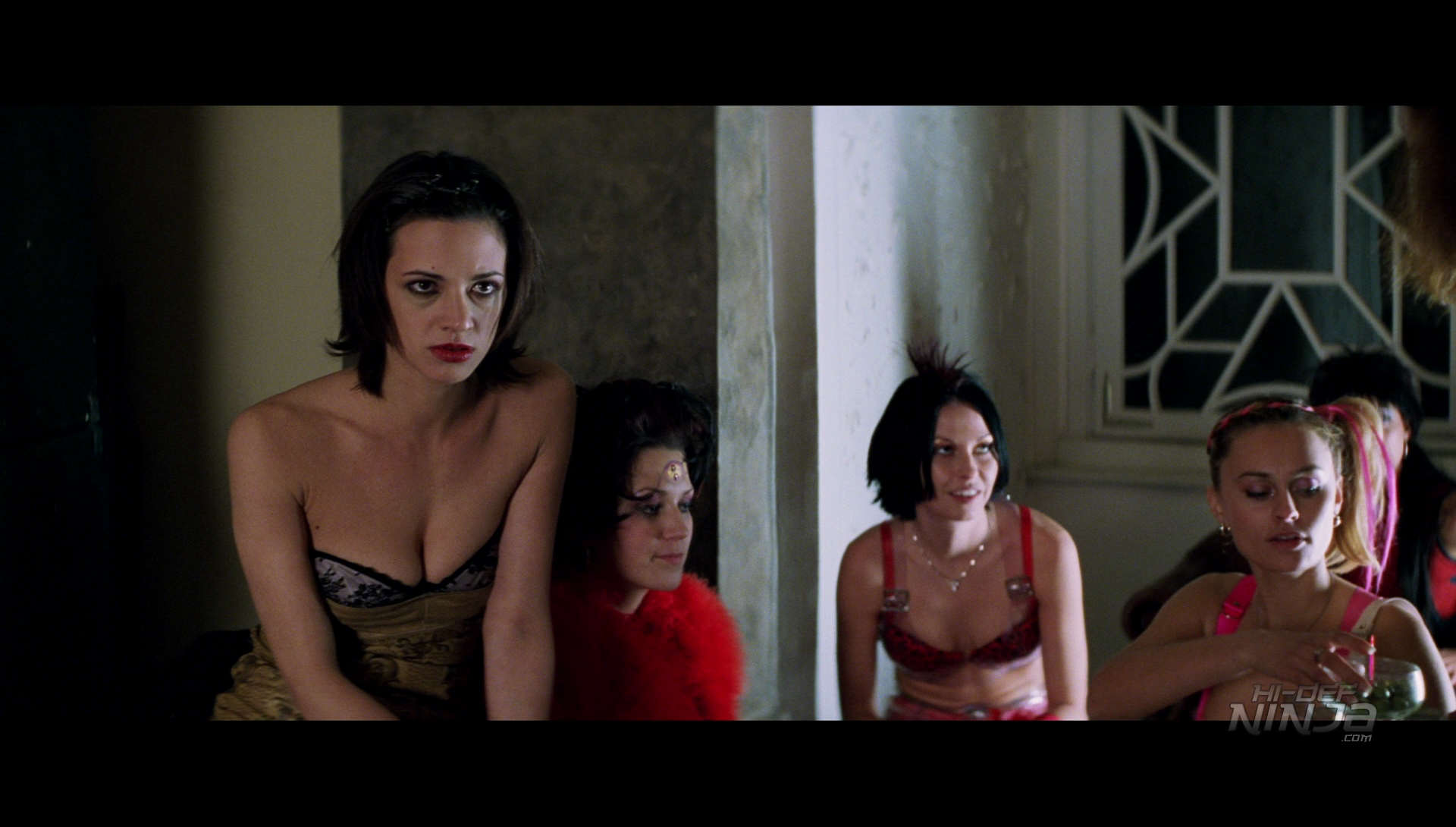 THE SUPPLEMENTS
The 2006 release was a disappointment on many levels, but none more so than its supplements. Luckily, Sony has apparently ported over most (but not all) of the DVD supplements from the highly-divisive UNCENSORED UNRATED DIRECTOR'S CUT (which I do not own), but also adds a new featurette for xXx: Return of Xander Cage.  Missing elements include Exclusive scene from "XXX State of the Union" – A scene from the new motion picture, Sneak Peek: The Making of "XXX State of the Union", Multi-Angle Stunt Views, and The Final Chapter: The Death of Xander – a short bridging the two feature films.  Please note that most of this is presented in SD:
Commentary by director Rob Cohen: Cohen's commentary offers us an educated film dissertation on how the X-Games world made its way into the film. We learn about every aspect of the film's production, from its interesting genesis all the way to its marketing. But the track is perhaps one of the best I've ever heard, because he takes us down the road of how a film is actually made rather than merely sharing interesting stories about its production. Those are here too, but listen (for example) to Cohen talk at the beginning of the film about the role which the intelligence community will play and it's eerily similar to our post-9/11 times.
Origins of a Renegade (6:27, HD): A new perspective on the 2002 film, we're granted moments with the cast of xXx: RETURN OF XANDER CAGE, including Diesel himself.  It also takes a moment to pimp the new film and tout its violence.
XXX: A Filmmakers Diary US/Pre-Production (15:27, SD): Based on the 4:3 aspect ratio, this one appears to be taken from the DVD.  It dovetails perfectly with Cohen's commentary, providing the visual markers you need to better appreciate this production.  We get the clear sense that Cohen wants as much of an organic production as possible.
XXX: A Filmmakers Diary Prague/Post-Production (25:26, SD): A very good breakdown of the shooting in and around Prague and The Czech Republic, this again shows just how much Cohen wanted to make this an organic production.  We get great lessons about the importance of sound effects and Randy Edelmen's authoritative score.
Diesel Powered (6:50, SD): A look at the titular hero and Diesel's impending status as an action movie star. Some of the items here are taken from other supplements but there's still enough new stuff to entertain.
Visual How-To's (SD): A series of three smaller featurettes inclduing Creating a Mountain Avalanche (1:09), Creating an Avalache (1:18), and Shack Explosion (0:37).
Deleted Scenes (15:51, SD): Director Cohen steps in to give us a seires of explanations why these scenes were cut, which include SamJackson, Plane Interior, The Ivans, Underworld Club, Blood Splatter Dart, Castle Extended/Pole Dancer, Girls, Grooming a Scene, Attack of Czech Police, Bora Bora, Based on what we see here, it appears much of this was added to the Director's Cut.  I suggest you listen to Cohen's thoughts rather than viewing the scenes.
Starz! On the Set: The Making of xXx (14:32, SD): Another item ported from the DVD, we see extended interviews with the cast and crew, as well as various finished and behind-the-scenes moments.  
Agent Shavers' Gadgets Presentation (3:55, SD): Comedian Michael Ruth who plays Agent Shavers takes us through several of Xander's toys.
Designing the World of xXx (14:35), SD:  Several of the production team gather explain how the XGames culture played a huge rule in the designing of the film's various elements and stage pieces.
Building Speed – The Vehicles of xXx (6:55, SD): A nice piece on the various vehicles made for the film including Aham.  We also get some nice close ups of Diesel's GTO.
Avalanche Scene (5:37, SD): Originally titled Storyboard to Final Film Comparisons on the DVD, we get an entire sequence of how the storyboards helped to guide the final cut of this portion of the film.
Drug Farm (5:08): Again, another renamed featurette, we see how storyboards guided the incredible Drug Farm sequence.
The End Credit Sequence – Raw and Uncut (3:34, SD): This is the end credits without the credits.  It almost doubles as a new version of the James Bond opening credit sequences.
Music Video for Hatebreed's "I Will Be Heard" (3:09, SD):
Music Video for Gavin Rossdale's "Adrenaline" (4:18, SD): Director Rob Cohen makes his first music video with the singer from Bush.
Theatrical Trailer (2:34, SD)
Our evaluation copy arrived as a Blu-ray with a DIGITAL HD digital copy. Sadly there's no slipcase or interior artwork, and I'm surprised that we didn't at least get one of these, considering all the Meah Culpa that's going on here.  At the time of this posting, we are unaware of any special editions of this particular version in the United States.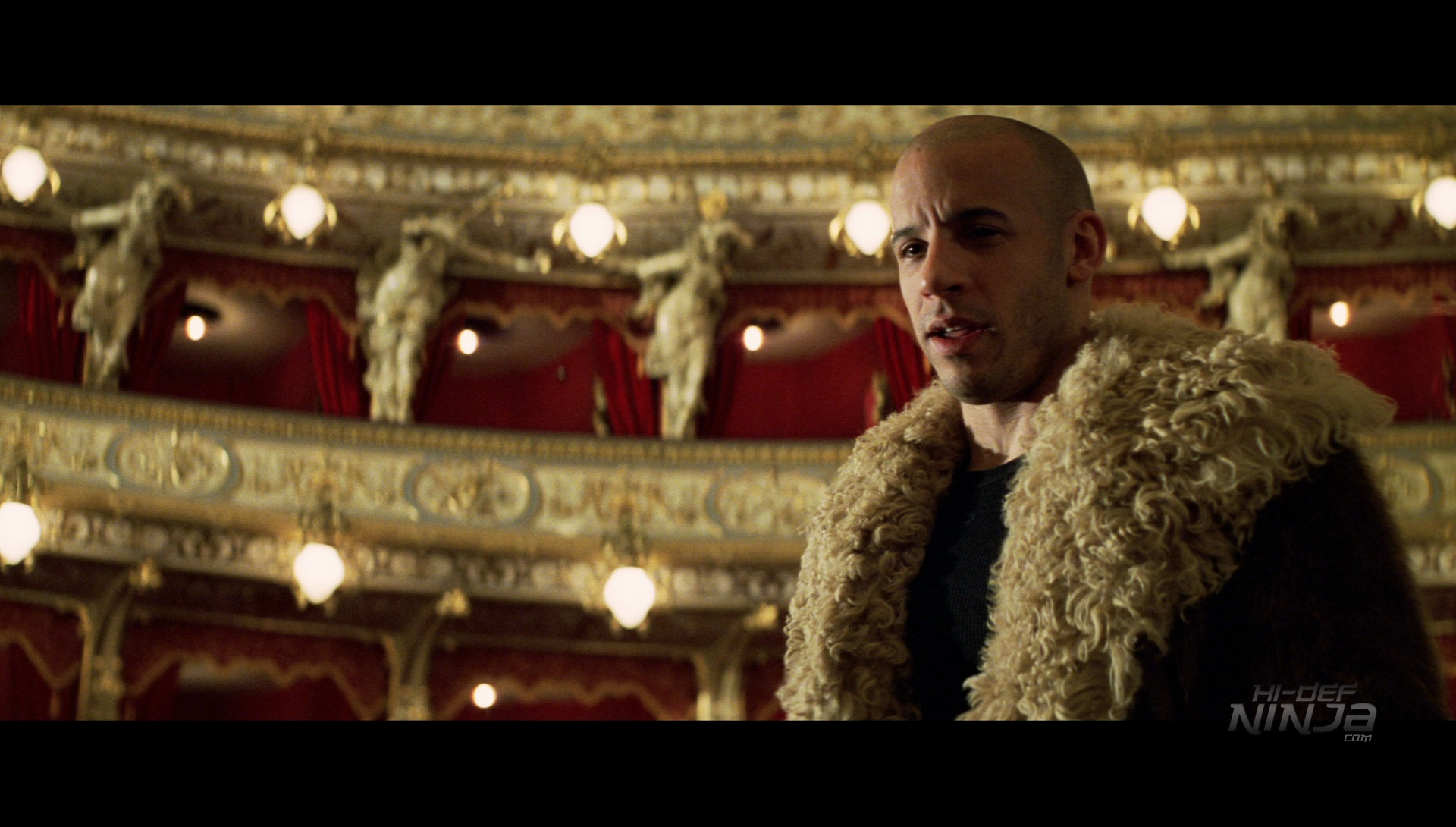 THE BOTTOM LINE
xXx: 15th ANNIVERSARY EDITION is a vast improvement over the 2006 debacle.  It celebrates all of the action elements that are now the DNA (for better or worse) of many "on the edge" action films.  The release is better in every way, from the great video and thundering audio, to the porting over of most of the DVD supplements.  Sadly no slipcase comes with this release, but at least Sony, Columbia, and Revolution Studios (who made and financed this) made a major Meah Culpa in restoring the print to HD-worth specs.  It's definitely worth your time and should serve as the upgrade we've been waiting for.  It comes Highly Recommended.
xXx: 15th ANNIVERSARY EDITION is rated PG-13 for violence, non-stop action sequences, sensuality, drug content and language and has a runtime of 124 minutes.