Cineplex will kick off their Flashback Film Fest this weekend across select cities and theatres in Canada. Formerly the Great Digital Film Fest, the Flashback Film Fest is the only coast-to-coast film festival in Canada. Cineplex Events has put together a line-up consisting of 17 classic, fan-favourite films.
httpvh://www.youtube.com/watch?v=LWbDkd8H72I
The Flashback Film Fest runs from February 3rd to 9th and will give you the opportunity to see one of your favourite films the way they were intended; alongside an audience on the big screen.
The full line-up includes AIR FORCE ONE, BLADE RUNNER, BLOOD SIMPLE, FARGO, THE FIFTH ELEMENT, FIGHT CLUB, THE FUGITIVE, GROUNDHOG DAY, HEAT, JURASSIC PARK, LEGEND, THE PRINCESS BRIDE, PULP FICTION, THE RUNNING MAN, SHALLOW GRAVE, STARSHIP TROOPERS, and TRAINSPOTTING.
Theatres that will be hosting the festival: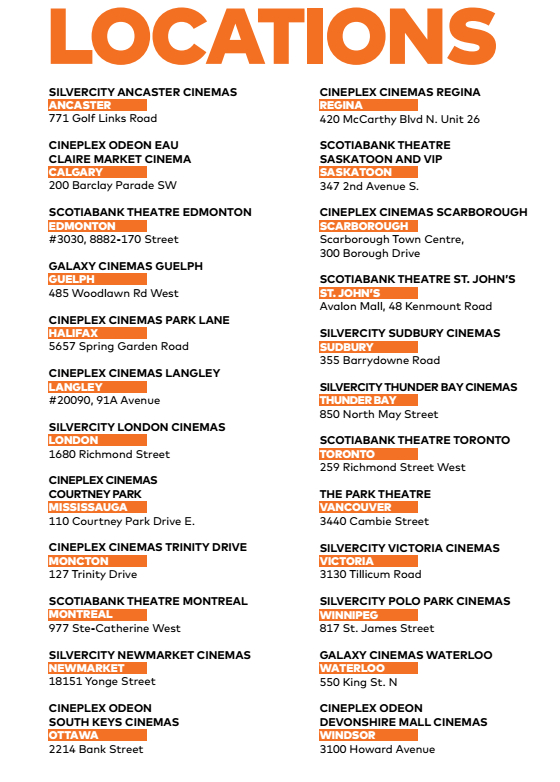 Ticket prices will be made more affordable than the average movie ticket:
$7.99 – single ticket
$6.99 – 5 or more films
$69.99 – "I Want It All" pass allowing them access to all 17 films for a price of $4.11 per admission
Showtimes are as follows: