This month's unboxing comes with a little extra; a look at the Loot Crate booth at the recently passed New York Toy Fair. Also unveiled this month was a new Loot Crate logo designed to look like a window into the various worlds LOOT CRATE brings you to.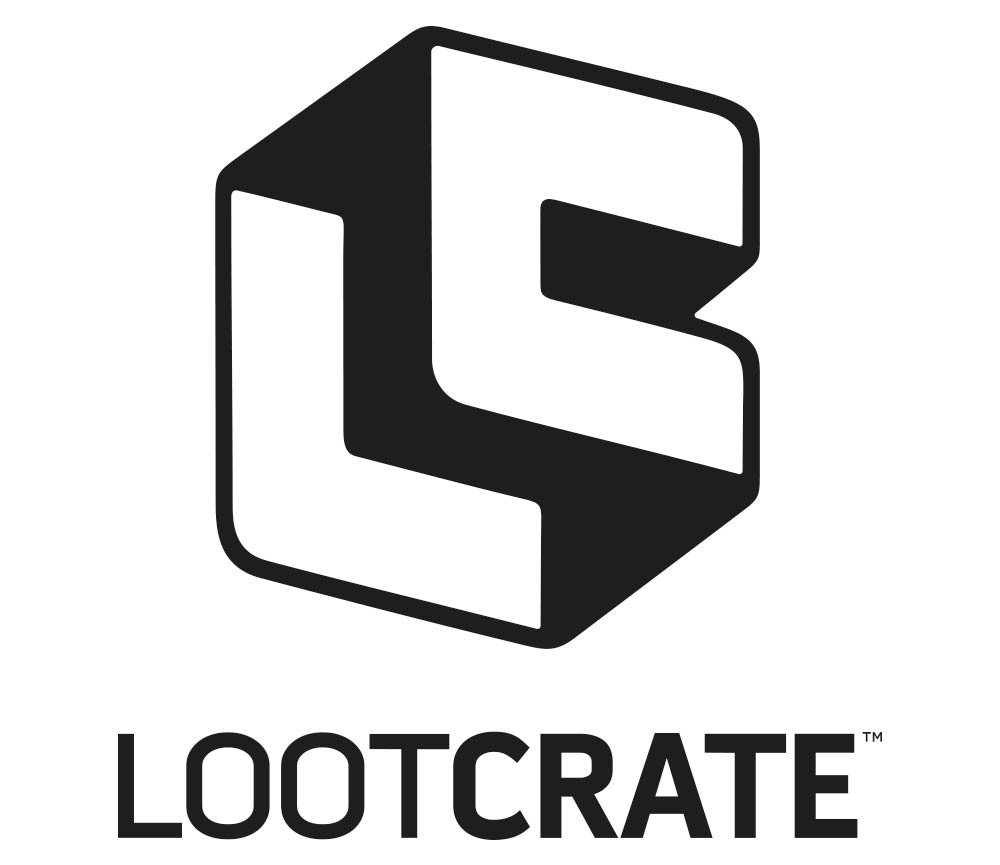 So first the unboxing…
Each month, Loot Crate curates a box of nerdy goodness for their subscribers with unique items that feature a unique theme for that month. For February, that theme is Build, featuring products from TETRIS, LEGO DIMENSIONS, BATMAN, and POWER RANGERS.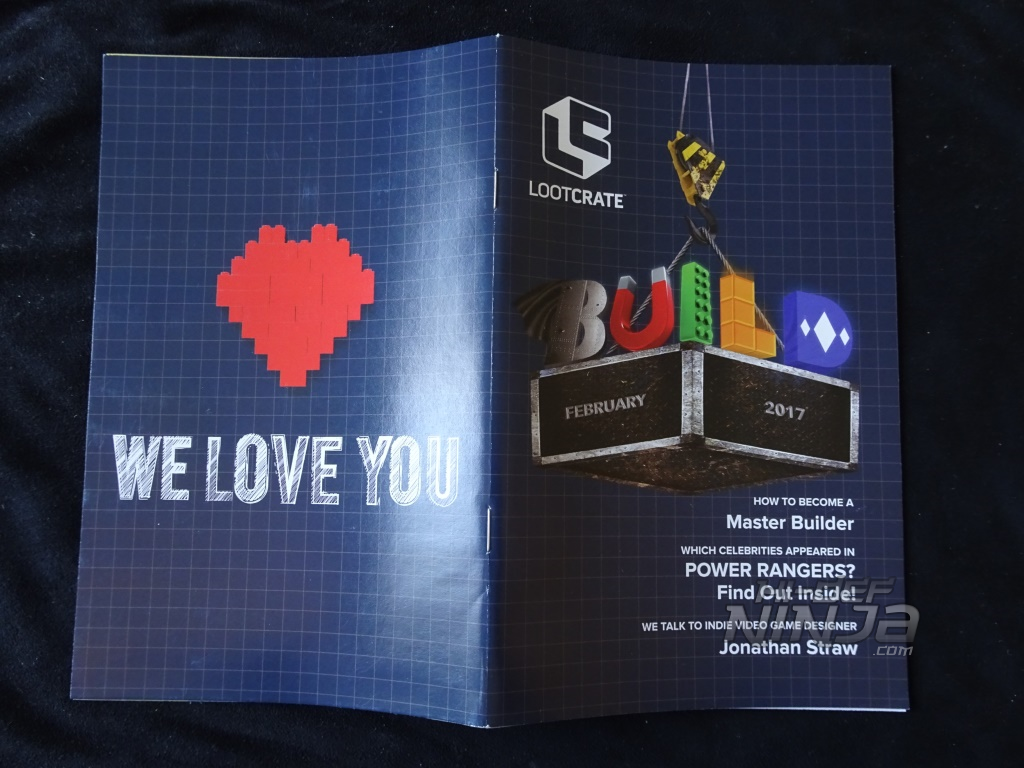 A serious crate for master builders.
TETRIS Magnets (Paladone)
A magnet sheet licensed by The Tetris Company and created by Paladone that will let you play your own personal game on your refrigerator or other magnetic surfaces. One of the first 'building' video games many people encounter when growing up.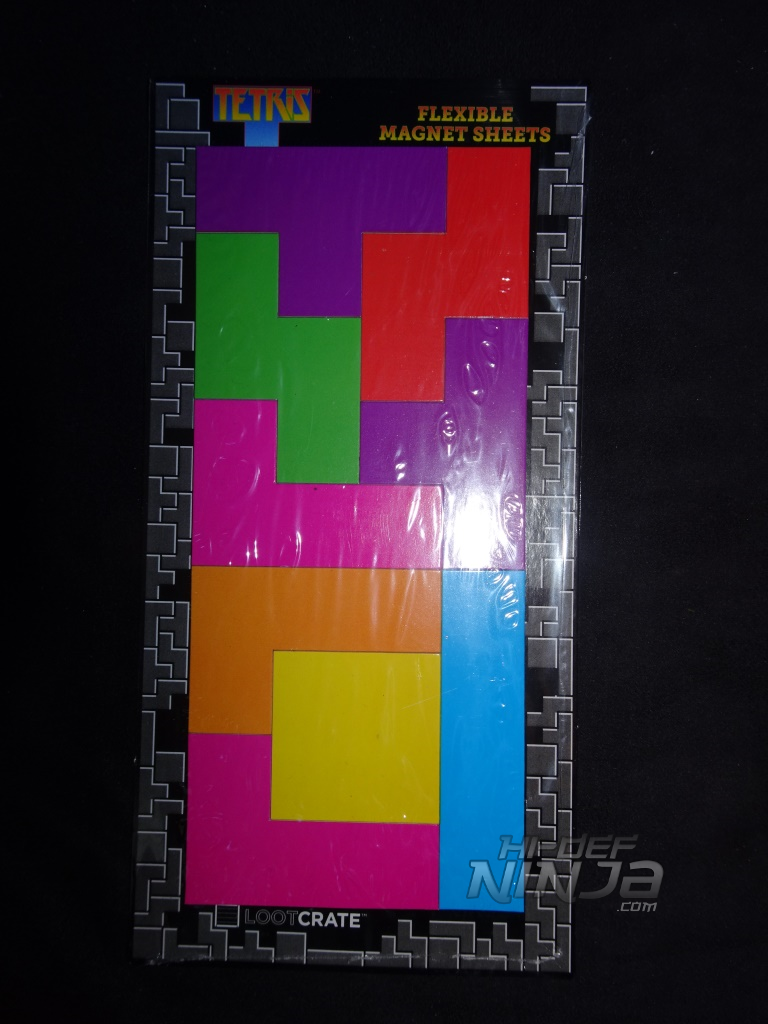 LEGO DIMENSIONS Fun Pack (Lego)
So the first thing that comes to mind when building though is and I think will forever be LEGO. So what better way to celebrate a crate about building than with a LEGO item. So in this month's crate there is a product from the wildly popular LEGO DIMENSIONS game. In my box was a Bad Cop Dimensions set, however equally likely was a Wonder Woman, Cyborg, Unikitty, or Benny along with their vehicles. The LEGO DIMENSIONS line bridges the gap between real life building and the video game so if you don't have the game this will be a nice addition to your Lego collection and if you do play the game this will add a new element to your game.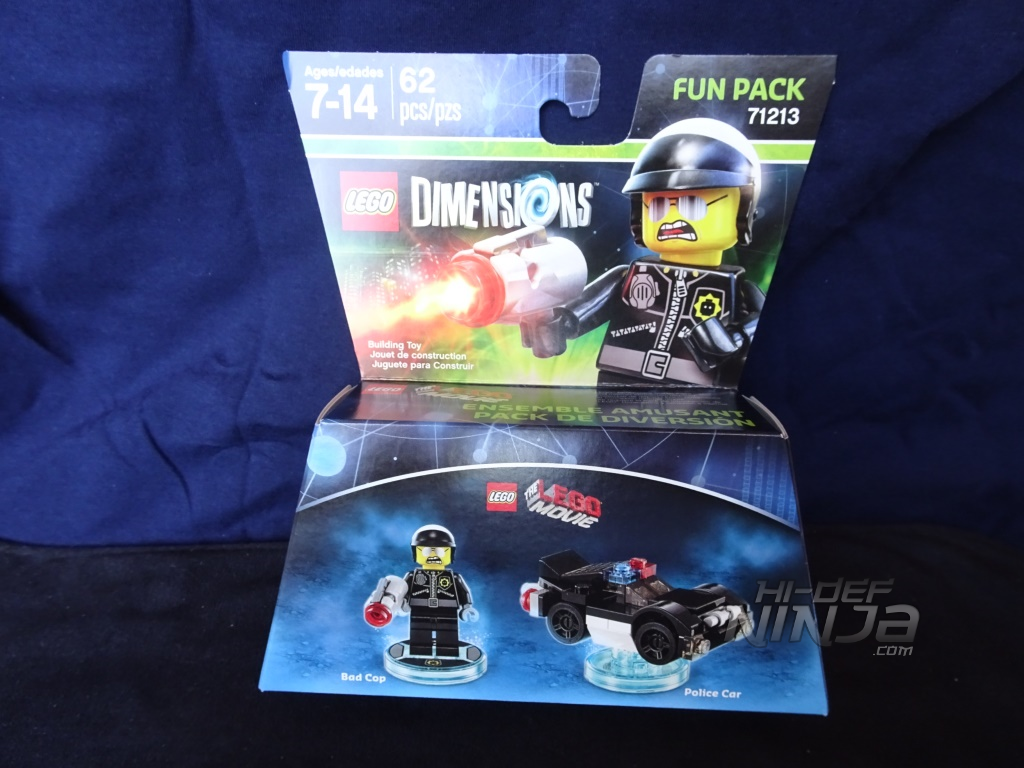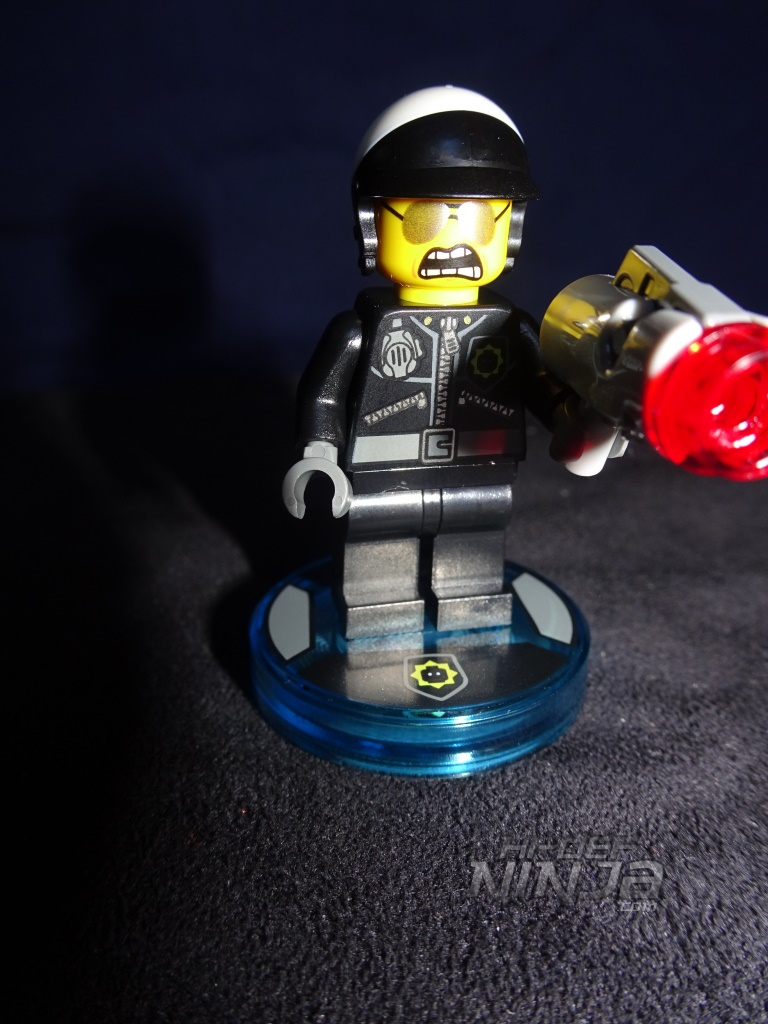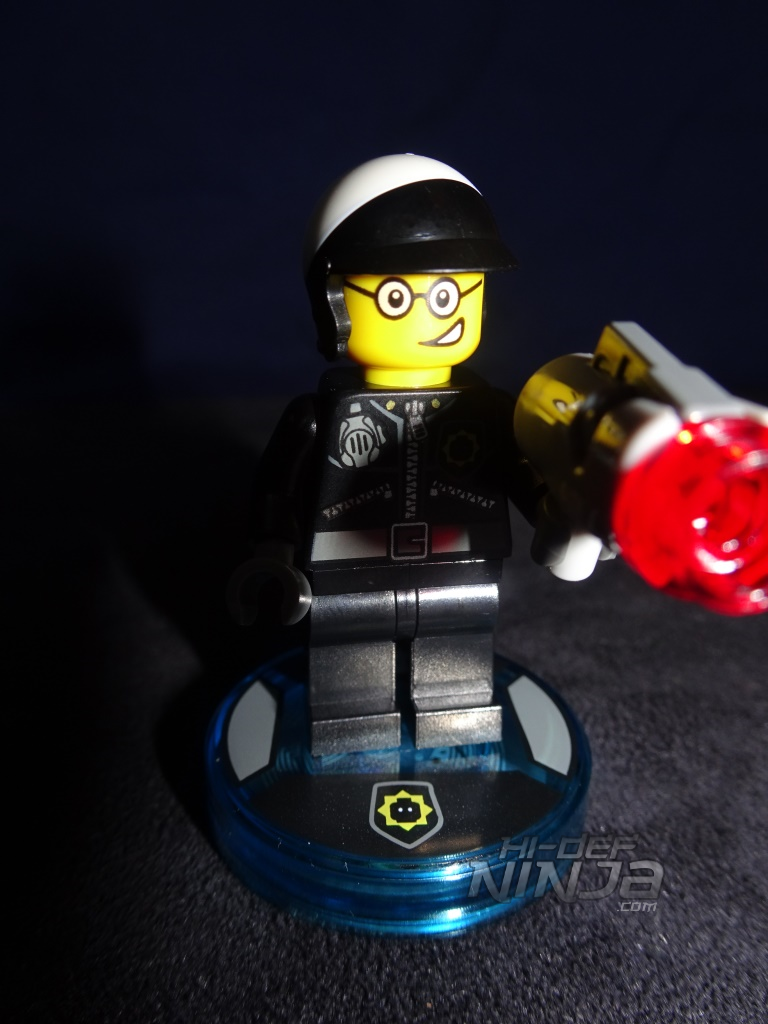 BATMAN Food Container (Zak! Designs)
With the new Lego Batman movie and Batman on everyone's minds what perfect way to keep your food safe with this food container. While the plastic container may not hold up to the microwave or dishwasher, Batman will hold onto your food and protect it from villains trying to steal your food! I've never really owned a food container, I tend to just eat everything in sight, I just hope Batman will share.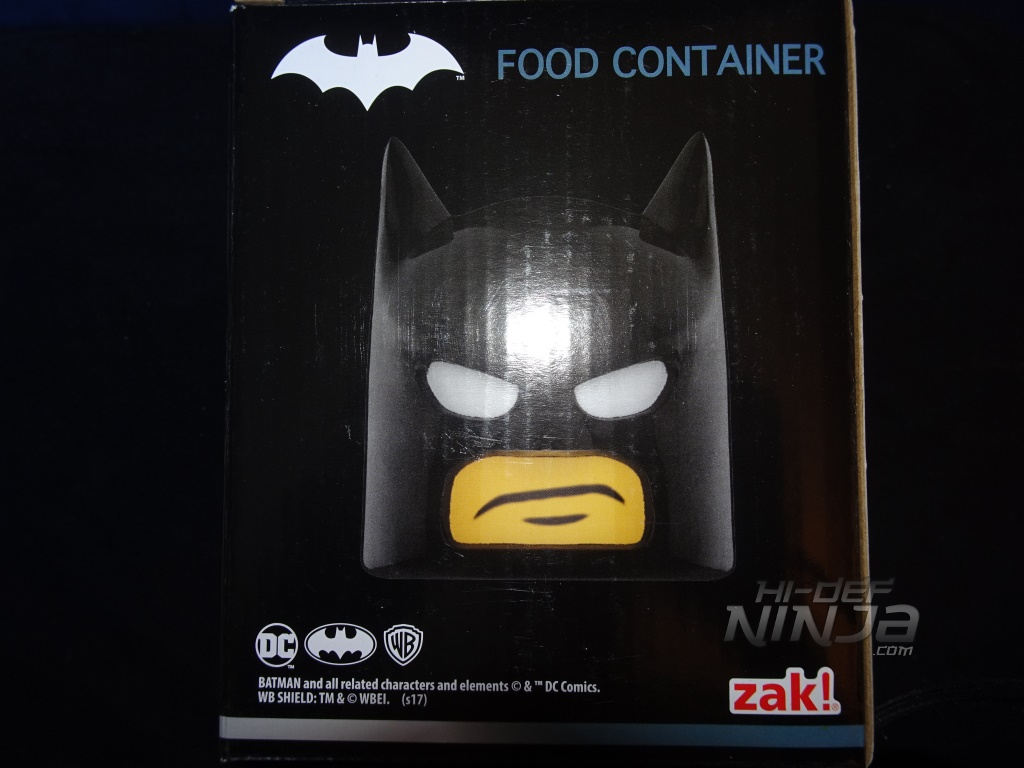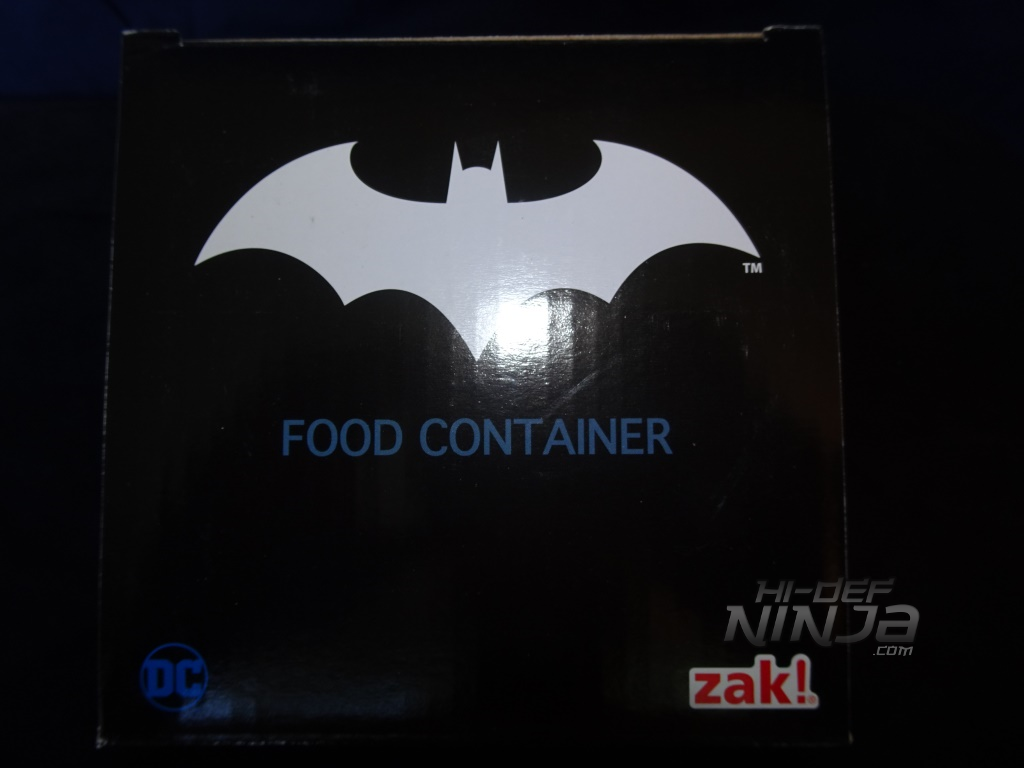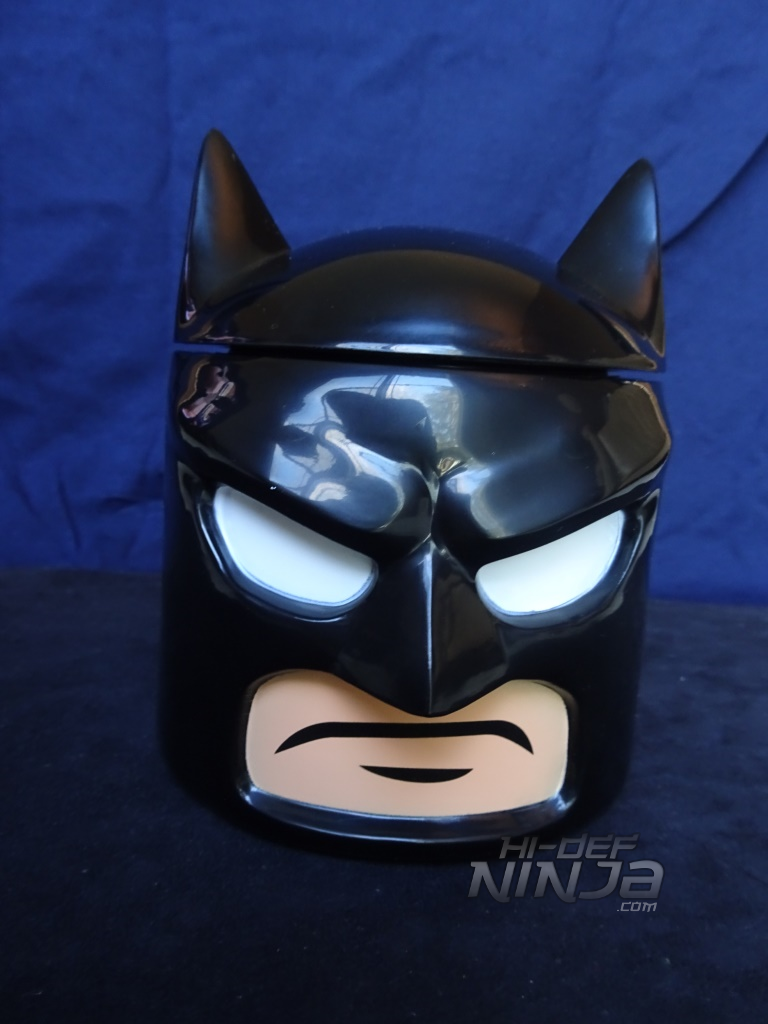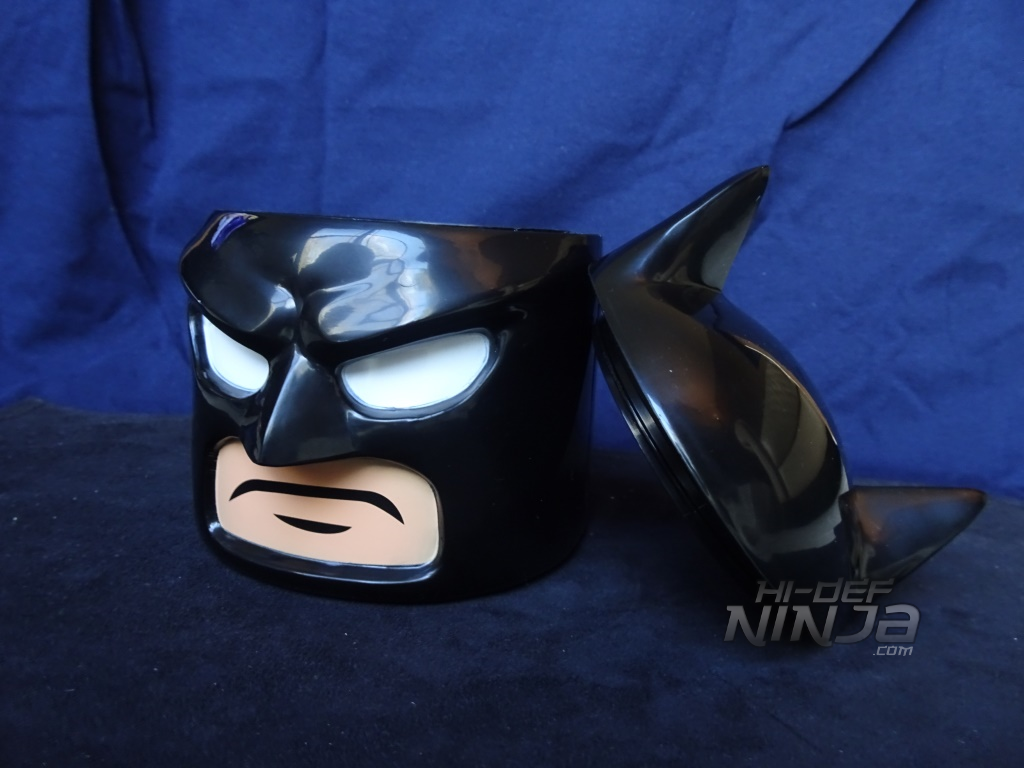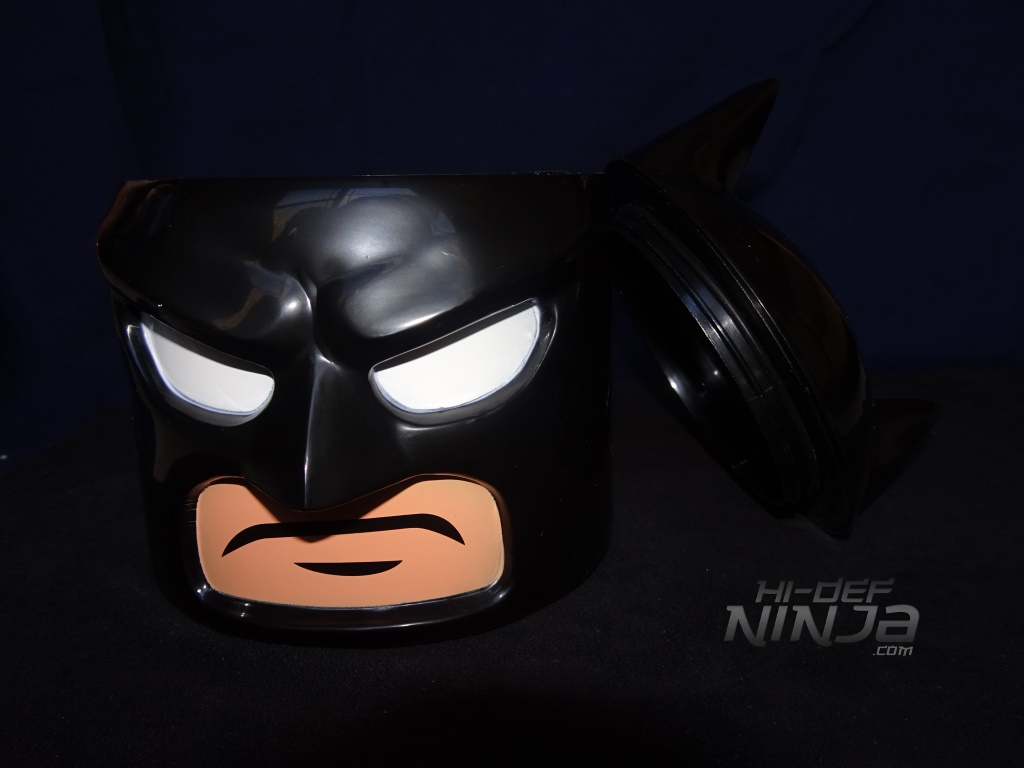 POWER RANGERS MEGAZORD T-Shirt (Loot Crate, Inc.)
Technically the Megazord forms up, but in anticipation of the new movie coming to theaters next month this shirt is a really nice homage to the original Mighty Morphin Power Rangers show. The shirt in a deep navy color features a technical layout of the original Megazord.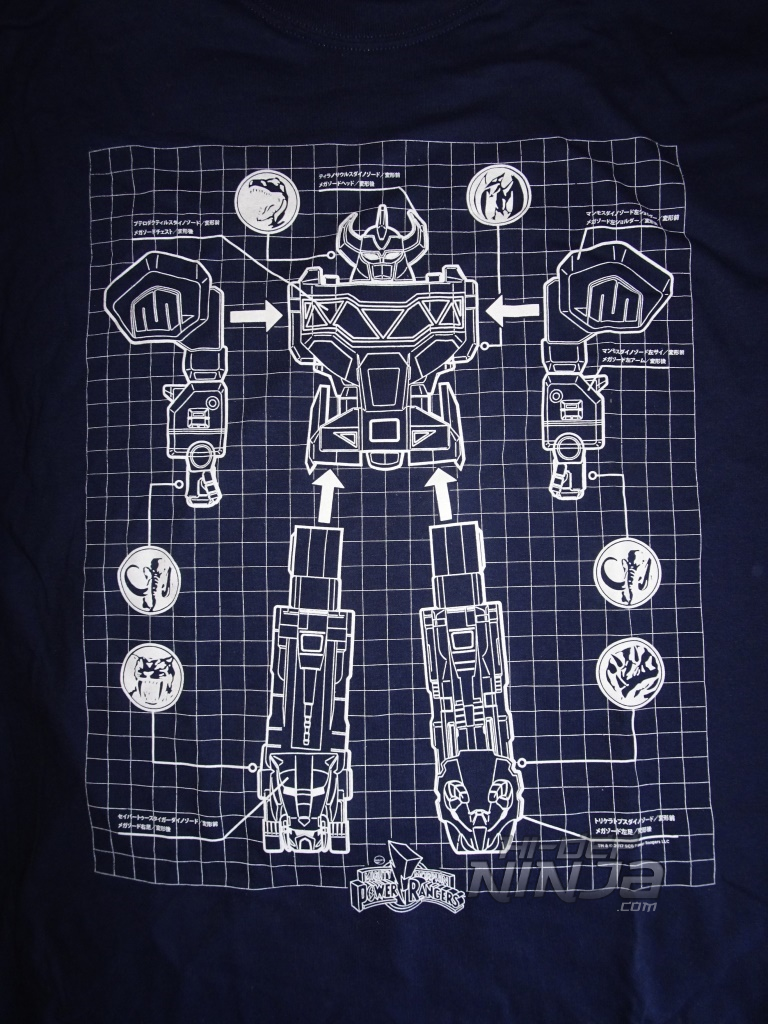 LOOT CRATE February Pin – POWER RANGERS
Featuring the original Power Rangers Megazord the pin also comes with a DLC code from comixology for issues 0-1 of MIGHTY MORPHIN POWER RANGERS and issue 1 of MIGHTY MORPHIN POWER RANGERS: PINK.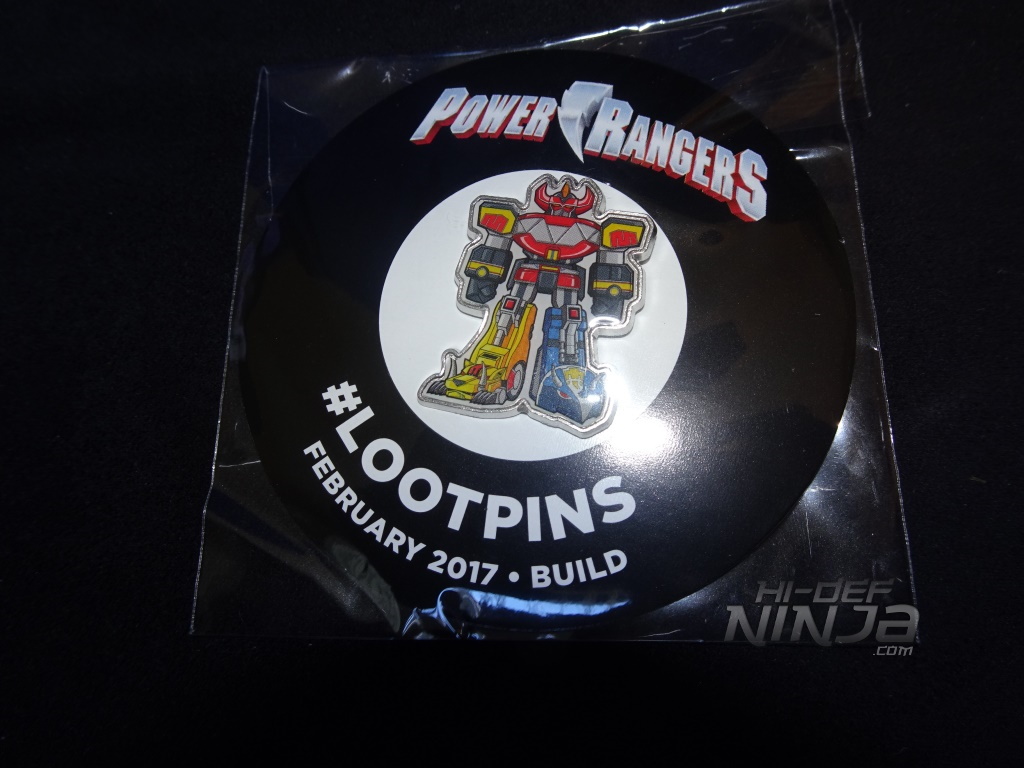 Final thoughts on the January LOOT CRATE:

A quality crate that fits within the theme of build. There may have been a few other properties I would have like to have seen and I am struggling a bit to see how the Batman food container fits in other than it is more like Lego Batman.
————————————————-
Mike's favorite item: BATMAN Food Container
This was a toss-up between the food container and the Dimensions Bad Cop, however on account that I don't play Lego Dimensions so some of the benefit of having the set is lost I give full marks to Batman!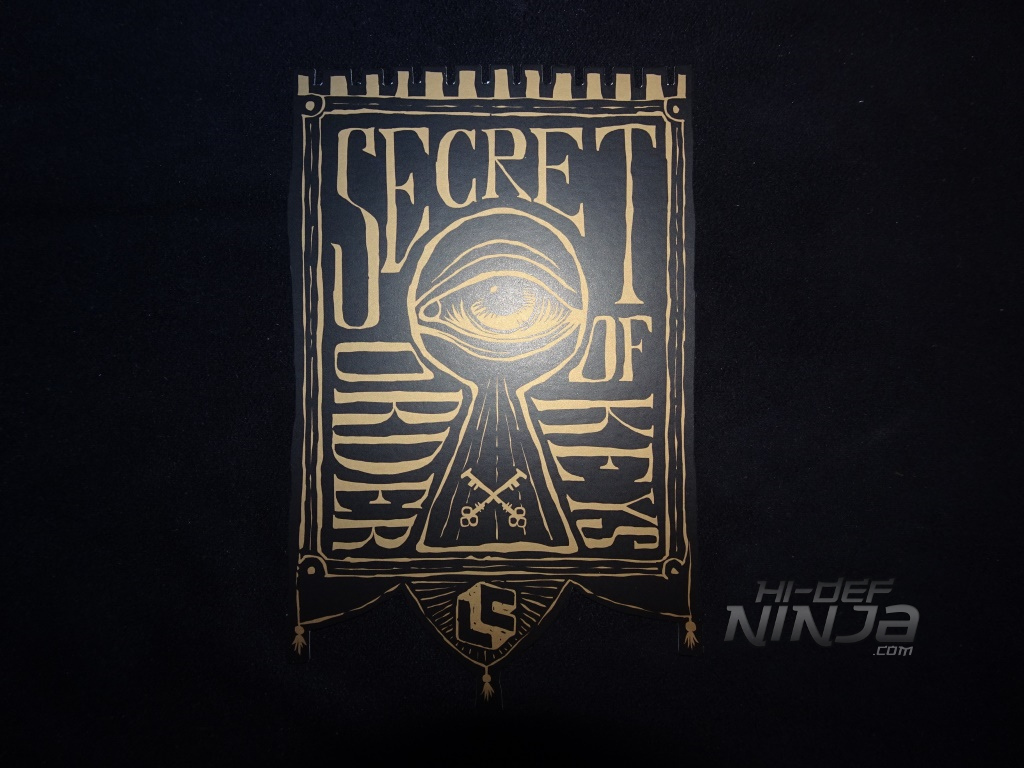 Now that that the unboxing business is out of the way I would like to take a few words on the LOOT CRATE booth at the Toy Fair. Originally I passed their booth to say hello and spend a minute or two discussing their products but that quickly turned into a fairly long talk with Erik Reynolds Head of Communications.
We ended up discussing a lot of topics from how they curate each box to the lead time of each box and more topics such as the manufacture of the items that go into each box.
First up so everyone is aware there is a large lead time for each box, they are working on boxes 12 to 18 months out already. This means they have to be in contact with movie and TV studios to properly plan releases of products to be relevant to current trends. Speaking of the products themselves, if you are a looter you will begin to notice a lot more products are being made by LOOT CRATE itself, the original loots were mostly products on shelves whereas now they are trying to add that level of exclusivity to their products by self producing.
As to the exclusivity of their products, some of the recent boxes come with a chance of getting different items. For instance in this month's box the LEGO DIMENSIONS had a few different items, whereas last month's mini TMNT Tiki there was a 1 in 5 chance of getting any of the turtles or shredder, but realizing the collectors market LOOT CRATE has created LOOT VAULT a way for that completionist to get any of the items they may have missed from a previous box.
Finally regarding how they curate each box, LOOT CRATE tries to remain relevant to what is currently popular while evoking a bit of nostalgia to older franchises. For example the Mr. Robot FSociety shirt is very V for Vendetta like so while they may not do a V for Vendetta movie item in a crate because there isn't a new movie or comic the shirt which uses that Guy Fawkes face makes people think of the movie as well as Anonymous. So even with items there can sometimes be homages to multiple series.
Below are a few of the other branded boxes including the Halo Box where each figure forms a larger diorama and the WWE slam crate. Be on the look out for Harry Potter crates and a whole new licensed MLB Sports Crate!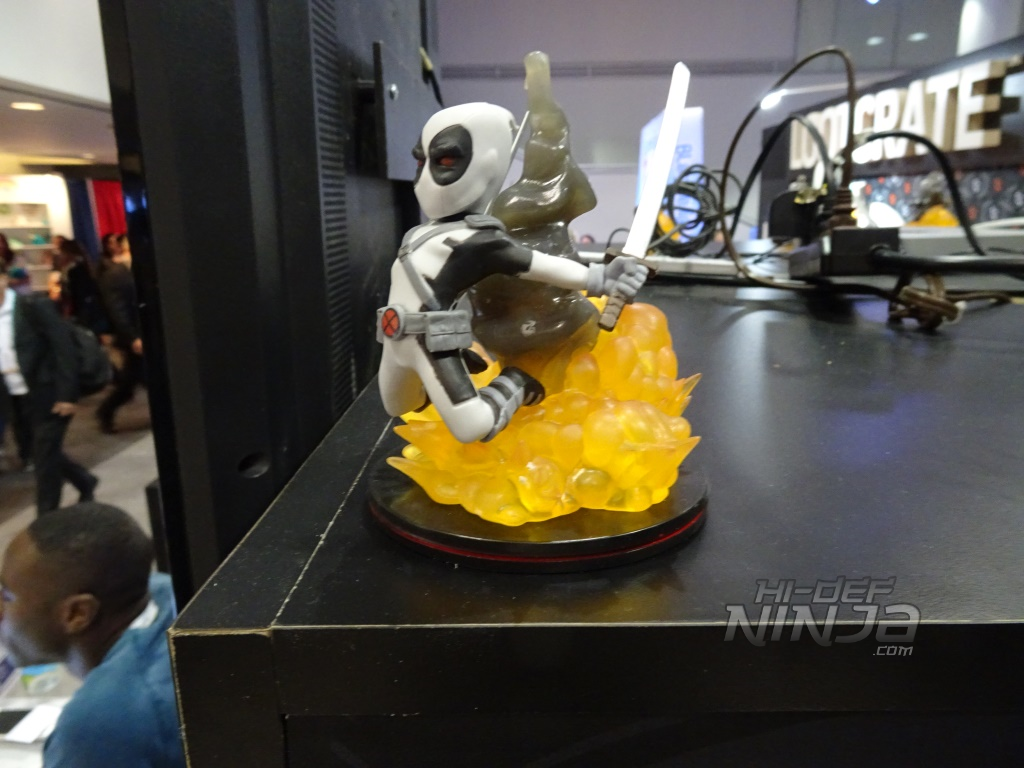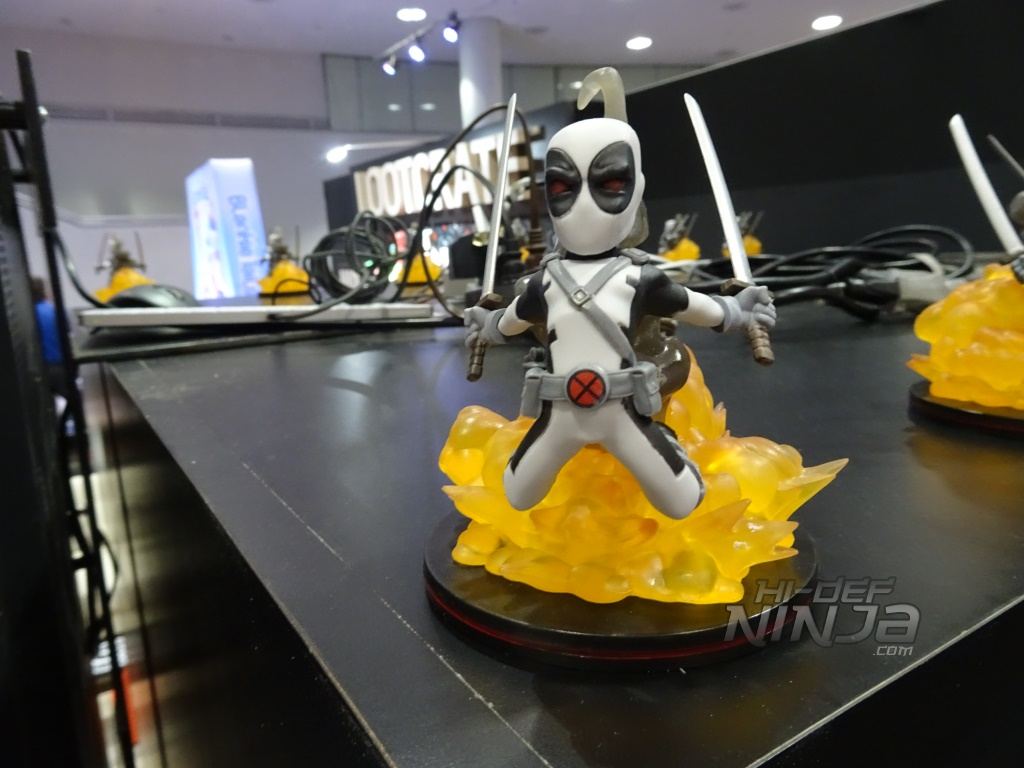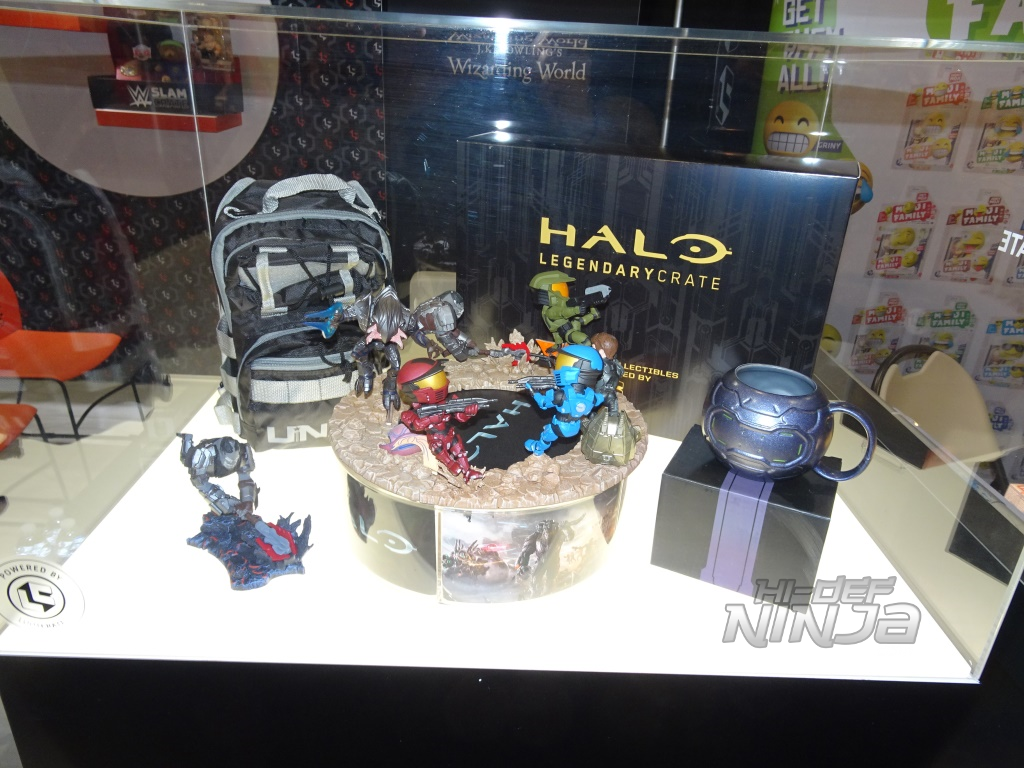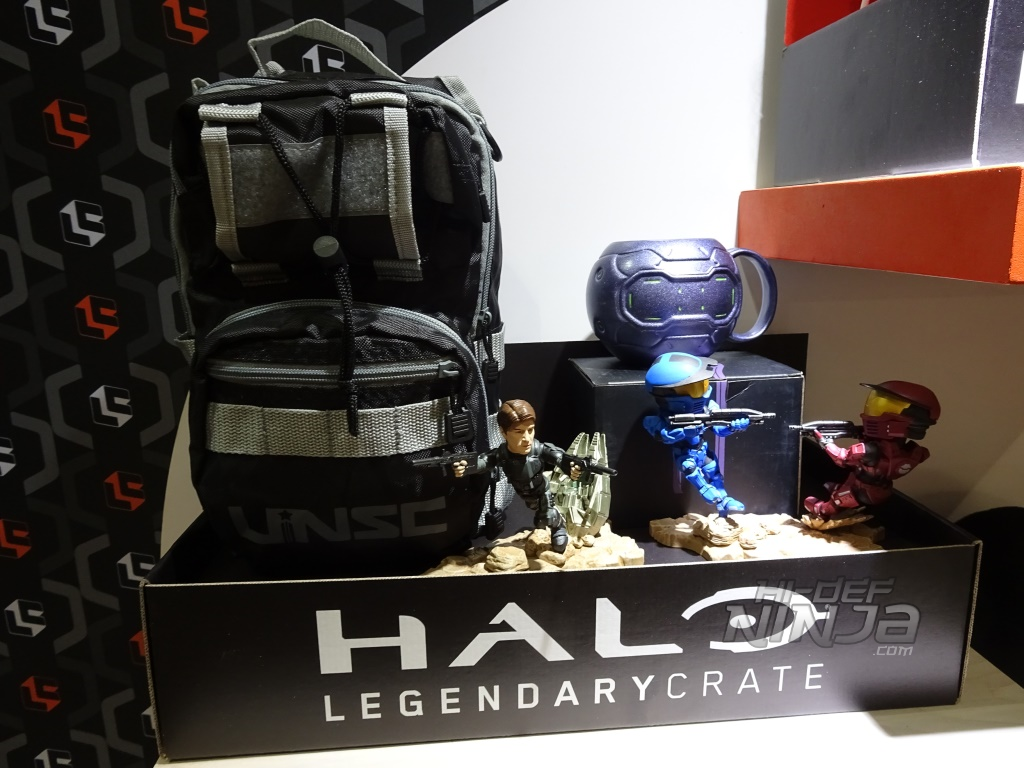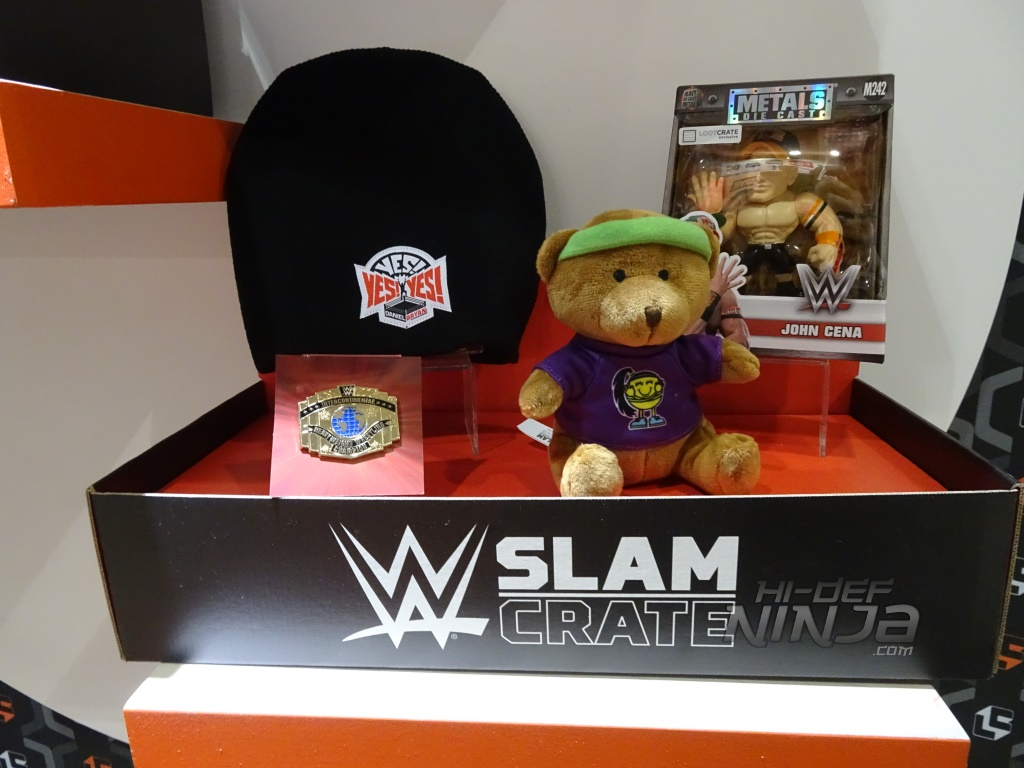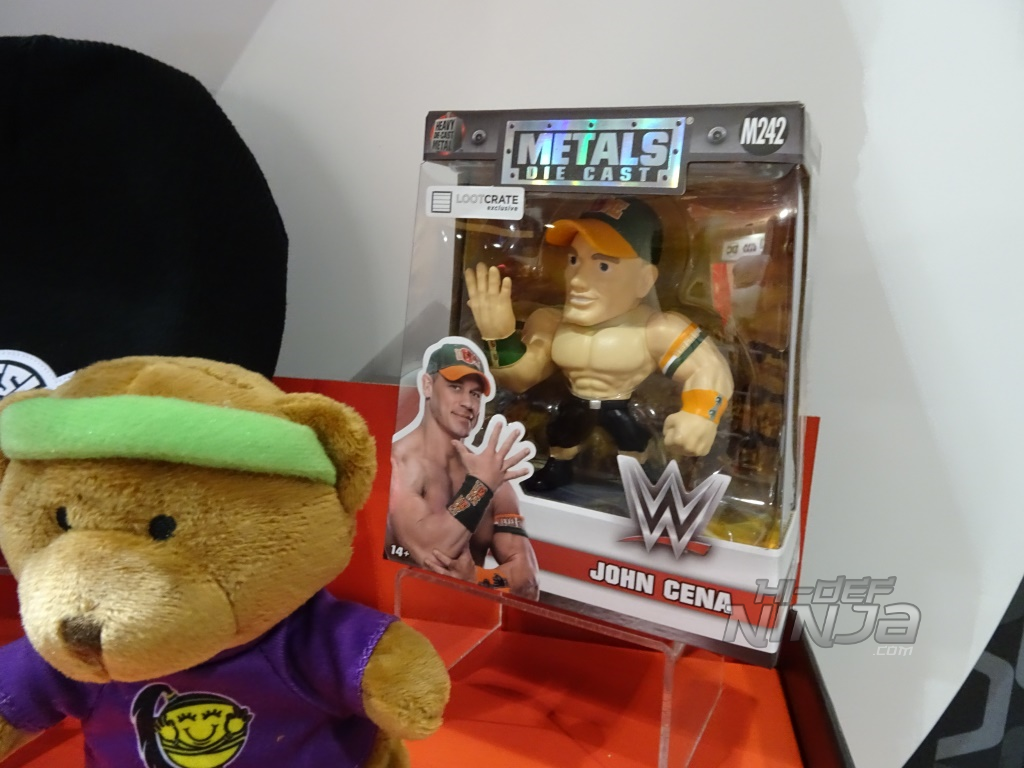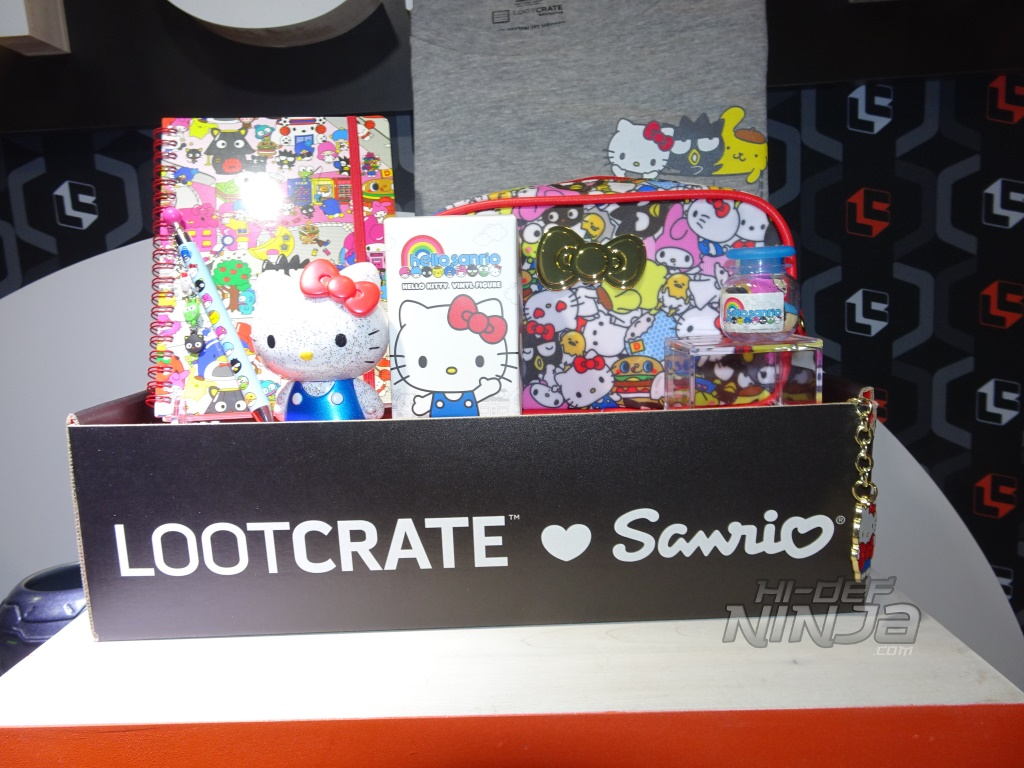 If you like what you see and want to start getting your own loot including LOOTPETS, LOOTANIME, LOOTGAMING, LOOT CRATE, or LOOT CRATE DX (as well as upgrades from accessories to socks and wearables), head over to the LOOT CRATE site and sign up. You can sign up for as long or as short as you like — and be sure to look out for Limited Edition Crates!