Mondo is having a STAR WARS x MIKE MITCHELL gallery opening today, March 9th and they're offering 3 new timed-edition portraits in partnership with Acme Archives. They are of Obi-Wan, Yoda, and the TIE-Fighter Pilot. They're only available as a timed-edition for 72-hours starting now (3/9) through Sunday (3/12) at 12PM CST.
Mondo has also announced some new shipping options:
NOTE: Based on customer feedback, we will now offer FLAT or ROLLED shipping options at checkout. If you'd like your portraits shipped flat, please limit your order to STAR WARS portraits only.
Obi-Wan Kenobi by Mike Mitchell.
12″x16″ Giclee Print.
Signed & Hand Numbered.
Available Thursday (3/9) at 12PM CST through Sunday (3/12) at 12PM CST.
Printed by Static Medium.
Expected to ship in 8-10 weeks.
$60
Yoda by Mike Mitchell.
11″x14″ Giclee Print.
Signed & Hand Numbered.
Available Thursday (3/9) at 12PM CST through Sunday (3/12) at 12PM CST.
Printed by Static Medium.
Expected to ship in 8-10 weeks.
$55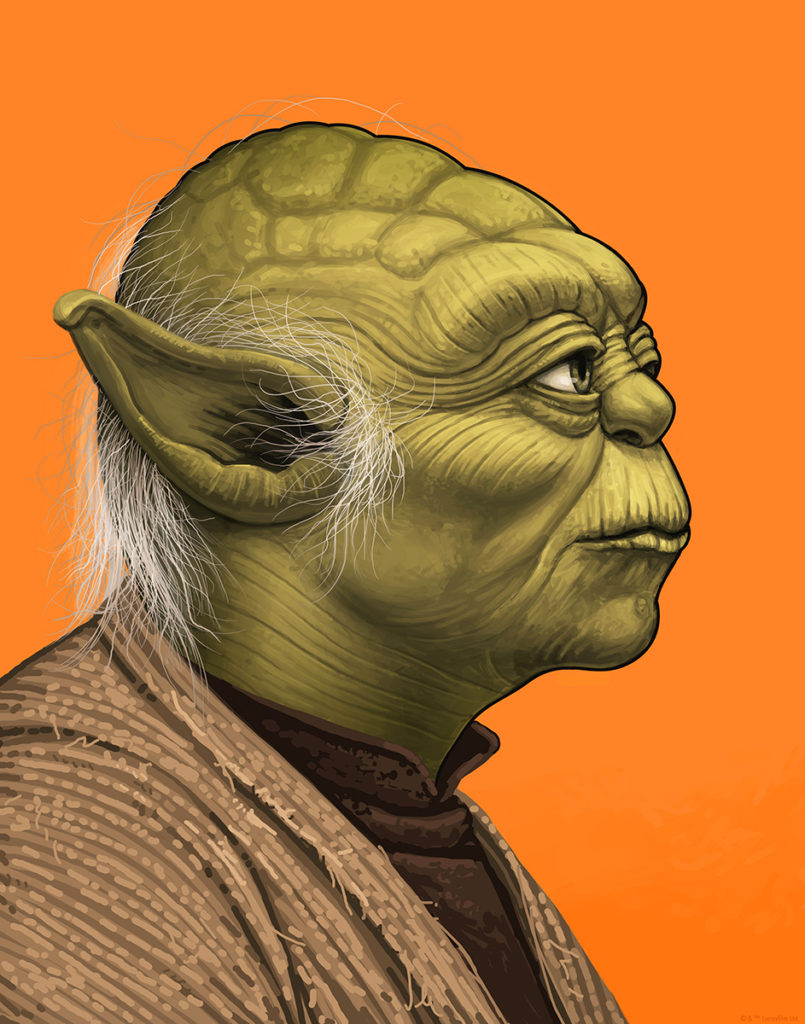 Tie Fighter Pilot by Mike Mitchell.
12″x16″ Giclee Print.
Signed & Hand Numbered.
Available Thursday (3/9) at 12PM CST through Sunday (3/12) at 12PM CST.
Printed by Static Medium.
Expected to ship in 8-10 weeks.
$60