This past month ReedPop held it's annual Star Wars Show, Star Wars Celebration, in Orlando Florida. This year was an extra special year since it is the 40th Anniversary of STAR WARS: EPISODE IV – A NEW HOPE. Because of this I decided to fly down to Orlando and experience the show and everything it had to offer.
One of the biggest things people think of when they hear Star Wars, outside of the movies are the products and nowhere is that more prevalent than at the start with the action figure line.  When discussing the action figures the big name in the game is HASBRO with figures in both the 3-Inch and 6-Inch Black Series product line, role play, a host of other licensed products, and now their newest adventure Forces of Destiny.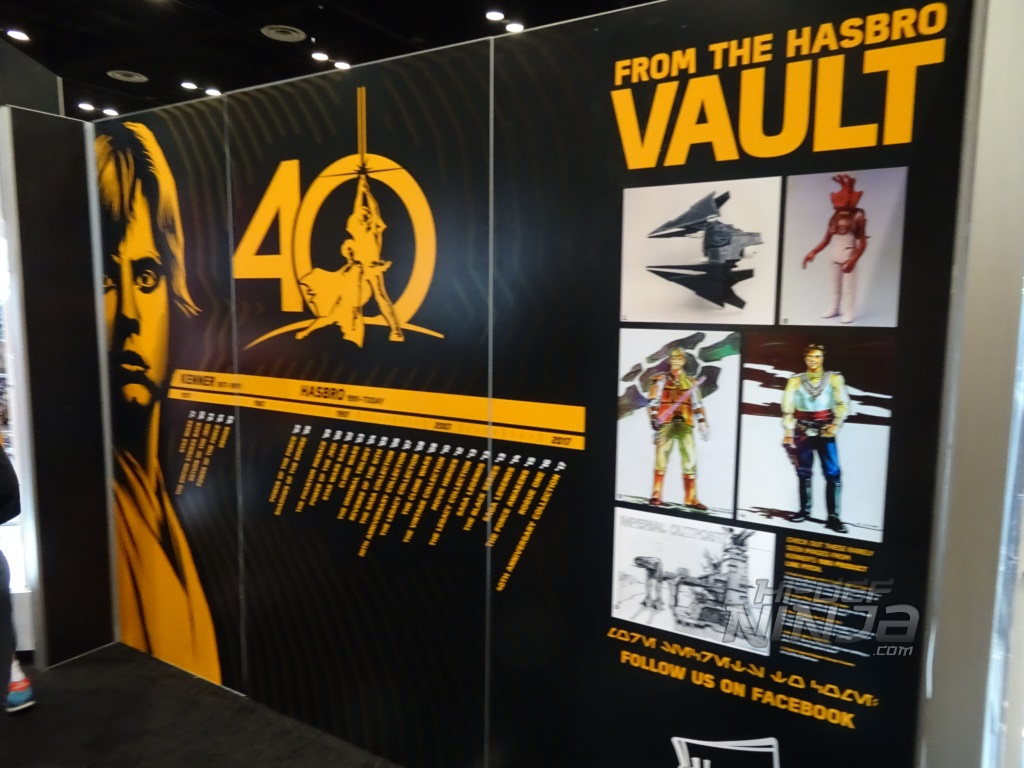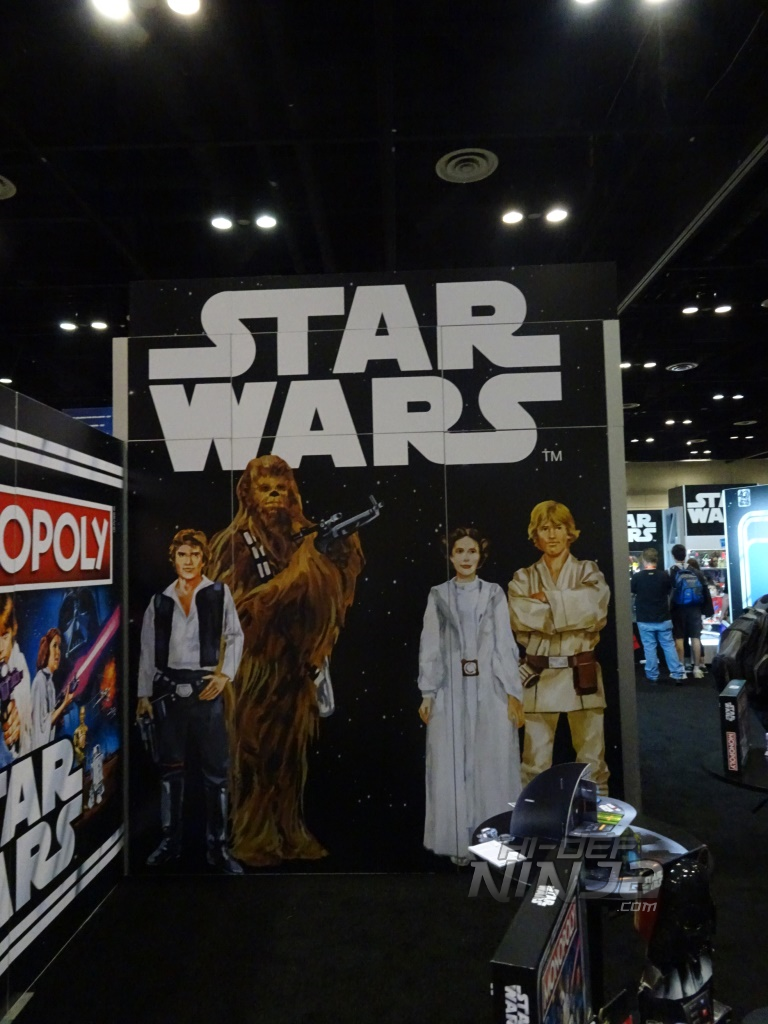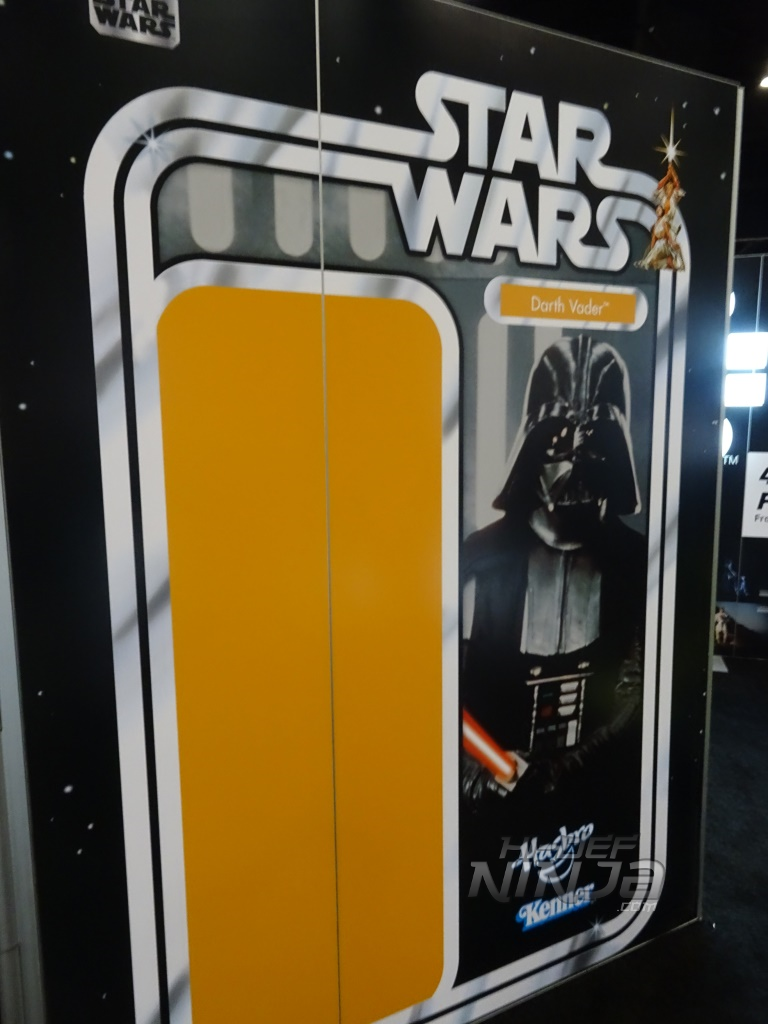 At Celebration HASBRO had a nice booth presence with a display area that included Star Wars products and new product reveals, a blank board to take a photo, and the show store selling an exclusive Black Series Luke Skywalker wearing his X-Wing pilot gear and featuring packaging reminiscent of the original Kenner toys. Over the course of the four day show many new products were revealed including their new Forces of Destiny line, a Black Series Rey figure, and San Diego Comic Con exclusives Black Series Thrawn figure and set and Black Series Luke with Landspeeder set.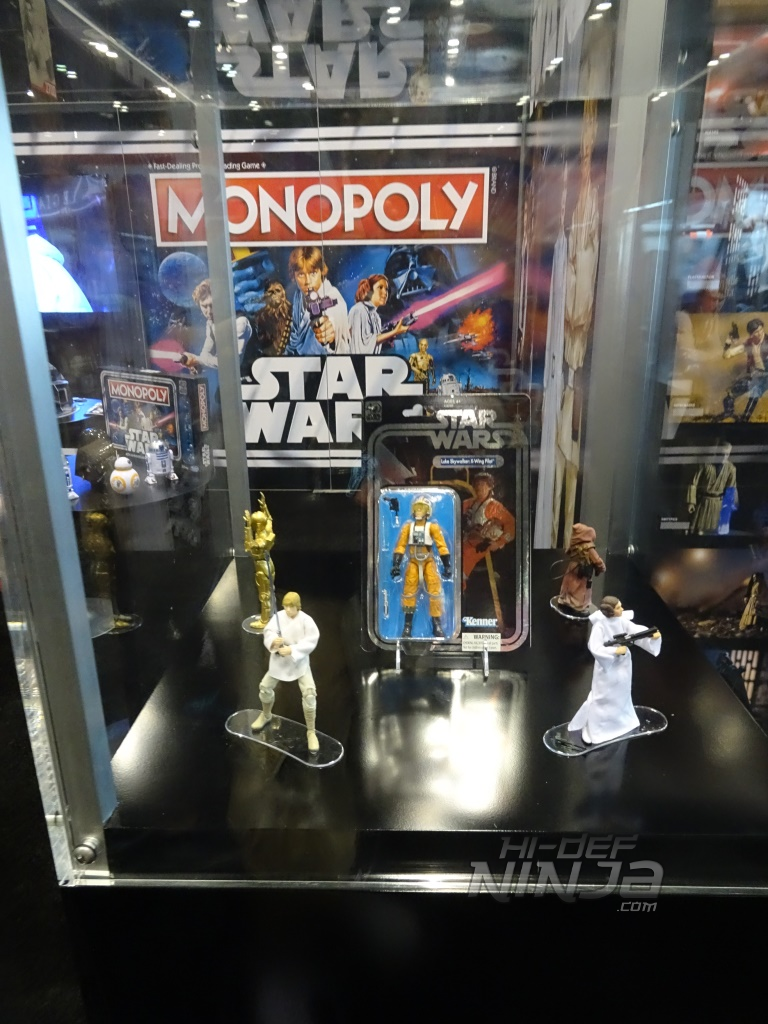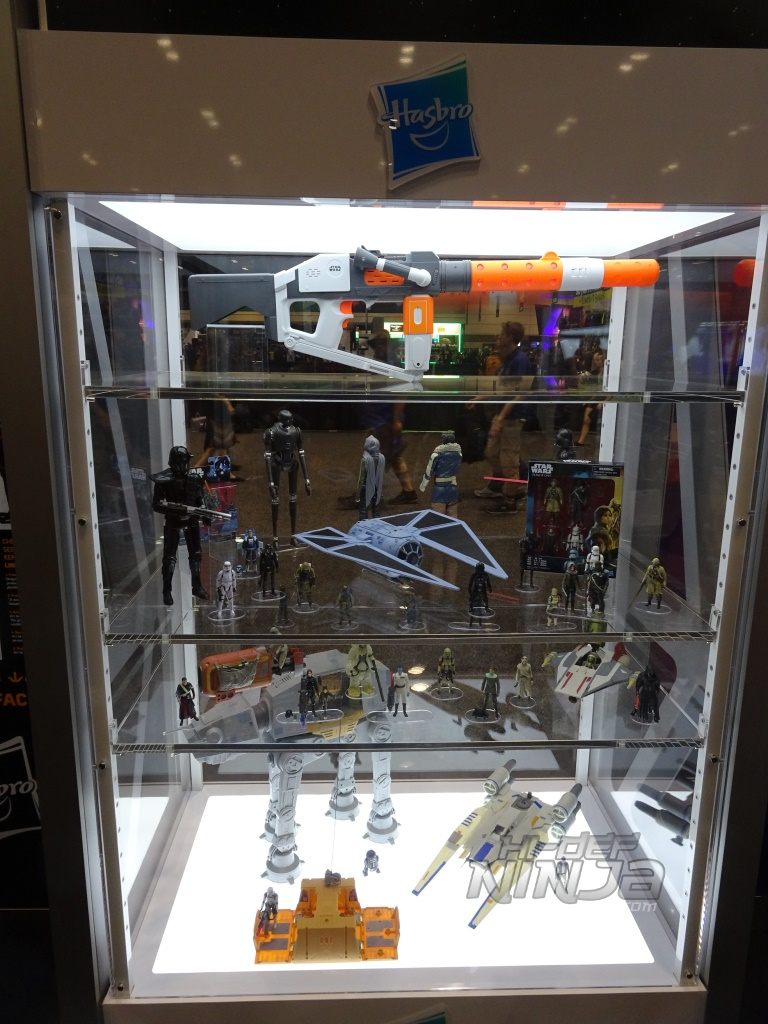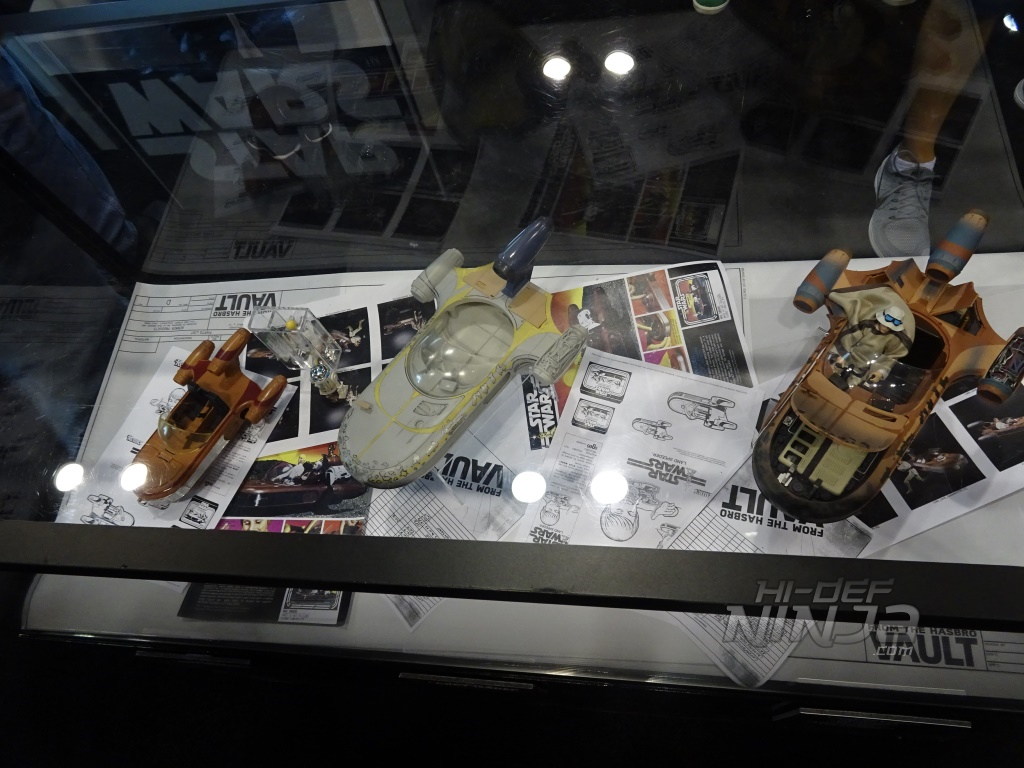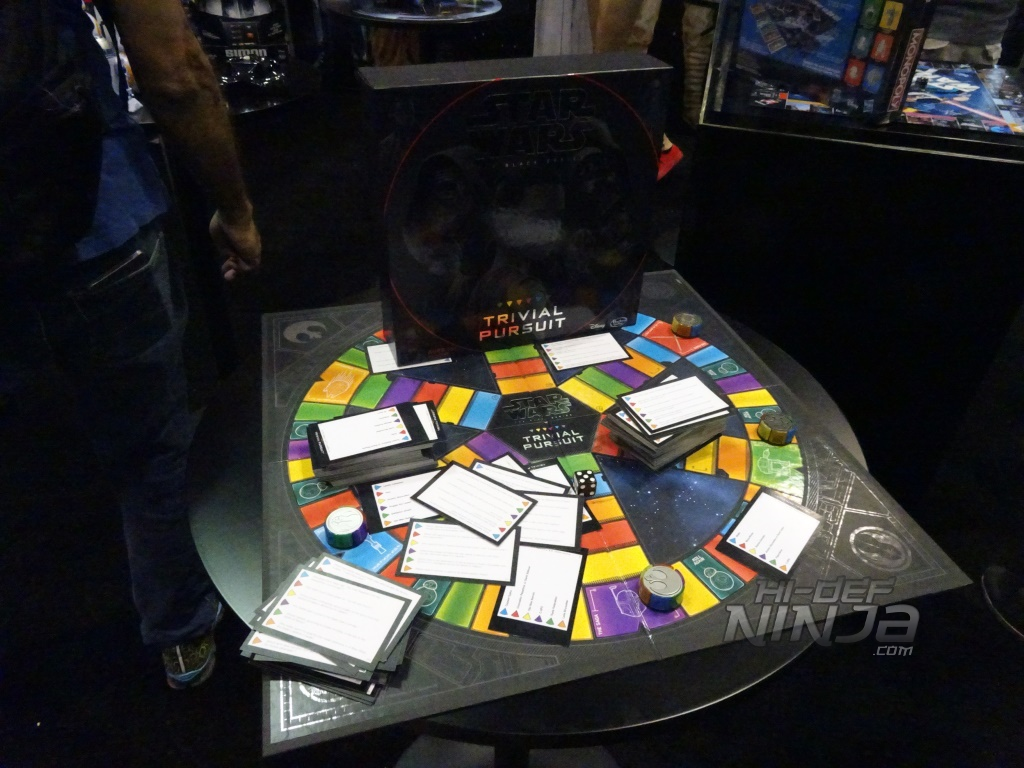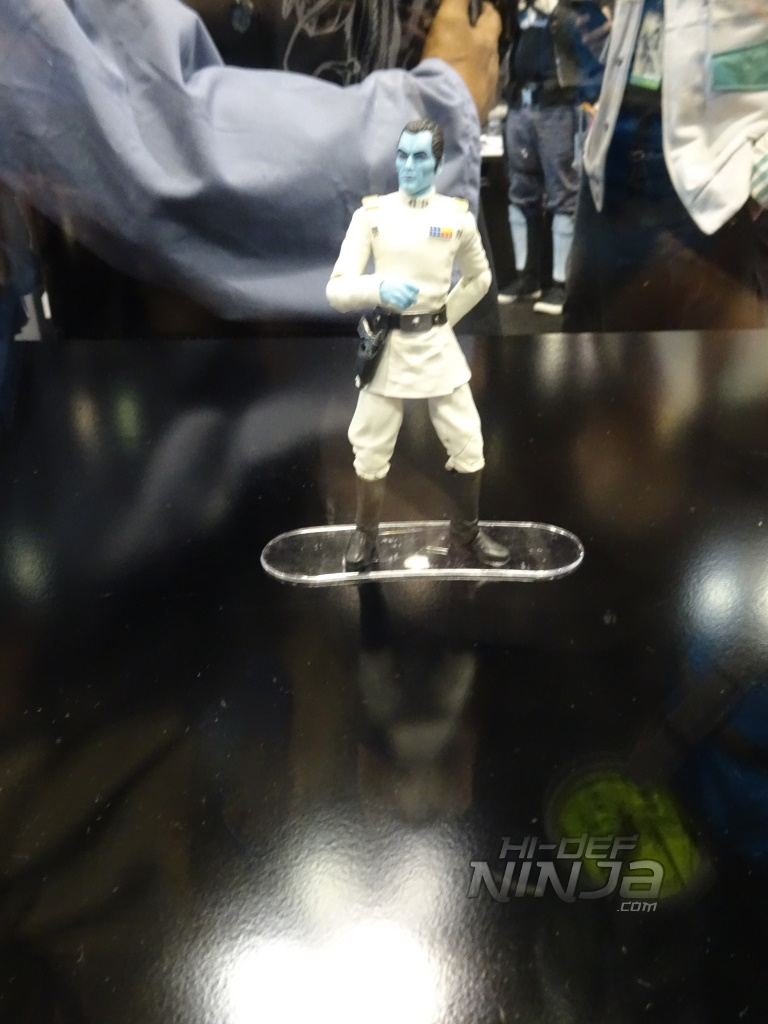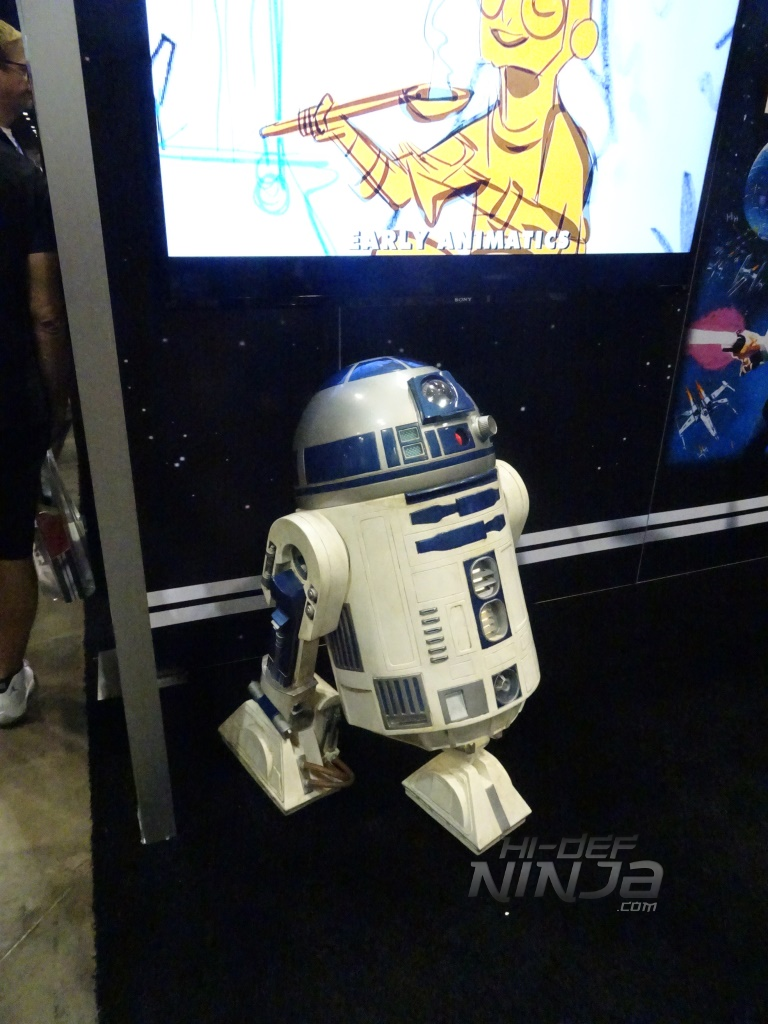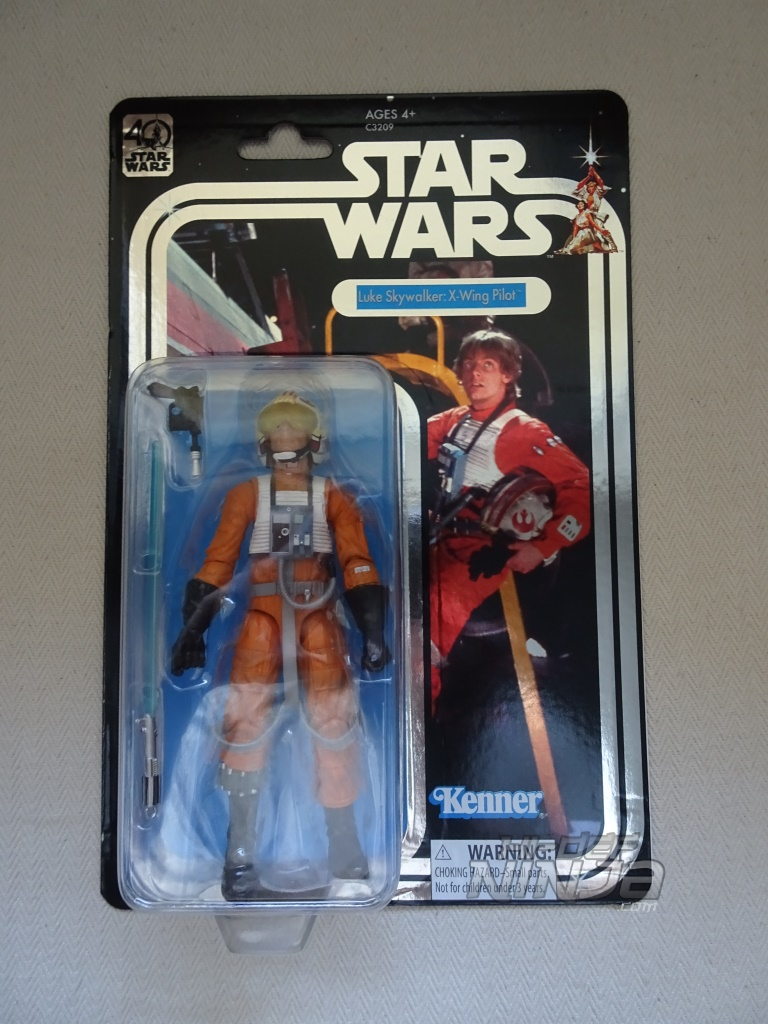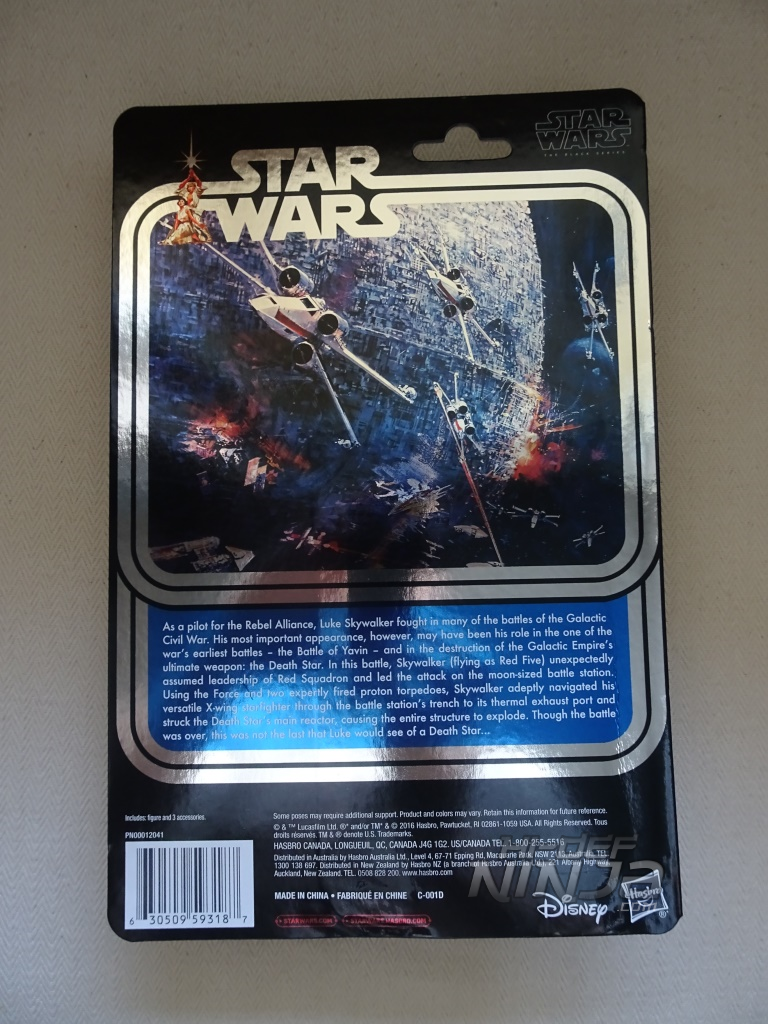 Also as part of the festivities HASBRO held a panel at the show which included discussions from Steve Evans, Design Director, Star Wars; Joe Ninivaggi, Director, Brand Strategy and Marketing; Aditi Raturi, Global Brand Manager, Marketing & Development; Bill Rawley – Product Design Manager; Steve Bono – Senior Design Manager, Star Wars; Mark Boudreaux, Senior Principal Designer, Star Wars.
Below are more details on the new products revealed during the show.
STAR WARS: The Black Series Rey's Speeder (Jakku) & Rey (Scavenger) Figure ($59.99)
Featuring Rey in her Scavenger gear and with her speeder from Jakku. With the typical articulation found in the 6-Inch series line you will be able to display Rey in your favorite pose.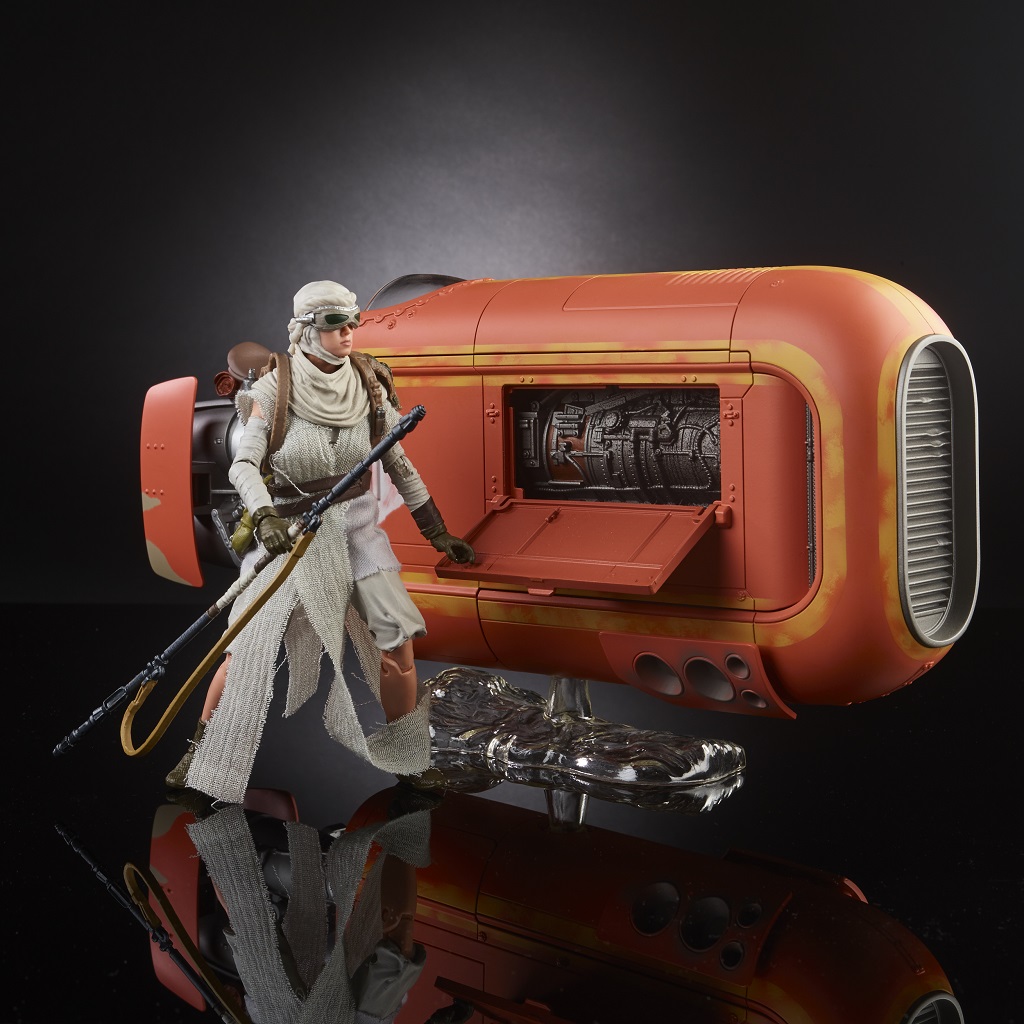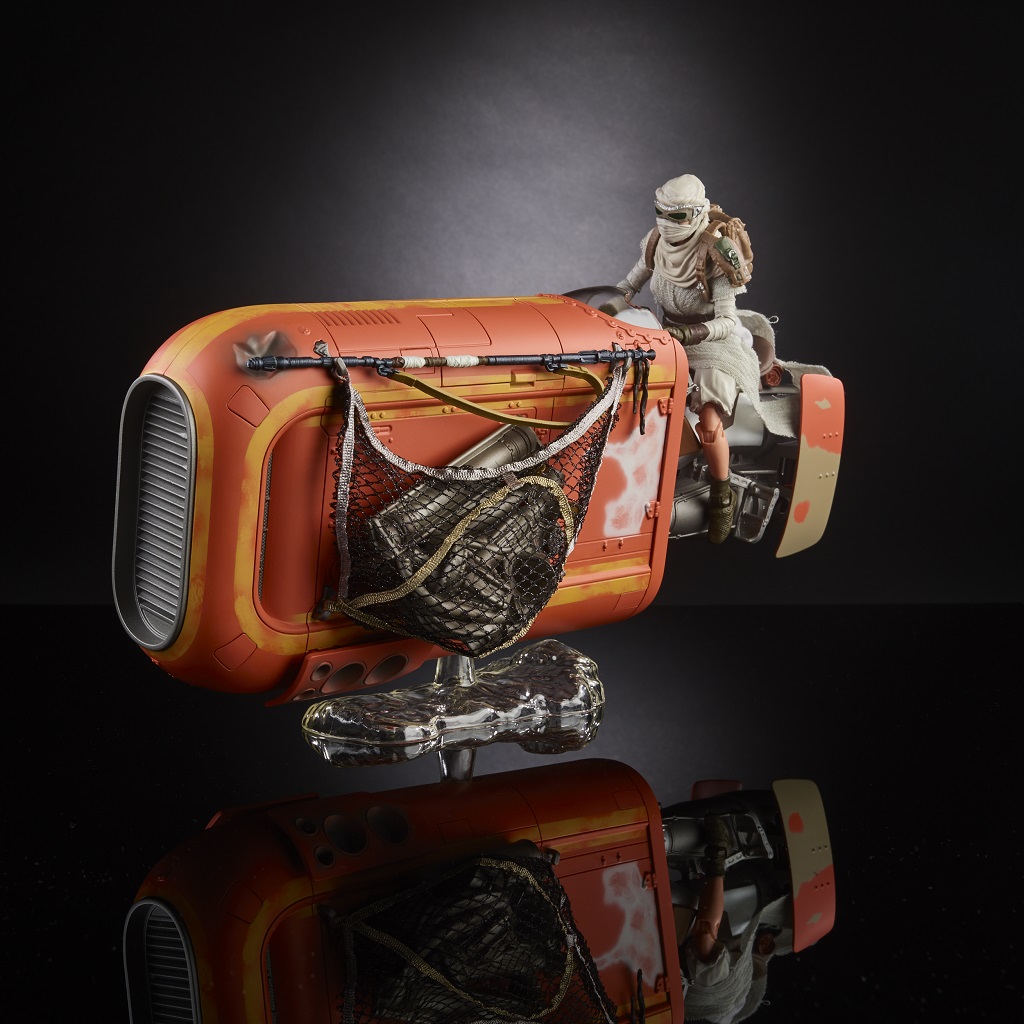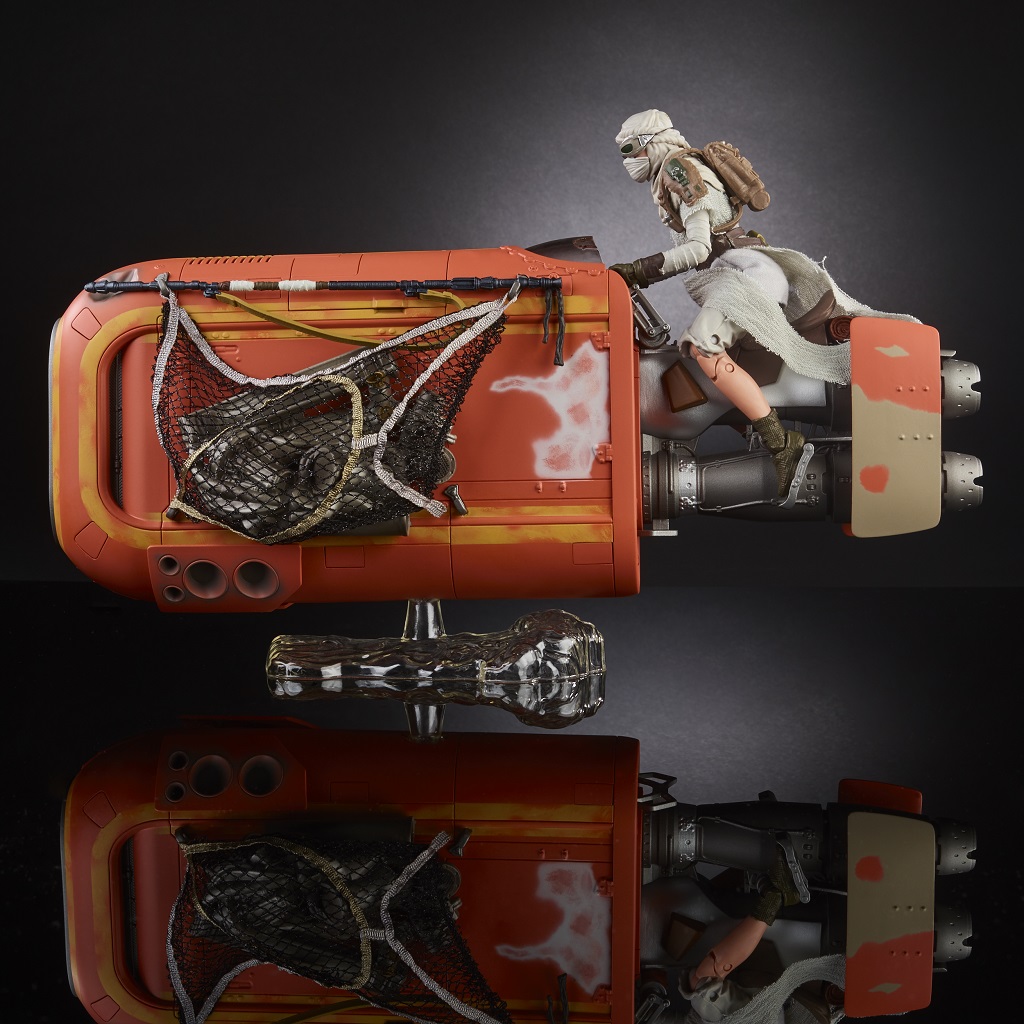 Rey's Speeder (Jakku) & Rey (Scavenger) Photo Credit: Hasbro
STAR WARS: The Black Series X-34 Landspeeder & 6-Inch Luke Skywalker Figure
Featuring the X-34 Landspeeder and 6-Inch Luke Skywalker figure in his Tatooine gear. The set includes macrobinoculars, lightsaber hilt, and slugthrower rifle, as well as floppy hat and goggles
Retail Version (Fall 2017 – $59.99)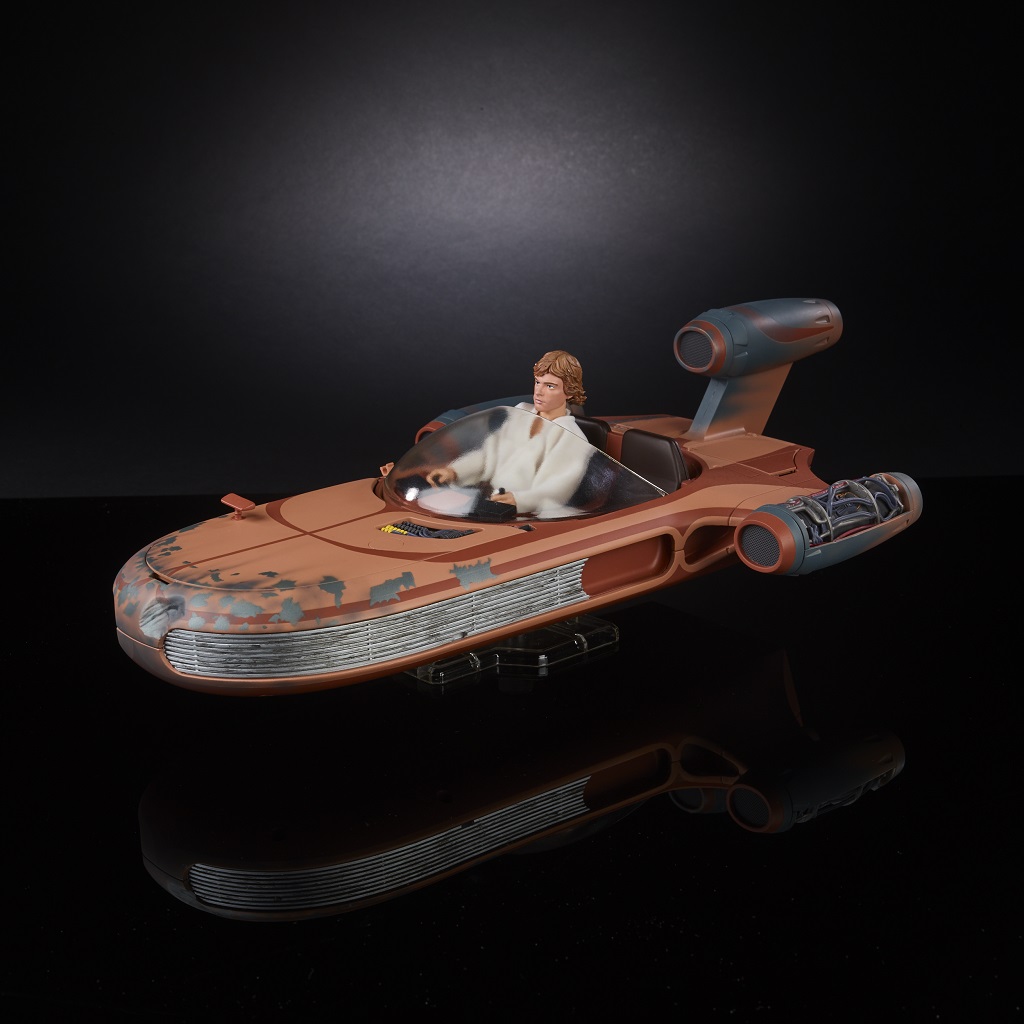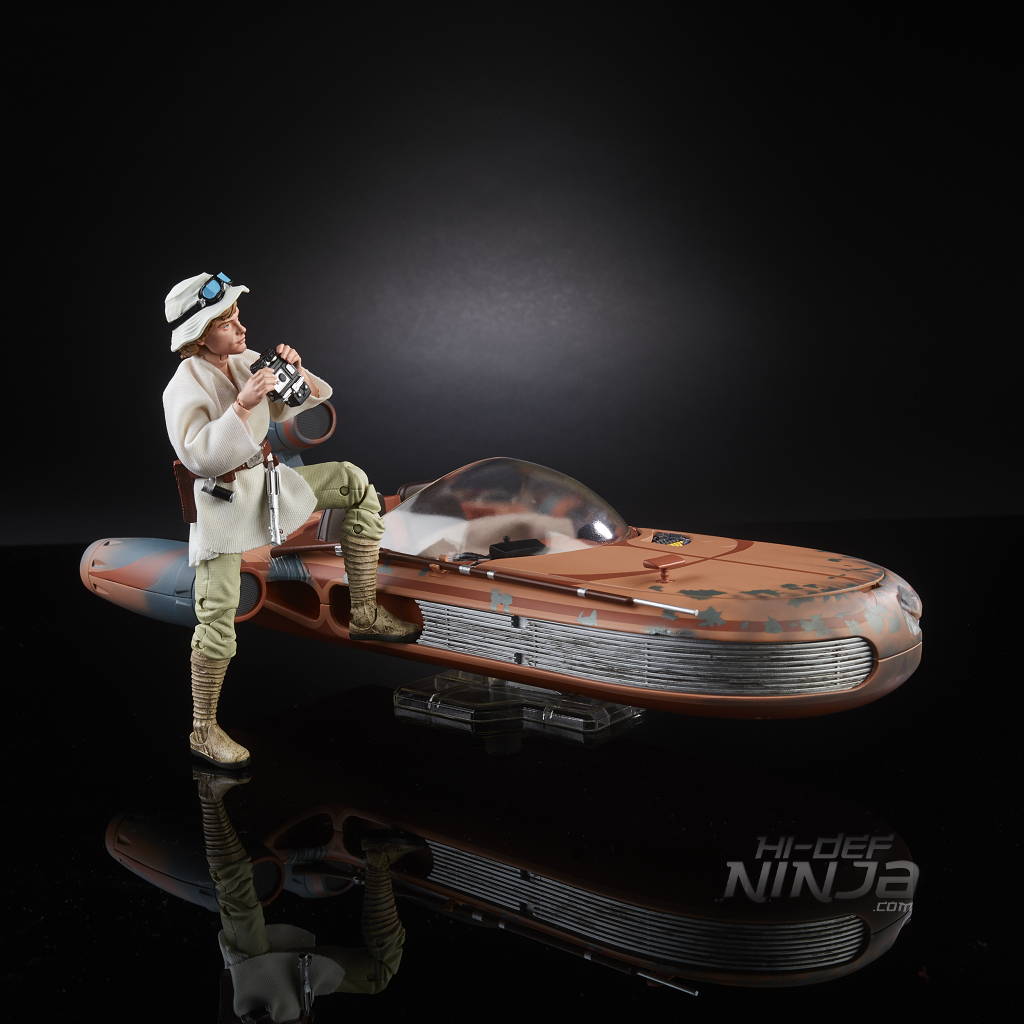 X-34 Landspeeder & 6-Inch Luke Skywalker Photo Credit: Hasbro
San Diego Comic Con Version (July 2017 – $89.99)
This version is likely to be the same figure as the retail version with 5 accessories and artifacts, a clear stand for display, and premium packaging with panels that open to reveal a working turbine and movie-real design.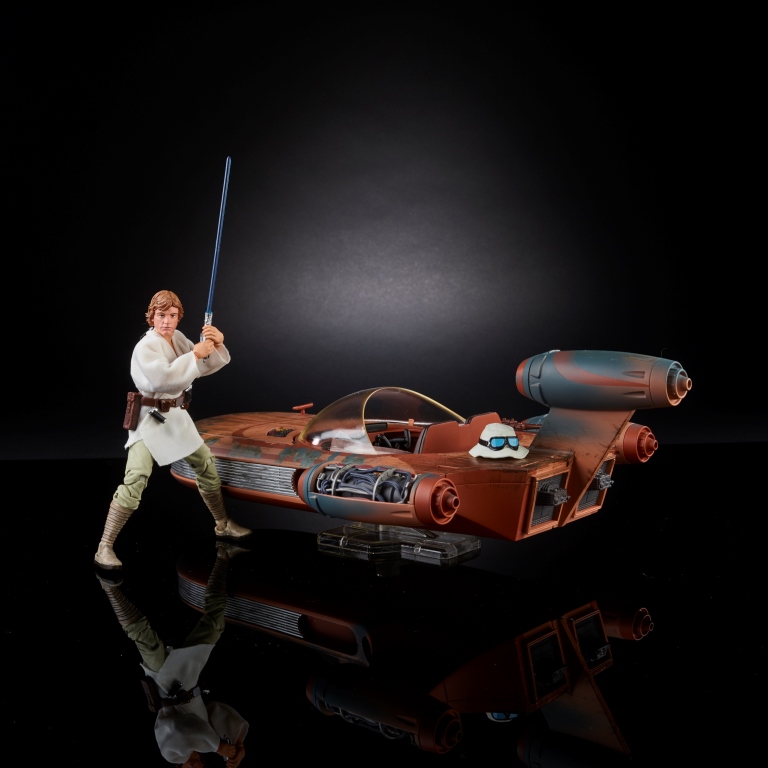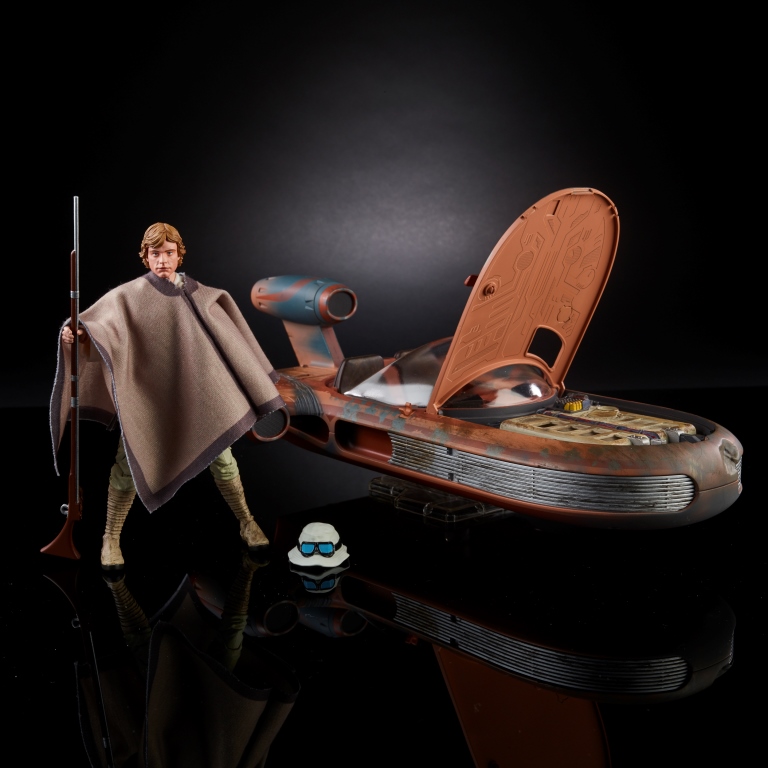 X-34 Landspeeder & 6-Inch Luke Skywalker Photo Credit: Hasbro

STAR WARS: The Black Series 6-Inch Grand Admiral Thrawn – Comic-Con International in San Diego (July 2017 – $49.99)
The SDCC version comes with a nicer display diorama box featuring Thrawn's throne room and trophies. Look for a retail version to become available later in the year minus extra accessories.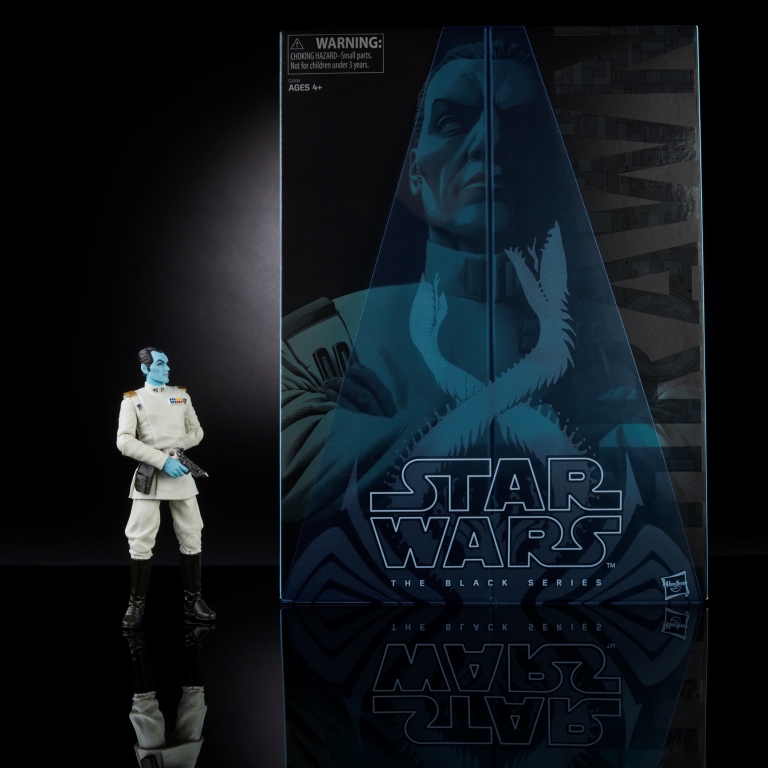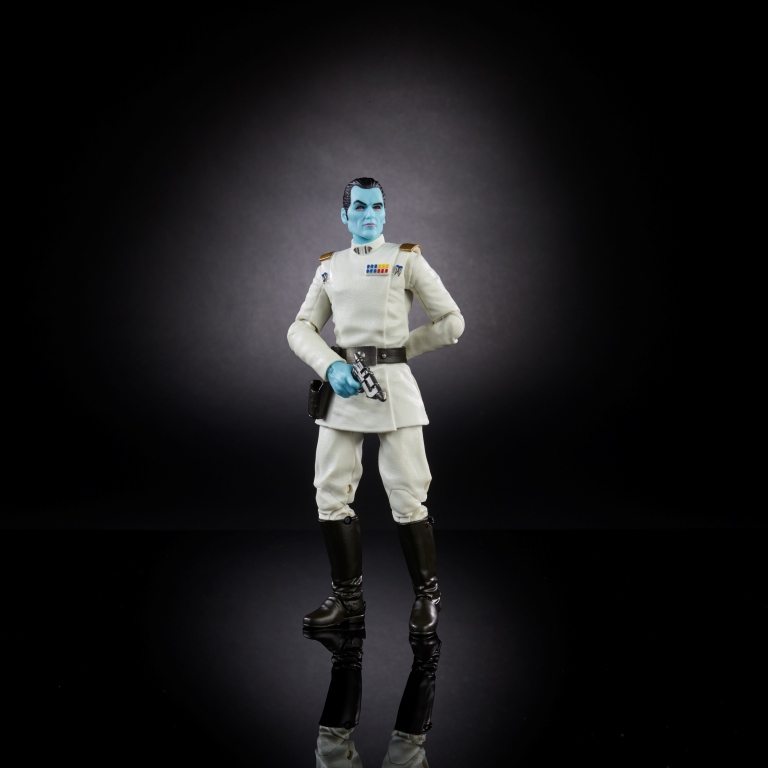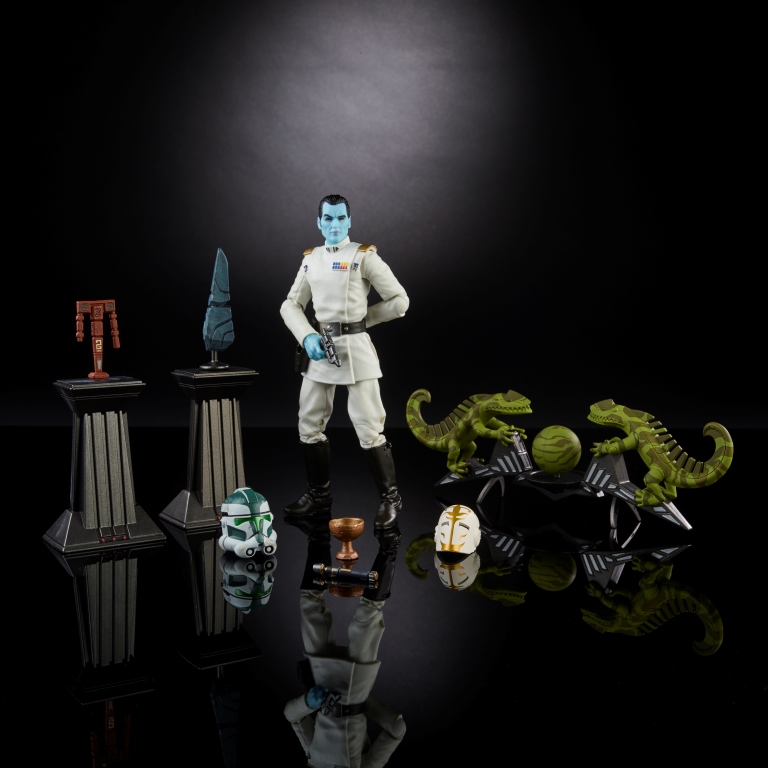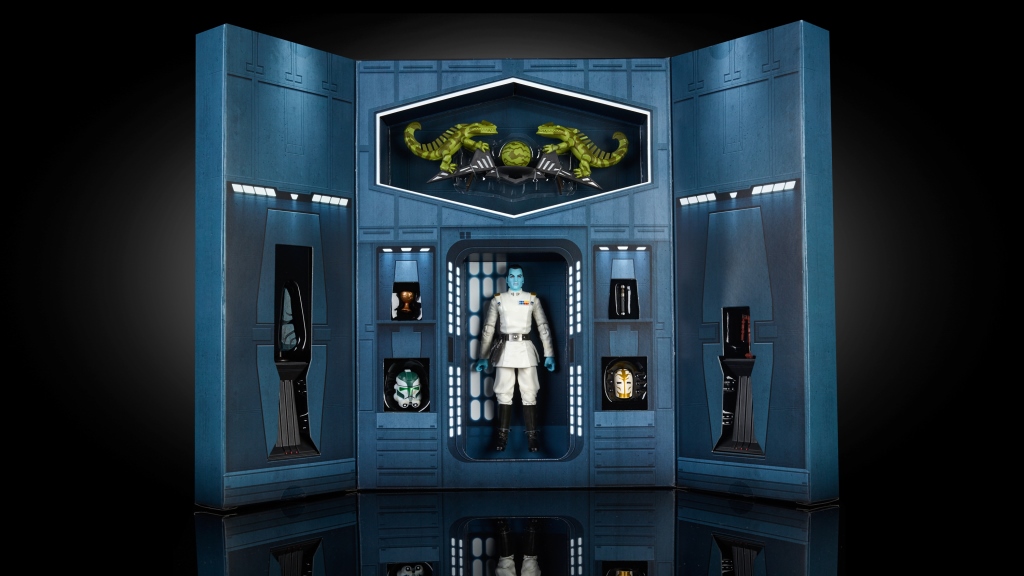 Grand Admiral Thrawn and Throne Room Photo Credit: Hasbro
In addition, Dave Filoni (executive producer Star Wars Rebels) revealed Hasbro's The Black Series 6-Inch Grand Admiral Thrawn figure at the Hasbro booth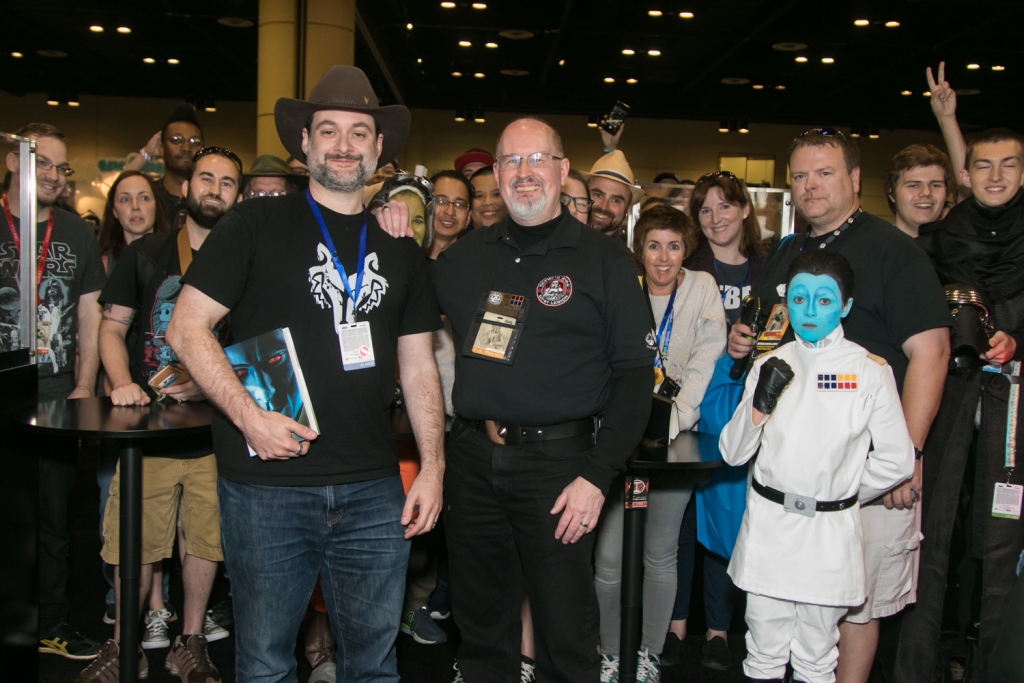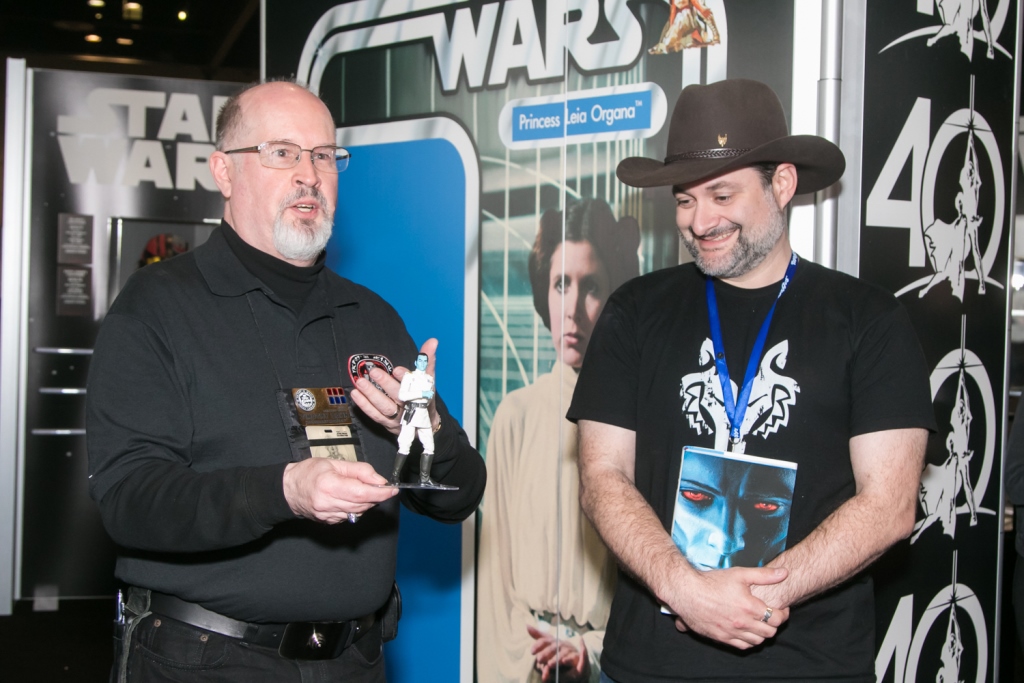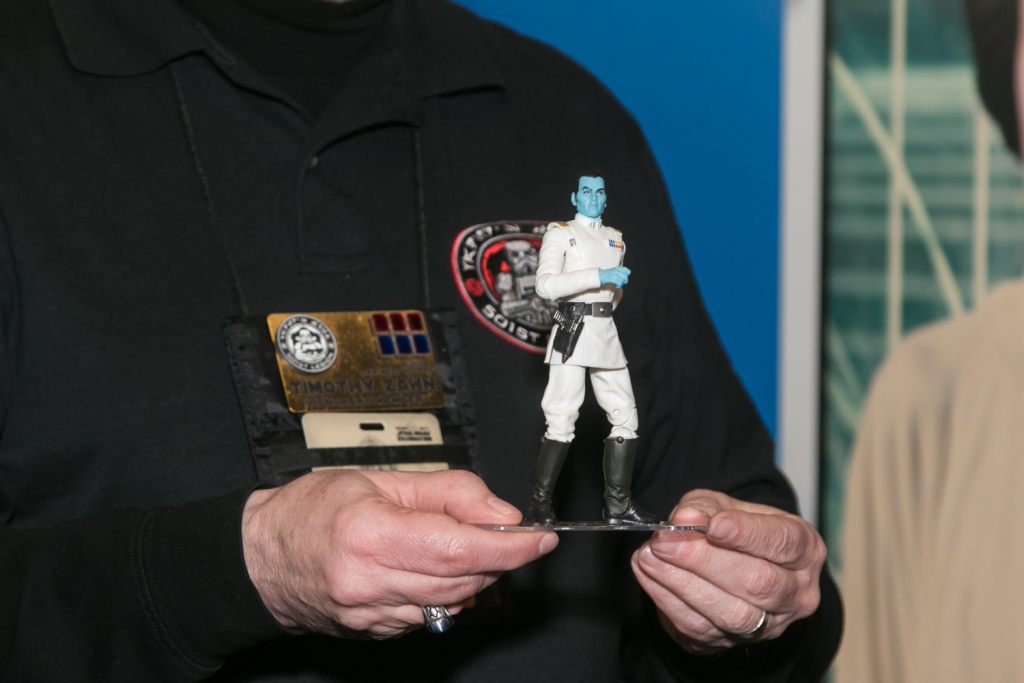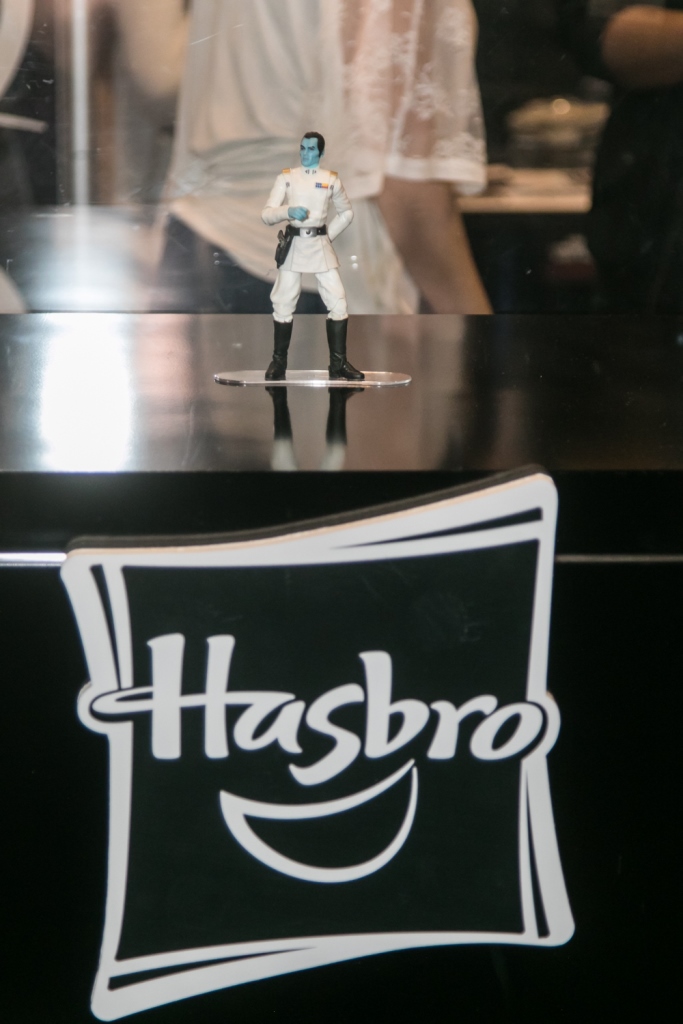 Grand Admiral Thrawn unveiling Photo Credit: Hasbro

STAR WARS: The Black Series 6-Inch Jaina Solo Figure (Fall 2017 – $19.99)
Fan Figure Vote 2016 Winner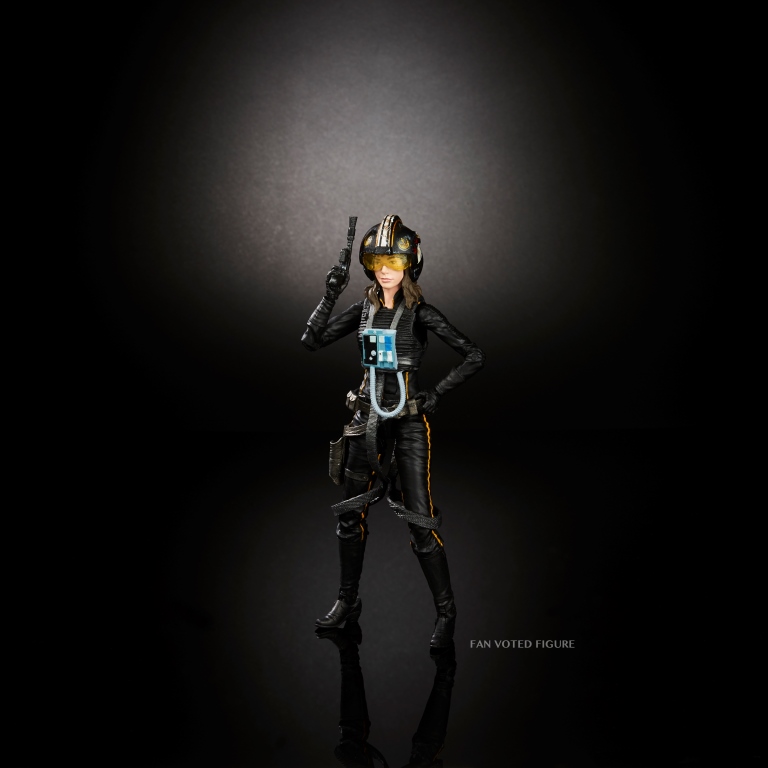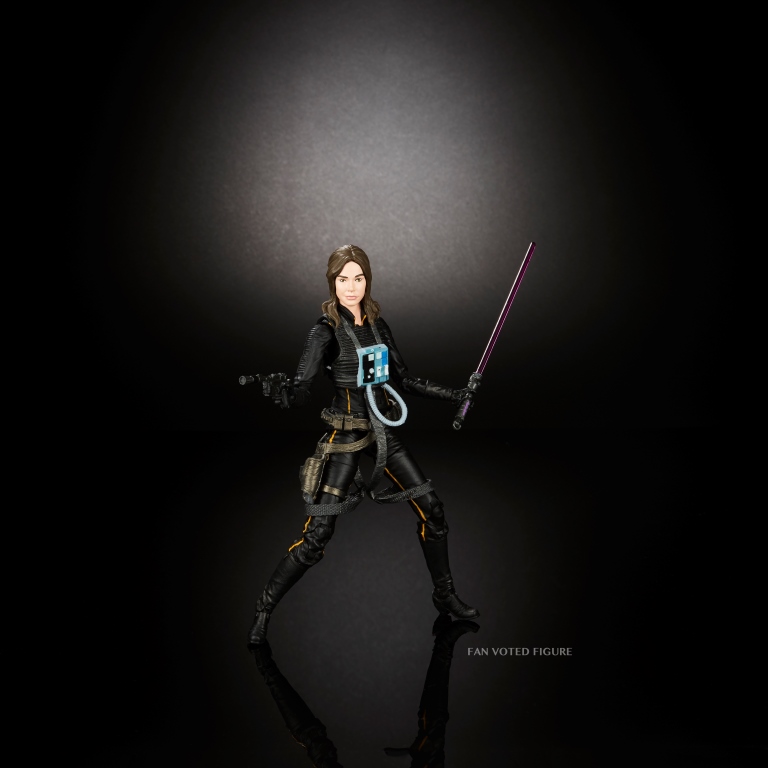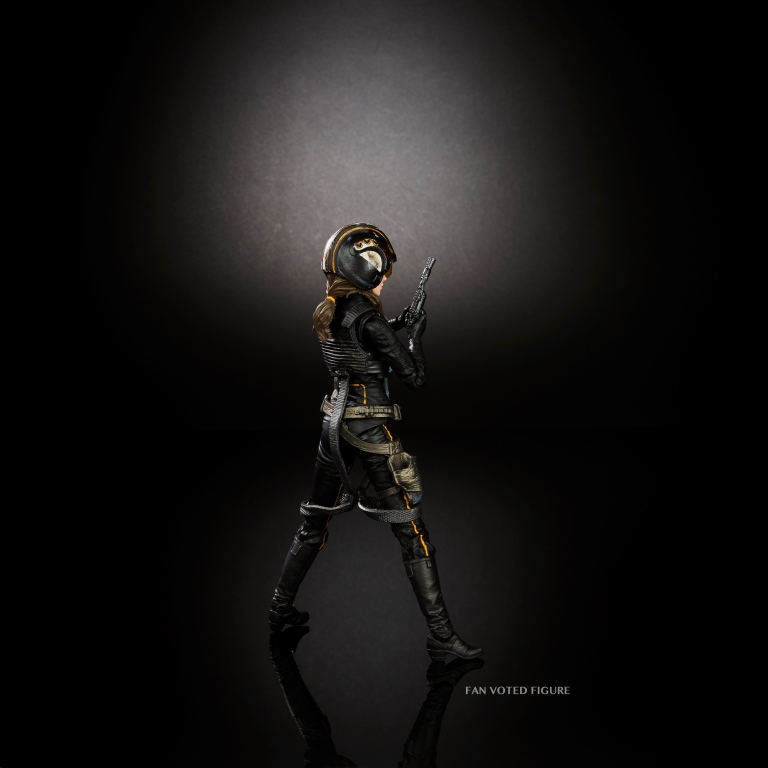 Jaina Solo Photo Credit: Hasbro
STAR WARS: The Black Series 6-Inch Tarkin Figure (Spring 2018 – $19.99)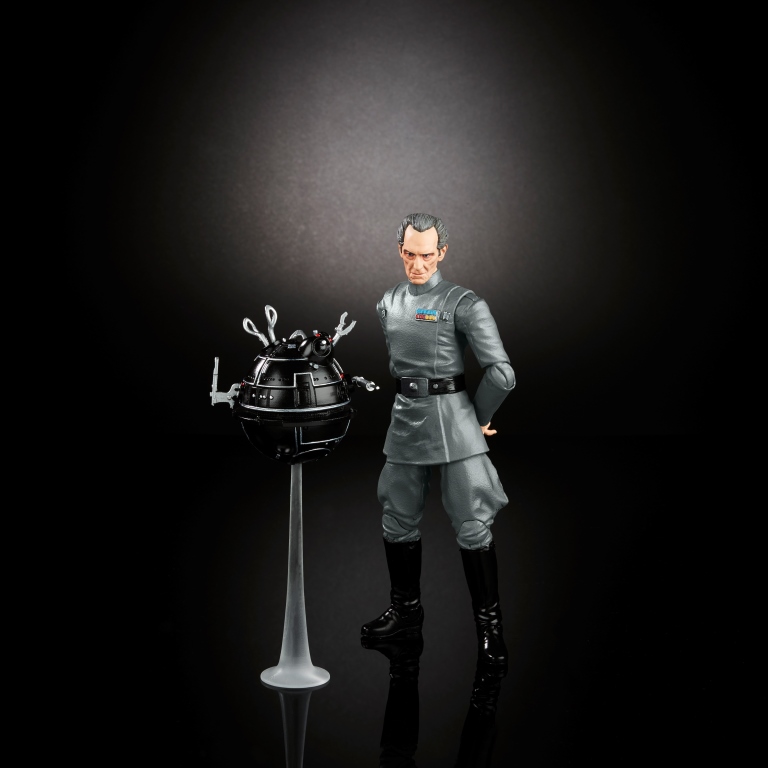 Tarkin Figure Photo Credit: Hasbro
STAR WARS: The Black Series Clone Commander Gree (Summer 2017 – $24.99)
Available exclusively at Toys "R" Us.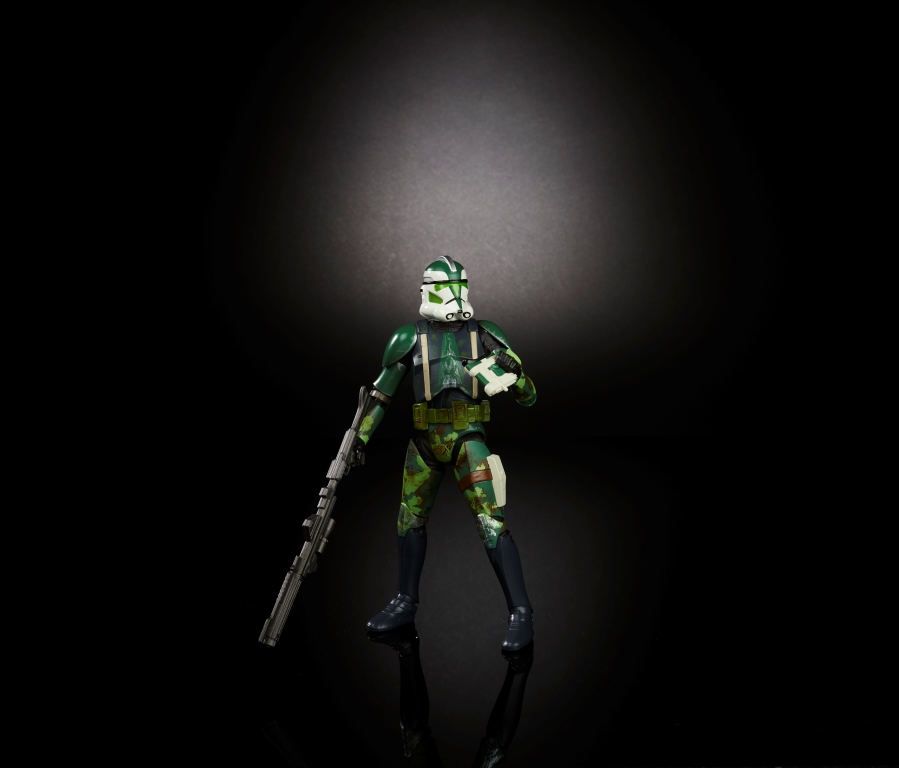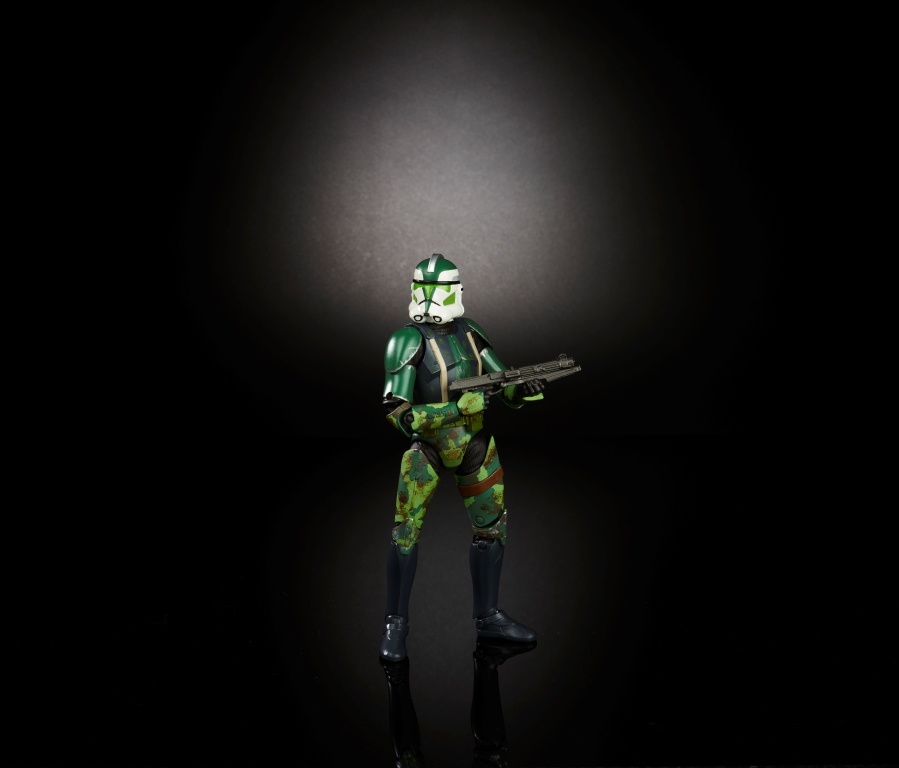 Commander Gree Photo Credit: Hasbro
STAR WARS: The Black Series 6-Inch Inferno Squadron Pilot Figure (Fall 2017 – $19.99)
Battlefront; Available exclusively at Game Stop.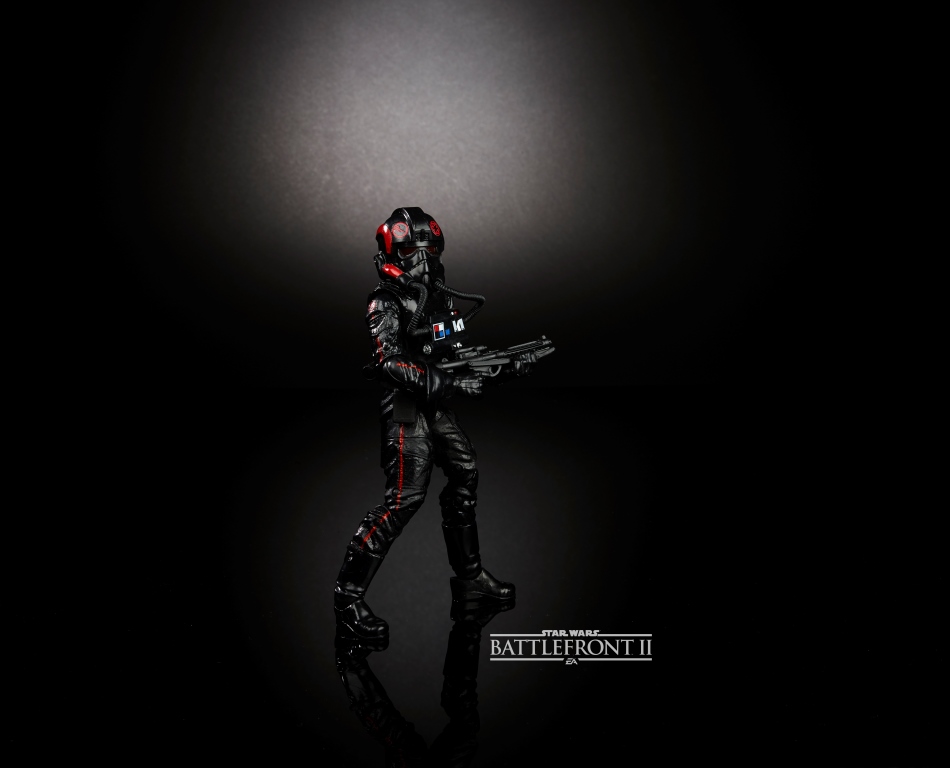 Inferno Squadron Pilot Photo Credit: Hasbro
Star Wars Forces of Destiny
Disney and Lucasfilm Celebrate Iconic Heroes
The biggest reveal was the collaboration between Disney and Lucasfilm with Hasbro to create a new line of toys and role play items inspired by the Star Wars Forces of Destiny. Forces of Destiny will provide original animated shorts approximately 2-3 minutes each and will explore new adventures of everyday heroism that shape the destinies of key characters including Rey, Jyn Erso, Sabine Wren, Princess Leia, Ahsoka Tano plus loveable sidekicks like BB-8 and Chewbacca as well as epic villains Kylo Ren and many more, ahead of books, apparel, bedding, toys, and a TV special.
Daisy Ridley, Felicity Jones, Tiya Sircar, Ashley Eckstein and Lupita Nyong'o reprise their roles for new series and will be available on Disney YouTube ahead of a two-part TV special featuring eight additional shorts on Disney Channel in Fall 2017. "Star Wars Forces of Destiny is for anyone who has been inspired by Leia's heroism, Rey's courage, or Ahsoka's tenacity," said Kathleen Kennedy, President of Lucasfilm. Developed by Lucasfilm Animation, Star Wars Forces of Destiny will remain true to the Star Wars canon, showing how choices both big and small ultimately shape the destinies of beloved characters.
A toy line from Hasbro will launch August 1 and includes new 11-Inch 'Adventure Figures' – a fusion between traditional dolls and action figures, creating a whole new way to play Star Wars. Each individually designed figure features dynamic action, like Rey swinging her lightsaber, and multiple points of articulation to help recreate the characters' adventures and heroic moments with different poses.
Hasbro is also rolling out Star Wars Forces of Destiny role play and accessories—from Rey's Extendable Staff, to a new, electronic Jedi Power Lightsaber, which are part of their Star Wars Bladebuilders system.
At Thursdays ttpm spring show I was able to see these figures first hand and in their packaging. From what I see this will be a successful new product line.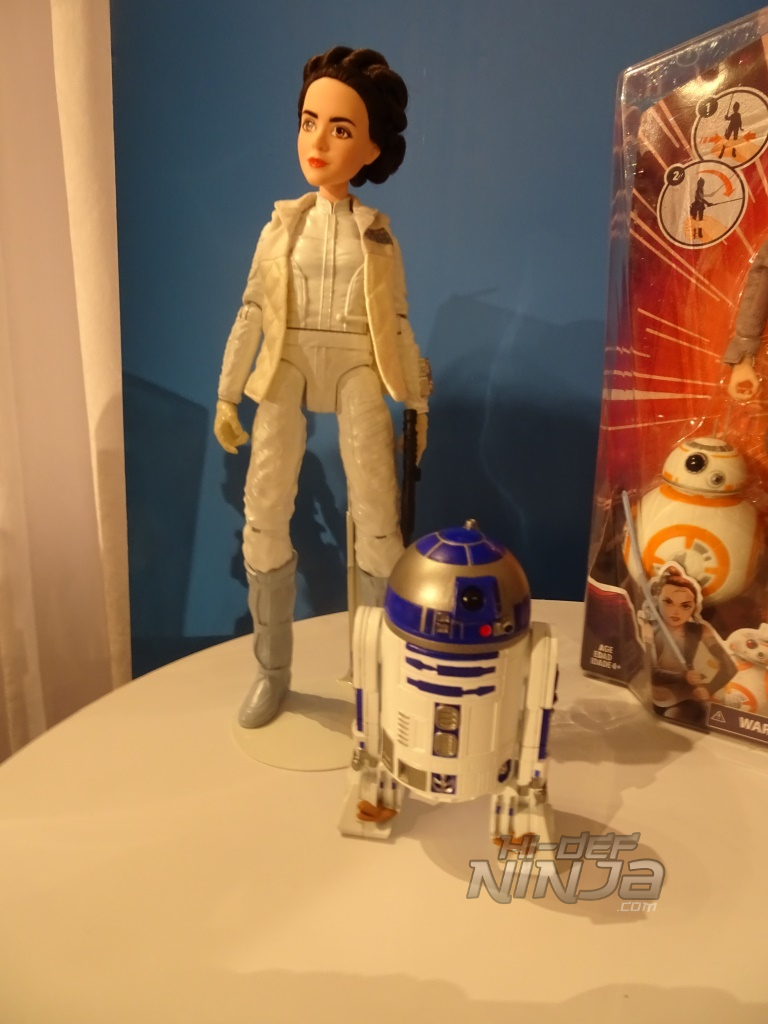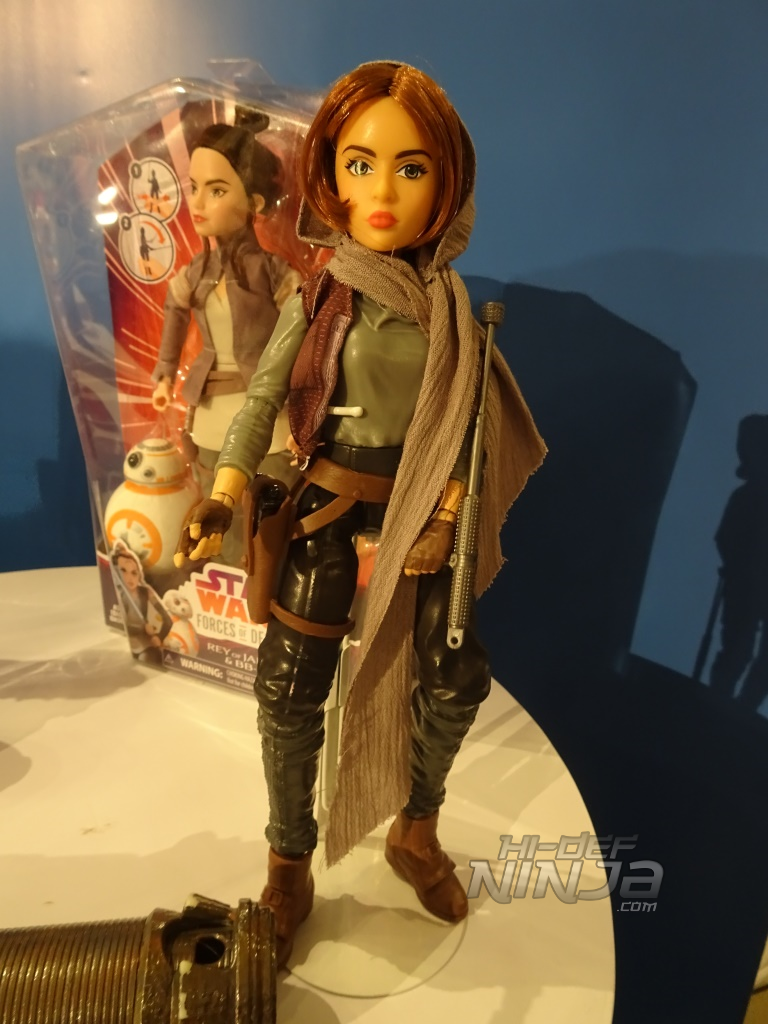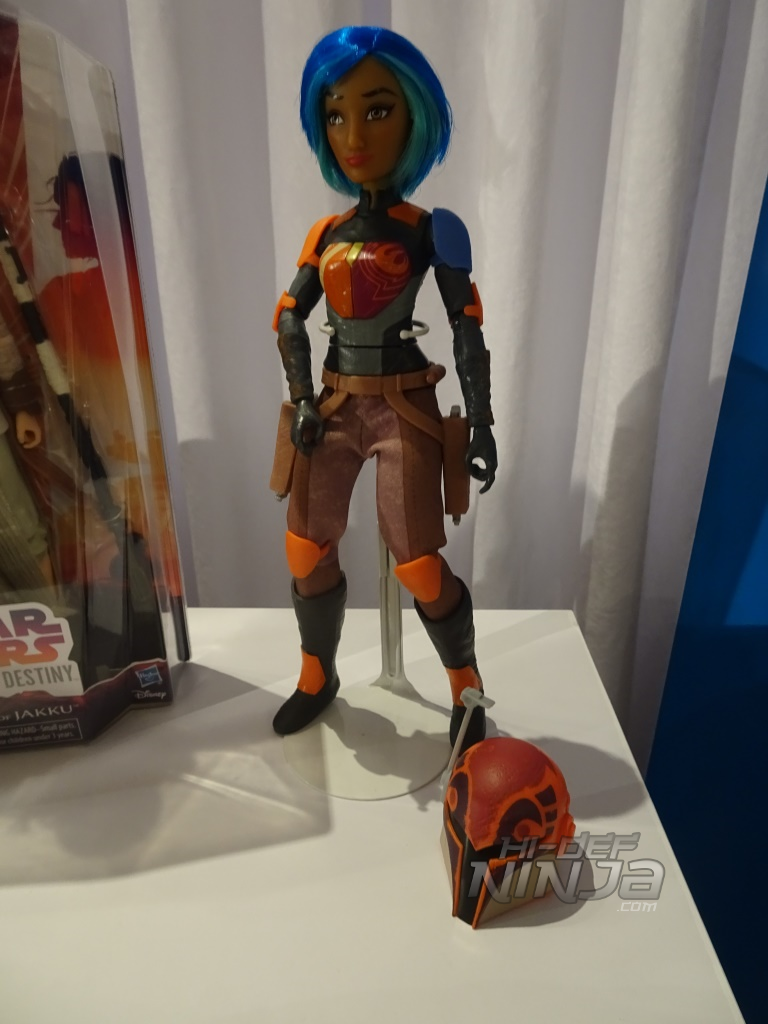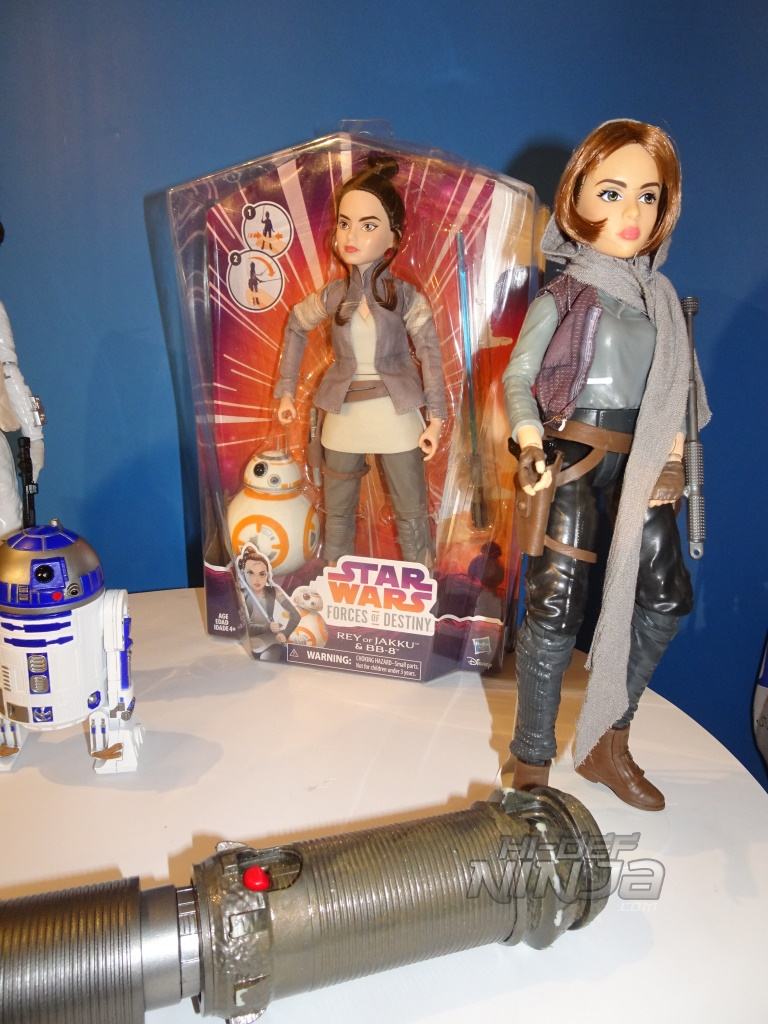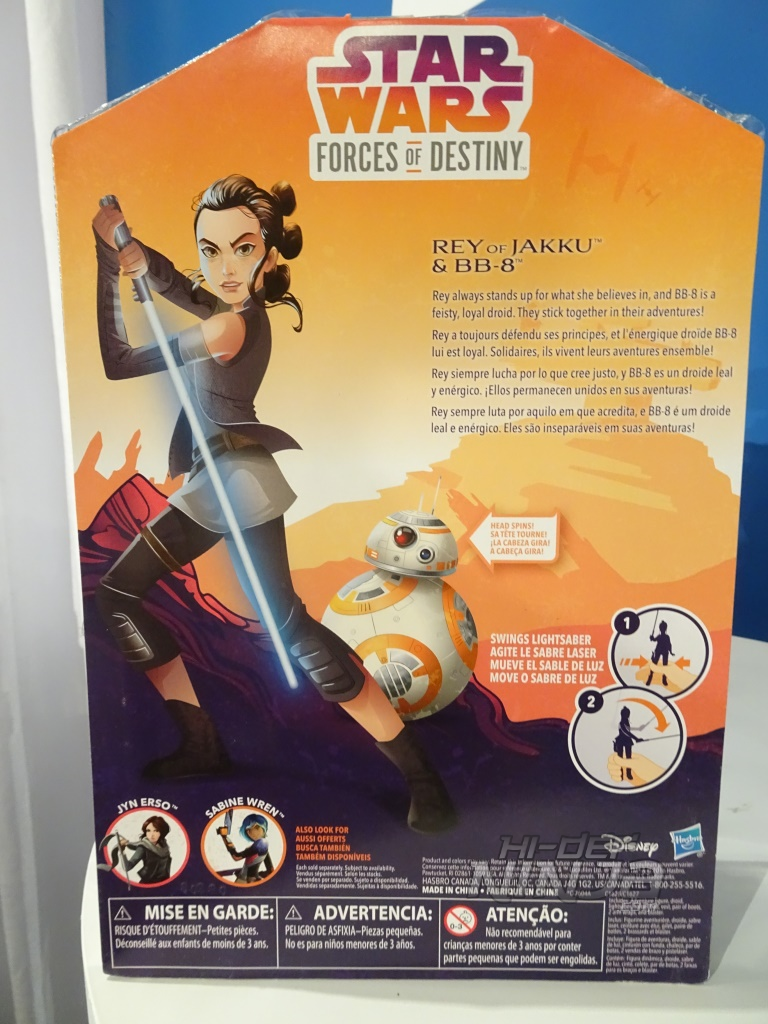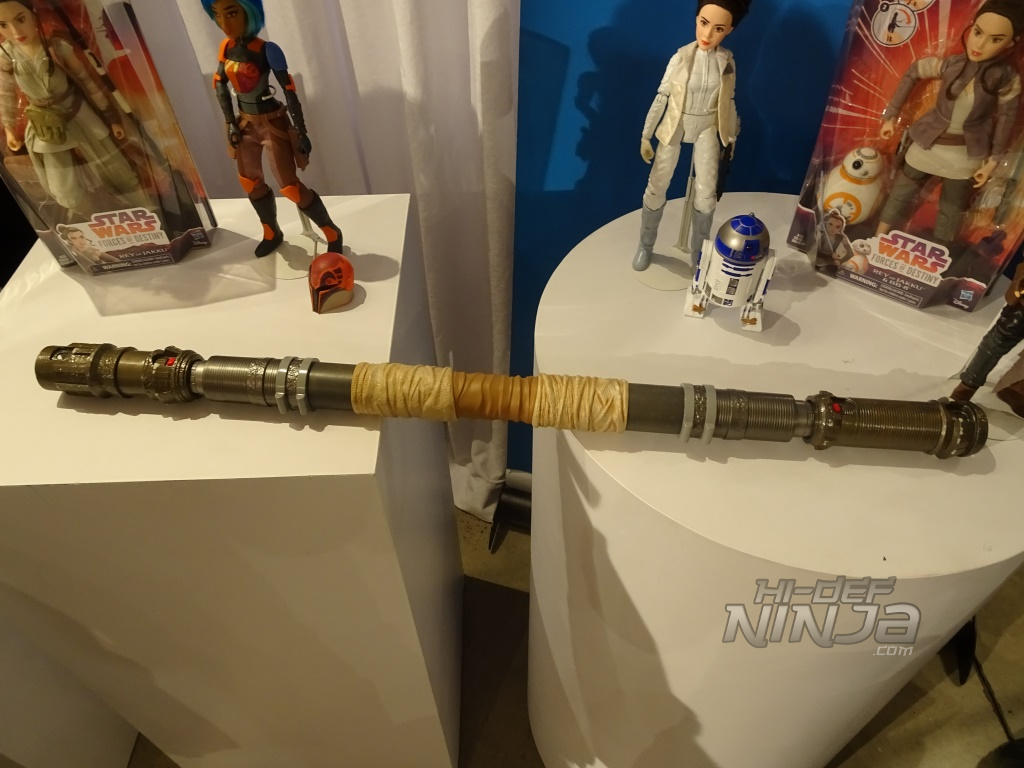 At the Heroines of Star Wars panel moderated by Amy Ratcliffe and panelists Dave Filioni, Ashley Eckstein, Tiya Sircar and Daisy Ridley enjoyed a conversation about strong female characters central to the Star Wars universe. During the panel the three actresses were surprised on stage with the reveal of their new Adventure Figures by HASBRO.
Here is a first look video of the all new figures in the Forces of Destiny line!