3:10 To Yuma Ultra HD Blu-ray Review
The Movie

Video Quality

Audio Quality

Supplements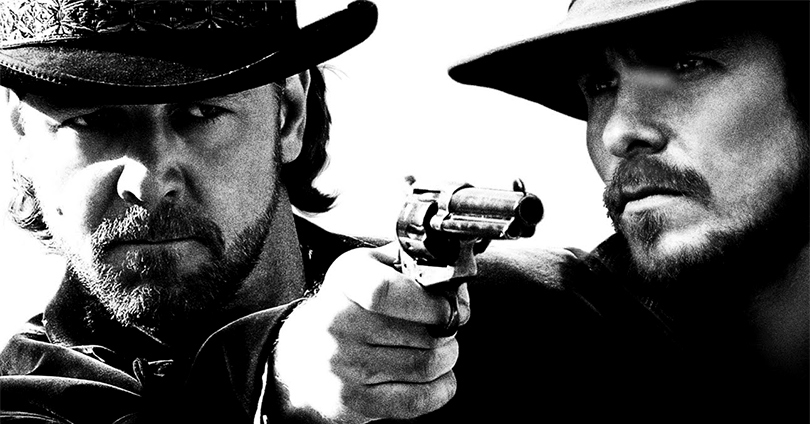 When 3:10 to YUMA came out in 2007 it was supposed to be a western revival, a renaissance of sorts. One could debate if that actually happened as sure we've had more westerns and even more remakes of great old westerns 3:10 included. However it's a been hard to say we've had more in the last 10 years then in the prior 10 years.
As for 3:10 to YUMA I'm one of the modern folks who admittedly loves westerns and has seen this film since it came out, but have yet to see the original it was based on. I do however now own the original so I'll be correcting that soon. So in regard to this version and since time has passed it's easy to cast judgment now on this film. As in did it stand up in time? Well it's one of those films that while isn't forgettable it isn't itching for a watch every year either. I'd say it's somewhere in between the remake of The Magnificent Seven and Unforgiven if you catch my drift!
A quick gist of the film for those uninitiated the outlaw Ben Wade (Russell Crowe) rips havoc on 1800s Arizona, particularly the Southern Railroad, up until his eventual capture. Wade must be brought to trial, so Dan Evans (Christian Bale), family head of a dried out ranch, is hired to escort him to the train. Along the trail, an unspoken respect forms between the men, but danger looms at every corner, as Wade's men are in hot pursuit.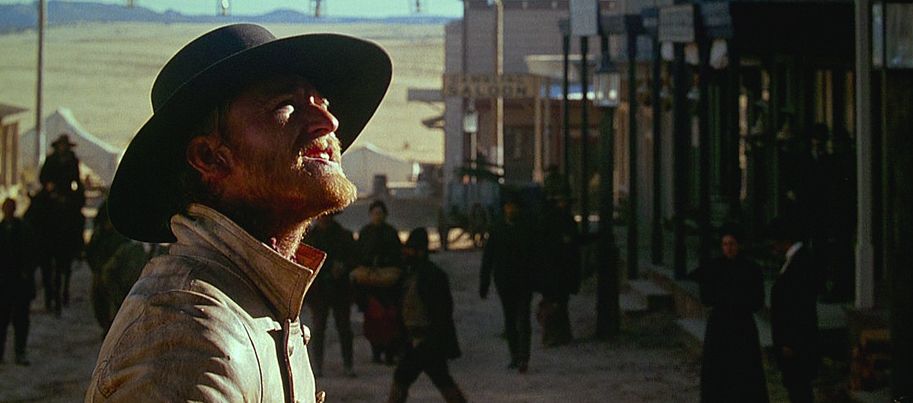 ULTRA HD VIDEO QUALITY:
While being originally filmed in 35mm, and this looks to come from a 2k DI there isn't a true 4k goodness for this flick. So in this case HDR is the ticket you are paying for and while it does add some good contract in many areas there are also many areas where there is a loss of grain texture. So in such cases its pick your poison with this release on which you prefer more. I love westerns, and it feels like the post house perhaps didn't show this film the true love and care it deserved. Overall the package coming with both the blu-ray and ultra-hd blu-ray will allow you to get the best of both worlds and decide for yourself.
AUDIO QUALITY:
The audio is a slight uptick on the original with the new DTS-X audio track. Depending on your set up if you're rocking 5.1 , 7.1 and so on then you'll notice that the fronts bear the bulk of the load on this track while typical from a western there is great opportunity for the shooting scenes to truly immerse you in the environment and with 3:10 to Yuma not being all too old of a film the audio is one department where it does definitely shine compared to it's genre counterparts.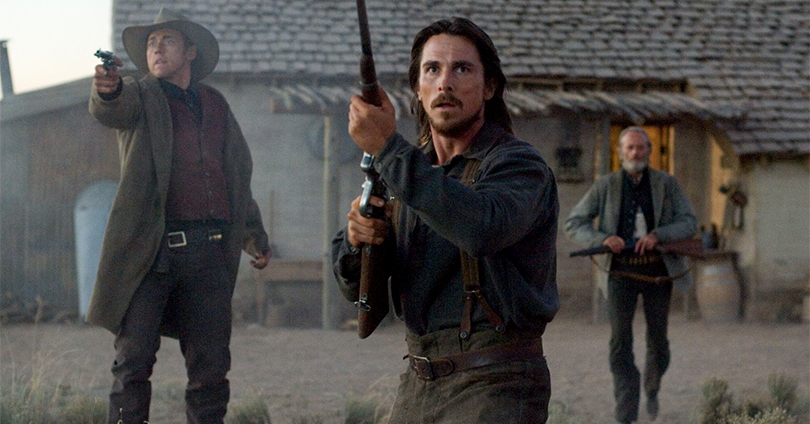 SUPPLEMENTS & PACKAGING
Audio Commentary: Director James Mangold talks about his admiration for the original film and direction in which he'd take the remake.
Historical Timeline of the West: timeline of the old west.
Inside Yuma: Picture-in-Picture option with a pop-up during the movie with info and storyboards of said scenes throughout the movie.
3:10 to Score: Composer Marco Beltrami discusses his influences when making the score.
Destination: Yuma: cast & crew interviews
From Sea to Shining Sea: Quick history of the railroad.
An Epic Explored: Mangold discussing the appeal of the western.
A Conversation with Elmore Leonard: The author talks on the original story that inspired the two films.
The Guns of Yuma: A more in depth look at the guns of 3:10 to Yuma.
Outlaws, Gangs, and Posses: real history of the Wild West from the point of view of historians.
Deleted Scenes
Trailer
THE BOTTOM LINE:
Overall the Ultra HD Blu-ray version is an uptick from the blu-ray version. The film itself is still a rewatchable western and how often you rewatch it will just depend on your personal taste. Stellar release overall for this film and it probably won't get any better than this. So if you don't already own 3:10 to Yuma on blu-ray now is a great time to get an edition that is loaded with content. While the supplemental extras may be the same you get the Ultra HD Blu-ray, the blu-ray, a digital code, and the upgraded audio make for this a bang on deal that at time of writing is coming in around $16. THE HDR is where this one shines as all of which isn't a true 4k release.