Grey Matter Art, in partnership with Acme Archives and Dark Ink as well as under license from 20th Century Fox, is revealing a new screen print from the film ALIENS. The artwork is by Timothy Pittides and the guys at GMA are including a picture here of the charcoal work to show the process he went through to get to the finished product.
Tim's artist's statement regarding "ALIENS."
" ALIENS. One of the first three movies I remember seeing in the theaters (alongside Dick Tracy and Nightmare on Elm Street 3). It is a fond memory of mine as my father took to see it when I was 9. Ever since, it has been a staple, on VHS, DVD and now Blu-Ray. I watch it at least twice a month and it definitely a desert island film.

The film isn't about the marines to me. It isn't even about Ripley or Newt, their relationship or about facing your fears. It is about the suspense, the surprise, and scope of the xenomorph infestation. The scene that stuck with me all these years and still is a joy to watch is when the marines first encounter the Xenos. They were ill-prepared, overwhelmed and undermanned. And has a viewer you felt the same fear they did.

I wanted to somehow express this in art form and at the same time, pay tribute to the man who's imagination sprung forth this nightmarish world… H.R. GIGER. While he may have not worked on this film specifically, his world was represented perfectly here and I hope he would have seen that. So this idea of seeing the hive for the first time, not knowing what was alive and what wasn't, really spoke to me. I knew the only way to convey my ideas on paper would be in charcoals and knowing what could be done with screenprinting these days, I began to pour the idea down. When finished, it became clear that this was right. This was ALIENS.

I want to thank Grey Matter Art for releasing this as well as Matt Ferguson for getting this ready for screen printing. Everything came together so wonderfully and I cannot express my happiness in this. Being able to create an official piece for a film that you hold so dear to your heart is a great feeling."
Tim-
This screen print goes on sale on May 19th at 1pm EST on their Website.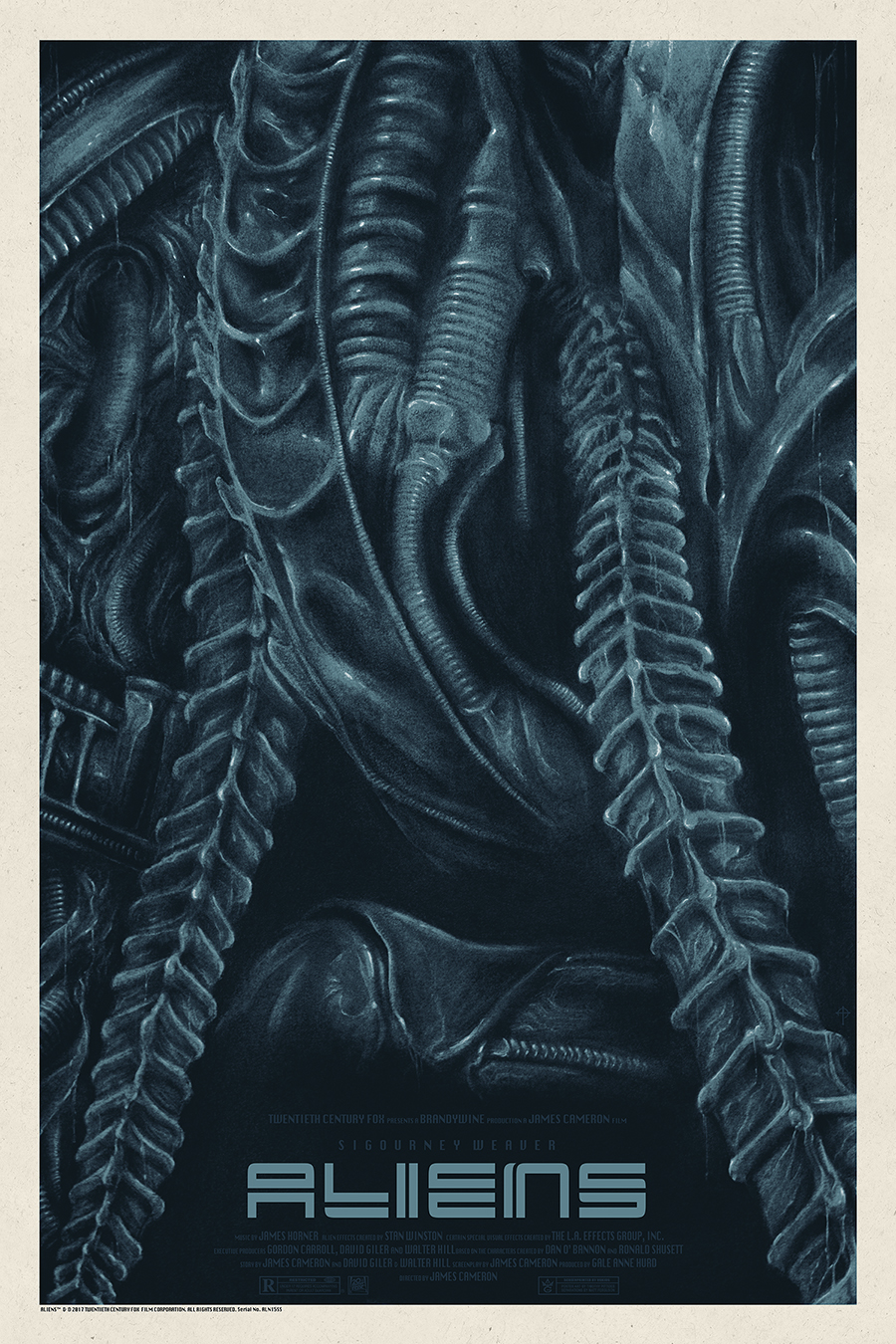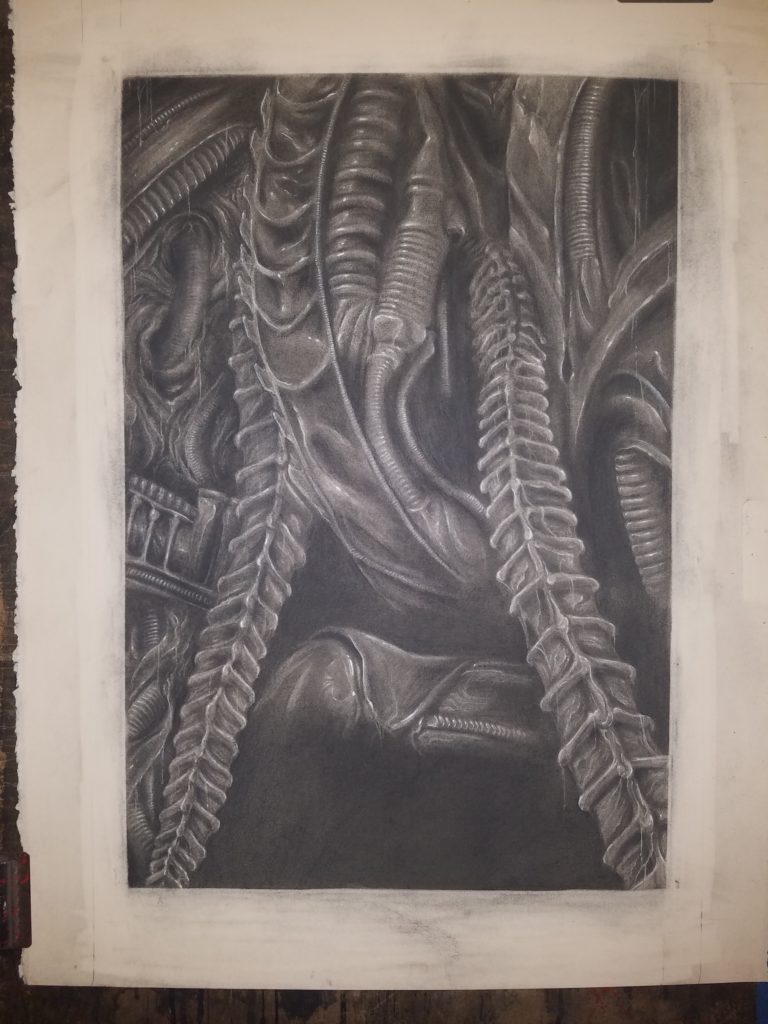 ALIENS
Artist: Timothy Pittides
Size: 24×36
Edition: 150/$45.00
Printed By: VG Kids
Also, follow Grey Matter Art on Facebook and Instagram, and sign up for their website newsletter for all future news and information.