We here at Hi-Def Ninja love Sideshow Collectibles and if you have any doubt ask Michael Madison and that doubles down for me with their Court of the Dead line. Sideshow produces some of today's best collectible status with amazing detail and accuracy. I was able to walk around the booth at take photos of all their products but mainly I'll be focusing on Court of the Dead.
Court of the Dead
If you are unfamiliar with this product line Court of the Dead follows the story of Death as he tries to bring balance to the afterlife. Assembling souls that he diverts from Heaven and Hell into the Underworld he has assembled the Court of the Dead including his Queen, generals, assassins and spies. Once in the underworld these souls divide into one of three factions (Flesh, Bone, and Spirit) each valuing different virtues. And while each faction stands alone they must remain together to protect the Underworld from the destructive forces of Heaven and Hell.
With a rich product line including statues, comics, shirts, art, an art guide book, sketch books, and lots of other collectibles there is something for every level of fan. Court of the Dead had one of their biggest presences at San Diego Comic Con this year with new statues, a new collectible show pin, new sketchbooks and journals, and a comic book compendium.
Statues and Products

SDCC 2017 Pin
For the last year or so Court of the Dead has had a collectible pin at their shows and this held true at SDCC. To get the pin you had to go on a journey to four different booths; Han Cholo, Badali Jewlery, Project Raygun, and Insight Editions only upon returning could you collect your pin. Each company is cool in their own right and work with Sideshow and other Hi-Def Ninja friends.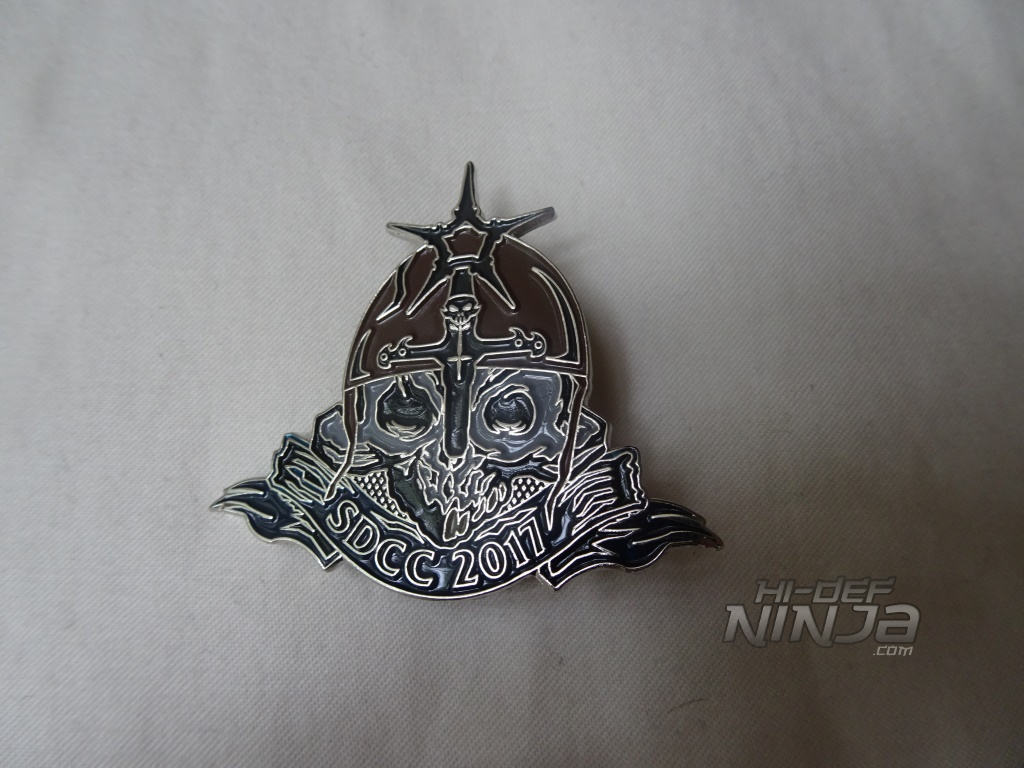 Han Cholo
www.hancholo.com/
Creators of badass jewelry for badass people influenced by Rock N'Roll, Science Fiction, Fantasy, Art, Star Wars and Los Angeles Culture
Image courtesy Han Cholo
Badali Jewlery
www.badalijewelry.com/
Badali Jewelry is a jewelry designer and manufacturer of officially licensed jewelry based on popular fantasy authors.
Project Raygun
projectraygun.com/
Project Raygun is USAopoly's new designer collectibles division bringing together popular artists to celebrate the resurgence of pop culture with games and collectibles. IF the name sounds familiar it is because they are working with our friends at Mondo on their The Thing board game and maybe, just maybe a Mondo inspired classic Monopoly, but you did not hear that from me. For Court of the dead they have a few items including a jigsaw puzzle and a branded playing card deck with collectible coin coming out soon.
If all that was not enough as you were passing the booth on your quest to get the pin you could stop at the booth and play a round of black jack, if you won you got a really nice Court of the Dead Branded coin and if you lost you got a Joker card from the new card deck.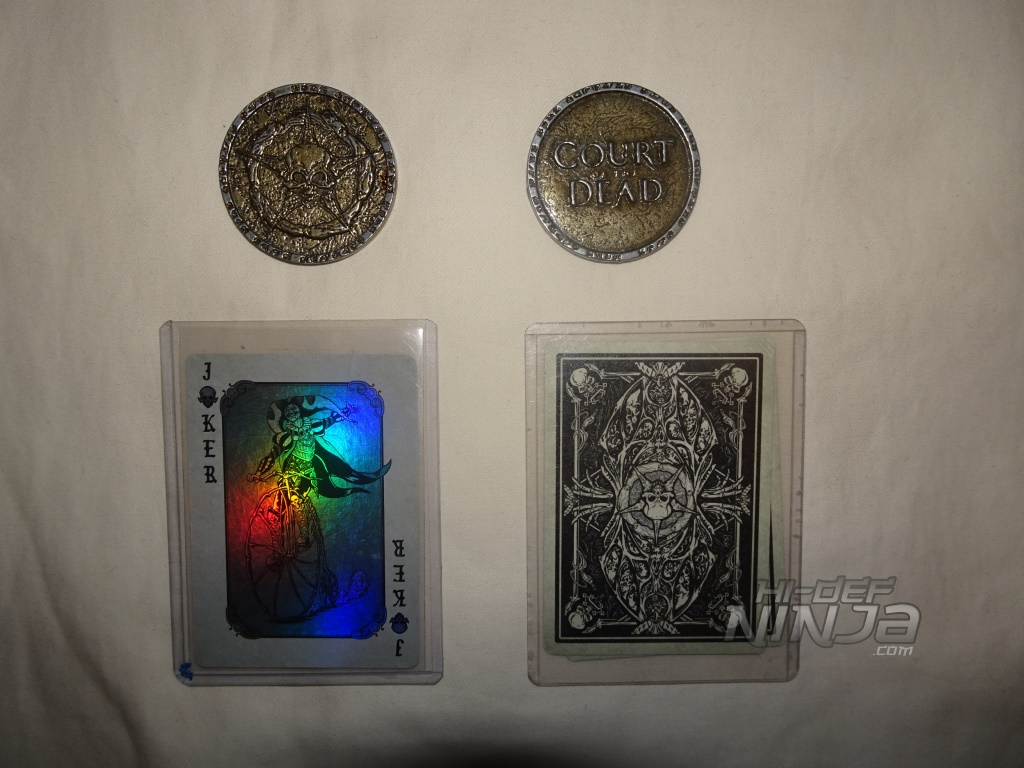 Images courtesy Project Raygun
Insight Editions
insighteditions.com/
Insight Editions creates illustrated books of distinction that celebrate cultural milestones in entertainment, history, and the arts. If their name also sounds familiar that is because they also worked with Mondo on their Art of Jock book and the upcoming Art of Mondo book. For Court of the Dead they published the Chronicle of the Underworld book last year and add to that this year with their sketchbook and journal.
Image Courtesy Insight Editions
Sideshow
Here are some photos from Sideshow proper as well with licenses running the gamut.
Not to be outdone Sideshow had their own pin as well